"And as it dies, its soul departs from its animate existence."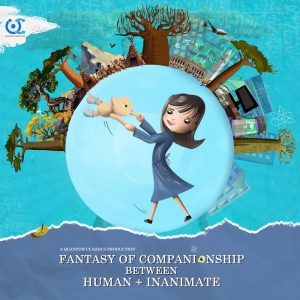 Fantasy of Companionship Between Human and Inanimate is a fictional story about the future of companionship between human and inanimate. It tells of a plush Inanimate , with the soul of a baby lion, who craves the new science and technologies of synthetic DNA, artificial intelligence and teleportation, to be an enabled companion, and its soul quantum entangled with its human partner, for eternity.
With this short film, Susan Lim succeeds in integrating notions of quantum physics and biotechnology into a film that will appeal to children and adults alike.
Music and narration
Coming from a piece of modern classical music, it is no wonder that Fantasy of Companionship Between Human and Inanimate is of great beauty in terms of sound. The music is simply magnificent, going from sweet to epic, transporting the audience to every corner of their heart. When we add to that the extraordinary storytelling, we get a work that can reach children from 4 to 104 years of age.
The sound / image assembly almost makes us forget that this is a fantasy, a potential possibility, but not an actual one. Unless…
Fiction, not science fiction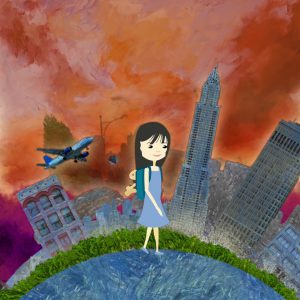 Sometimes, science fiction can be closer to reality than you think. This is the case here, as the soul (let's call it that) of the lion cub transfers into the body of a plush toy. The idea is not so much to imagine that this transfer can occur, but rather that the technologies that have developed in recent decades are causing us to rethink the idea of friendship.
In a world where humans are more and more alone (we have seen this with the multiple lock downs), we have to find other ways to feel accompanied, loved, connected. With his film, Lim shares a vision of camaraderie that extends beyond humans, to consider physical forms, embodied with artificial intelligence, not with fear and disgust, but rather embracing the idea of these companions before unimaginable.
She takes up quite well the usual pattern of children's films (the meeting of Prince Charming, the arrival of the villain who was at the base of the story…) to show the attachment that a human can develop with an inanimate object. Do you think that it's crazy? How many children grow up with a little stuffed animal who stays by their side until their teenage years?
In the end, Fantasy of Companionship Between Human and Inanimate only shows what science could offer. All that on epic music, poignant narration and images that will appeal to all audiences. And, with a simply perfect ending!
Trailer