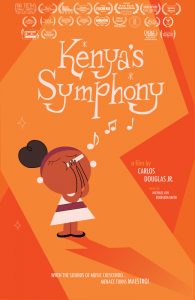 Kenya's Symphony tells the story of a person being placed in an unfamiliar situation and being changed by the experience; this change happens not by force, but by chance. By giving the symphony a chance, she finds enchantment in the unfamiliar.
With this short film, Carlos Douglas Jr. offers a magnificent 2D animated film. A film that will appeal to both children and adults.
Animation and style
Kenya's Symphony is animated in 2D, in a rather traditional way. I admit that I am not a fan of 2D animation. But here, it is a choice that allows the theme of the film to be expressed more effectively. Kenya stays in its contemporary style until she has a revelation. When her conception changes, she sees herself as the equal of the surrounding environment and no longer ostracized by ignorance or boredom.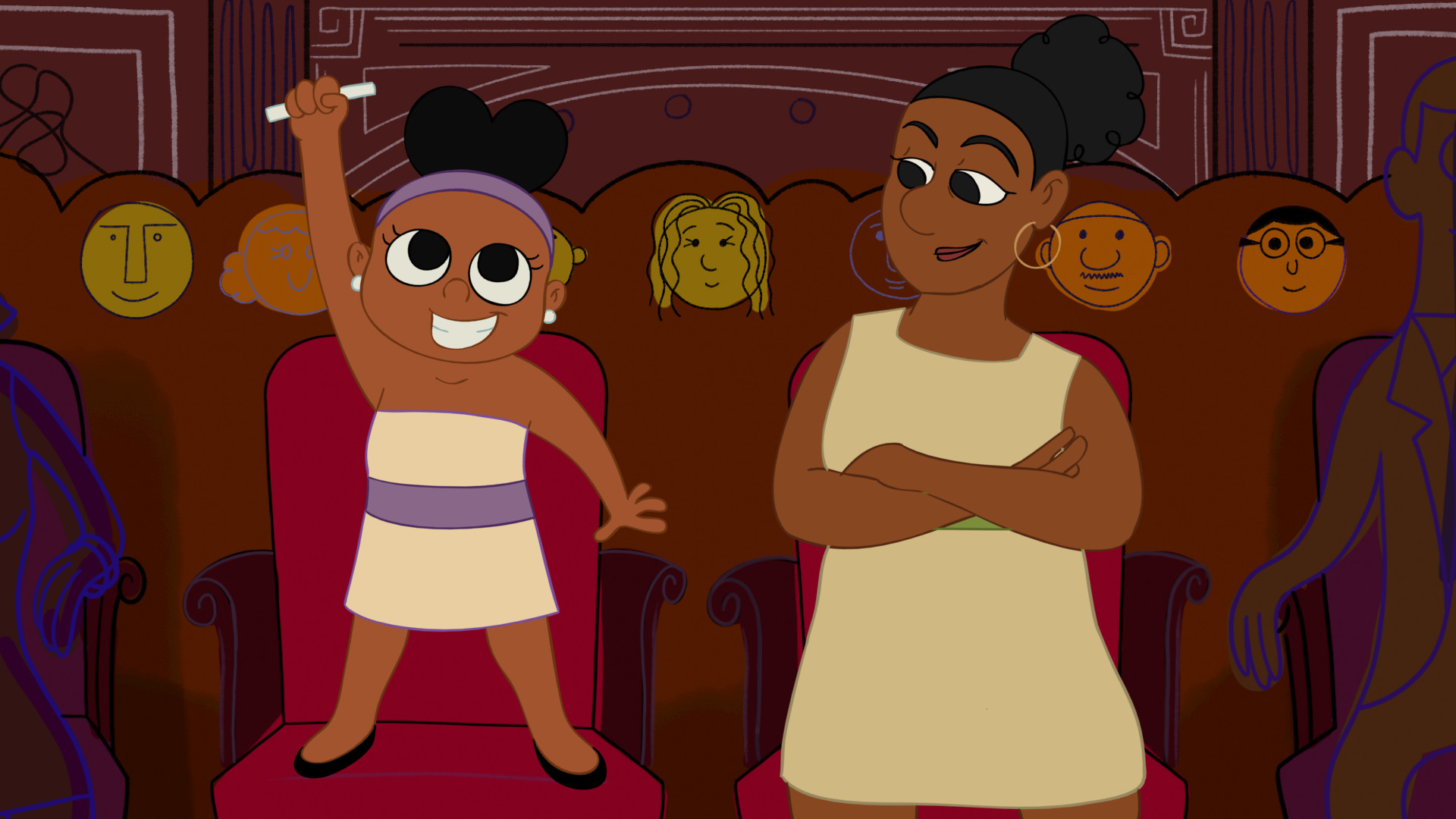 The style of the film and its themes make this short film as much a film for the little ones as it is a film for the grownups. Few films of this type succeed in touching me. But Douglas Jr.'s came to get me. His way of developing the story allows the viewer to easily identify with the character of the girl. And as much as we would like to muzzle her, as much as we want to see her make a big mess.
Discover yourself by discovering
But the real strength of this short film is that it shows how exposing a child to a new experience can change their life, or at least their outlook on something. Kenya reluctantly attends a symphony performance for the first time with her mother, and she spends the time wreaking havoc with a straw and spitballs. But eventually, she discovers the great gift of music.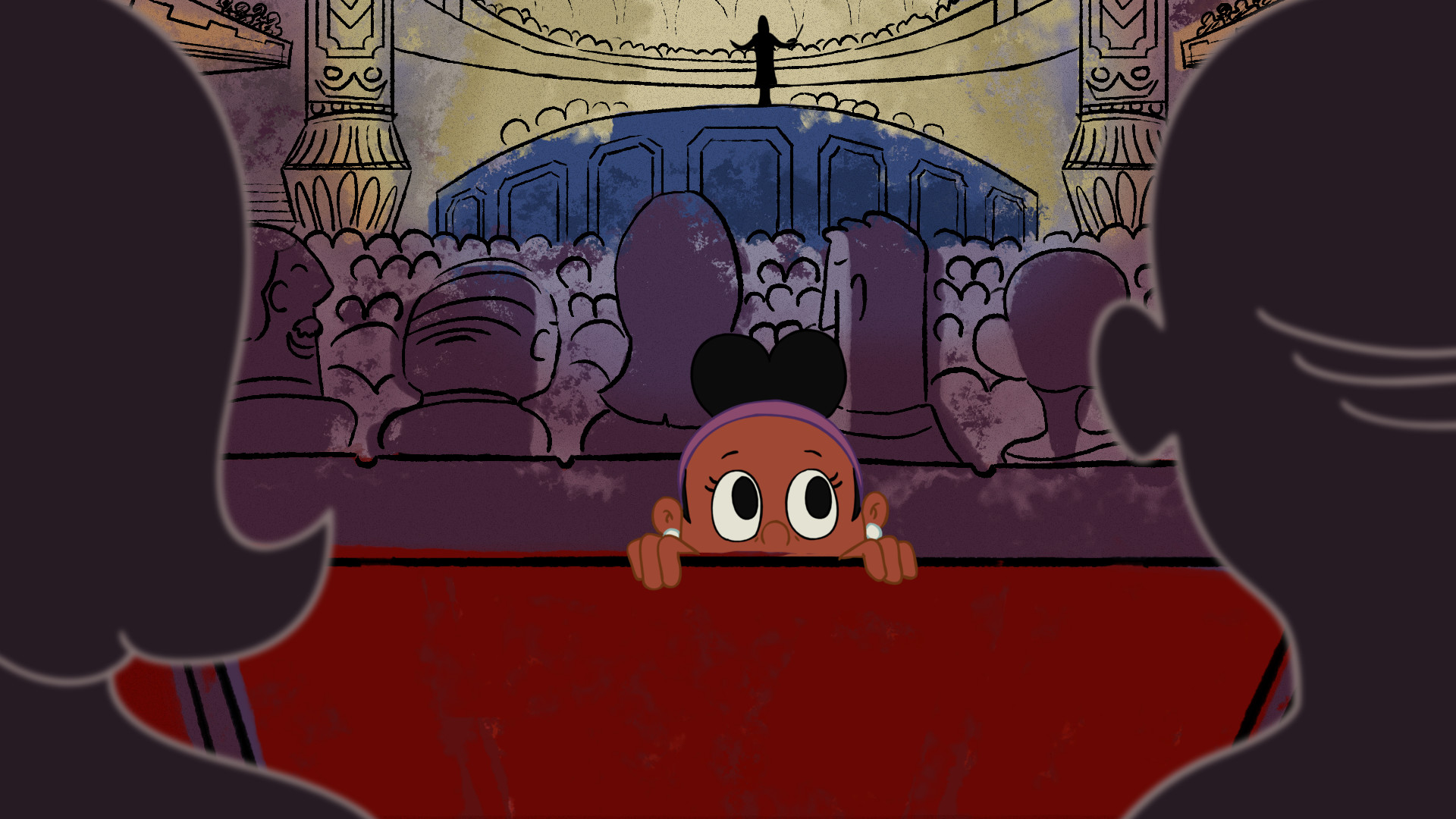 As a spectator and parent, we come out of this viewing with the desire to offer the same kind of gift to our children. Not just music, but exposing them to all forms of arts. Because, as we see here, it is sometimes by discovering a new thing that we discover ourselves.
Still…
With Kenya's Symphony, the director also shows that race, age and gender are not barriers when it comes to appreciating various forms of arts. It feels good that someone dares to show something other than rich whites in a classical music venue.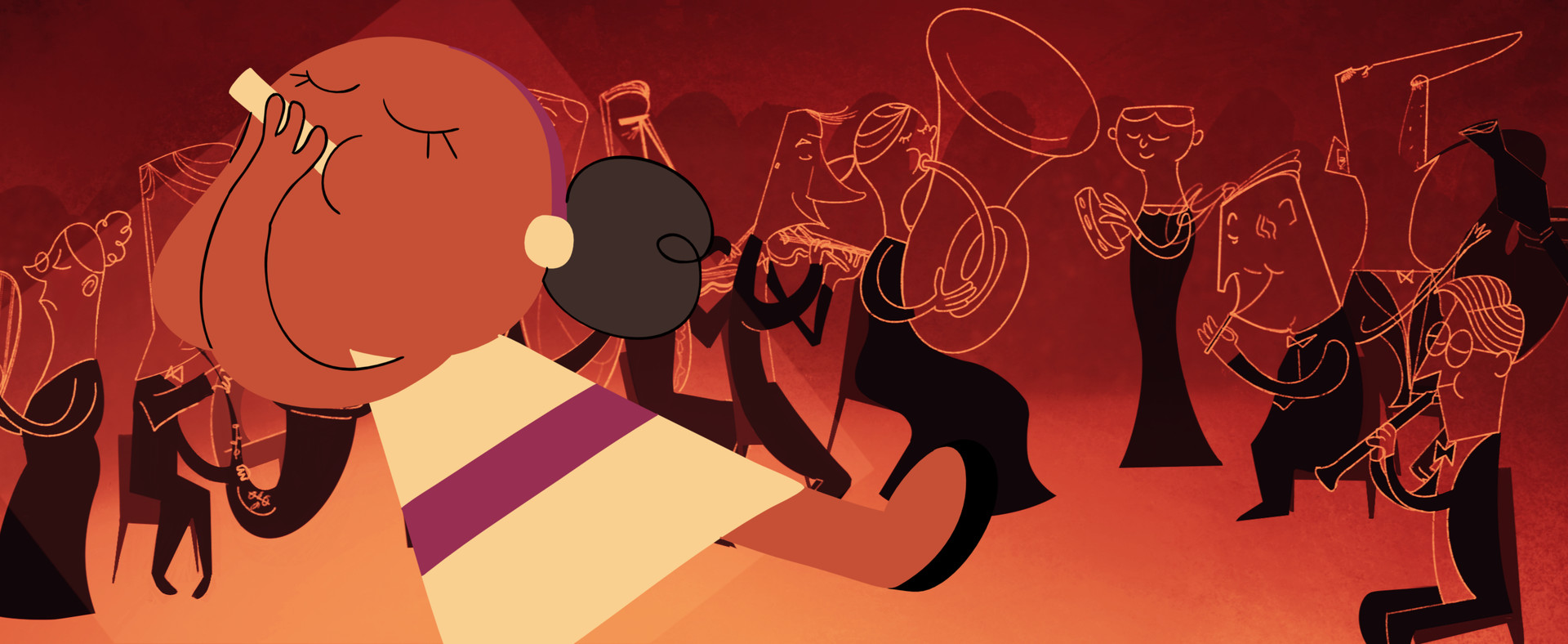 And you know what? No matter what your skin color, age or gender, you'll love Kenya's Symphony.
Trailer