"My name is Sam. And today is an important day."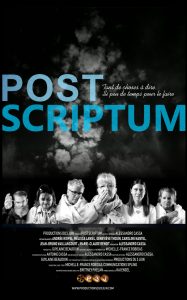 His name is Sam. And for the last five years, he has been trying to say goodbye to six loved ones he lost in an accident. A tribute more personal and revealing than what the guests could have expected.
Post Scriptum, Alessandro Cassa's fourth short film, talks about death and the feelings it causes, with real softness and sensitivity. What would you say to your loved ones after your death?
A unique touch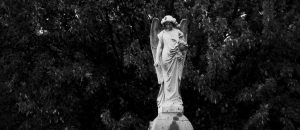 It is through Sam's eyes that the story is put forward in this as poetic as touching narrative short film. Alessandro Cassa demonstrates once again that he has a unique touch in the creation of an image. By skillfully handling the photo filters, the director creates a personal and touching atmosphere. The black and white brings an extra touch to the visual beauty. The closeups of the ornaments and tombstones are reminiscent of Cassa's photographic work. The attention to detail gives a real presence to all these objects that become almost a character in itself. A character filled with symbolism.
We discover in this short film a rare sensitivity seen in men. It is certainly not by chance that the Quebec director brings to life 5 female characters. 5 women who each bring something different to Sam's character; 5 women who, together, show many facets of femininity. Cassa's film seems to pay tribute to the woman itself.
The music
Behind the images and the scenario lies a superb musical plot. Kai Engel's music, in particular, enters directly into the viewer's head and only comes out several minutes after the end of the film.
Anyone who has already lost a loved one cannot help but think about it when they hear these pieces. No lyrics, just beautiful sounds. When the notes sound, supporting a high angle of spinning cars or the sparkling waves of a calm stream, how not to feel the emotion rising?
But still…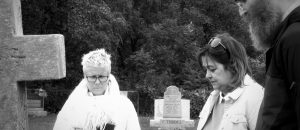 What remains of existence when it disappears? How should we leave this earth? These are the questions brought up in Post Scriptum.
This inspiring film is an ode to life and a look at the universal quest for happiness. An epitaph as personal as it is internal, probably inspired by the director's personal experiences.
To paraphrase Sam: "I have so much to tell you, but so little [lines] to do it!"
You can watch the trailer here: