…
The year ends and it's time to have fun making a top 5 of the best films I've seen in 2018. This year, I decided to make two top 5: feature films and short films. Why? Because I saw nearly 100 films from each of these 2 categories. In fact, I watched 89 shorts and 97 feature films. Yes, I know, it makes a lot of movies…
So without further ado, here are my favorites!
Short films
5 – SMILF (Frankie Shaw) – USA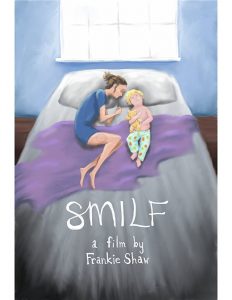 Bridgette Bird (Frankie Shaw) is a young single mother struggling to balance her former life of freedom with her new life as a mother. She invites an old acquaintance (Thomas Middleditch) to her studio while her son takes a nap.
SMILF is a funny and intelligent film that tells how motherhood can change the sex life of a single woman. For those who wonder what SMILF stands for, here it is: Single Mom I'd Like to Fuck. But what makes this film interesting is that it is told of a woman's point of view, by a woman. A little gem that makes you think, while laughing, especially if you are a parent.
4 – Conquista il mondo (Federico Del Buono) – Italy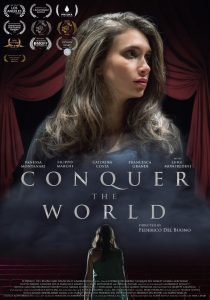 Giada is living a very deep conflict with herself. In the process of a new theatrical performance, the phantom of a mistake on the stage, made two years before, will undermine her already fragile certainties.
I had the opportunity to see this film as part of the FICMAN/INSFF. A film with a magnificent image, Conquista il mondo shows how much the past haunts us all our life. Here, the young actress must fight her deep fear. In walking between the present and the past, the Italian director shows a beautiful technical mastery and scriptwriting. The movie is not available yet, but watch for it because you have to see it when it becomes possible.
3 – A Ferry Tale (Mehmet Tığlı) – Turkey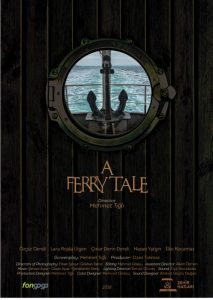 This short film is about a father and his two autistic children. They get on ferry in a wintry day. They meet with some disappointing incidents on their short trip. Due to some impatient passengers' reactions to his children's unintentional actions, the father feels sad and loses his hope.
A Ferry Tale shows with tenderness the emotional and psychological difficulties that a father may feel in adversity and in the difficulties that parenting can bring. In less than 15 minutes, the director manages to touch us by the accuracy of his images and the great talent of his actors. Maybe it's my role as a young dad that influences my choice, but since this film was a finalist at the FICMAN and has been nominated in several other festivals, I think I'm probably not out in left field!
2 – Scopique (Alexa-Jeanne Dubé) – Quebec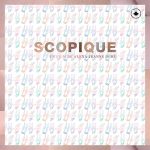 A triptych of erotic art videos filmed only with the help of a drone.
Scopique is a real experimental film. Images and texts that seem to have nothing in common. And a film about intimacy. With this short film, the young director shows all her creative potential and her great ability not only to get us out of our comfort zone, but also to mix documentary with fiction.
I had the pleasure of meeting the director earlier this month as part of a new concept that I will present to you in January. To be continued…
1 – Backstory (Joschka Laukeninks) – Germany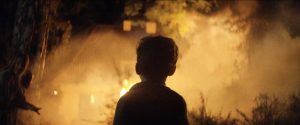 This beautiful, sad, terrifying, wonderful rollercoaster ride, that we call life.
Backstory is a short narrative film that shows what life is. By a series of well-edited images, we can see the beautiful and less beautiful moments that can fill what we call a life. A real jewel. This film is available online. You can watch it on our review of Backstory.
***
The short film industry has nothing to envy to feature film. I assure you. I take this opportunity to invite you to watch the list of short films that we discussed on LPS. Some are available for free, online.
Feature films
5 – Cuba merci, gracias (Alex B. Martin) – Quebec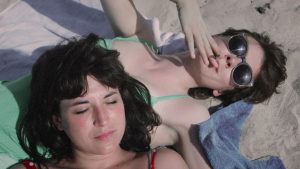 Two young women from Québec, Manu and Alexa-Jeanne, head to Cuba for a holiday. There, they soak up the rays, frolic in the surf, dine out and wander through Havana. The contours of their friendship take shape through chance meetings and informal discussions with the locals — exchanges that also nod to a certain vision of humanity and North/South relations.
Cuba merci, Gracias is another experimental film somewhere between documentary and fiction. This is a movie made by a huge team of 3 people. It's a beautiful film that talks about human relationships; introspection. A camera that gives us the impression of being a voyeur who follows these two girls on their trip to Cuba. A trip that will challenge the friendship of the two girls sharing a strong relationship.
4 – Ava (Sadaf Foroughi) – Canada, Iran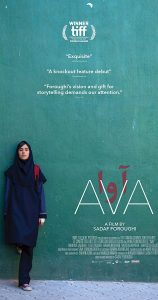 Ava (Mahour Jabbari), a 17-year-old Iranian girl, challenges the strict rules of her traditional education and learns that her mother has also broken the rules as a young woman.
Ava is a kind of initiatory narrative towards adulthood. In this film, we discover (for those who, like me, do not it know very well) the Iranian reality. We see what it is for a young girl to become a woman. But shooting a movie in Iran is not easy. Especially when criticizing, questioning the established order. Here is an amazing film, very sensitive, around a female character of a beautiful complexity.
3 – Burn-Out ou la servitude volontaire (Michel Jetté) – Quebec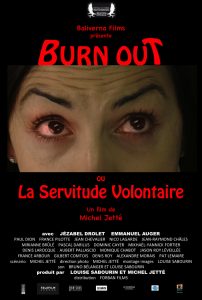 Michelle (Jézabel Drolet) and Louis (Emmanuel Auger) are a couple. She works for a bank and is expected to replace the former director who left for burnout. He is training as a telephony technician. He is overwhelmed by the technical requirements of the new communication networks. Exhausted, caught in multiple vicissitudes and on the verge of a burnout, their life takes an unexpected turn when Michelle's sister arrives unexpectedly.
With Burn-Out ou la servitude volontaire, Michel Jetté touches on several social and couple problems. But above all, Burn-Out shows how our society is plunging us into the tyranny of overconsumption. Our North American way of life is designed in such a way that we all move towards depression. And if we miss a turn, we're screwed! Here, though, we are in the presence of a film of the type "I love / I hate" it. It's a film that will shock the good society because it takes a stern look at our way of life.
2 – Dead Women Walking (Hagar Ben-Asher) – USA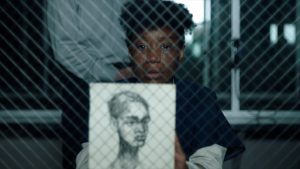 On death row, 9 women are living their last moments before their execution. These crossed destinies then expose the consequences of this type of punishment, whether on the detainees, their families or the prison staff who supervise them.
Dead Women Walking is my favorite of the Montreal International Black Film Festival. There are 9 women sentenced to death. 9 women in the last hours of their lives. A film edited in sequences showing the hours remaining before the execution of each one. It's a sublime way to show the steps of a failing system. It is a way to show that some of these women are pure and hard criminals, but others are mere victims who, one day, decided that it was enough. Dead Women Walking would have deserved to be number 1. But…
1 – La tenerezza (Gianni Amelio) – Italy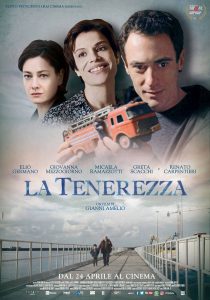 Lorenzo (Renato Carpentieri), a well-known lawyer who fell out of favor due to professional problems, has a conflicting relationship with his children. One day, a young couple comes to live in the apartment opposite. They are as beautiful and extroverted as Lorenzo is grumpy and suspicious…
La tenerezza (Tenderness) is a film that touched me greatly. Amelio offers a few nods to the politics of his country, without making it a central theme. It's a nice touch. He passes messages without it becoming heavy or cumbersome. Then he looks at family relationships. As we know, in Italy, family is important. But what happens when you do not really feel like you were loving your children? And what about the couple?
While watching La tenerezza, one goes through the whole range of feelings. We feel tenderness, joy, sadness and pity. But strangely, we do not judge the characters, despite the ease with which we could do it. A masterful work!
***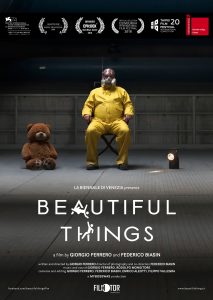 I want to finish with a special mention. This is a movie that I had the opportunity to see at the RIDM, in November: Beautiful Things. I want to mention it because I think it's an important film. By following 4 characters, the directors follow the chain that sets up our system of overconsumption. A film with beautiful images. A film with a news topic. A film that forces us to reflect on our way of life.
Happy new year to everyone!