A very short film…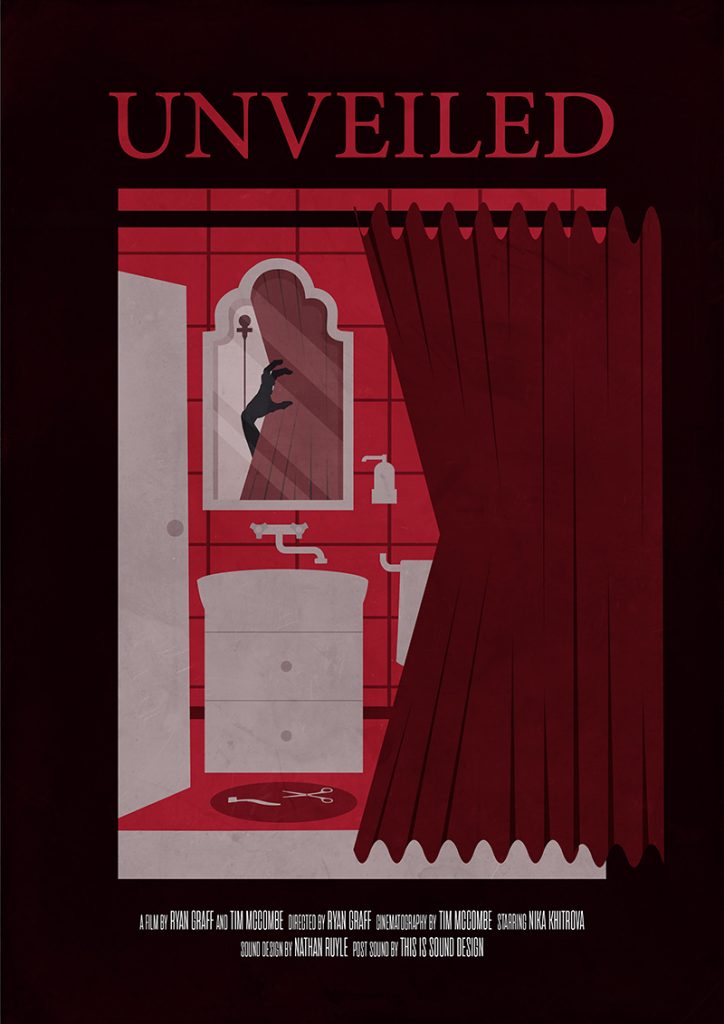 Ryan Graff is a young director. While he has mostly worked in film and series supervision, most recently on the Hulu series 9-1-1, he has also made a few short films, his best known being 2019's Black Moon, the story of a woman who travels through an eerie tunnel during a black moon, which earned him an entry in the Morbido Film Festival as well as the Best Short Film award at the American Horror Film Festival. He returns this year with another (very) short horror film, Unveiled.
In this two-minute film, a young woman getting ready in her bathroom hears a mysterious noise behind her shower curtain. She sets out to investigate this strange apparition.
Just a scene
This film looks like a typical scene from a run-of-the-mill horror movie, one in which a character investigates a strange sensation lurking behind her. Despite its short running time, the director succeeds in creating a certain stressful atmosphere in the viewer, despite the fact that he's staging a genuine horror movie cliché.
The short was also blessed with good technical resources, so much so that the film looks like it's been taken from a big Hollywood production.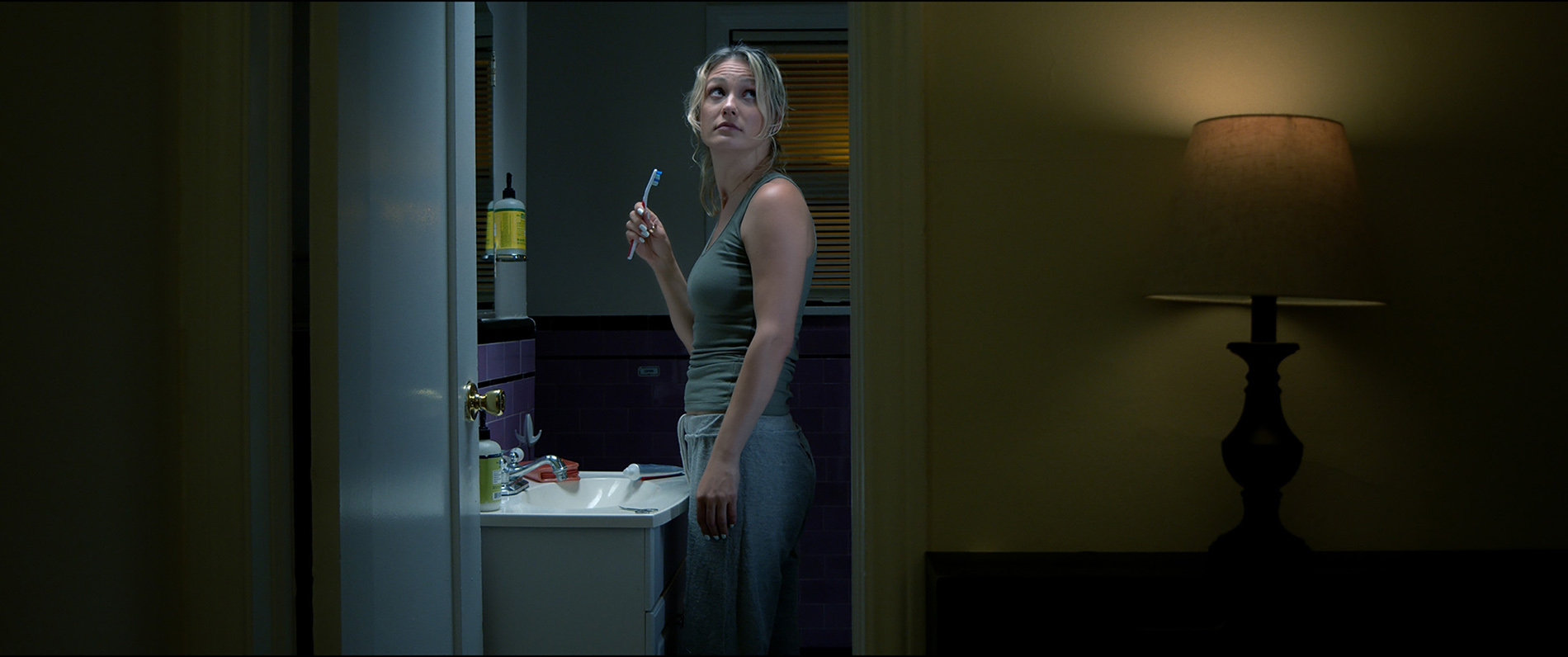 But what really holds the film back is the fact that it's so short. This was the director's intention: to make a horror moment as minimalist as possible. However, being minimalist doesn't necessarily mean being as fast as possible. The film gives the impression of being one of those many scenes in modern horror films, thinking that you just need to do a jumpscare to scare the audience. As a result, Unveiled may seem like a fleeting memory. It would have deserved another three to five minutes to better set its mood and stay in the memory.
Also, it's a shame for a director who has worked in film sound supervision to base all these elements of fear on musical moments with big, low violins.
Ultimately, Unveiled's concept is well thought-out, but the minimalism desired by Ryan Graff is what hurts. The film should have been given more time to show its full potential.
Translated from French by François Grondin.