The Japanese Canadian Cultural Centre's 12th annual Toronto Japanese Film Festival (TJFF) will be presented in person from June 8 to 22 at the JCCC's Kobayashi Hall. The festival has now grown into one of the largest film events of its kind in the world and is recognized by the Japanese film industry as a vital conduit for bringing Japanese film to the world.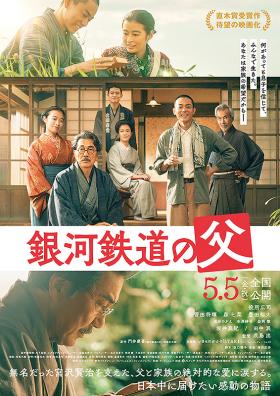 TJFF is programmed to reflect the rich diversity of the world's 4th largest film industry. The festival opens with the International Premiere of Izuri Narushima's Father of the Milky Way Railroad [銀河 鉄道 の 父] (we will tell you more about this one in the new days), a star-studded historical biopic of the beloved children's author Kenji Miyazawa. The festival closes with the North American premiere of Tetsu Maeda's screwball samurai comedy We're broke, my lord (大名倒産).
The other titles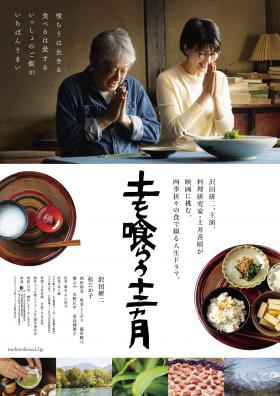 North American and Canadian premieres include Kei Ishikawa's A man (ある 男), winner of the Japanese Academy Award for Best Film (we will present it to you later during the festival), Lee Sung-Il's controversial love story Wandering, Yuji Nakae's foodie drama The zen diary (土を喰らう十二ヵ月), Ryohei Kitamura's fantasy The three sisters of Tenmasou Inn (天間荘の三姉妹), Norihiro Koizumi's Sumi-e brush-painting drama The lines that define me, Masayuki Suzuki's hilarious love letter to the rituals of the Japanese bath, Yudo. In Takahisa Zeze's Fragment of the last will, a Japanese POW tries to escape across Siberia to fulfill a sacred promise to his family; Ayuko Tsukahara's As long as we both shall live combines fantasy, action, and romance in a highly stylized 19th Century Tokyo; Sho Miyake's award-winning Small, slow but steady (ケイコ目を澄ませて) follows a young female boxer as she trains and fights her way through the pandemic era. In Shunsukle Kariyama's charming BL Metamorphosis, two women, one 17 years old, the other 78, bond over their love of "boy's love" manga.
Anime fans will find much to enjoy in the live-action drama about the anime industry Anime supremacy (ハケンアニメ!); the Canadian premiere of master Keiichi Hara's new movie: Lonely castle in the mirror and a 4K rerelease of the classic 1993 Japan-India coproduction Ramayana: the legend of prince Rama.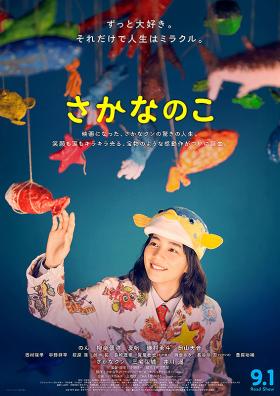 Other screenings include Kazuya Shiraishi's shocking portrait of a mass murderer, Lesson in murder; Shuichi Okita's quirky comedy The fish tale (さかなのこ), with Non (のん) (we'll tell you about this one too), Hiroshi Nishitani's hit crime thriller Silent Parade; Eiji Uchida's comic caper flick Offbeat cops. Japan's favourite fine arts conmen are back in We make antics! Osaka dreams and actor Teruyuki Kagawa give a bravura central performance as a man with no memories in the artful mystery Roleless (宮松 と 山下). TIFF favourite Chie Hayakawa's tender and devastating inquiry into how we value our seniors, PLAN 75, returns for an encore screening.
As always, the festival includes visiting filmmakers, musical performances, art exhibitions, and Japanese food.
Tickets
SINGLE TICKETS: JCCC Members: $11.50 +HST / Non-member $13.27 +HST
5 FILM PASS (100 passes are available): JCCC Members $48.67 +HST / Non-members: $61.95 +HST
10 FILM PASS (100 passes are available): JCCC members: $97.35 +HST / Non-member: $123.89 +HST