"So you want me to be exclusive to you? Nobody owns me, or tells me what to do."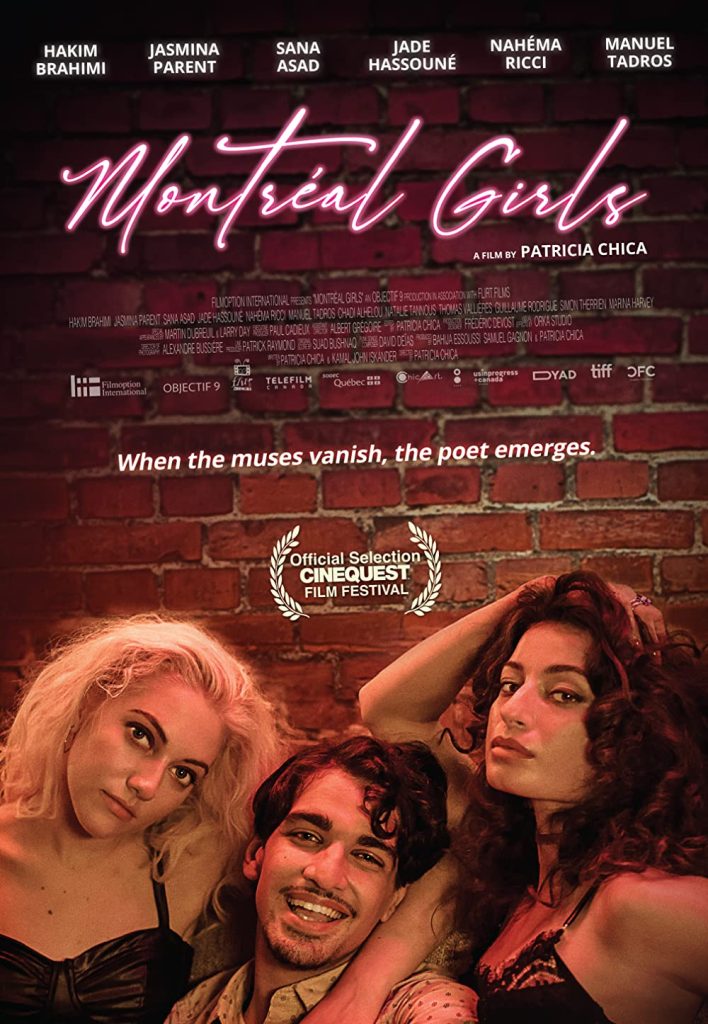 Ramy, a young student from the Middle East, arrives in Montreal to study medicine. There, he meets his cousin Tamer, who introduces him to the city's lively underground subcultures and exciting nightlife. This exciting new world inspires Ramy's innate desire to become a poet, and throws him into a tumultuous relationship with three young women who shatter his perceptions and reveal his destiny.
With her first feature film, Montréal Girls, Patricia Chica plunges viewers into an intense, perverse universe. It's an incursion into the darkness of Montreal.
New experiences at all costs
As in her short film Morning after, Patricia Chica puts forward the idea of living experiences, and that sexual notions need to be revisited with a more modern eye. And what's refreshing, here, as in her short film, is that she doesn't pass judgment on this way of experiencing sexuality or relationships.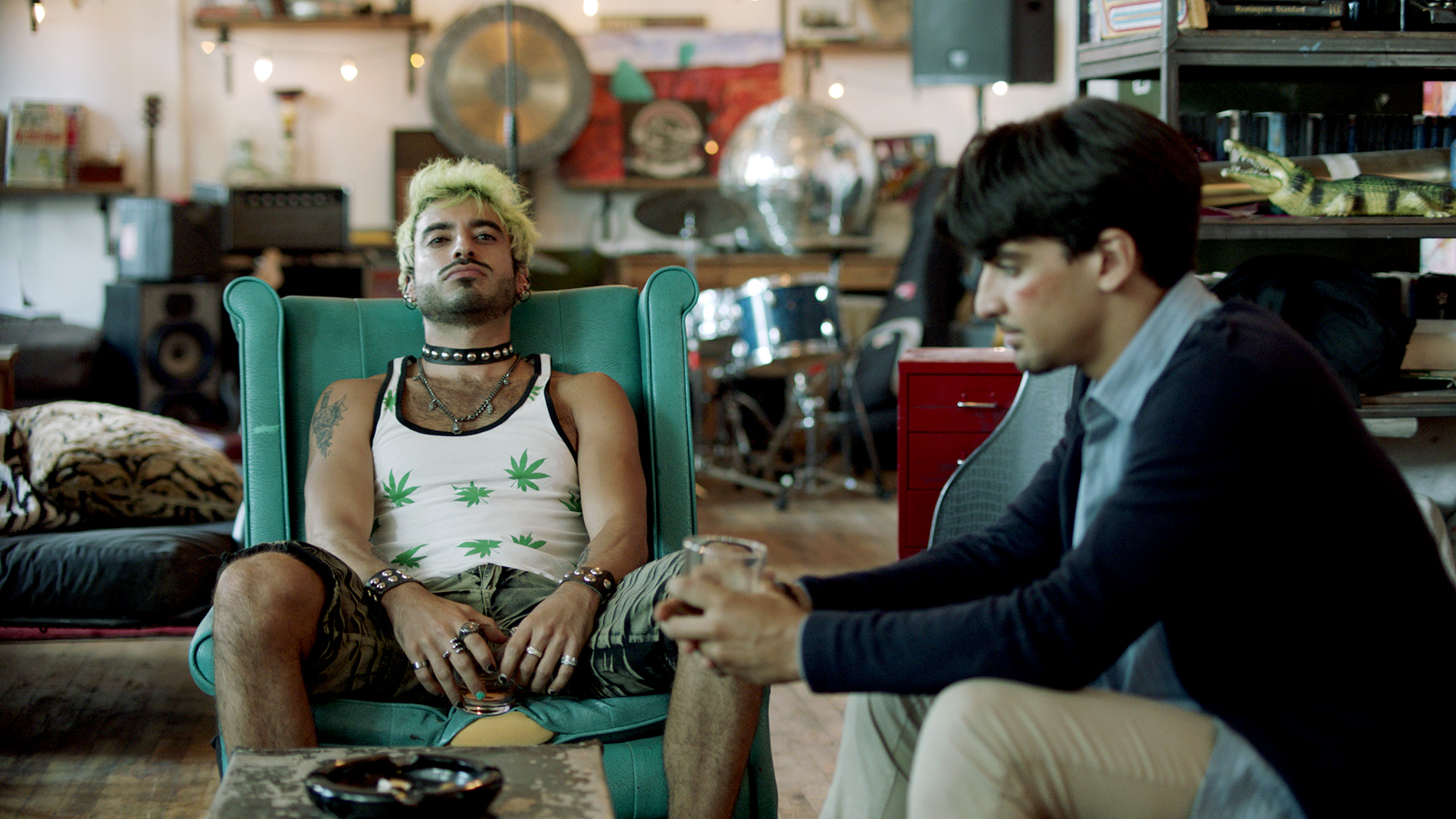 She creates well-assumed female characters, probably shocking to many. As a viewer, you wonder a lot about the characters. I'd say that's one of Montreal Girls' strengths. However, I still feel a kind of unease here, which I didn't have with the short film. I'm left with an impression of valorization of the irresponsible, destructive behaviour of some "young people".
Indeed, in the end, there's no awareness of the characters' destructive behaviour. From a purely cinematic point of view, this is rather positive. It brings a different and somewhat… shocking point of view. But a realistic point of view, representative of certain people. But I'm left with a feeling of unease. I think it comes from the fact that this way of life is not "penalized" in the movie.
I'm going to discuss this in an interview with the director, which I'll bring to you tomorrow, right here.
The choice of language
The director and co-writer decided to shoot her film mainly in English. On a few occasions, some of the characters speak French, but for the most part, the story is told in English.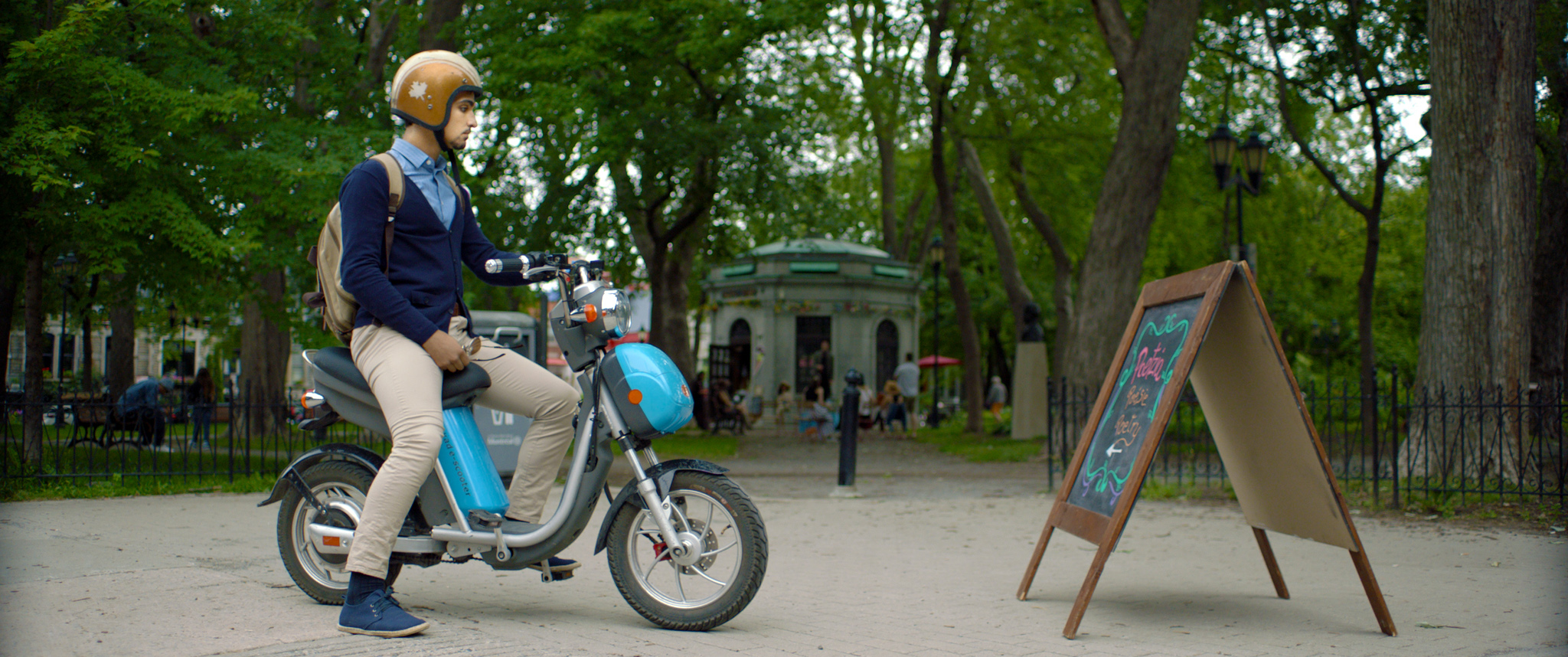 In a way, again, it makes me feel a little uneasy. Let's be clear. It doesn't detract from the quality of the film. But in today's world, where there are so many questions about the place of English in Montreal and the decline of French, this decision becomes important. I understand that the choice came from the character, and from the fact that the co-writer is not a French speaker.
But when you walk around Mile-End, it becomes a pretty important political issue, since English takes up so much space on the streets. In fact, we're one of the few places in the world where a student can arrive without speaking a single ounce of the official language and study, live and talk to whomever he likes without it being a problem. In fact, only one person refuses to speak to him in English, and he's the one we hate, the snobbish pain in the ass.
Although it's not the director's intention, her film becomes a kind of further proof of Quebec's French-speaking problem. That said, the actors are very good. And again, I'm not going to hold that against the film. But you have to look at the implications.
A little more…
But I digress…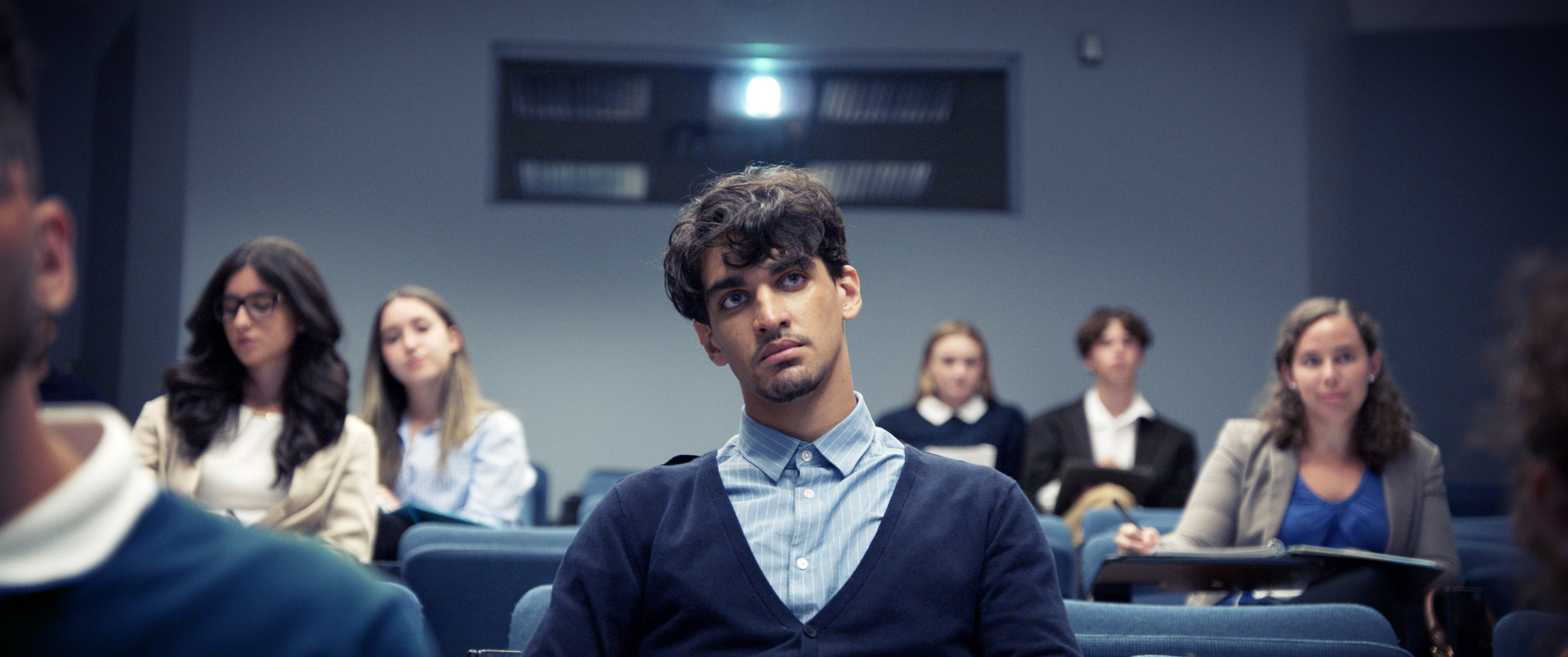 Montréal Girls encourages us to remain open to new experiences and to let these experiences transform us.
This theme is dear to the director's heart, and it shows. On the other hand, she falls somewhat into cliché with an ending that shows too much character development. Perhaps this is due to the fact that the ending comes a little too quickly. Probably 5 or 10 minutes more towards the end would have given the necessary time to ease the transition in the transformation of the character's behavior. I'll look at this with the director.
There's also the fact that we're left with the impression that the Montreal girls are toxic and will destroy the men, who are far too naïve to resist and survive their seductive force. But at the same time, it works well with the main character.
So here we have a pleasant, entertaining film, but one that leaves me uncertain on certain levels.
Trailer