"I do not believe in labels. I believe in flux "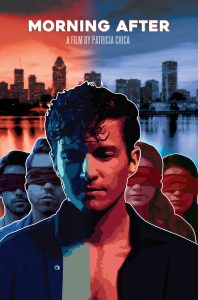 After a long time abroad, a young man returns home and reunites with friends. A sensual game amongst them forces him to confront deep conflicts within himself that lead to a powerful awakening.
Morning After, by Patricia Chica, is one of the first, if not the first, films that deals with sexuality this way. A way of seeing things that would be more and more "popular" in the new generations.
Sexual fluidity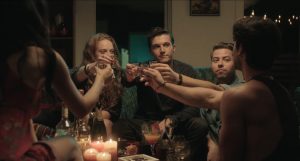 Do you know the concept of sexual fluidity? In fact, it's not complicated. This is the idea that a person is not labeled as heterosexual or homosexual or bisexual, but rather is able to give free rein to their desires of the moment and their attractions without regard to the sex of the other person.
In Morning After, the characters of Edward (Kristian Hodko), Alex (Joey Scarpellino), Dana (Jordana Lajoie) and Teegan (Zoé de Grand Maison) belong to this group of people who do not live under labels. And Michael (Thomas Vallières) will find himself, in spite of himself, obliged to review his way of rethinking his sexuality.
It is when Teegan decides to take him away for a moment of pleasure that he will have to realize that he may not just be gay.
What about friendship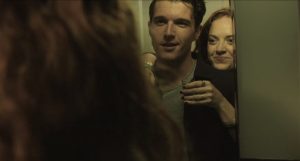 But Chica's film also brings us to another question. Can friends have sex without destroying their friendship? The belief has long been – and still is for the majority – that when friends sleep together, their friendship is destroyed.
But here, these blurry reports do not seem to be a problem. Each one of them seems able to separate feelings and pleasures. In the same way as with any other activity.
Which makes Morning After not only a film about sexual fluidity and self-acceptance, but also an inspiring narrative about human connection, unity and the discovery of the flow that unites sensual experience with truth in us.
But still…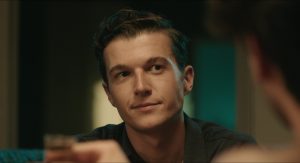 It was time someone dared to do this kind of movie. And as it is often the case, it took a woman to get the things done. Morning After gives people permission not to define themselves with specific labels, or, even that it is okay to have no label. It is a film that will open the dialogue.
People are becoming more and more curious about sexual diversity, the culture of a modern youth is emerging, and it is hungry for new cinematic themes. "Morning After gives voice to an under-served audience craving characters and stories that reflect their own unique experience. With its roots firmly planted in a universal narrative with an edgy and artistic approach, Morning After depicts an emotional journey that will outlive its time and continue to be relevant as the LGBTQ+ community and its identity issues touches more and more the general audience." explained the director.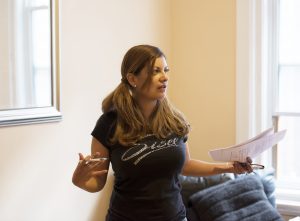 I will end with this quote from Kristian Hodko, the scenarist, that explains marvelously his vision of sexuality and, at the same time, the themes of the film: "I see sexuality as a living, multi-colored, and multi-layered composition of colors and tones that changes throughout our lives, in other words, I see sexuality as constantly flowing, and evolving. I would love this film to translate the message that it's okay to have impulses, and to change your mind, and then to change it again. It's okay to be attracted to whomever you want. It's a journey. Enjoy it. And don't fret having to explain yourself too much. What matters in the end is that you're comfortable in your own skin, not how well you fit in."
Morning After encourages us to stay open to new experiences and let these experiences transform us. It may be time to drop our old labels.
Rating: 8/10