What were the most popular series in February? What about movies in streaming?
Just Watch sent us their numbers for February 2023. It looks like this
Movies
The race for the Oscars continued. It looks like a lot of people wanted to be up to date for the big night…
Here's what it looks like.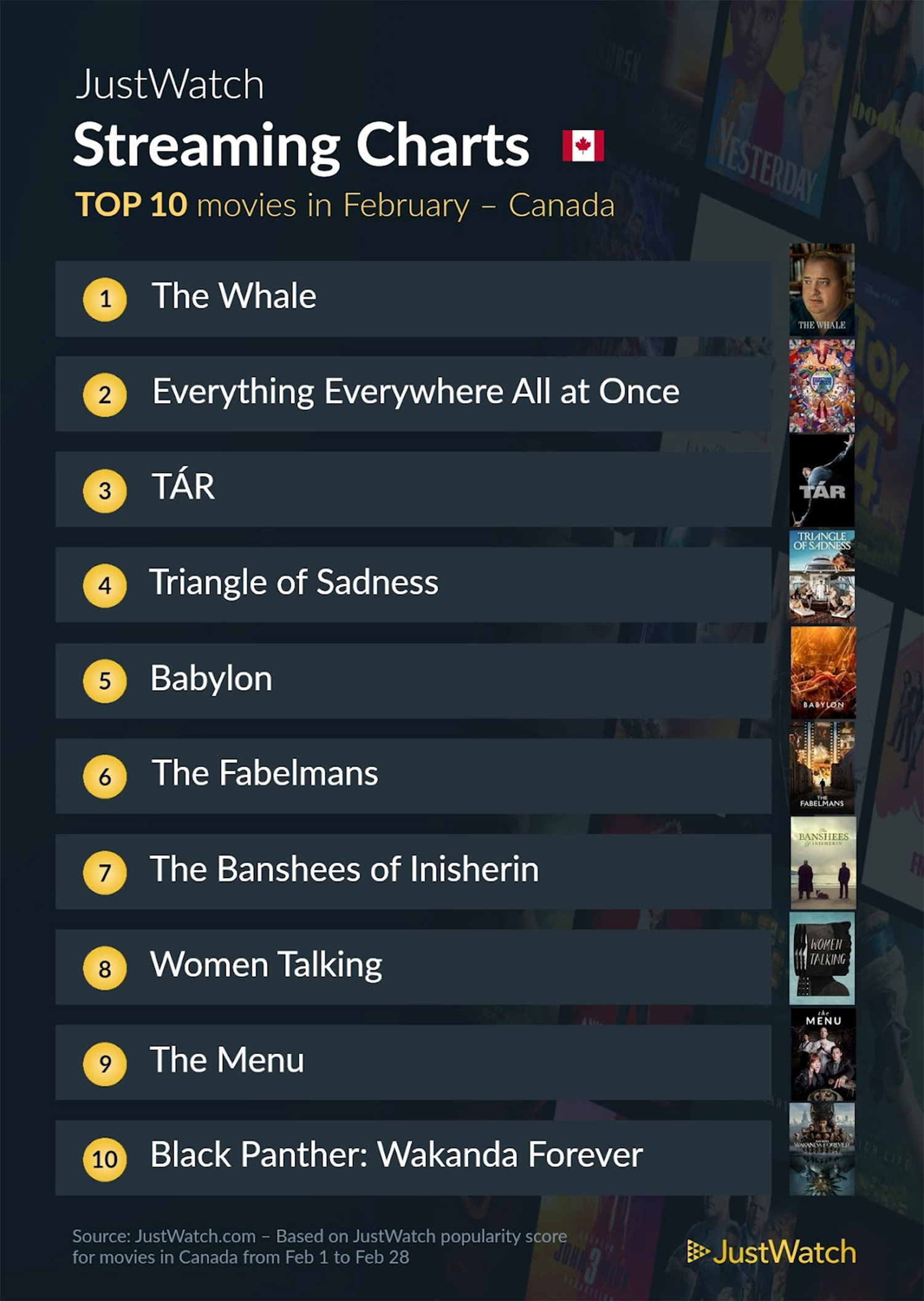 Séries
I certainly won't spoil the surprise by telling you that The Last of Us is still in first place. But a few unexpected ones showed up on the February list.
Here they are: