September is the beginning of autumn. But for fans of series, it's especially time to see what's new. And in 2022 Prime Video is coming with a big gun! You probably already know this, but I'm going to write it anyway for those who live in a cave. This month Lord of the Rings is coming to Prime Video.
But one thing at a time. Let's start with the 3 original movies that are coming in the next few weeks.
Movies
Flight / Risk (Karim Amer and Omar Mullick) – USA
Flight / Risk follows everyday people who find themselves in the midst of a global tragedy when two Boeing 737 Max planes crashed only five months apart in 2018 and 2019. This powerful documentary is told through the perspective of affected family members, their legal teams, whistleblowers, and Pulitzer-winning Seattle Times journalist Dominic Gates.
After Downfall: The Case Against Boeing presented by Netflix, it's Prime Video's turn to offer us an investigative film on these two crashes which caused more than 300 deaths.
Coming on September 9 2022.
Goodnight Mommy (Matt Sobel) – USA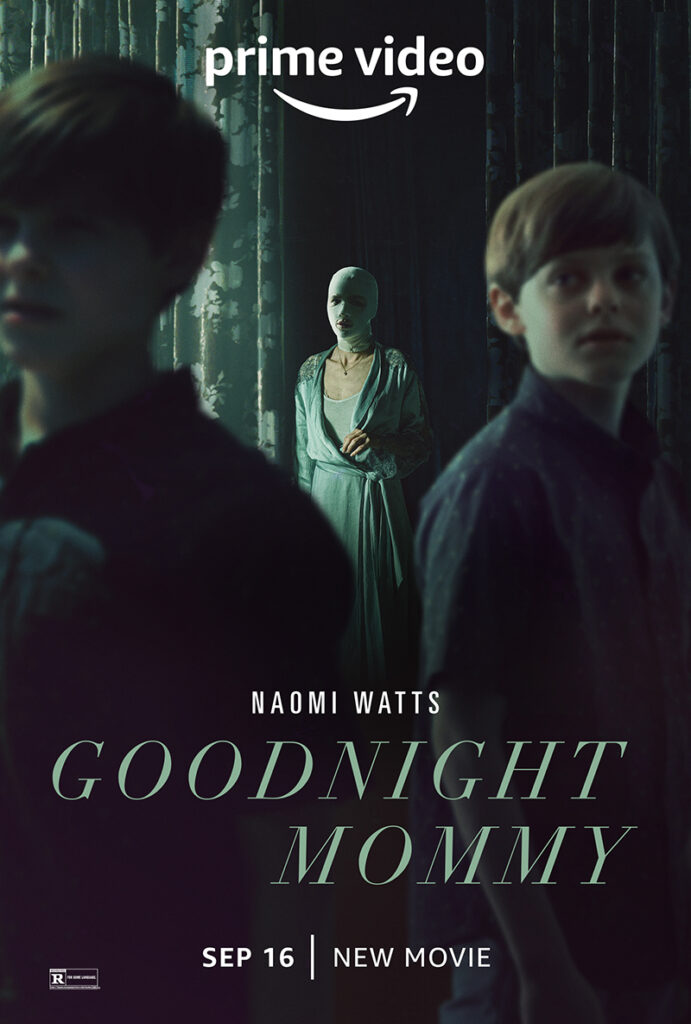 When twin brothers arrive home to find their mother's demeanor altered and face covered in surgical bandages, they begin to suspect the woman beneath the gauze might not be their mother.
This is a remake of a 2014 Australian film.
Starting September 16, 2022.
My Best Friend's Exorcism (Damon Thomas) – USA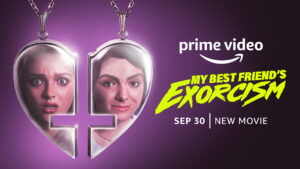 The year is 1988. High school sophomores Abby and Gretchen have been best friends since fourth grade. But after an evening of skinny-dipping goes disastrously wrong, Gretchen begins to act…different. She's moody. She's irritable. And bizarre incidents keep happening whenever she's nearby. Abby's investigation leads her to some startling discoveries—and by the time their story reaches its terrifying conclusion, the fate of Abby and Gretchen will be determined by a single question: Is their friendship powerful enough to beat the devil?
Starting September 30, 2022.
Series
The Lord of the Rings: The Rings of Power – USA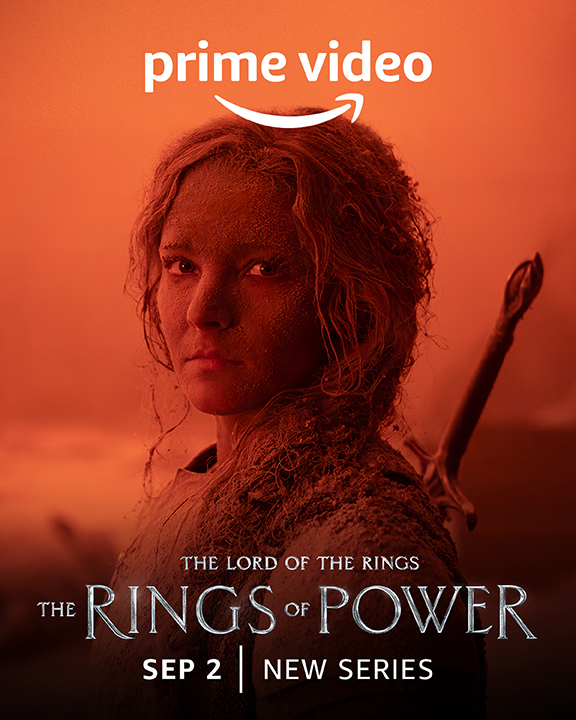 Prime Video's The Lord of the Rings: The Rings of Power brings to screens for the very first time the heroic legends of the fabled Second Age of Middle-earth's history. This epic drama is set thousands of years before the events of J.R.R. Tolkien's The Hobbit and The Lord of the Rings, and will take viewers back to an era in which great powers were forged, kingdoms rose to glory and fell to ruin, unlikely heroes were tested, hope hung by the finest of threads, and the greatest villain that ever flowed from Tolkien's pen threatened to cover all the world in darkness. Beginning in a time of relative peace, the series follows an ensemble cast of characters, both familiar and new, as they confront the long-feared re-emergence of evil to Middle-earth. From the darkest depths of the Misty Mountains, to the majestic forests of the elf-capital of Lindon, to the breathtaking island kingdom of Númenor, to the furthest reaches of the map, these kingdoms and characters will carve out legacies that live on long after they are gone.
It's been long overdue, and it'll try to compete with House of the Dragon on HBO. It is now here and I can't wait to see all the episodes. The big question now will be how many seasons are planned…
Starting September 2, 2022.
The Grand Tour Presents: A Scandi Flick (season 5) – UK / USA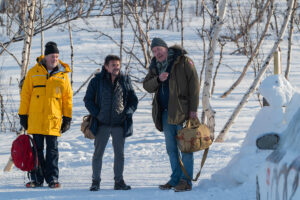 Having been confined to their home shores for two years, Jeremy, James and Richard are finally back on the road for their first post pandemic road trip. This time the boys head for the icy wastes of the Scandinavian Arctic Circle with their three all time favourite rally bred cars to help get them through the snow.
Their Arctic Circle journey begins at the Norwegian coast, on the dramatic Lofoten Islands peninsula, with the world's most remote and spectacular football pitch as their start line. From there they must cross Europe's Last Great Wilderness, a trek that takes them through the tops of Norway, Sweden and Finland to journey's end near the Russian border.
What they believe will be an easy trip in their tough, rally bred machines, turns out to be anything but. Along the way they suffer heart stopping high speed drama, injury to their not so young bodies, and perilous danger on the frozen lakes. To add to their woes there is nowhere to live in the snowy wilderness so they must build their own homes, from whatever they can scavenge, to tow behind them on skis.
Alongside the danger and the pitiful living conditions, there is much to see and do. Travelling through the breath-taking landscape they come across a secret Cold War submarine base where they are definitely not welcomed, and a race track carved on a frozen lake. Here they test their cars in an adrenaline filled race towing Skjoring skiers at almost 100mph behind them.
Back on the road their mobile homes cause endless havoc that culminate in Finland in a calamitous unscheduled encounter with a ski slope. Then, near journey's end, their mission is in danger of total failure.
In between the peril and the catastrophes there is also plenty of laughter, as Jeremy and Richard literally start a Cold War between the two of them, of escalating ice based pranks. Their already impressive cars become even more amazing once modded, with Jeremy fitting a particularly lethal modification to his. The speed sequences are immense, and the snowy, icy scenery provides the most spectacular back drop for their first Grand Tour since the world opened up again.
Starting September 16, 2022.
A Private Affair (season 1) – Spain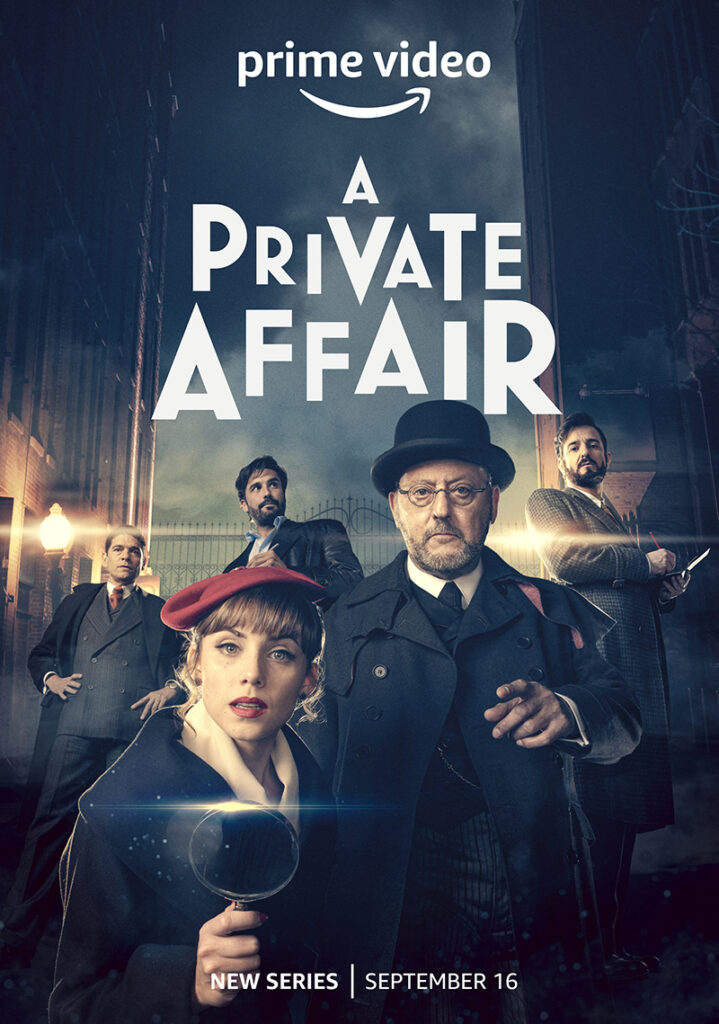 In the late 1940s in Galicia, a daring young upper-class woman with the soul of a policeman, Marina Quiroga (Aura Garrido), sets out to hunt down the serial killer who has been stalking the city for months, and she does so with the help of her faithful butler, Hector (Jean Reno). A discreet and helpful man whose sensitivity and audacity always place him at the key point of the investigation. Together they will fight against all obstacles to achieve it and neither the gender prejudices of the time, nor the resistance of the new commissioner or the attempts of Marina's mother to marry her off, will prevent them from finally discovering the truth.
Prisma (season 1) – Italy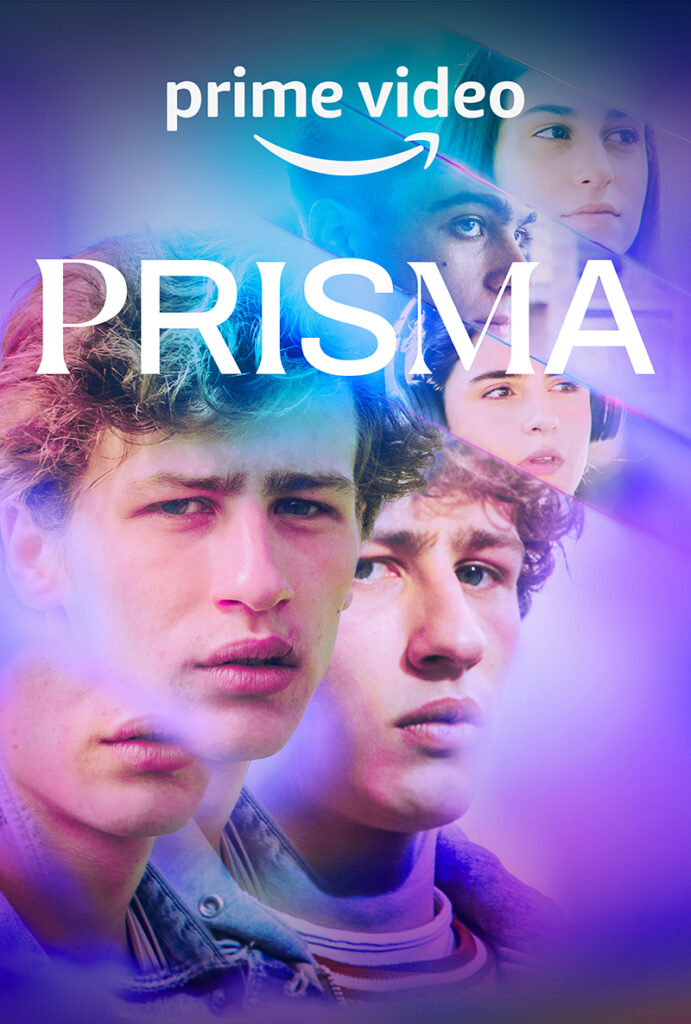 Prisma is a coming-of-age drama series centred on the complex relationship among identity, aspirations, physical appearance, and sexual orientations in a group of teenagers from Latina, a small town in the Roman province. The series tells the story of twin brothers Marco and Andrea (played by Mattia Carrano), identical to all appearances, but profoundly different in the turmoil they face. Their journey of self-discovery will be both joyful and unruly and will involve their whole group of friends, as they are all trying to find their place in an ever-changing world.
Starting September 21, 2022.
September Mornings (season 2) – Brazil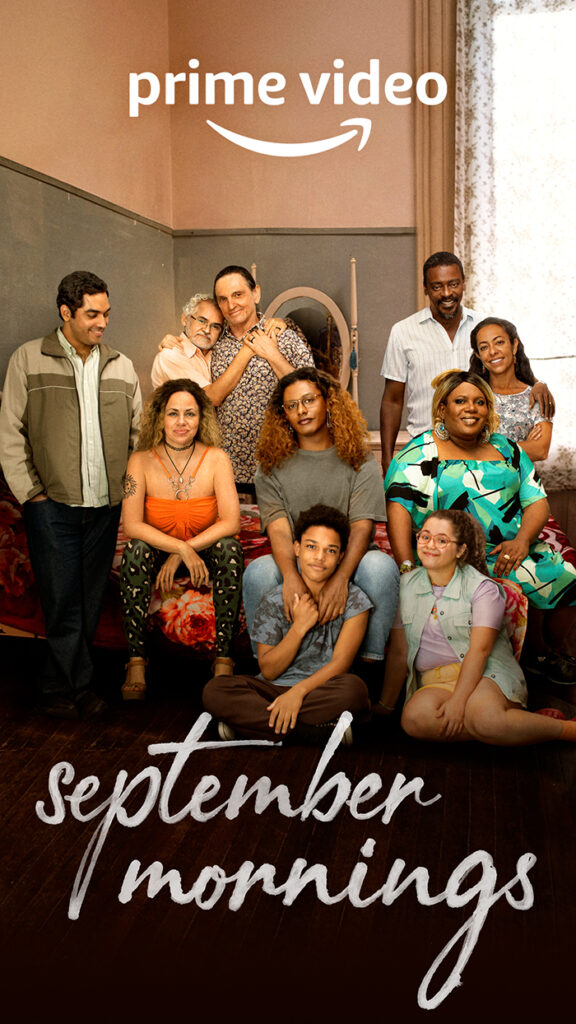 In Cassandra's life, everything turned upside down since the arrival of Gersinho, her son. Her life has totally changed and, in this new season, the feeling of being out of control deepens. A reencounter with her past after ten years, the conflicts in her relationships and the financial challenges that put her achievements at risk push Cassandra to her limits. Now, all of Cassandra's certainties seem to melt into thin air.
Starting September 23, 2022.
Un Extraño Enemigo (season 2) – Mexico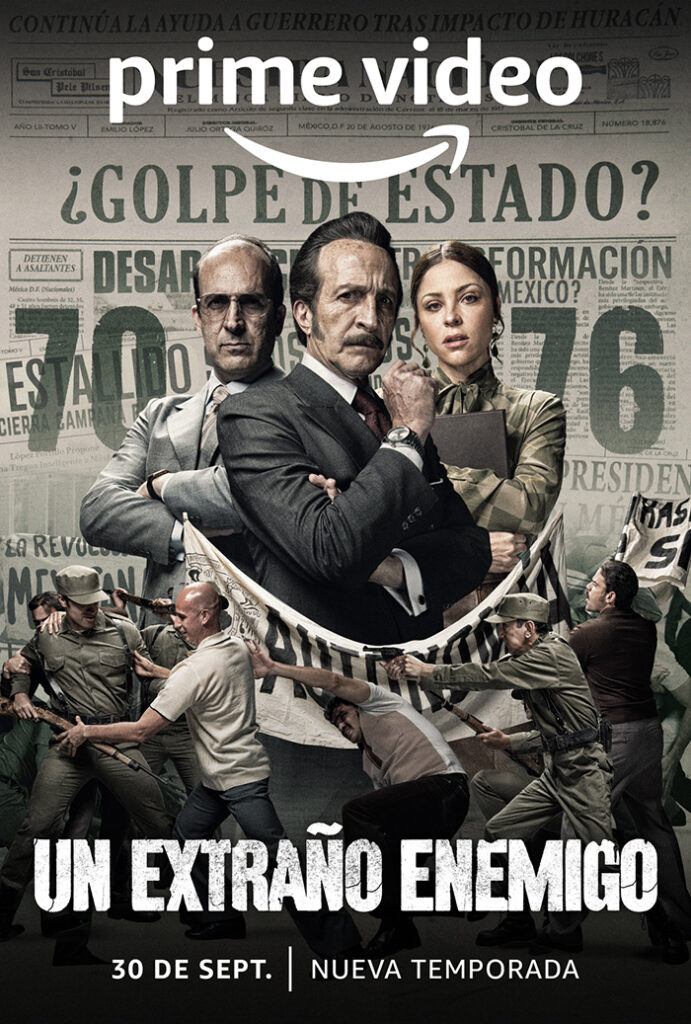 While Fernando Barrientos is looking for the people responsible for his family's tragedy, he tries to serve as Undersecretary of the Interior. But President Echeverría has no patience and takes advantage of the remnants of the students' discontent to strike a new blow and finish off his political enemies.
Time advances in Echeverría's six year term and Barrientos seems to manage his pain and consolidate his position within the Cabinet. However, a sudden betrayal makes him question his place in the system. Meanwhile, as a result of the State's repression, the "Liga Comunista 23 de Septiembre", an urban guerrilla group, emerges, threatening national security.
Barrientos sees an opportunity to manipulate this threat to his advantage. But violence gets out of control and Echeverría designates the army to fight the guerrilla. General Federico Amaya, an old and powerful enemy of Barrientos, will lead this military effort.
Both Barrientos and General Amaya seek to dismantle the communist league, but their fight becomes a personal war. Repression escalates and Barrientos tries to take control of the situation, but Amaya's cold blood nullifies his effort.
Barrientos seems to have lost everything. However, thanks to his relationship with the CIA, he understands a new way to maintain power: by controlling the narco-state. Lucio Cabañas and his guerrilla stir up Guerrero, endangering Barriento's plans. And when Amaya discovers his intentions, he will do everything in his power to take away the business from Barrientos, unleashing a battle whose outcome will surprise both men.
Starting September 30, 2022.
Jungle (season 1) – UK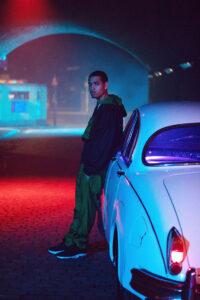 Jungle follows the connected lives of several strangers, each facing their own struggle, viewed through the prism of UK rap and drill music, and giving a perspective on an often unseen world. Frequently misunderstood, it's a world where one law governs everything: only the strongest will survive. As the strangers' worlds begin to unravel around them, they come to the realisation that every action, no matter how small, has a consequence.
The series will be told through a unique blend of music and dialogue, working alongside creatively ambitious cinematography and design to create a tilted, timeless version of today's London and bring to life a compelling and complex narrative. The series will feature some of the UK's top drill and UK rap artists and looks to capture a very different side to an often told story. Portraying the city through compelling visuals, whilst detailing the many perils and dangers involved in day to day life in Inner City London and ultimately conveying a bigger message about the true value of life.
Starting September 30, 2022.