"I'm trapped in an elevator. Please help me."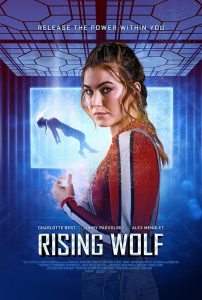 Aria (Charlotte Best) wakes up trapped in an elevator of a high-rise building, at the mercy of her tormentors, without any form of escape. Locked in the belly of the beast, she is forced to adapt her thinking, her beliefs and her endurance. It's the first of the journeys that assault her mind and senses, pinning her in anguish to emerge connected to abilities that define who she really is.
Antaine Furlong's Rising Wolf is a stylistic thriller set in Shanghai that explores how a young woman's instincts will help her survive a situation beyond her control.
An air of deja vu with a hint of originality
Genre cinema does not often surprise us. Rising Wolf is no exception to all these feature films in which they kidnap members of the same family, with a troubled past, to torture them and make them talk. But here, not only are they tortured in different places, but the father is responsible for what will happen to his daughter, and the daughter is responsible for what will happen to her father.
The young woman is locked in an elevator. The way the shots and tortures are shot is reminiscent of a certain cult movie called Cube. But with a more predictable ending.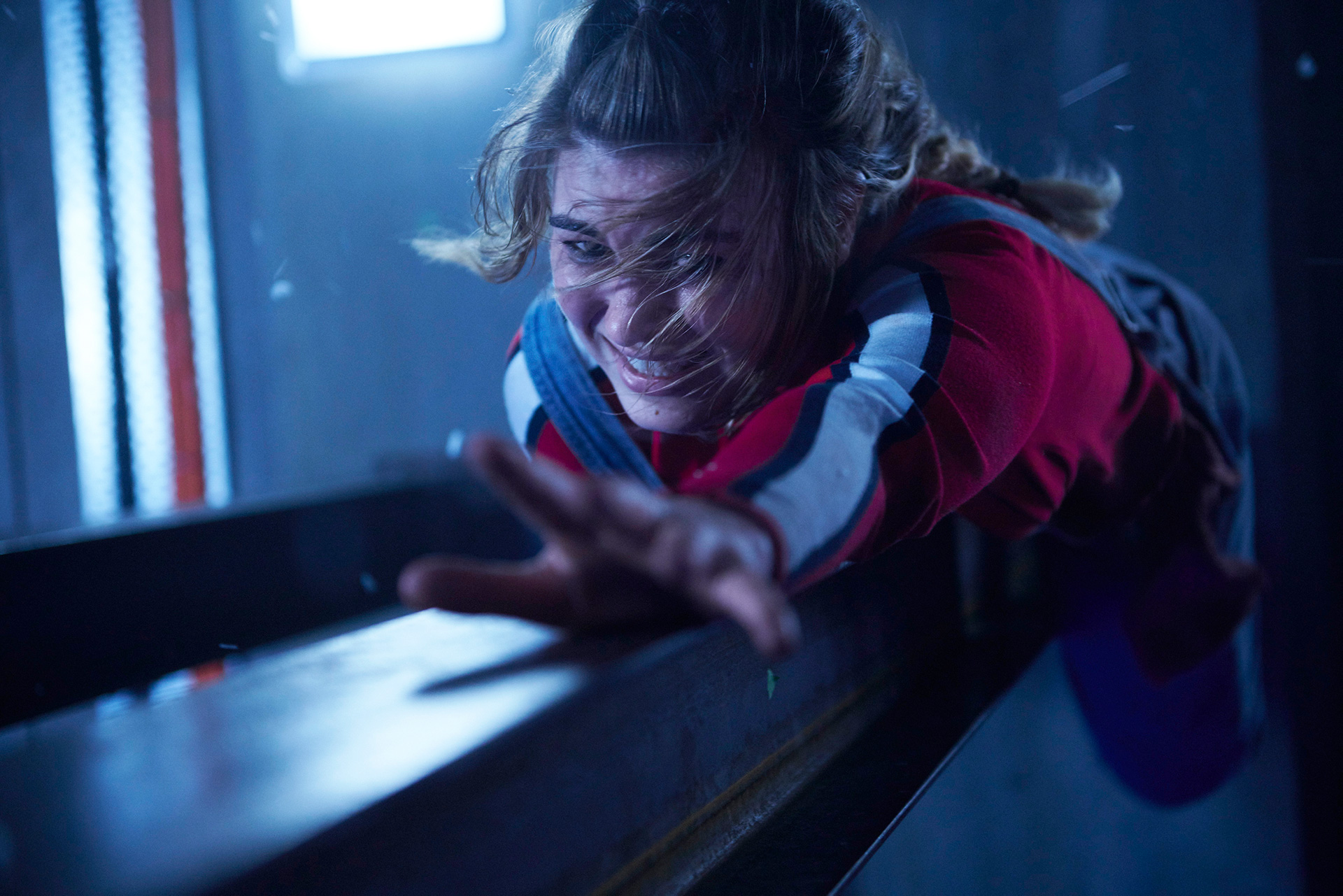 That being said, the use of the elevator as an element of torture — and central plot point — is original. One would think that the spectator's pleasure in seeing Aria being tortured with this device would pass quickly. And yet, I loved every moment. I would have even eliminated everything that takes place outside the building to concentrate efforts on the suffocating sensation of the enclosed space. Maybe it's the lockdowns that make me want to see characters confined in an enclosed space.  😆
Sci-fi and credibility
But the fun is somewhat cut off by the introduction of elements of pure science fiction. Why do they have to give Aria and her sister (we see them in flashbacks when they were little girls) supernatural powers? The introduction of these powers spoils, for me, the story which would be much more thrilling without this notion which tints the end of the film.
Then there is a certain lack of credibility, beyond science fiction. I don't want to give examples, because that would spoil the sauce for those who want to see the film. Because this film will certainly appeal to fans of violent-like Saw or Cube thrillers. Let's just say that Chinese elevators look well built… among other things.

Still…
A young woman wakes up, trapped, kidnapped. Not very original, I know. But by adding torture, we have something. Maybe we should tell the screenwriter that the bad Russians are outdated. And above all, without interest. When will we see a villainous Canadian or Senegalese?
Either way, Rising Wolf provided good entertainment. Despite its great weaknesses, I was not bored at all. To be seen on a large screen, in total darkness.
Rating: 6.5/10
Trailer
Technical sheet:
Original title: Ascendant
Duration: 102 minutes
Year: 2021
Country: Australia
Director: Antaine Furlong
Screenplay: Antaine Furlong and Kieron Holland