"She'll be gone in the morning."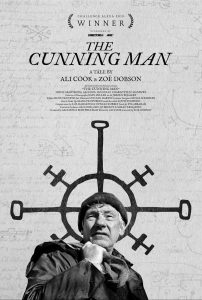 An elderly and mysterious farmer crosses the Welsh valleys collecting dead animals. Refusing the services of the collector of the local slaughterhouse, what he has in store for these creatures is beyond imagination.
Zoë Dobson's The Cunning Man is a short film inspired by John Harries, a Welsh physician and healer who lived in the 19th century and used alternative methods such as magic and astrology. The famous character, whose incantation book is now kept at the National Library of Wales, has become a fixture of Welsh folklore.
A tale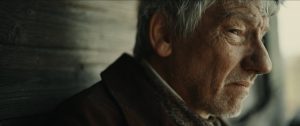 What is a cunning man? It is an old English name for a local doctor who used both conventional medicine and magic on humans and animals. Here, the doctor, Afran, is rather a retired farmer and he evolves in a contemporary environment. But the mythical and the real overlap quite effectively in this short film.
The highlight of the film comes when Afran recites an incantation (in Welsh) from his spell book. A scene that seems very realistic. Rather than utter incomprehensible sounds, Afran recites the five basic animal rights set out in the Lisbon Treaty… signed in 2007! By quoting from this recent agreement, the film is all the more anchored in a contemporary space-time. Some might think of it as a kind of statement on animal rights… But you still have to understand Old Welsh to see it…
A never ending story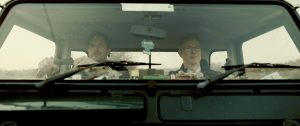 The Cunning Man has a very beautiful image. It manages to integrate the fairy tale style with reality. The story is developing very well and the atmosphere is disturbing.
Unfortunately, at the very moment when the film becomes really interesting, we are getting the credits right in our face. Too bad, because this short film was rather original and quite entertaining. One could easily imagine that The Cunning Man is a kind of pilot used to find funding for a feature film.
But still…
In the end, The Cunning Man is not a bad movie. The story is intriguing, the characters are entertaining and the image is very accurate.
If it was a feature film, maybe it would be worth it. Unfortunately, this film lasts 12 minutes. And it is clearly insufficient.
Rating: 6/10
Watch the trailer: