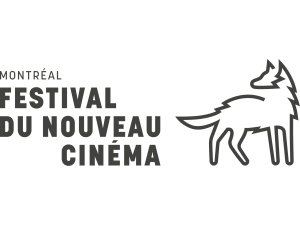 The Festival du Nouveau Cinéma (FNC) has a very long story! Founded in 1971, the festival has become, from its first edition, a great promoter of experimental cinema. From 16mm cinema to virtual reality and video, the FNC is tackling this year to its 48th edition, perpetuating its mission of broadcasting the best of tomorrow's cinema through the new technologies available. No less than 318 works are presented this year. Here is an overview of the rich program that awaits you from October 9 to 20, 2019.
Canadian filmmakers honored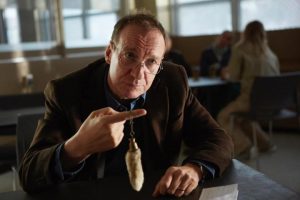 The projections of the FNC will be launched and closed honoring our national cinema. On October 9, see Guest of Honor, Atom Egoyan's newest film (Devil's Knot, Remember). A psychological thriller portraying a father and daughter trying to unravel their intricate stories and intertwined secrets, Guest of Honor explores the director's favorite themes and stars David Thewlis, Luke Wilson (Arizona) and Rossif Sutherland (Trench 11, River).
The festival will end on October 20 with Chaakapesh, directed by Roger Frappier and Justin Kingsley, a documentary story in which Kent Nagano meets Cree, Innu and Inuit communities to share with them an Aboriginal chamber opera.
In addition, during the opening night, a Louve d'honneur will be awarded to André Forcier for his entire career. After Jean-Marc E. Roy with the movie Des histoires inventées, released at the beginning of the year, the FNC is now paying tribute to the Quebec filmmaker with some screenings during the festival. His latest film, Des fleurs oubliées, will be screen in world premiere on October 16. Its fanciful story is once again tied with the magical realism with which Forcier often plays. The feature film relates the unlikely encounter between a beekeeper (Roy Dupuis) ​​and Brother Marie-Victorin (Yves Jacques) descended from the sky.
A special evening inspired by the film's world will follow the screening during which festival-goers will be able to enjoy a local mead, that of Domaine Desrochers, as well as exceptional cocktails, made by Alambika with gin Marie-Victorin of Les Subversifs distillery. The program around André Forcier will be completed by the free projection of a restored version of two of his classics, L'eau chaude, l'eau frette, freely on October 17, and Le vent du Wyoming on October 19.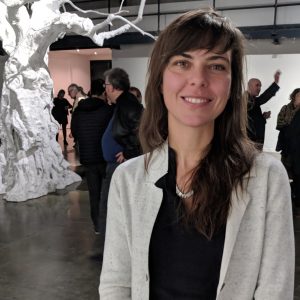 As for the rising stars of Quebec cinema, the public will also be able to discover, Antigone, the brand new film by Sophie Deraspe (The Amina Profile, Les loups), which premiered at the Toronto International Film Festival (TIFF) and won the title of Best Canadian Feature Film. The film, starring Nahéma Ricci as Antigone and adapting Sophocle's tragedy with a contemporary flavor, will furthermore represent Canada for the Oscars.
Another award-winning Quebec film at the TIFF is the short film The Physics of Sorrow by director Theodore Ushev. Produced by the NFB, the animated short is part of an important selection of Quebec short films that will be presented during the FNC. To name only a few: Delphine, the new short film by Chloé Robichaud (Sarah préfère la course, Chef de meute) and B.K.S., Alexa-Jeanne Dubé's latest, whom we know as an actress for a few years (Cuba merci, gracias, Origami), but who has recently amazed us by her work as a director (Scopique).
International filmmakers confide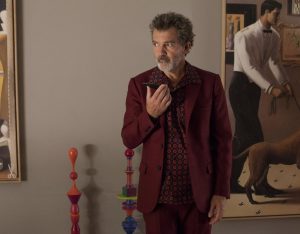 After many successful films (All About My Mother, Les amants passagers), Pedro Almodovar comes back with Pain and Glory, a psychological drama in which he uses Antonio Banderas to stage himself in a self-portrait narrative. The theme of pain or physical inability, which he had also exploited in Parle avec elle, is here put forward by the figure of the filmmaker, whom Antonio Banderas brilliantly interprets. The actor was indeed awarded the Male Performance Award at the Cannes Film Festival.
The director Agnès Varda, who died earlier this year, also gives us a touching latest film, Varda by Agnès, an undisguised self-portrait. Presented in Quebec premiere, this film will allow you to dive back into her filmography and her inspirations. Moreover, a special screening of L'une chante, l'autre pas, on October 19, will also be an opportunity to revisit Varda's work during a discussion led by Rosanna Maule (Concordia film studies teacher) and Guylaine Dionne (director and teacher).
One can finally wonder how director Nadav Lapid plunged into his personal story to create Synonymes, his latest feature film that won the Golden Bear at the Berlinale. Indeed, in this film, Yoav, a young Israeli, like Lapid, lands in Paris with the hope that the French language will save him from the madness of his country.
Apart from these self-reflexive films, several other great directors present their latest creation at the FNC. Do not miss: Ken Loach's latest film (Jimmy's Hall): Sorry We Missed You, who was in official competition at the Cannes Film Festival; and Le Daim an absurd comedy by Quentin Dupieux (Reality) where Jean Dujardin embodies a man obsessed with his new 100% suede jacket!
Multisensory experiences
By the way… The FNC does not present only movies in the strictest sense of the term. The word "new" in Festival du Nouveau Cinéma serves to affirm the festival as an organization that encourages the diffusion of new technologies. As a result, the festival presents again this year virtual reality, augmented reality and immersive installations as part of the FNC Explore section.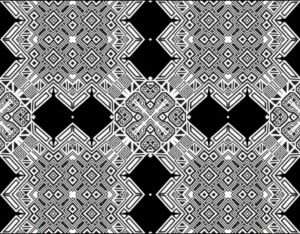 For example, Caroline Monnet, who also participated in the production of the experimental film Les sept dernières paroles (as well as Sophie Deraspe), presents its architectural projection Mooniyang to Montrealers in world premiere. Screened on the facade of the President-Kennedy pavilion of UQAM, the monumental work will be inaugurated during the opening night.
Several immersive works and virtual reality films will also be on the program. 
***
For the FNC's 2019 complete program, it is here: https://nouveaucinema.ca/en/films.
[themoneytizer id="37699-16″]