Le Petit Septième recently had the opportunity to meet the Italian director Carlo Sironi while he was at the TIFF to present his first feature film: Sole, a film that literally bewitched us. We seized the opportunity to see his previous short films; you know our love for contemporary Italian short films… (#ItalyInShort!) 😉
Sofia (2008, 15 min.)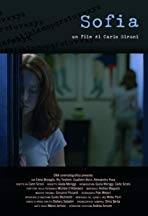 Through the eyes of Clara, a girl of thirteen years old, we discover the world of Sofia, her little sister. Sofia does not speak. She uses objects as an extension of her body and through their sounds creates her own language. The silence of Sofia is violently imposed on the whole family, but it is Clara, with a single gesture, which reveals an unbearable malaise: the absence of a word that sums up this too painful reality. Two different worlds that confront each other, so close that they will never touch each other.
Sofia, Carlo Sironi's first short film, nominated in several festivals, tells a story in fact rather banal. The focus of the film seems to be the life and boredom of this young teenager. Yet, we are captivated from the beginning to the end; no wonder Carlo Sironi won the Best Director Award at the Capri Hollywood International Film Festival. We recognize the work of the director by the economy of the dialogues and by his interest, already present at the time, for the representation of loneliness. The end, however, left me slightly on my hunger…
You can watch Sofia here:

Cargo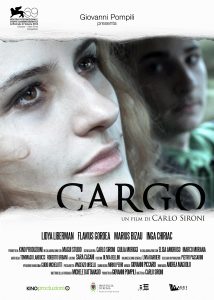 Alina is twenty-five, comes from Ukraine and works as a prostitute on the outskirts of Rome. Jani, the guy who brings her onto the street everyday, can't keep his eyes off her. He believes the child she is carrying is his. This almost illusory certainty drives him to look for a way out from the cage that encloses them.
Again, we are confronted with a film in which the screenplay goes almost exclusively through the visual dimension. Cargo's dialogues are reduced to the maximum. Sironi puts more energy on the construction of an atmosphere, atmosphere that suggests the characters' state of mind. The director plays on the opposites – night and day, darkness and light – to evoke the evolution of the story and characters. We know little about them, but we are quickly touched by their pain. The themes of immigration and motherhood, which Sironi exploited in Sole, are already found in this short film and, as we will see, constitute the foundations of the next one, Valparaiso. A great coherence thus seems to inhabit the work of this filmmaker.
Valparaiso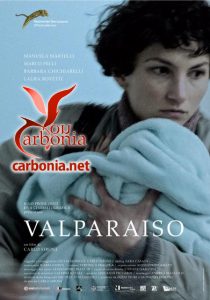 After getting pregnant, Rocio is released from the identification and expulsion center in Rome. What she will decide to do on the fourth month of her pregnancy?
What struck me throughout Valparaiso is the special attention that Sironi seems to have put on creating environments that support the purpose of the film, such as places with an industrial aesthetic that radiates from their pale monochrome and a dark room, with red walls, which confine the character of Rocio in this interior and in her life. Visually, it's perfectly effective. The different sets follow each other very quickly, just like the events. The result is a very fast-paced film, perhaps a bit too fast for the type of story being treated, centered on Rocio's psychological evolution with regard to her motherhood. Perhaps a feature film would have been better suited to tell such a story…
You can watch Valparaiso's trailer here: