Can mountains shine on their own? A time lapse journey chasing the unique light of Dolomites, showing how it changes in different conditions and times.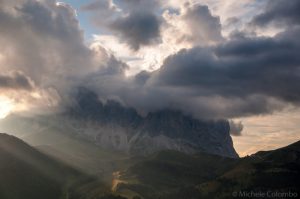 In The Light within Dolomites, Michele Colombo admirably recreates, in only three minutes, the experience of pacing these stately mountains, classified as UNESCO World Heritage since 2009.
At the top of the world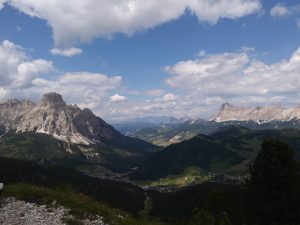 The Dolomites, a group of mountains of the Alps located northeast of Italy, is composed of numerous summits whose culminating point is the Marmolada, at 3348 meters. Reaching the top, you get the impression of being able to embrace the whole world within a glance.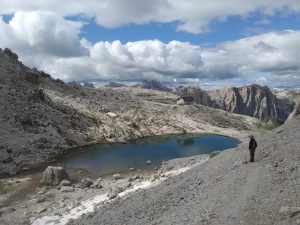 Shaped by an accretion of sediments in the seabed, the Dolomites surfaced thanks to the meeting of European and African tectonic plates 20 million years ago… Creating an almost lunar landscape. No wonder the light clings so well to the roughness of the stone.
The time is changing
When hiking in the Dolomites, you need to be prepared to add, remove, and put back a coat every quarter of an hour… because the wind rises, because the sun comes out, because a cloud covers the sky and the rain starts to fall…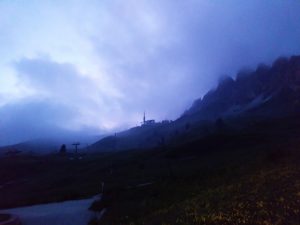 The mountains seem immutable under changing weather conditions, but they are not static. The atmospheric effects tint their look and transform their presence, as the Light within Dolomites so aptly shows. I still remember this evening of June when, suddenly, the fog rose, making the rock formations completely invisible. Conversely, the daylight or sunset at dusk amplifies their sublime look.
The format of the short film and the time lapse are thus perfectly suited to reflect the experience of walking these monoliths. Indeed, it took a whole month of shooting, spread on two stays during the summers of 2016 and 2017, for director Michele Colombo to get the images that fill the 3 minutes short film.
A neo-impressionist fresco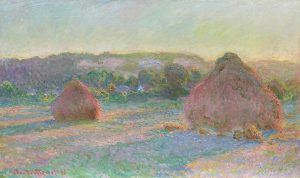 Probably the best known artistic movement, impressionism is not only a collection of strokes on a canvas. It is above all a question of light. The impressionists aimed to capture the variations of light. For this reason, the format of the series suited the impressionist project, allowing the same subject to appear at different times of the day or under different conditions.
The Light within Dolomites is thus a contemporary impressionist fresco, following Monet's famous series such as the Haystacks, which contains 25 paintings. Taking advantage of the cinematographic medium, the director is an heir of those artists who, in their day, revolutionized easel painting. And what a right choice Colombo did by taking the Dolomites as a model to revive this pictorial challenge. A beautiful, memorable, must see place. And you will of course dream of experiencing it by yourself after watching this film by Michele Colombo.
Rating: 8/10
You can see the short film here :