« DYKHMILY »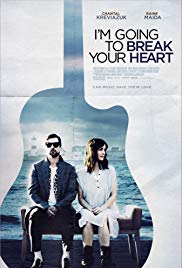 Their romance made headlines as Canada's beautiful young rock royalty, but nearly two decades and three children later, Raine Maida (Our Lady Peace) and Chantal Kreviazuk struggle – like most people – with their relationship. I'm Going to Break Your Heart captures the raw and wrenching journey these renowned singer-songwriters took to find their way back to each other. Filmed on France's isolated but romantic Saint Pierre et Miquelon island in the dead of winter, the documentary immerses viewers in their musical relationship, even as it exposes long-standing wounds and unresolved heartache. Ultimately, I'm Going to Break Your Heart is the true story of rediscovering love through creativity, in which music plays the lead role.
I'm Going to Break Your Heart, by Jim Morrison IV and Annie Bradley, tells the story of the rediscovery of love through creativity, in which music plays the main role. Welcome in the heart of the Kreviazuk / Maida relationship.
Setting up…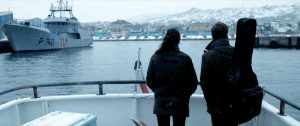 MOON Vs. SUN is a new collaboration years in the making. One of Canada's most influential cultural couples – four-time Juno Award-winner Raine Maida (frontman with Our Lady Peace) and two-time winner Chantal Kreviazuk – are starting a new era of music which promises to be fearless. Writing together on their own project for the first time, they touch on the depth of their lives and partnership in a lyrical honesty rarely explored, while creating music based on their most profound influences – Joni Mitchell, Leonard Cohen, and Neil Young… Passionate, honest and brave, the duo is embarking on their most challenging and fulfilling music journey yet, together.
Filmed in St-Pierre-et-Miquelon, Los Angeles and Toronto, the documentary really takes us to the heart of their creative process. The duo (who co-wrote several hits for other artists such as Kelly Clarkson, David Cook and Carrie Underwood) decided to open the doors of its intimacy to show how the creation works when two are working together, but especially how it is to do it with his life partner.
Music and creation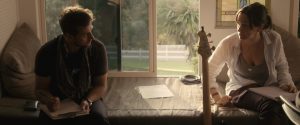 I'm Going to Break Your Heart is built around music. It is by it that we see the documentary evolving and, as a result, the relationship of the two lovers evolve. By following their creative journey through the making of music, we find ourselves caught in the suffocating world of the isolation that the couple has chosen.
Aside from the few outdoor scenes and moments of couple therapy, almost the entire film takes place in their hotel room. We discover, as the film progresses, the different pieces that make up the album they are working on. Between the quibbles, the obstinations, the illuminations and the laughter, the pieces are built in front of us. Parts are heard, then longer extracts. We go from working versions to raw versions to final versions. That's what's exciting in this film: to see the two artists write together, and hear the result.
If this movie is a promotional stunt, it is successful. Yes, I listen to the album while writing this text. It's beautiful, true and troubling. If it's not a promotional stunt, it's even better. The pieces Under the Stars or I'm Going to Break Your Heart can only produce emotions for the listener.
Documentary or reality show?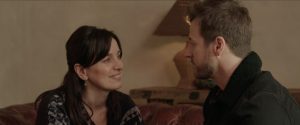 There is one thing that bothered me in this documentary. At times, it really feels like being in a reality show… The constant bickering between Chantal and Raine sometimes gives the impression that we will soon have to vote to know who will be eliminated. Ok, I'm exaggerating a bit. But this feature film is more like a "Behind the Scenes" than a typical documentary. After, is it a bad thing? Not necessarily.
Still, it is really interesting to see these two artists at work. And, beyond the fact that we wonder a few times if we are going to witness the separation of the couple, we learn a lot about the concept of creation at two.
On the other hand, I am really not convinced of the idea to include the meetings that the couple had with a therapist in this film. That's probably what gives a not very serious look to the process. And, even more, it's frustrating to see how much this man is still leaning towards Kreviazuk's point of view… pointing to Maida as the culprit. It's up to him to apologize every time as she runs away with the honors. And yet, Maida is not all wrong. He even goes there with a very romantic gesture when painting in the snow "DYKHMILY". Which means: Do You Know How Much I Love You.
But Still…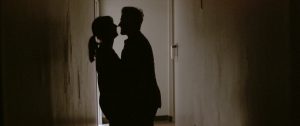 Why make a documentary about this couple? Because not only are they great artists, but because they are also involved in the community and social causes. In December 2014 the Governor General jointly appointed Raine Maida and Chantal Kreviazuk to the Order of Canada.
Part therapeutic process and part musical voyage, I'm Going To Break Your Heart immerses us in the creative, but also intimate universe of Maida and Kreviazuk. It shows that even famous people, who seem to have everything for them, are facing couple problems. This documentary shows their attempt to reconnect through creation.
Rating: 7.5 / 10
Watch the trailer :