At last, autumn has arrived! At least, that's what the executives of the streaming giants are thinking, since this is when people return to their screens in force.
And October offered some good titles, especially in the series department. But before we look at October's most popular series, let's take a look at movies in streaming.
Movies
Things are moving slowly, to say the least. Barbie and Talk to me continue to dominate, ahead of such survivors as Spider-Man: Across the Spider-verse, which has been clinging on to the top 10 for some months now.
New arrivals include the Halloween film Totally Killer, which will probably disappear as quickly as it arrived. Let's take a look!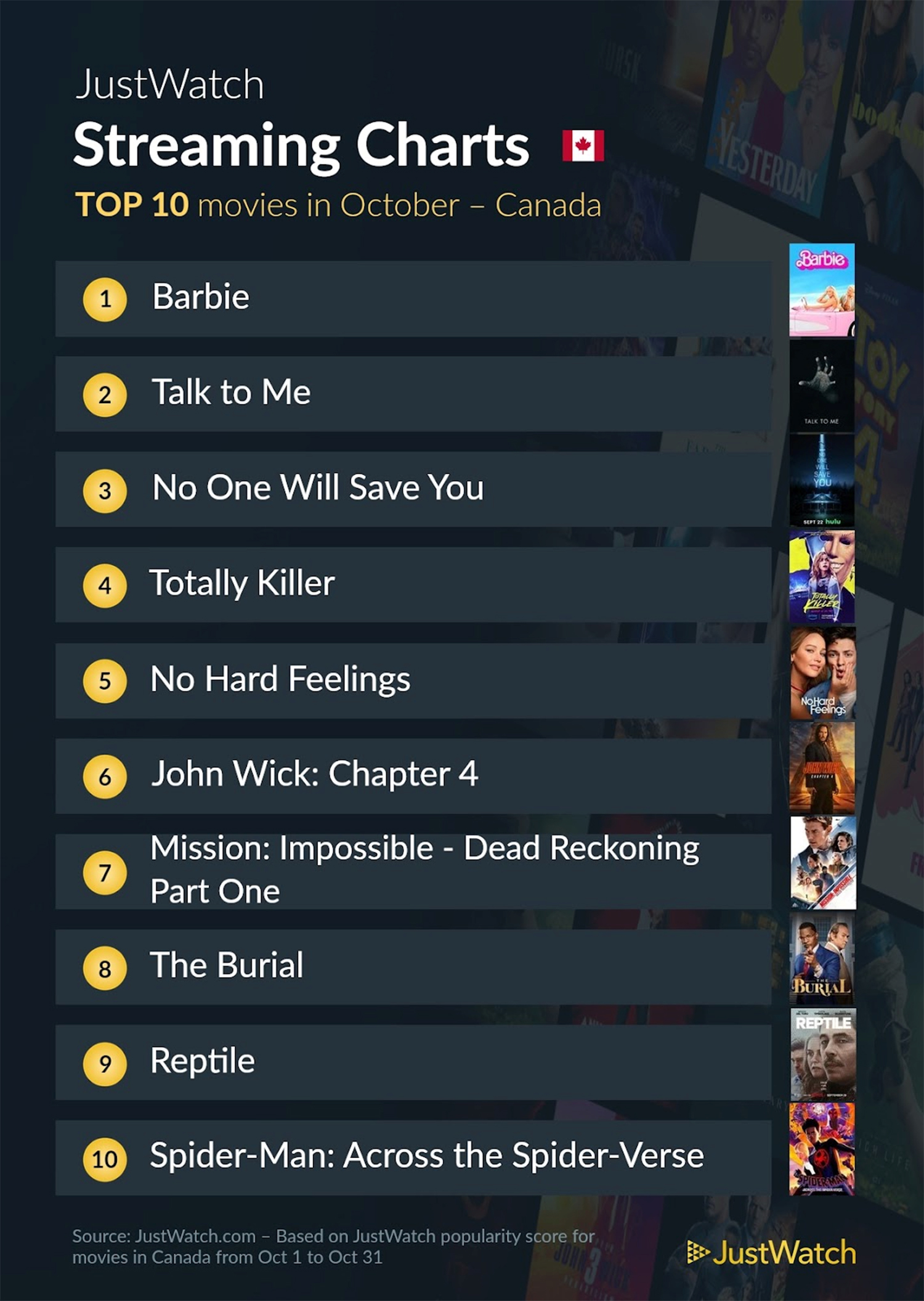 Series
This is where we find the most movement. And it's the busiest month here since… since we've been publishing these figures.
The top three places are occupied by newcomers, while One Piece has dropped out of the top 10. It's safe to assume that The Fall of the House Usher took advantage of Halloween to climb to the top, and that it will soon be leaving again. But there are other surprises in store.
See for yourself.
It remains to be seen whether our predictions will prove correct next month.