Every year, new VOD services are added to an already rich offering. But do these new platforms have a real impact on market share?
Not really.
Let's take a look at how the different platforms share the market at the end of the 3rd quarter of 2023.
SVOD market shares in Q3 2023
The two main streaming competitors on the Canadian market are battling intensely for the top spot, with a market share difference of 2% between the two players. On the other hand, Disney+ proudly occupies third place, with an 8% lead over its closest competitor: Crave.
As you can see from the graph below, there's little movement. Prime Video and Paramount+ gain 1% at the expense of Disney+ and Crave. Otherwise, things are stable.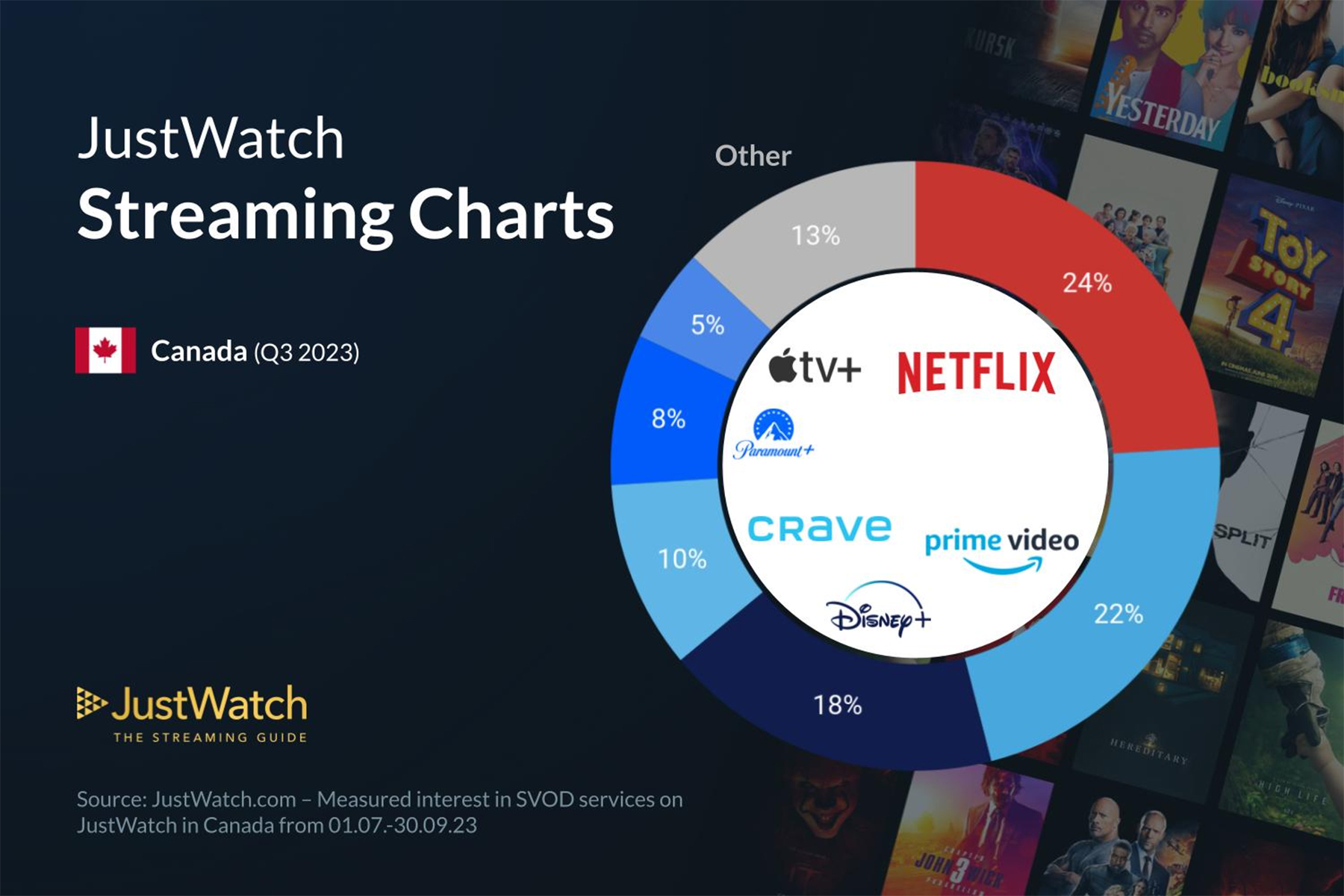 Market share trends in 2023
First place in market share over the last three months goes to the king of streaming: Netflix, which manages to add +1% to its total. However, Disney+ suffered a staggering -1% loss.
If we can point to a solid trend for 2023, it's the dominance of Netflix and Prime Video that continues to grow.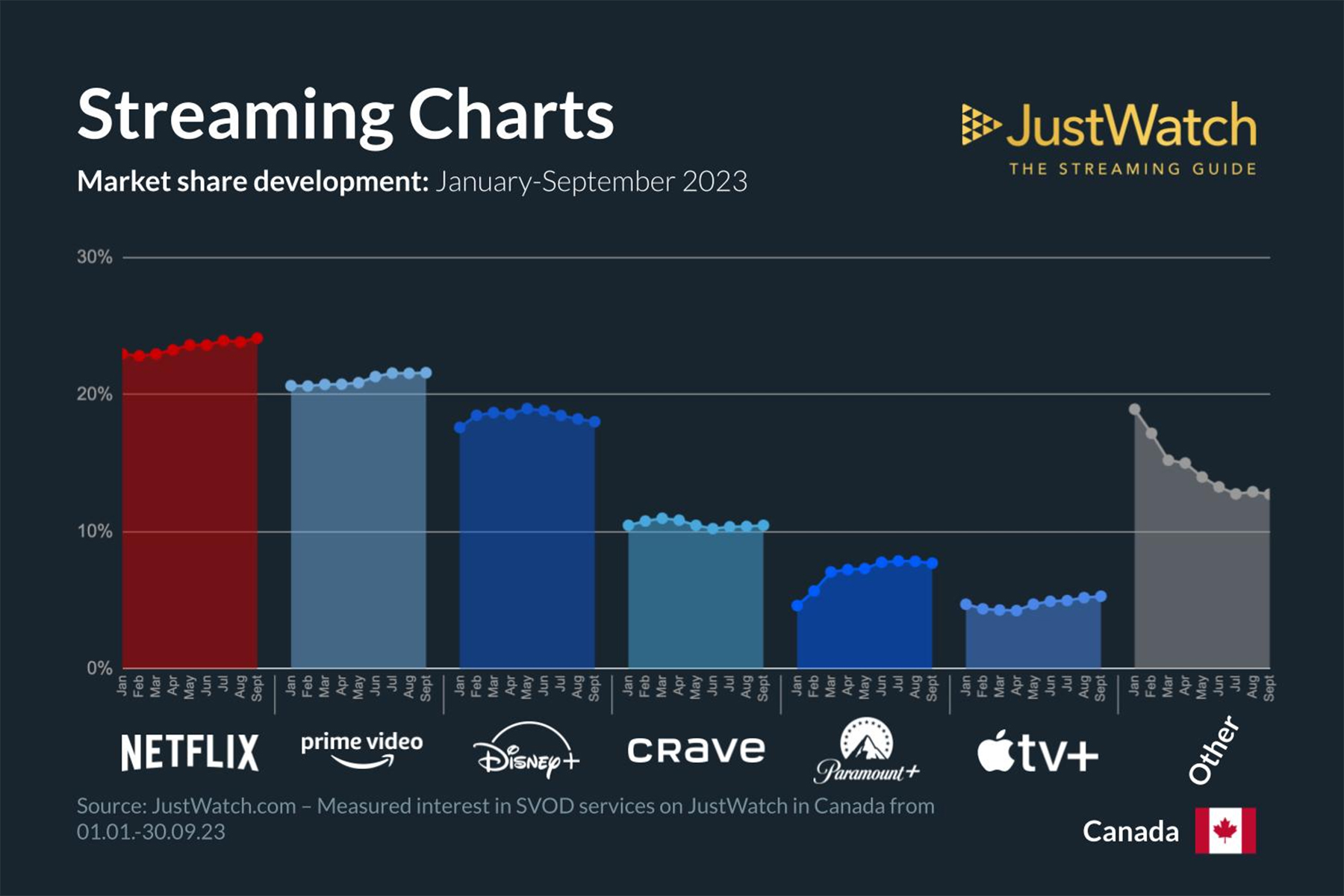 See you in 3 months with the full figures for 2023.