"We have to find the beast before more are born."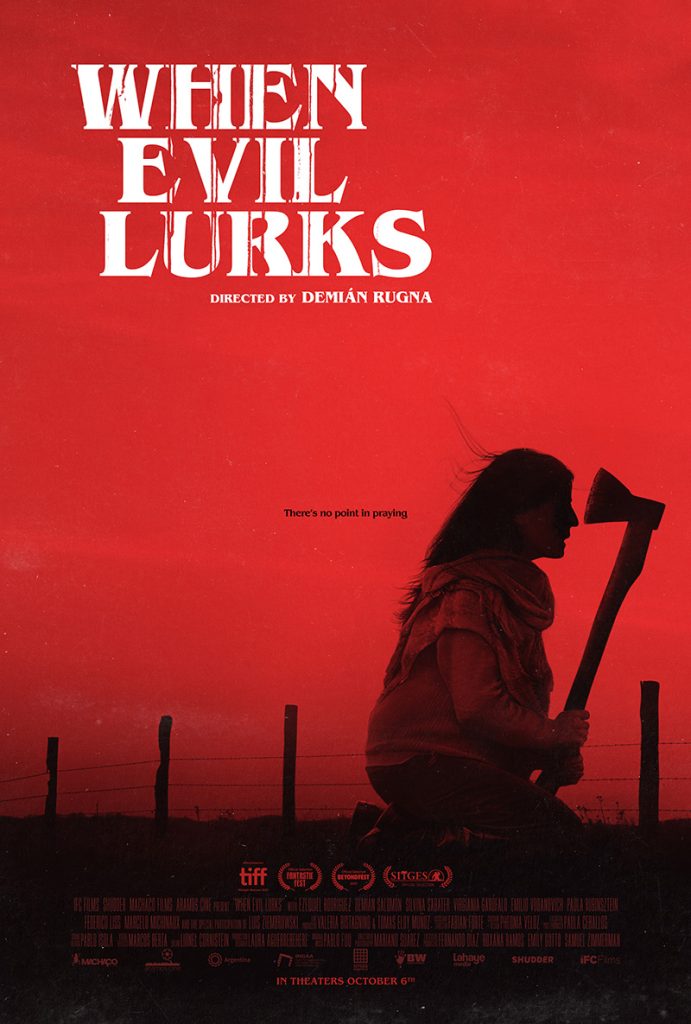 When brothers Pedro (Ezequiel Rodríguez) and Jimmy (DemiánSalomón) discover that a demonic infection has been festering in a nearby farmhouse — its very proximity poisoning the local livestock — they attempt to evict the victim from their land. Failing to adhere to the proper rites of exorcism, their reckless actions inadvertently trigger an epidemic of possessions across their rural community. Now they must outrun an encroaching evil as it corrupts and mutilates everyone it is exposed to, and enlist the aid of a wizened "cleaner," who holds the only tools that can stop this supernatural plague.
Demián Rugna's When Evil Lurks is a shocking supernatural thriller. He creates a highly original version of the possession film. Now we understand how a horror film ended up at the TIFF.
On the edge of South American beliefs
For his new film, Demián Rugna drew inspiration from the beliefs and superstitions of his corner of America. Those familiar with South American horror cinema will know that the specific beliefs of each region are a great source of inspiration for this genre. The director takes full advantage of this to create disturbing and striking scenes.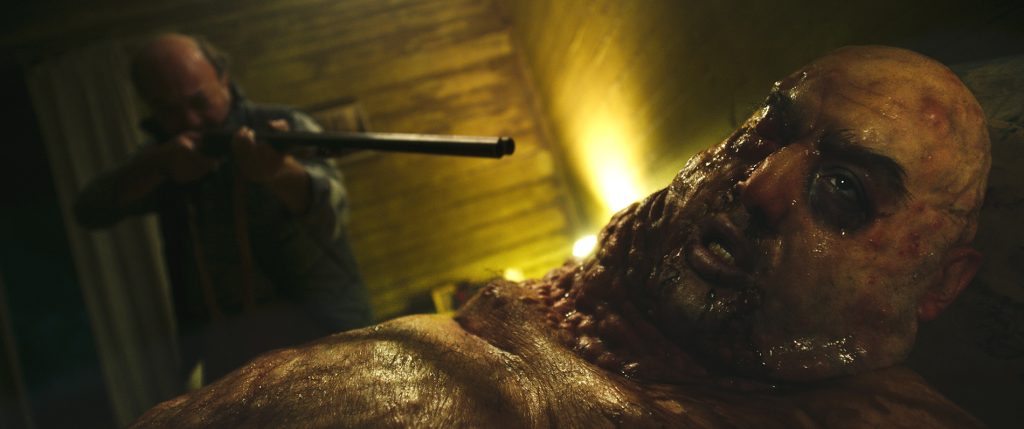 The idea is to create a kind of horrifying road-movie, mixing the places found in Argentina with the original Catholic beliefs that have stood the test of time. Here, there are 7 rules to follow to avoid being possessed by an evil spirit. These include no use of electrical appliances, no lights and, above all, no use of firearms to kill a possessed person.
Admittedly, these rules give you all the juice you need to set up some scary situations. But what really stands out in When Evil Lurks are not the few moments when our hearts race after a startle or a particularly frightening scene. Rather, it's the highly unsettling scenes.
Troubling and disturbing
There are certain lines that are not normally crossed in a horror film. Many of these rules concern children. I don't want to go into too much detail, because I'd really like you to watch this film. But let's just say that I've never seen a child mistreated in such a way in a movie.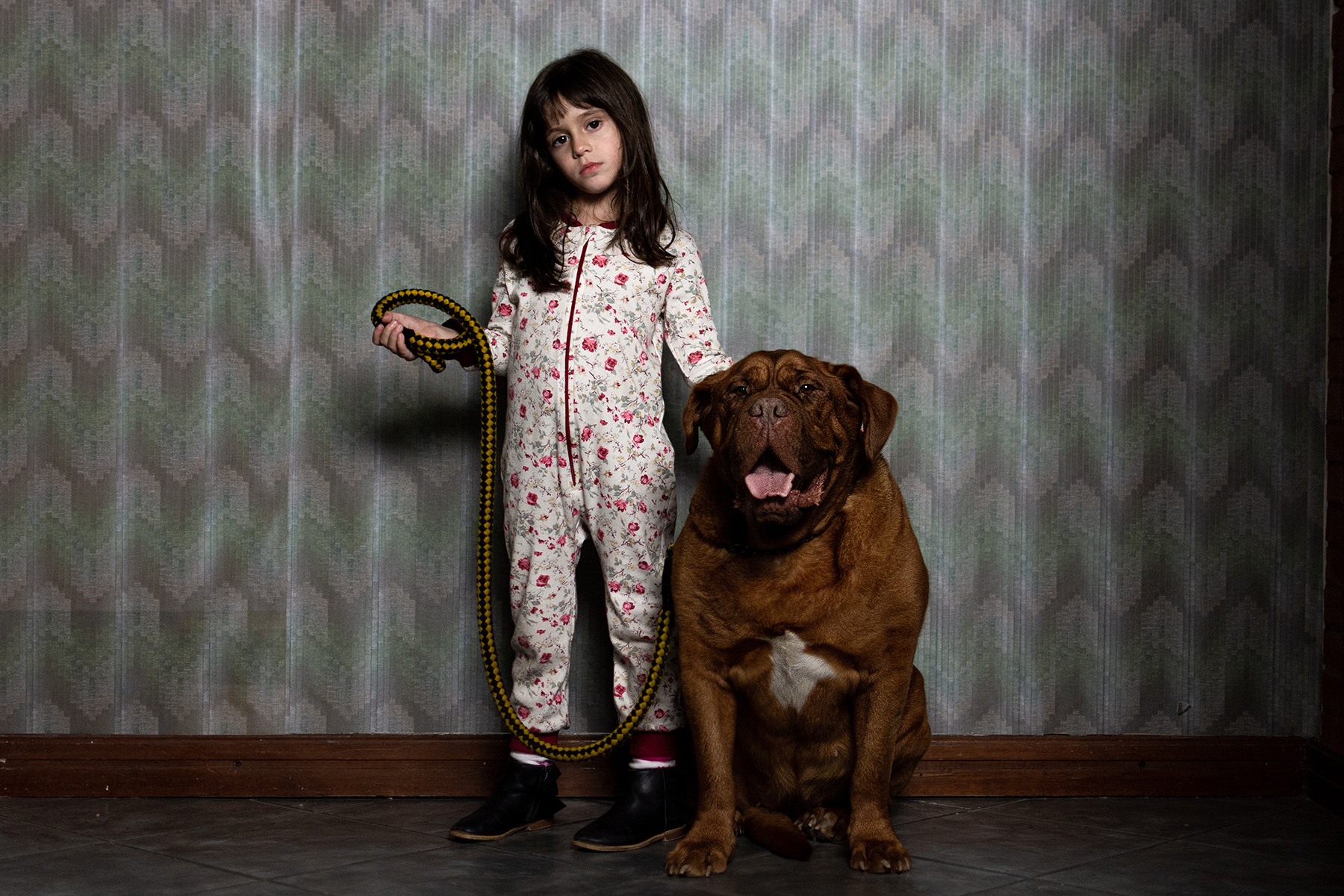 Several scenes also produce a deep sense of disgust. I even had a pretty solid gag towards the end of the film. A scene not unlike Julia Ducournau's Raw. I can safely say that these are the only two films that really made me want to vomit.
Mention must be made here of the director's direction. A lacklustre but effective direction. He uses the broken family to create an analogy with possession and the decrepitude of bodies taken over by possession. Pedro and Jimmy, the two brothers, live in isolation, the former separated and kept away from his children, the latter simply lonely. Possession is a bit like resentment towards an ex. Something that eats away at us from the inside, destroying us slowly.
A little more…
And then there are the children… It's often said that children's innocence makes them a source of good. Not so much here. Demons love children. They're easy to possess and use to lure adults.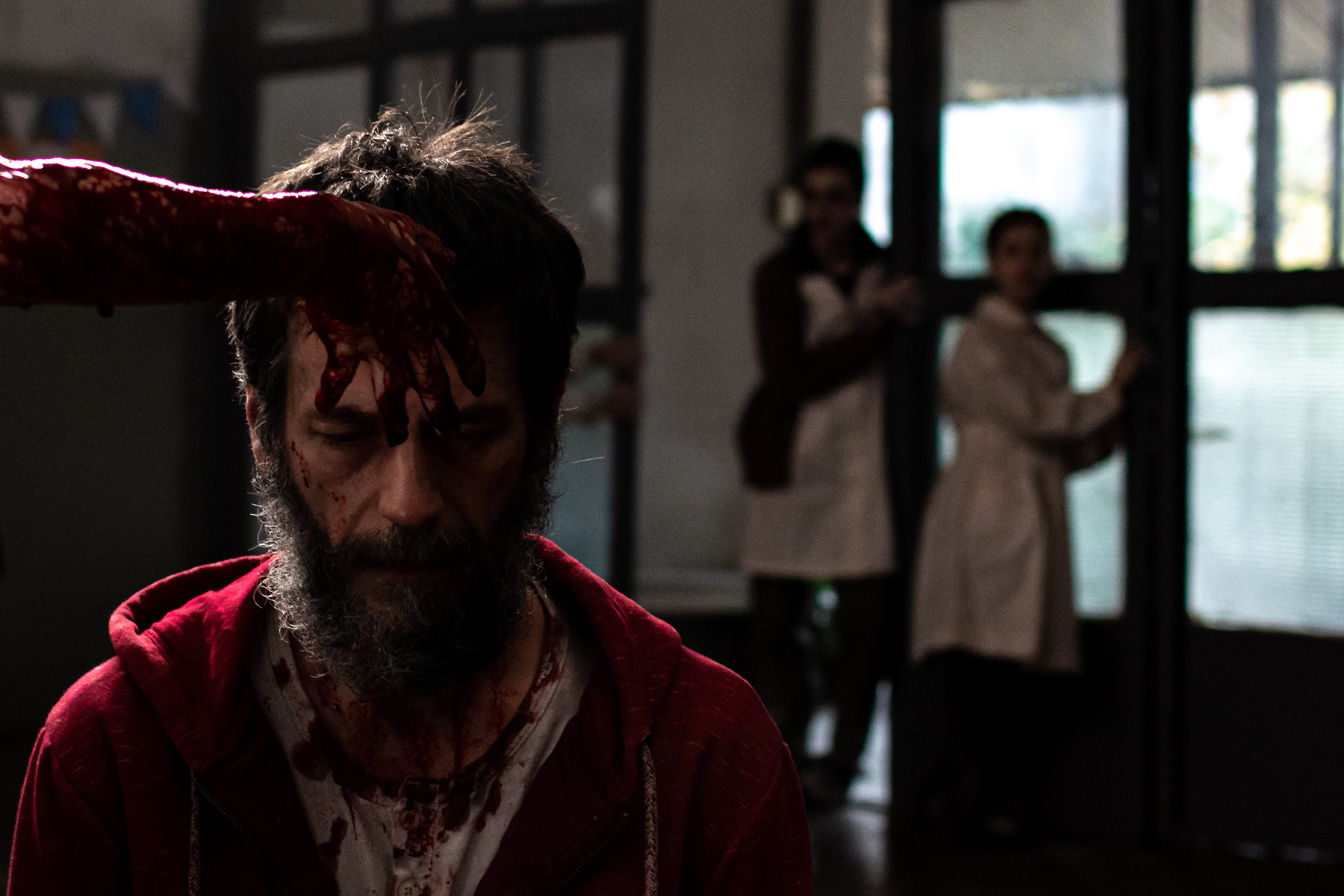 There are a lot of children in this story, starting with Pedro's children. And the outcome of the movie will be revealed in a large sequence featuring several children, giving some shocking and frankly disturbing moments. You're never ready for that, and that's why this feature film is so striking.
When Evil Lurks aims to take audiences through disturbing situations in the context of everyday life. A film that finds its own way into the demonic possession sub-genre, without falling into expected or generic places.
Not to be missed under any circumstances.
Trailer