The Vancouver International Film Festival (VIFF) presents its 42nd edition next week, the first fully in-cinema festival since 2019. This year's lineup features roughly 140 feature films and 100 shorts, presented on 10 screens in seven Vancouver venues.
The festival will officially open with award-winning Finnish director Aki Kaurismäki's Fallen Leaves, a poignant comedy about two lonely souls who believe they're meant for each other, which won the Jury Prize at Cannes. The closing film selection will be The Pot-au-Feu (La Passion de Dodin Bouffant) by Tran Anh Hùng – which will open the FNC in October -, a look at a romantic, intuitive, and intimate partnership between a famed gourmand and his beloved cook, played by Juliette Binoche. The film earned Tran Best Director at Cannes, 30 years after his debut film The Scent of Green Papaya won the Camera d'or at the same festival.
The 2023 film lineup speaks to the themes that are most pressing in our daily lives today, from intimate meditations on motherhood and the dynamics of family to the extensive impacts of climate change on the world around us.
Tickets are on sale now at viff.org. Single tickets are $18 for regular screenings, Galas and Special Presentations. Ticket packs are available in six, 10, and 20 packs. VIFF+ Members enjoy discounts on all VIFF tickets and the free U25 membership offers further discounts to youth between 19 and 25 years of age.
Complete programming
OPENING FILM: Fallen Leaves (Kuolleet Lehdet) dir. Aki Kaurismäki (Finland/Germany)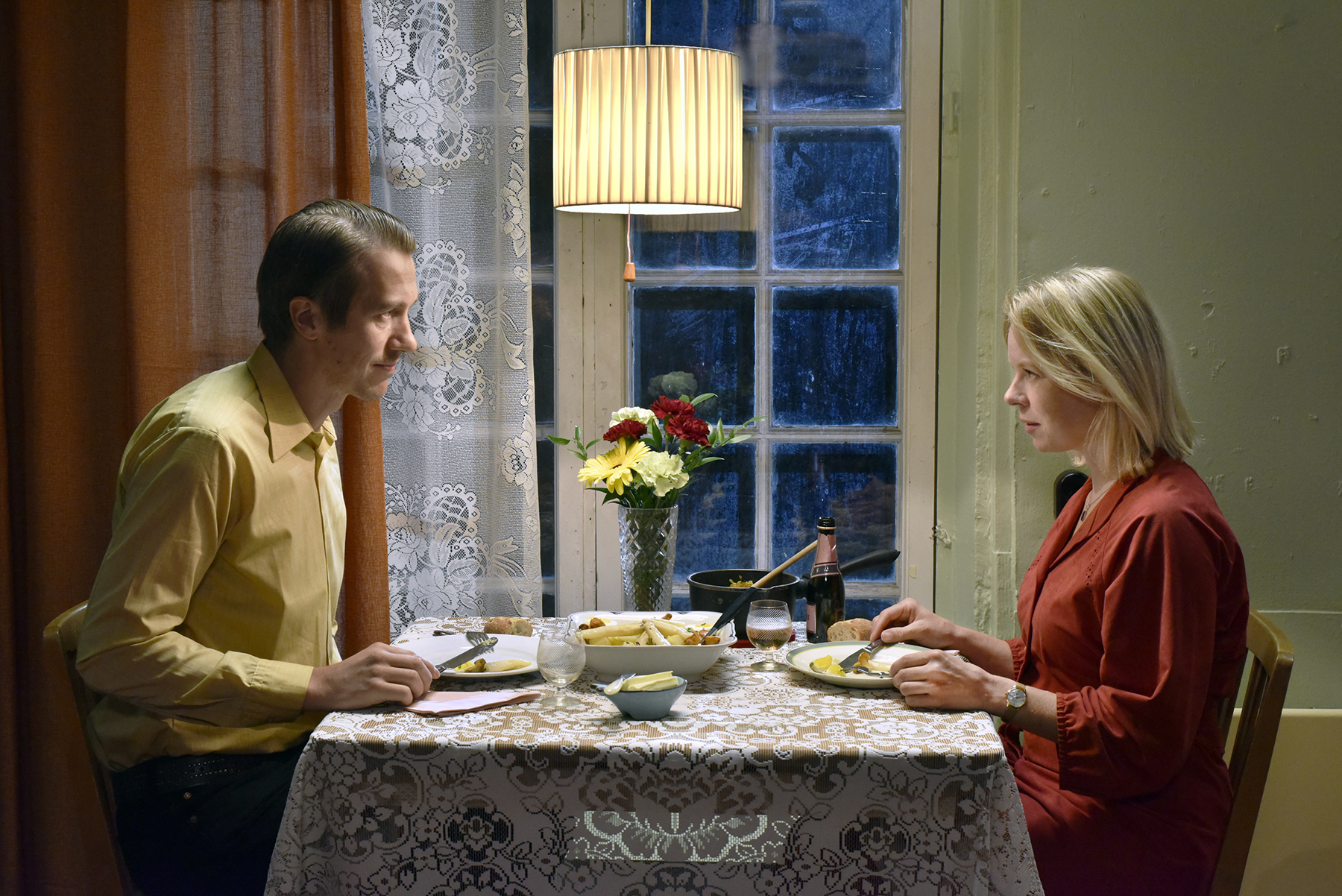 CLOSING FILM: The Pot-au-Feu (La Passion de Dodin Bouffant) dir. Tran Anh Hùng (France) | Canadian Premiere
SPECIAL PRESENTATIONS: The year's most anticipated films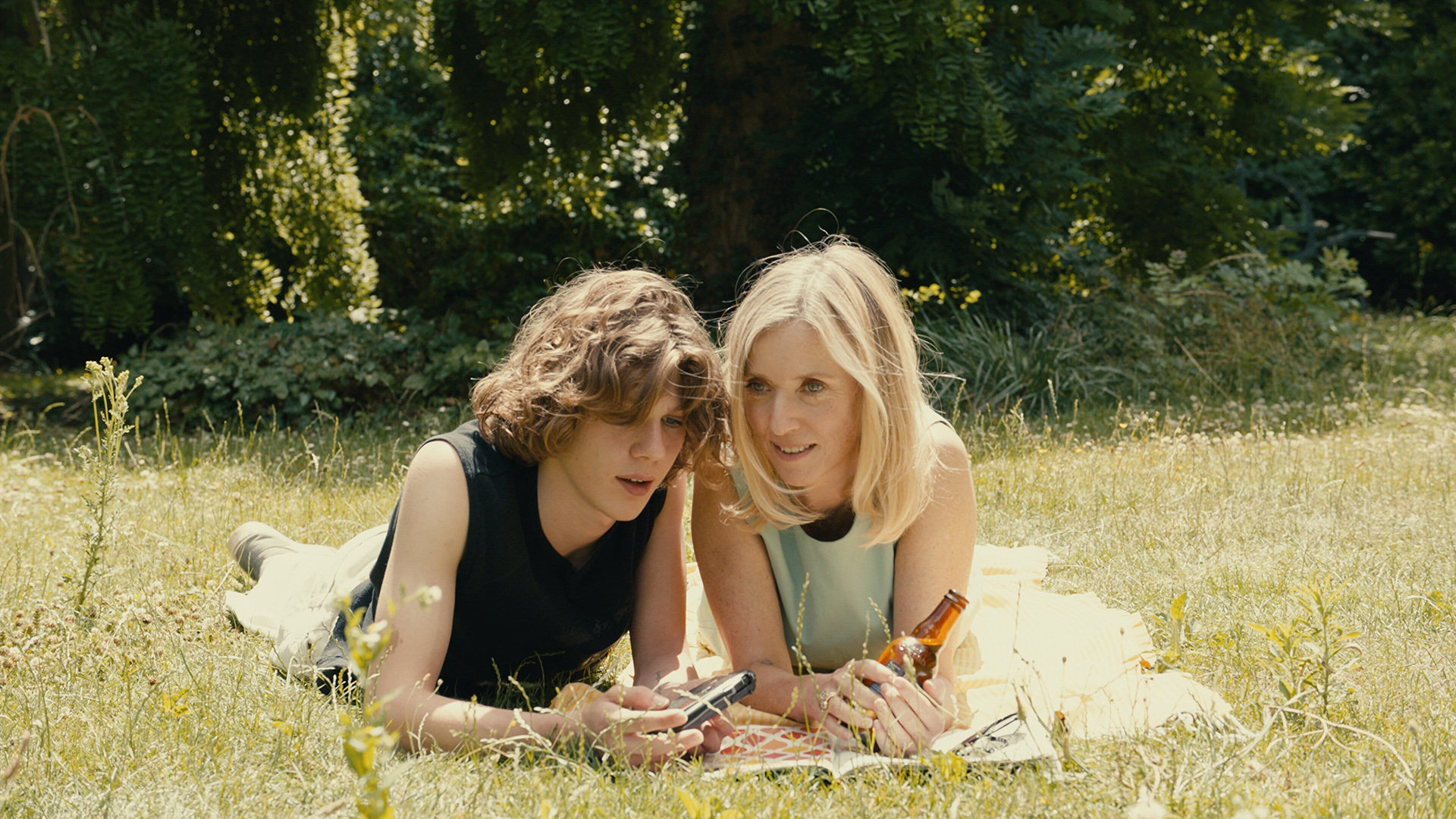 Anatomy of a Fall (Anatomie d'une chute) dir. Justine Triet (France)
The Boy and the Heron dir. Hayao Miyazaki (Japan)
I'm Just Here for the Riot dirs. Kathleen S. Jayme, Asia Youngman (Canada) | BC Feature
La Chimera dir. Alice Rohrwacher (Italy/France/Switzerland)
Last Summer (L'Été dernier) dir. Catherine Breillat (France)
Monster (Kaibutsu) dir. Hirokazu Kore-eda (Japan)
Mr. Dressup: The Magic of Make-Believe dir. Robert McCallum (Canada)
A Normal Family dir. Hur Jin-ho (South Korea)
The Old Oak dir. Ken Loach (UK) | North American Premiere
Priscilla dir. Sofia Coppola (USA/Italy) | Canadian Premiere
The Promised Land (Bastarden) dir. Nikolaj Arcel (Denmark/Germany/Sweden)
Seven Veils dir. Atom Egoyan (Canada)
Swan Song dir. Chelsea McMullan (Canada)
The Zone of Interest dir. Jonathan Glazer (USA/UK/Poland)
SHOWCASE: A selection of exceptional cinema
About Dry Grasses (Kuru Otlar Üstüne) dir. Nuri Bilge Ceylan (Turkey/France/Germany/Sweden)
Close to You dir. Dominic Savage (Canada/UK)
Creature dir. Asif Kapadia (UK) | Canadian Premiere
The Delinquents (Los Delincuentes) dir. Rodrigo Moreno (Argentina)
Do Not Expect Too Much From the End of the World (Nu aștepta prea mult de la sfârșitul lumii) dir. Radu Jude (Romania/Luxembourg/France/Croatia)
Evil Does Not Exist (Aku Wa Sonzai Shinai [悪は存在しない]) dir. Ryûsuke Hamaguchi (Japan)
Four Daughters (Les Filles d'Olfa) dir. Kaouther Ben Hania (Tunisia/France/Germany/Saudi Arabia)
Green Border (Zielona Granica) dir. Agnieszka Holland (Poland/Czech Republic/France/Belgium)
How to Have Sex dir. Molly Manning Walker (UK/Greece)
I Am Sirat dirs. Deepa Mehta, Sirat Taneja (Canada)
Il Boemo dir. Petr Václav (Czechia/Italy/Slovakia) | Canadian Premiere
Just the Two of Us (L'Amour et les Fôrets) dir. Valérie Donzelli (France) | Canadian Premiere
Kidnapped (Rapito) dir. Marco Bellocchio (Italy/France/Germany)
The Monk and the Gun dir. Pawo Choyning Dorji (Bhutan/France/USA/Taiwan)
The Royal Hotel dir. Kitty Green (Australia/UK)
The Teachers' Lounge (Lehrerzimmer) dir. İlker Çatak (Germany)
They Shot the Piano Player (Dispararon Al Pianista) dirs. Fernando Trueba, Javier Mariscal (Spain/France)
Tótem dir. Lila Avilés (Mexico/Denmark/France)
PANORAMA: Narratives from every corner of the globe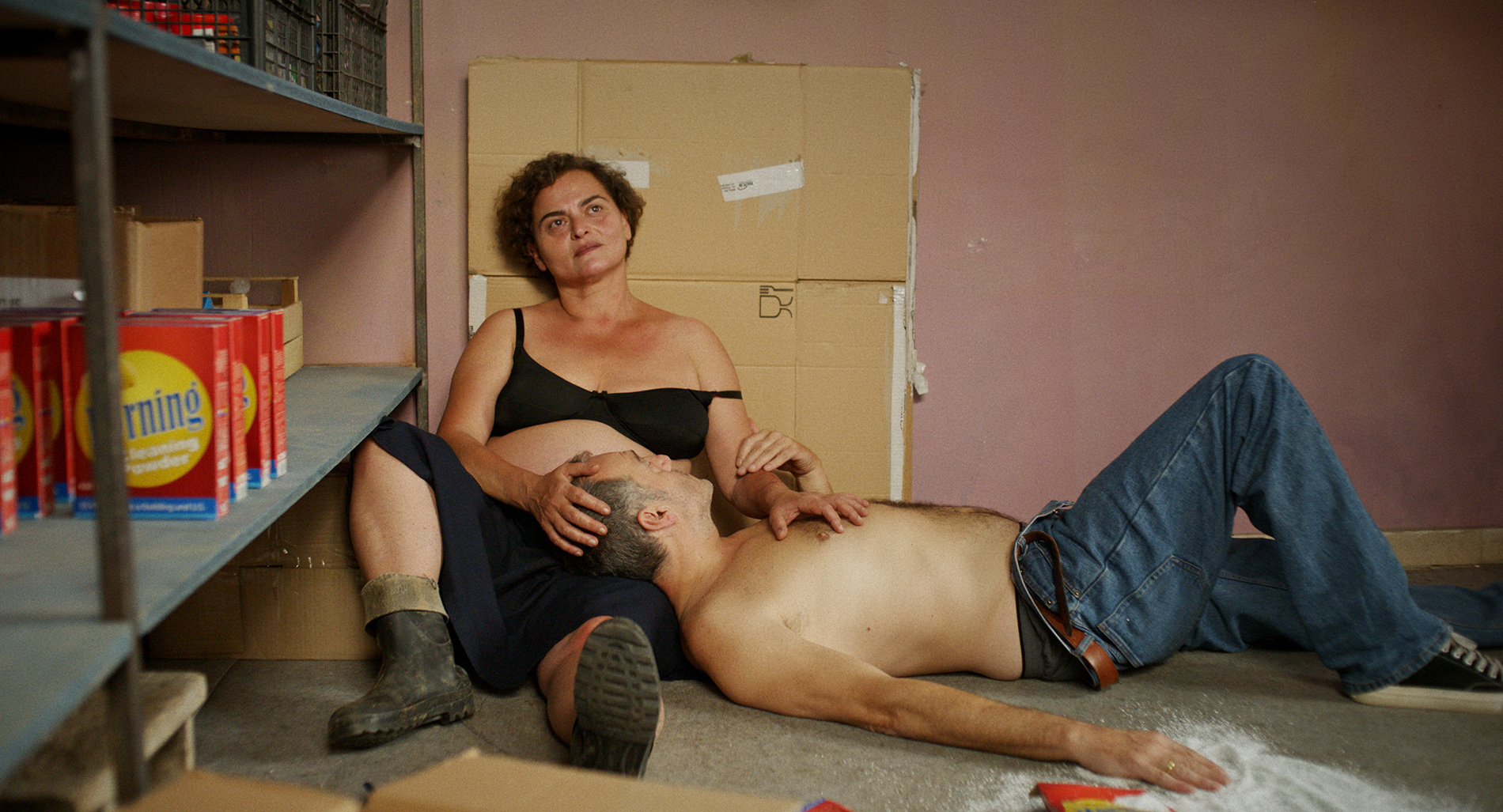 19B dir. Ahmad Abdalla (Egypt) | Canadian Premiere
All Ears (Bu Xu Ci Xing [不虚此行]) dir. Liu Jiayin (China) | International Premiere
Blackbird Blackbird Blackberry dir. Elena Naveriani (Georgia/Switzerland) | North American Premiere
The Braid dir. Laetitia Colombani (Italy/Canada/India) | World Premiere
Days of Happiness (Les jours heureux) dir. Chloé Robichaud (Canada)
The Feeling That the Time for Doing Something Has Passed dir. Joanna Arnow (USA)
Four Little Adults (Nelja Pienta Aikuista) dir. Selma Vilhunen (Finland/Sweden) | Canadian Premiere
Gamodi dir. Felix Kalmenson (Georgia/Canada) | World Premiere
Goodbye Julia ( وداعا جوليا ) dir. Mohamed Kordofani (Sudan)
Here dir. Bas Devos (Belgium)
Housekeeping for Beginners (Domakinstvo za Pocetnici [ДОМАЌИНСТВО ЗА ПОЧЕТНИЦИ]) dir. Goran Stolevski (Macedonia/Poland/Croatia/Serbia/Kosovo)
If Only I Could Hibernate dir. Zoljargal Purevdash (Mongolia/France/Switzerland/Qatar) North American Premiere
In Broad Daylight (白日之下) dir. Lawrence Kan (Hong Kong) | Canadian Premiere
Irena's Vow dir. Louise Archambault (Canada/Poland)
Let the River Flow dir. Ole Giaever (Norway/Sweden/Finland) | Canadian Premiere
Measures of Men (Der vermessene Mensch) dir. Lars Kraume (Germany) | International Premiere
The Oceans Are the Real Continents dir. Tommaso Santambrogio (Cuba/Italy)
One Day All This Will Be Yours (En dag kommer allt det här bli ditt) dir. Andreas Öhman (Sweden) | Canadian Premiere
Only the River Flows (Hébiān de Cuòwù [河边的错误]) dir. Wei Shujun (China) | North American Premiere
Puan dirs. Maria Alché, Benjamin Naishtat (Argentina/Italy/France/Germany/Brazil) | Canadian Premiere
Raging Grace dir. Paris Zarcilla (UK)
The Rapture (Le Ravissement) dir. Iris Kaltenbäck (France) | North American Premiere
Red Rooms (Les Chambres Rouges) dir. Pascal Plante (Canada)
Robot Dreams dir. Pablo Berger (Spain/France)
The Settlers (Los Colonos) dir. Felipe Galvez (Chile/Argentina/France/Denmark/UK)
Snow in Midsummer (Wǔ Yuè Xuě [五月雪]) dir. Keat Aun Chong (Malaysia/Taiwan/Singapore) | North American Premiere
Suddenly dir. Melisa Önel (Turkey) | North American Premiere
There's No Place Like Home (Den, der lever stille) dir. Puk Grasten (Denmark) | Canadian Premiere
Toll (Pedágio) dir. Carolina Markowicz (Brazil/Portugal)
A Tour Guide dir. Kwak Eun-mi (South Korea) | Canadian Premiere
Tsugaru Lacquer Girl (バカ塗りの娘) dir. Keiko Tsuruoka (Japan) | North American Premiere
Undercurrent (アンダーカレント) dir. Rikiya Imaizumi (Japan) | International Premiere
Wild Swans (Gorai Phakhri) dir. Rajni Basumatary (India)
VANGUARD: Rising international talents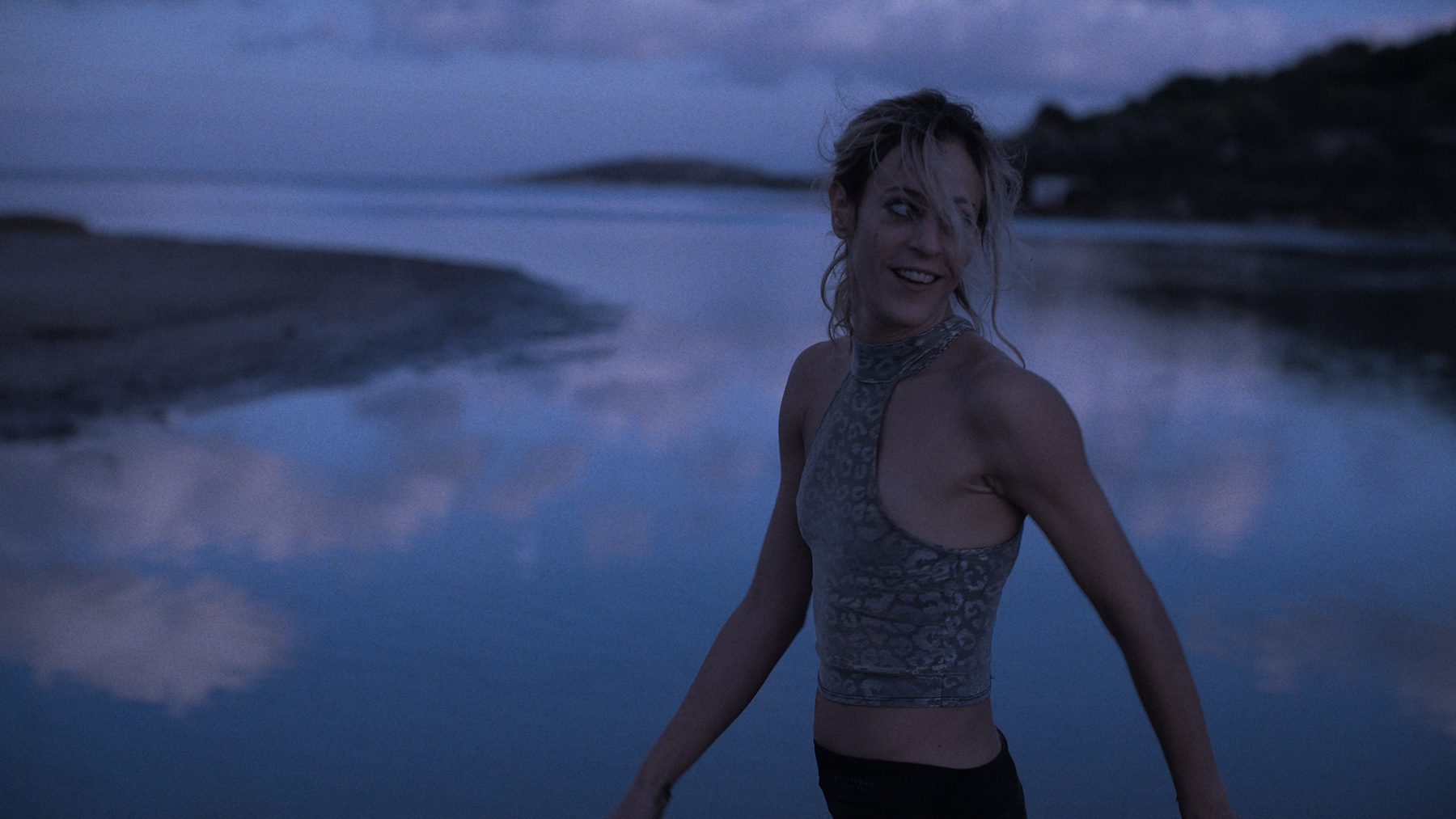 Animal dir. Sofia Exarchou (Greece/Austria/Romania/Cyprus/Bulgaria) | North American Premiere
Bitten (La Morsure) dir. Romain de Saint-Blanquat (France) | North American
The Face of the Jellyfish (El Rostro de la Medusa) dir. Melisa Liebenthal (Argentina) | Canadian Premiere
Let Me Go (Laissez-moi) dir. Maxime Rappaz (Switzerland/France/Belgium) | North American Premiere
Octopus Skin (La Piel Pulpo) dir. Ana Cristina Barragán (Ecuador) | Canadian Premiere
On the Go dirs. María Gisèle Royo, Julia de Castro (Spain) | North American Premiere
The Sea and Its Waves (La Mer et ses Vagues) dirs. Liana Kassir, Renaud Pachot (Lebanon/France) | North American Premiere
Tomorrow Is a Long Time (Míng tian bi zuo tian chang jiu [明天比昨天长久]) dir. Jow Zhi Wei
(Singapore/Taiwan/France/Portugal) | North American Premiere
NORTHERN LIGHTS: The next wave of Canadian and Indigenous storytellers
Aitamaako'tamisskapi Natosi: Before the Sun dir. Banchi Hanuse (Canada)
Fitting In dir. Molly McGlynn (Canada)
Float dir. Sherren Lee (Canada) | BC Feature | World Premiere
Hey Viktor! dir. Cody Lightning (Canada)
I Don't Know Who You Are dir. M. H. Murray (Canada)
I Used to Be Funny dir. Ally Pankiw (Canada)
In Flames (Blazh) dir. Zarrar Kahn (Canada/Pakistan)
Les Filles du Roi dir. Corey Payette (Canada) | BC Feature | Canadian Premiere
Richelieu dir. Pier-Philippe Chevigny (Canada/France/Guatemala)
Seagrass dir. Meredith Hama-Brown (Canada) | BC Feature
Someone Lives Here dir. Zachary Russell (Canada)
Union Street dir. Jamila Pomeroy (Canada) | BC Feature | World Premiere
When Adam Changes (Adam change lentement) dir. Joël Vaudreuil (Canada)
Wild Goat Surf dir. Caitlyn Sponheimer (Canada) | BC Feature | World Premiere
*NEW* LEADING LIGHTS: A celebrated Canadian filmmaker curates a selection of international films that influenced their artistic journey
VIFF welcomes Anthony Shim as the inaugural Leading Lights curator. Shim began his career as an actor, theatre director, and producer. In 2019, he wrote, directed, and produced his first feature film, Daughter. His second film, Riceboy Sleeps, had its world premiere at the 2022 Toronto International Film Festival, where it won the Platform Prize.
A Woman Under the Influence dir. John Cassavetes (USA)
Dust in the Wind (戀戀風塵) dir. Hou Hsiao-hsien (Taiwan)
Joint Security Area (공동경비구역 JSA) dir. Park Chan-wook (South Korea)
Peppermint Candy (박하사탕) dir. Lee Chang-dong (South Korea/Japan)
*NEW* FOCUS: WOMEN, LIFE AND FREEDOM:
A guest programmer embarks on a thematic exploration using cinema as their guide. VIFF welcomes Fay Nass as this year's inaugural guest programmer. Nass is a community-engaged director, writer, dramaturg, innovator, producer, and educator. They are the Artistic Director of the frank theatre company and the founder/Artistic Director of Aphotic Theatre.
Joonam dir. Sierra Urich (USA)
Seven Winters in Tehran (Sieben Winter in Teheran) dir. Steffi Niederzoll (Germany/France)
Numb dir. Amir Toodehroosta (Iran)
Terrestrial Verses (Ayeh Haye Zamini) dir. Ayeh Haye Samini (Iran)
Valley of Exile dir. Anna Fahr (Canada/Syria/Lebanon)
INSIGHTS: Documentaries that change the way we see the world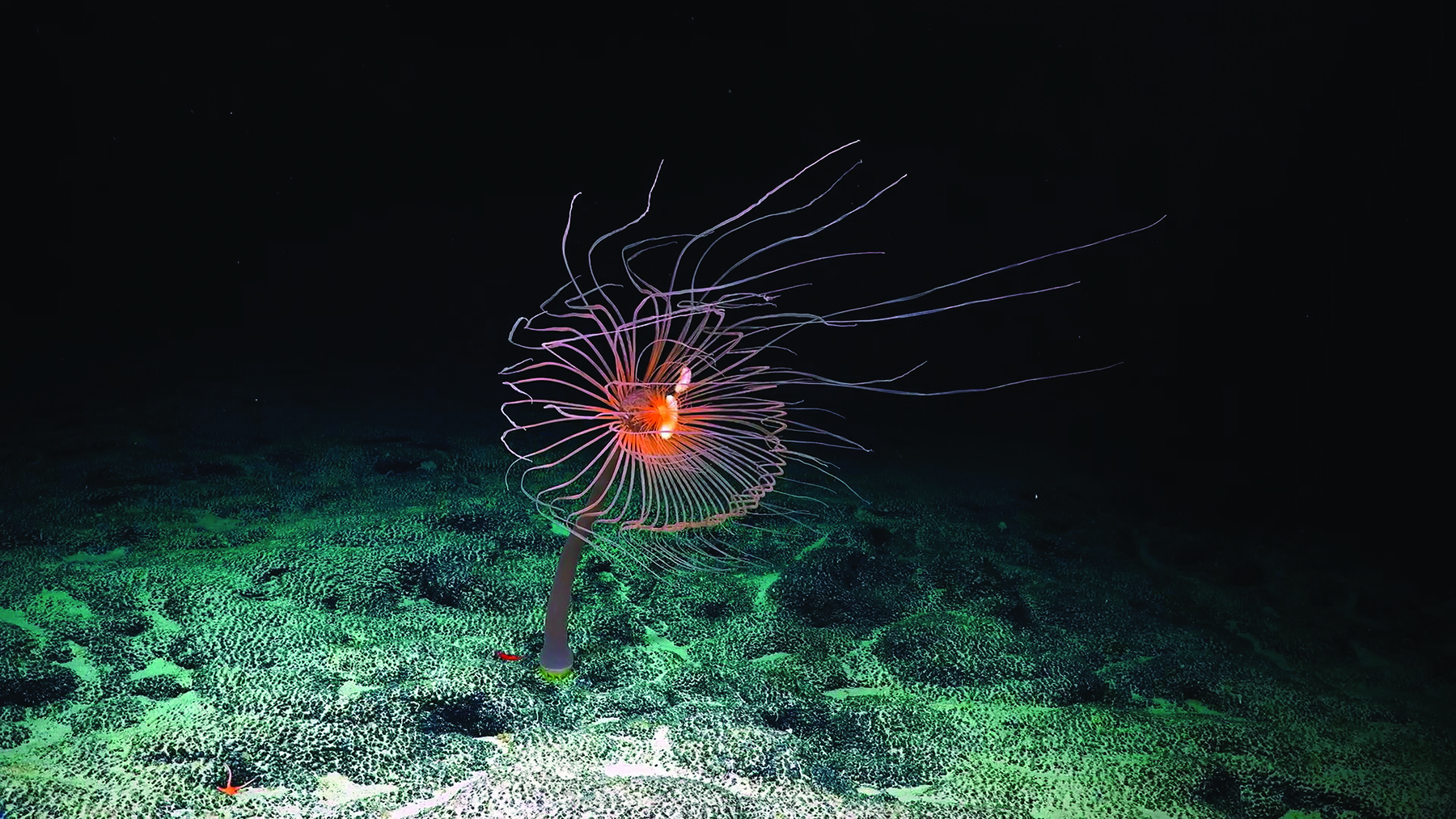 Common Ground dirs. Josh & Rebecca Tickell (USA) | Canadian Premiere
Deep Rising dir. Matthieu Rytz (USA)
The Invention of the Other (A invenção do Outro) dir. Bruno Jorge (Brazil) | North American Premiere
Lynx Man (Ilveskuiskaaja) dir. Juha Suonpää (Finland/Estonia)
The Mission dirs. Jesse Moss, Amanda McBaine (USA/India) | Canadian Premiere
On the Adamant dir. Nicolas Philibert (France)
Mareya Shot, Keetah Goal: Make the Shot dir. Baljit Sangra, Nilesh Patel (Canada) | BC Feature
Physician, Heal Thyself dir. Asher Penn (Canada) | BC Feature | World Premiere
WaaPaKe dir. Jules Arita Koostachin (Canada) | BC Feature | World Premiere
Winter Chants (Dung Mei Loi [冬未來]) dir. Tsang Tsui Shan (Hong Kong) | North American Premiere
SPECTRUM: Innovative nonfiction filmmaking
Asog dir. Seán Devlin (Canada/Philippines) | BC Feature | Canadian Premiere
Between Revolutions (Între revoluții) dir. Vlad Petri (Romania/Croatia/Iran) | North American Premiere
Hello Dankness dir. Soda Jerk (Australia)
Kim's Video dirs. David Redmon, Ashley Sabin (USA/UK/France)
Lonely Oaks (Vergiss Meyn Nicht) dirs. Fabiana Fragale, Kilian Kuhlendahl, Jens Mühlhoff (Germany) | North American Premiere
Mighty Afrin: In the Time of Floods dir. Angelos Rallis (Greece/France/Germany) | North American Premiere
The Mother of All Lies (Kadib Abyad) dir. Asmae El Moudir (Morocco/Qatar/Saudi Arabia/Egypt)
Orlando, My Political Biography (Orlando, ma biographie politique) dir. Paul B. Preciado (France)
Smoke Sauna Sisterhood dir. Anna Hints (Estonia/France/Iceland)
The Tuba Thieves dir. Alison O'Daniel (USA)
PORTRAITS: A kaleidoscope of ground-breaking artists, great performances, and cultural icons.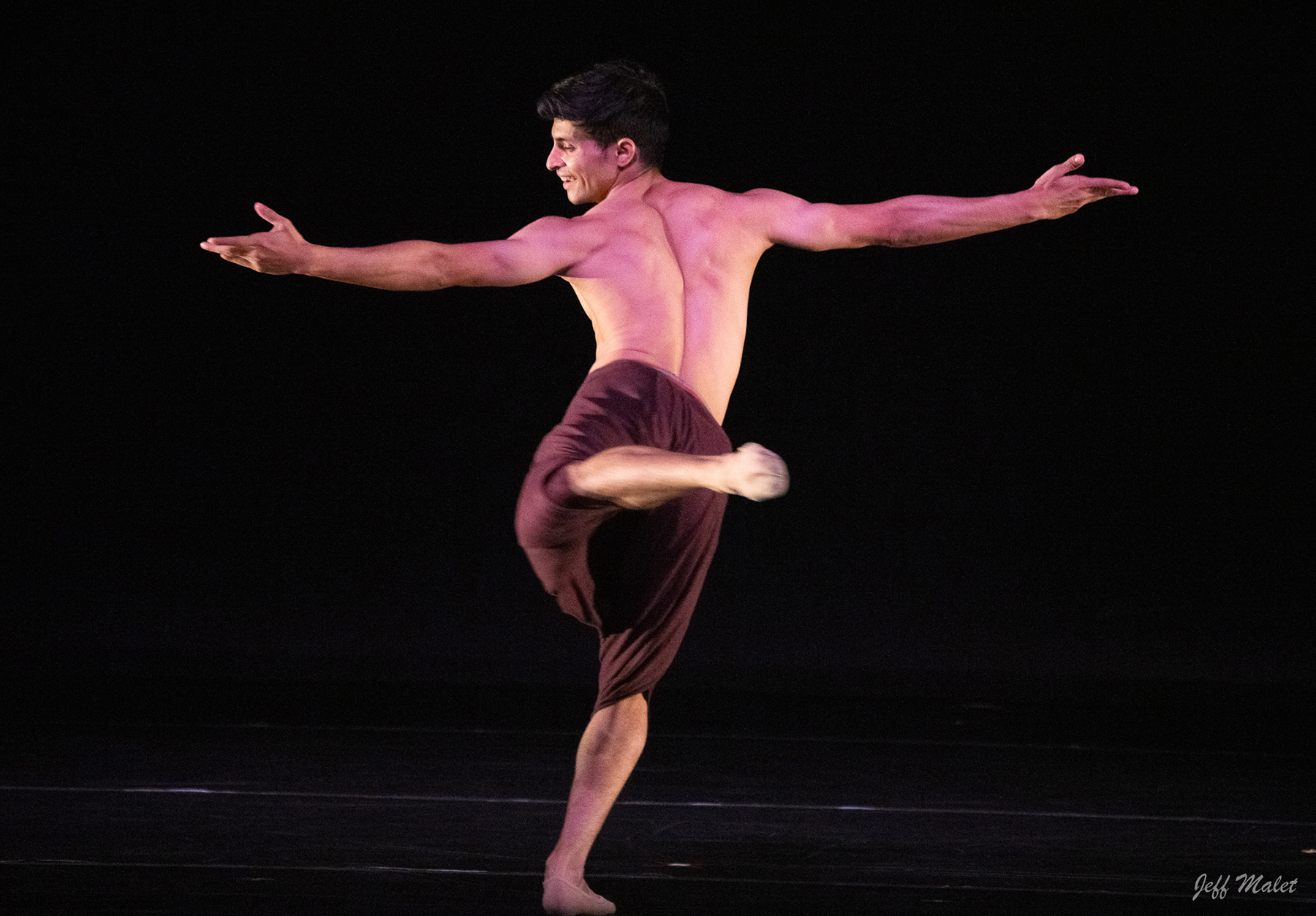 Anselm (Das rauschen der zeit) dir. Wim Wenders (Germany) | North American Premiere
Apolonia, Apolonia dir. Lea Glob (Denmark/Poland) | Canadian Premiere
Caiti Blues dir. Justine Harbonnier (Canada/France)
Call Me Dancer dirs. Leslie Shampaine, Pip Gilmour (USA/India)
A Cooler Climate dirs. James Ivory, Giles Gardner (UK/France) | Canadian Premiere
Invisible Beauty dirs. Bethann Hardison, Frédéric Tcheng (USA)
It's Only Life After All dir. Alexandria Bombach (USA)
PIANOFORTE dir. Jakub Piątek (Poland) | Canadian Premiere
Robert Irwin: A Desert of Pure Feeling dir. Jennifer Lane (USA) | Canadian Premiere
Sculpting the Giant dirs. Banu Wirandoko, Rheza Arden Wiguna (Indonesia) | World Premiere
ALTERED STATES: Where the wild ones come out to play
The Animal Kingdom (Le règne animal) dir. Thomas Cailley (France) | North American Premiere
Animalia dir. Sofia Alaoui (Morocco/France/Qatar)
Chronicles of a Wandering Saint (Crónicas de una Santa Errante) dir. Tomas Gomez Bustillo (Argentina/USA) | International Premiere
Humanist Vampire Seeking Consenting Suicidal Person (Vampire humaniste cherche suicidaire consentant) dir. Ariane Louis-Seize (Canada)
My Animal dir. Jacqueline Castel (Canada)
Restore Point dir. Robert Hloz (USA/Czech Republic)
The Sacrifice Game dir. Jenn Wexler (USA)
Tiger Stripes dir. Amanda Nell Eu (Malaysia, Taiwan, France, Germany)
The Wait (La Espera) dir. F. Javier Gutierrez (Spain) | Canadian Premiere
White Plastic Sky (Műanyag égbolt) dirs. Tibor Bánóczki, Sarolta Szabó (Hungary/Slovakia)
On the short side
VIFF SHORT FORUM: Short-form storytellers from Canada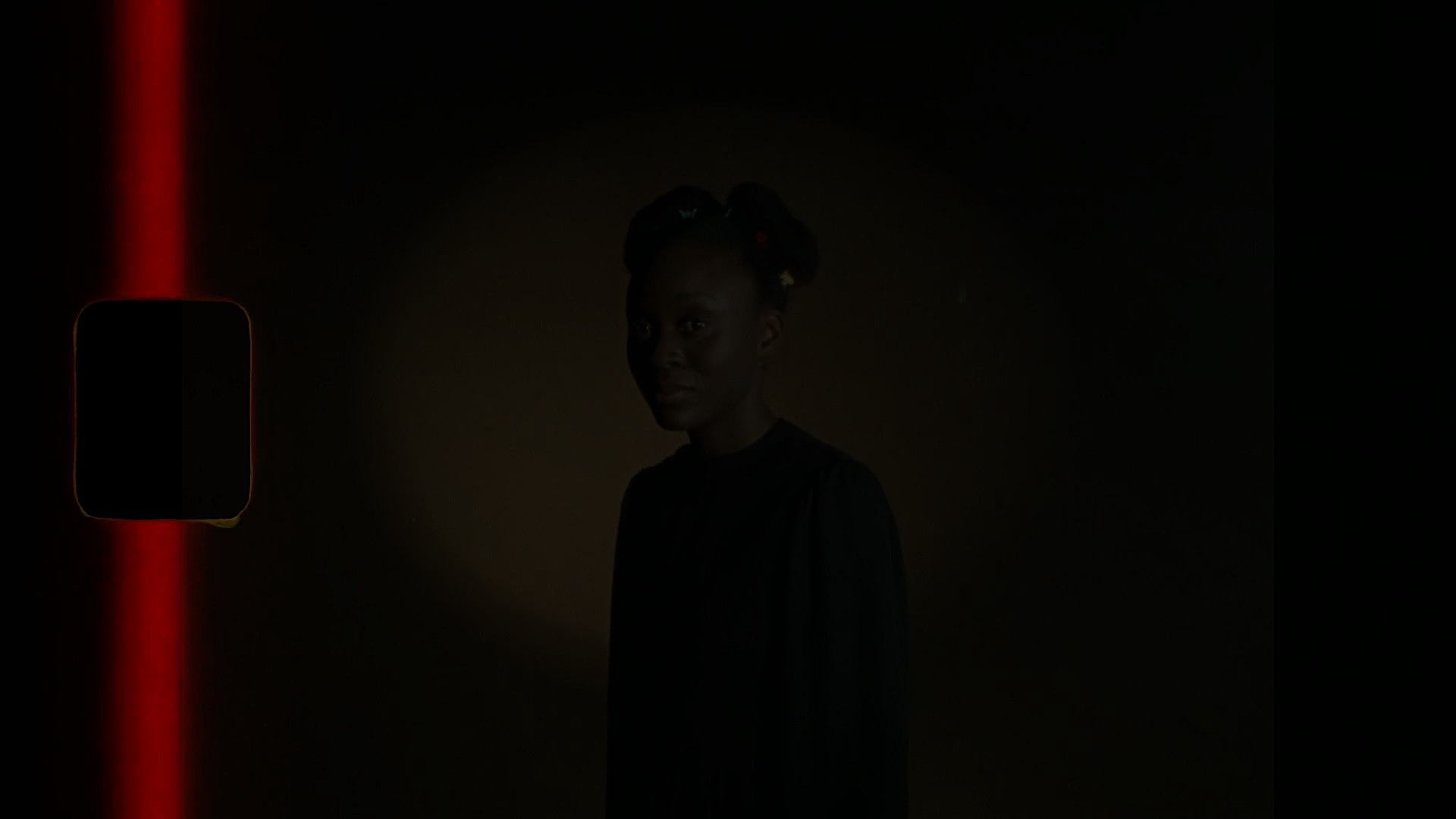 All the Days of May (Tous les jours de Mai) dir. Miryam Charles (Canada)
Ancestral Threads dir. Sean Stiller (Canada) | BC Feature
Autre Chose (Something Else) dir. Étienne Lacelle (Canada) | World Premiere
Baigal Nuur – Lake Baikal dir. Alisi Telengut (Canada/Germany)
Between You and Me dir. Cameron Kletke (Canada) | BC Feature | Canadian Premiere
Black Box Investigations dir. Paige Smith (Canada) | BC Feature | World Premiere
Cassandra dir. Bea Santos (Canada) | World Premiere
Cloud Striker dir. A.W. Hopkins (Canada) | BC Feature | World Premiere
The Company We Keep dir. Wojtek Jakubiec (Canada) | World Premiere
Conviction dir. Bruce Thomas Miller (Canada)
Cristo Negro dirs. Paul Stavropoulos, Brendan Mills (Canada/Panama) | Canadian Premiere
Death Mask dir. John Greyson (Canada) | World Premiere
Defining Human dir. Daniel Code (Canada/Kenya) | BC Feature | North American Premiere
Dickinsonia dir. Charline Dally (Canada/France) | Canadian Premiere
Donna dir. Keenan MacWilliam (Canada/USA) | International Premiere
Dream Tricks: Over a Six Stair dir. Adam Seward (Canada) | World Premiere
Element dir. Will Niava (Canada/Côte d'Ivoire)
Four Mile Creek dir. Ryan McKenna (Canada) | World Premiere
Gentle Hum of Spring (Un paradis pour les abeilles) dir. Simon Garez (Canada)
The Great Kind Mystery dir. Ella Morton (Canada)
Hair or No Hair dir. Janessa St. Pierre (Canada) | BC Feature | Canadian Premiere
Her Name Is Like a Sigh (Tên Nàng Như Một Tiếng Thở Dài) dir. Solara Thanh-Binh Dang (Canada) | BC Feature
Katshinau (Les mains sales) dirs. Julien G. Marcotte, Jani Bellefleur-Kaltush (Canada) | World Premiere
Les Lavandières dir. Laura Kamugisha (Canada) | Canadian Premiere
Making Babies (Faire un enfant) dir. Éric K. Boulianne (Canada)
Master of the House dir. Dylan Maranda (Canada) | BC Feature | World Premiere
Modern Goose dir. Karsten Wall (Canada)
Mothers and Monsters dir. Edith Jorisch (Canada)
My Tomato Heart (Mon coeur de tomate) dir. Benoît Le Rouzès Ménard (Canada) | World Premiere
Nigiqtuq (The South Wind) (Nigiqtuq ᓂᒋᖅᑐᖅ) dir. Lindsay McIntyre (Canada)
Our Grandmother the Inlet dirs. Jaime Leigh Gianopoulos, Kayah George (Canada) | BC Feature | World Premiere
Outside Center dir. Eli Jean Tahchi (Canada/Germany) | Canadian Premiere
Portrait of the Con Artist as a Young Man dir. Ryan Leedu (Canada) | Canadian Premiere
Redlights dir. Eva Thomas (Canada)
Return to Ombabika dirs. Ma-Nee Chacaby, Zoe Gordon, Shayne Ehman (Canada)
Silkworm ( کرم ابریشم ) dir. Amir Honarmand (Canada/Iran) | BC Feature | North American Premiere
Sisters dir. Marisa Hoicka (Canada) | Canadian Premiere
Soleil de Nuit dirs. Fernando Lopez Escriva, Maria Camila Arias (Canada)
Sun, Moon and Four Peaks dir. Kevin Jin Kwan Kim (Canada) | BC Feature | World Premiere
Take Care dir. Tony Massil (Canada) | BC Feature | World Premiere
Unspeakable Heap dir. Kara Ditte Hansen (Canada/USA/Denmark) | International Premiere
Yun dir. Yuezhang Qin (Canada) | BC Feature | World Premiere
INTERNATIONAL SHORTS: Immersive international shorts
Family Adventures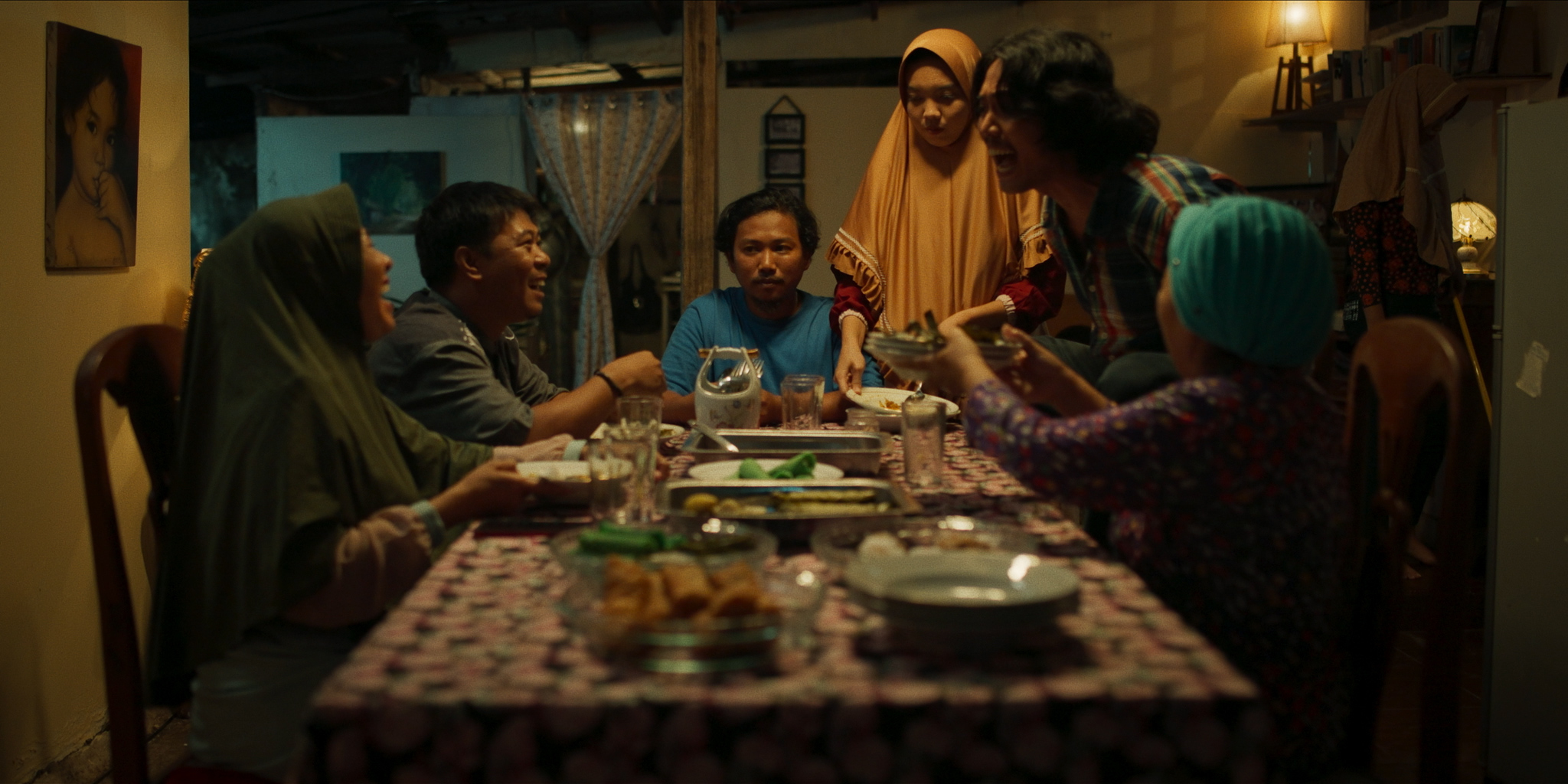 Basri and Salma in a Never-Ending Comedy (Basri & Salma dalam Komedi yang Terus Berputar) dir. Khozy Rizal (Indonesia) | Canadian Premiere
The Family Circus dir. Andrew Fitzgerald (USA) | International Premiere
In Too Deep dir. Chris Overton (UK) | North American Premiere
Just the Two of Us (L'Amour et les Fôrets) dir. Clara Lemaire Anspach (France) | Canadian Premiere
Lovebugs dir. Teddy Alvarez-Nissen (USA)
Southern Afternoon (南方午后) dir. Tian Lan (China) | Canadian Premiere
Where the Time Goes dir. Justin Tyler Close (USA/Canada) | World Premiere
Not Your Everyday Drama
Confessions dir. Stephanie Kaznocha (USA)
Cuarto de Hora dir. Nemo Arancibia (Chile/France) | Canadian Premiere
Fairplay dir. Zoel Aeschbacher (Switzerland/France) | Canadian Premiere
Jeong-Dong dir. Choi Woo Gene (South Korea) | International Premiere
Just a Rehearsal (Solo un Ensayo) dir. Hugo Sanz (Spain)
A Lien dirs. Sam Cutler-Kreutz, David Cutler-Kreutz (USA) | Canadian Premiere
Nothing Comes Easy
Cut dir. Samuel Lucas Allen (Australia) | World Premiere
Far From the Tree (Daleko od stromu) dir. Emma Marková (Czechia) | World Premiere
Mira dir. Eva Louise Hall (USA) | Canadian Premiere
Night Shift (Turno Nocturno) dir. Santiago Lago (Argentina) | International Premiere
Spasm dir. Sahra Asadollahi (Iran) | North American Premiere
Conflicts of the Heart
Almost Fall (Presque l'Automne) dir. Margot Pouppeville (France) | Canadian Premiere
Beyond the Sea dir. Hippolyte Leibovici (Belgium) | North American Premiere
Headdress dir. Taietsarón:sere 'Tai' Leclaire (USA) | Canadian Premiere
An Ordinary Day (가장 보통의 하루) dir. Gim Ju-yeon (South Korea)
Youssou & Malek (Youssou et Malek) dir. Simon Frenay (France)
Relational Baggage
Big Day dir. Chung Chieh Chiang (Taiwan) | North American Premiere
Hedgehog (Ïжачок) dir. D. Mitry (USA) | Canadian Premiere
Hide Your Crazy dir. Austin Kase (USA)
Nowhere dir. Garin Hovannisian (Armenia/USA) | Canadian Premiere
Pisko the Crab Child Is in Love (蟹から生まれたピスコの恋) dir. Makoto Nagahisa (Japan) | North American Premiere
Snif & Snüf dir. Michael J Ruocco (USA)
Sushi dir. Iván Morales (Spain) | Canadian Premiere
MODES: Form-bending international short work
MODES 1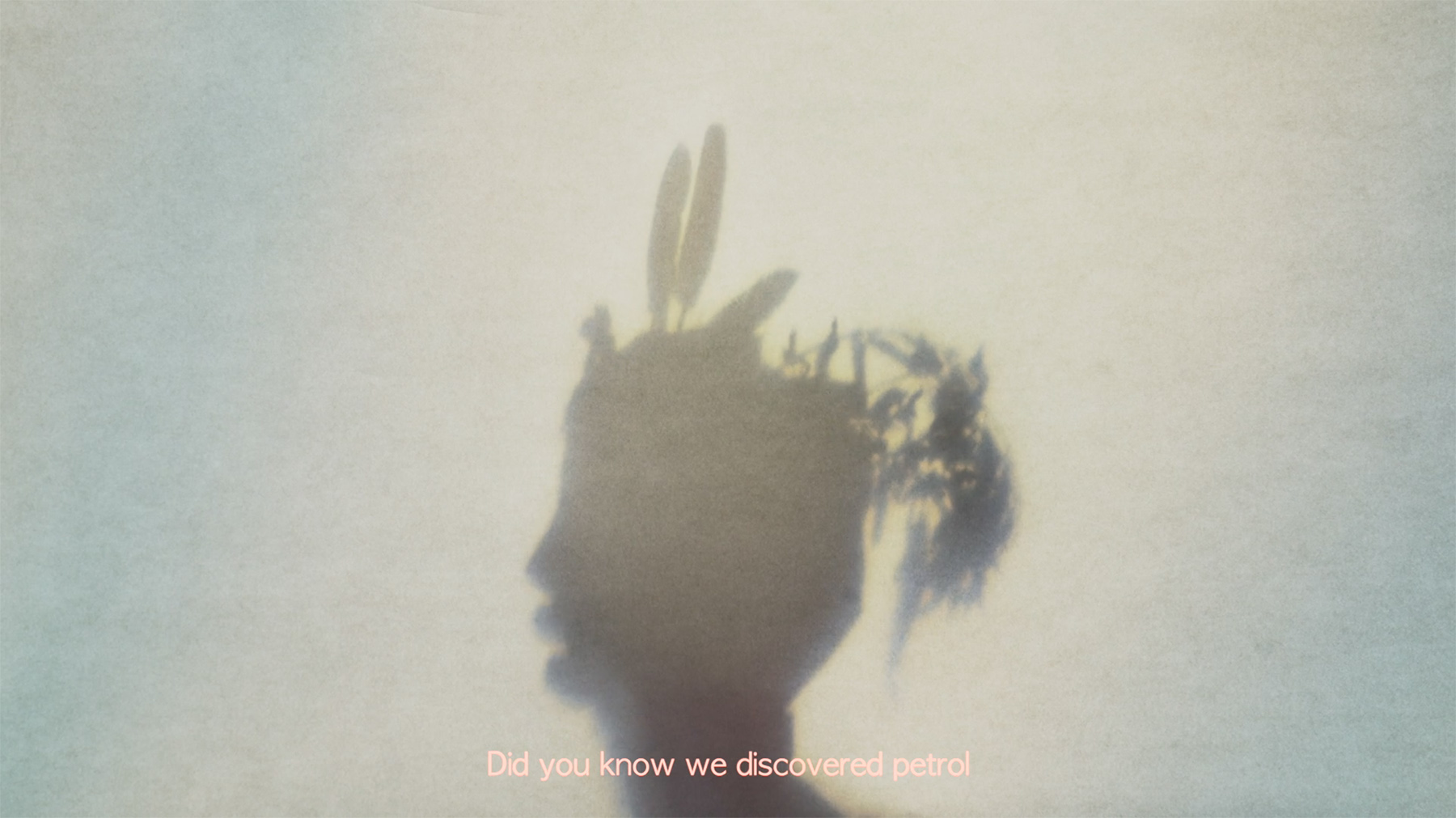 Let's Talk dir. Simon Liu (Hong Kong)
Mother Land (Terra Mater) dir. Kantarama Gahigiri (Rwanda/Switzerland) | North American Premiere
Shadow Does dir. Laure Prouvost (Belgium/France/Austria) | International Premiere
Slow Shift dir. Shambhavi Kaul (India/USA) | North American Premiere
Square the Circle dir. Hanna Hovitie (Finland) | North American Premiere
This Is Not Here dir. Charlotte Mungomery (Australia) | International Premiere
MODES 2
Aqueronte dir. Manuel Muñoz Rivas (Spain) | Canadian Premiere
A Bird Called Memory (Pássaro Memória) dir. Leonardo Martinelli (Brazil/UK)
Loving In Between dir. Jyoti Mistry (South Africa/Austria) | North American Premiere
Mast-del dir. Maryam Tafakory (Iran/UK)
Short film playing before a feature film:
The Birthday Party (Il compleanno di Enrico) dir. Francesco Sossai (Germany) | North American Premiere
Some interesting facts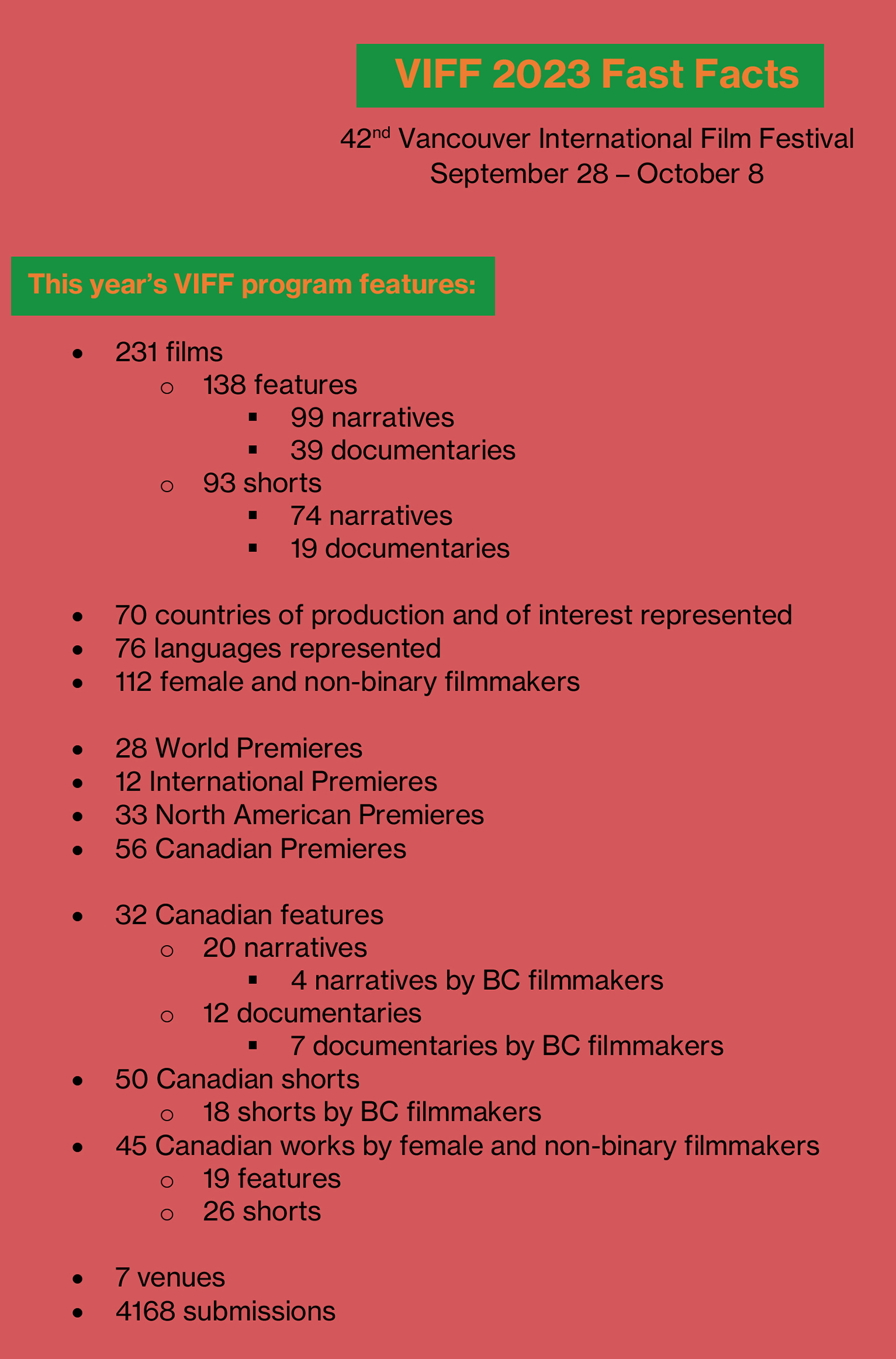 Trailer