The numbers are in! Our partner Just Watch has given us the stats for August, and we're happy to share them with you.
Let's see what's changed in the last 31 days…
Movies
It seems that streaming fans still haven't had enough of game adaptations or superhero movies. These two categories strongly dominate the top 10 once again, with Super Mario Bros leading the way. A truly remarkable film, by the way.
The top 10 looks like this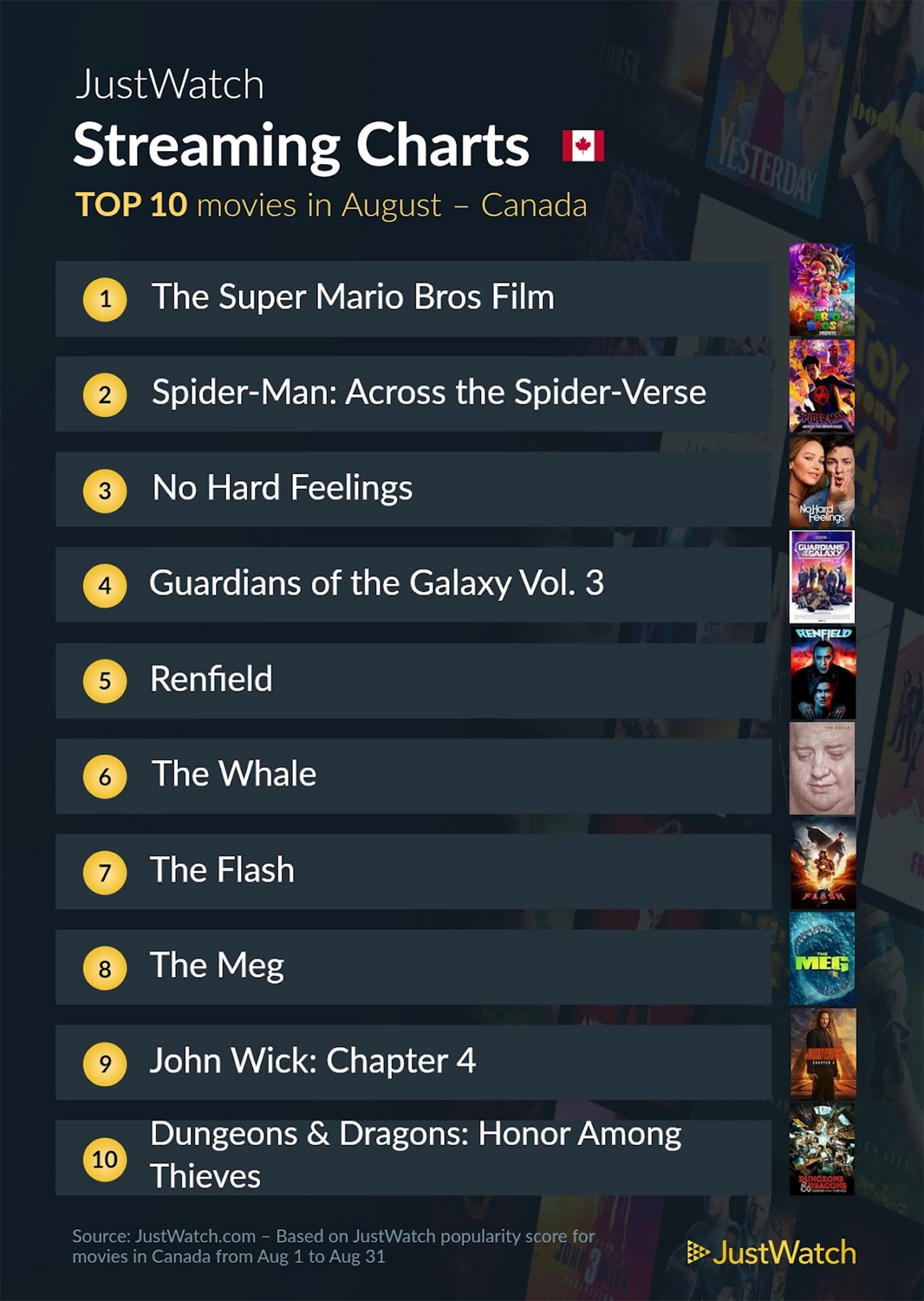 Series
There's been a little more movement in the series ranking, with two new titles at the top. The Bear has moved from first to third place, while Alone has disappeared completely. Also new are Only murders in the building and Foundation.
Here's the top 10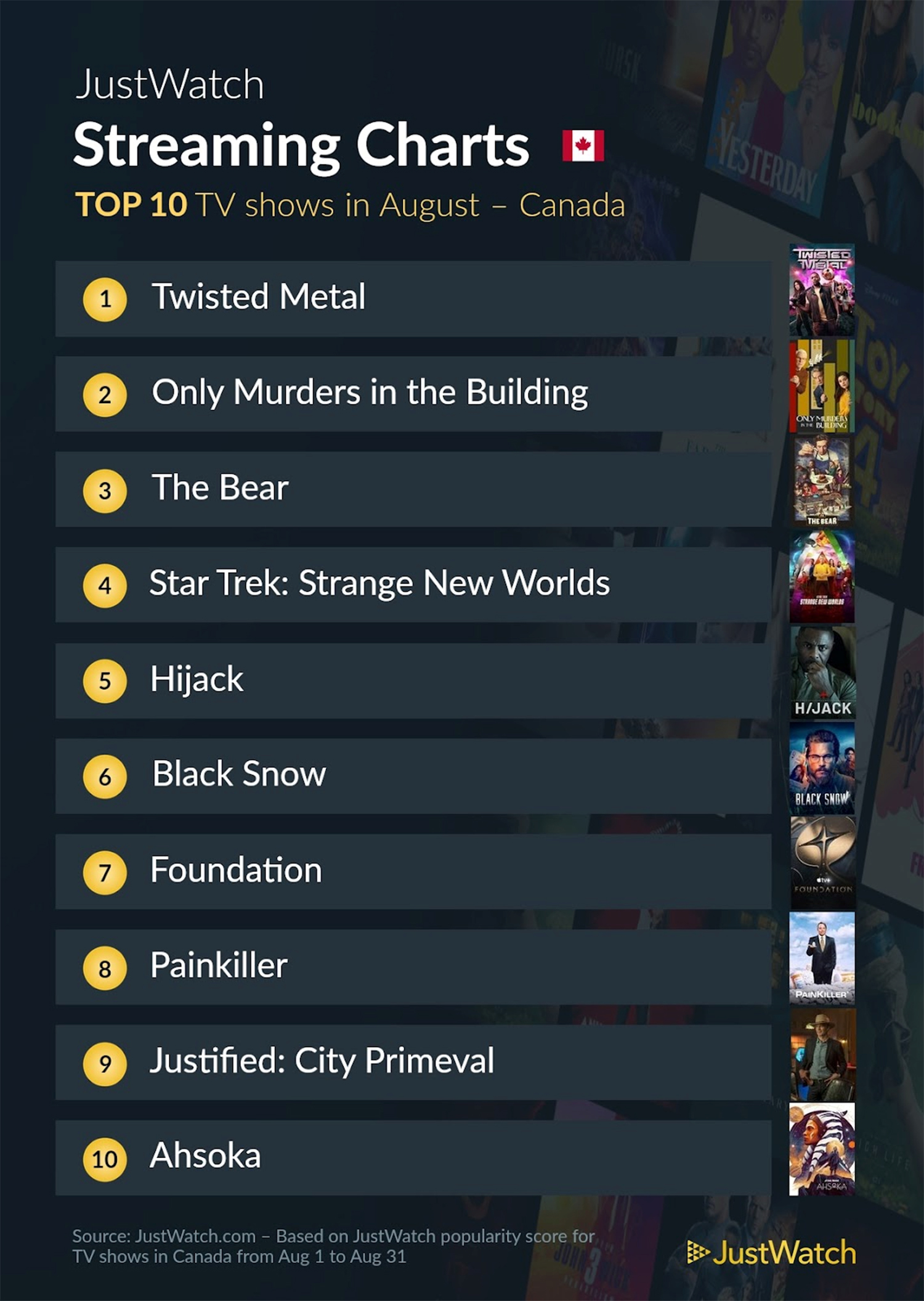 What would be your top 3?