It's time to reveal the most popular movies and series in streaming this past July.
Movies
Video game adaptations remain at the top of the top 10, for a 2nd month. Will you be surprised to learn that superhero movies once again sneak into the top 10?
Here's what July looks like.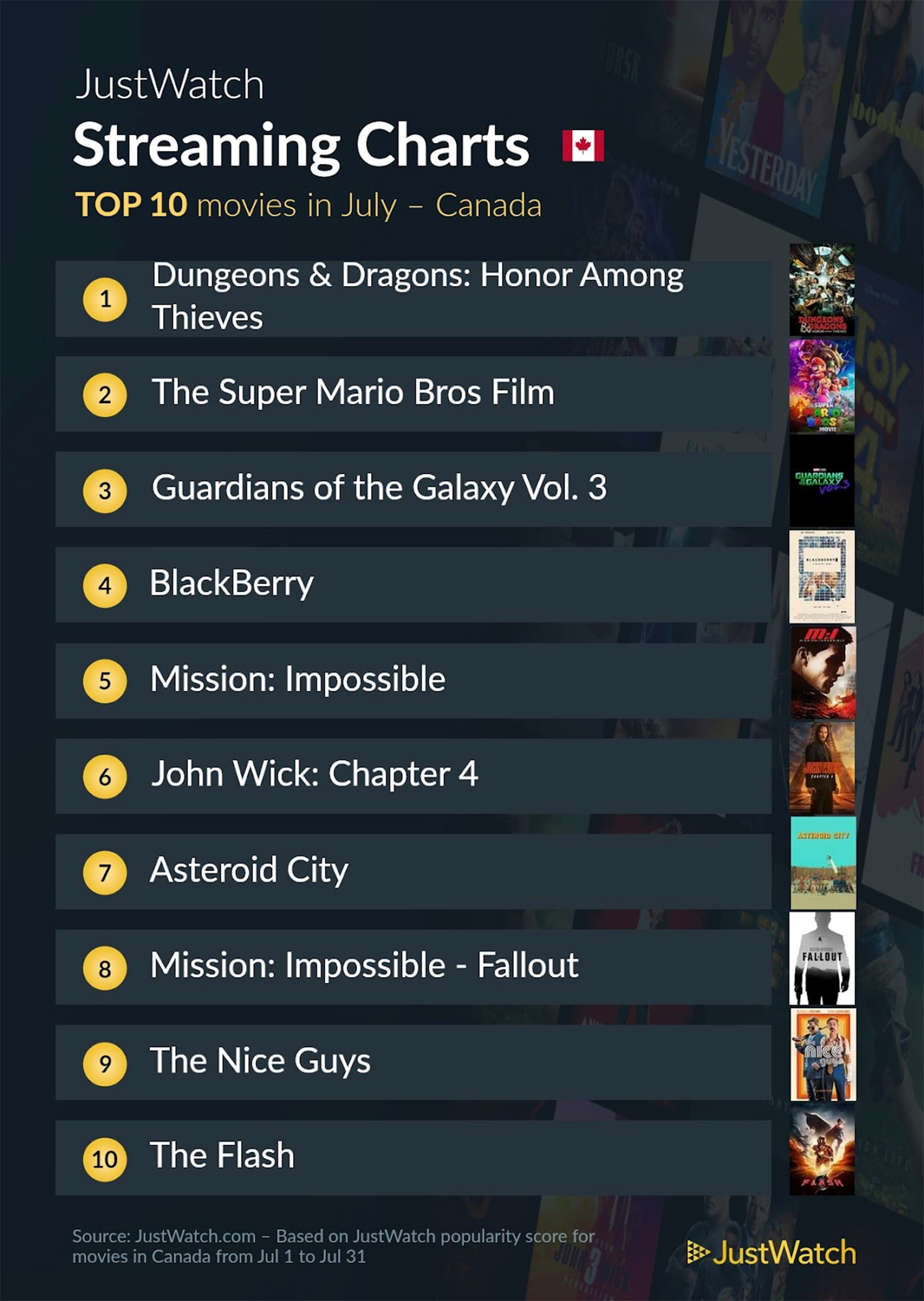 Series
As far as series are concerned, a number of titles are holding up well, as there were few exciting new releases in July. Once again, The bear tops the top 10.
Here's the full infographic.