Summer is entering its final stretch (in terms of platform releases). In anticipation of September's big titles, Amazon Studios is offering 2 new movies and 5 series.
Let's check them out!
Movies
Divina Señal (Pedro Pablo "Pitipol" Ybarra) – Mexico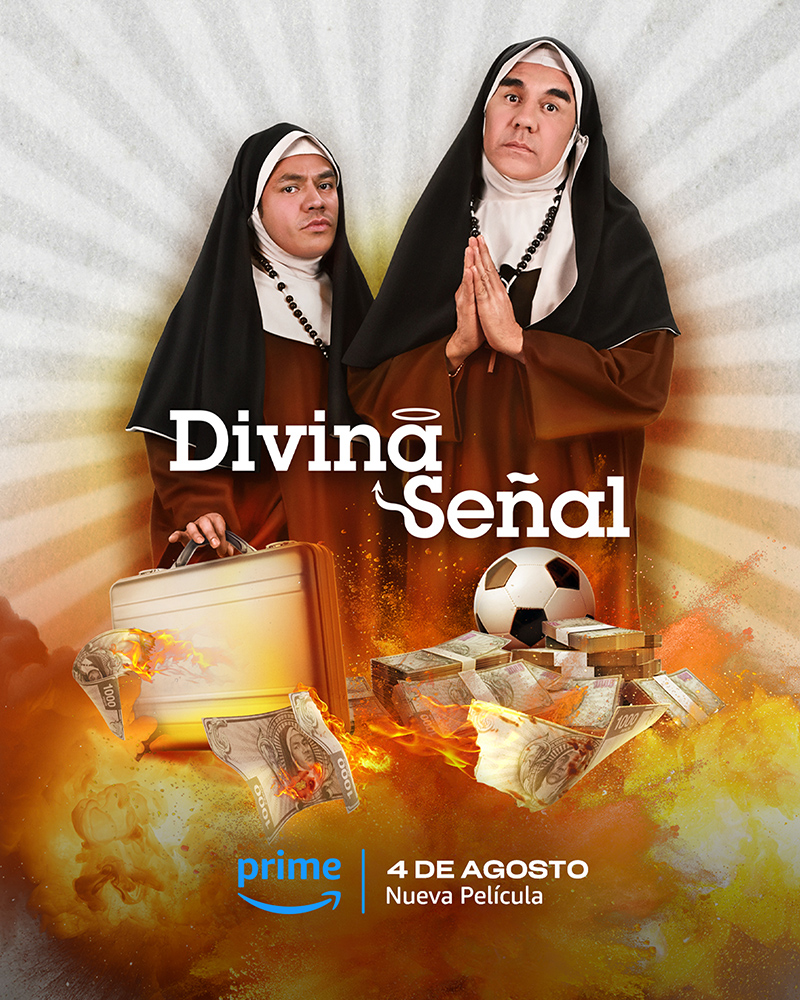 Checo and Chuma decide to use their criminal skills to do good and help people. Along the way, they learn that friendship and love are more than just clichés.
Available from August 4, 2023
Red, White & Royal Blue (Matthew López) – USA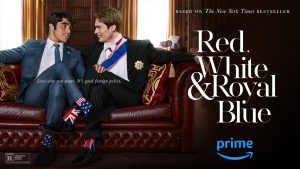 Alex Claremont-Diaz (Taylor Zakhar Perez), the son of the first woman President of the United States (Uma Thurman), and Britain's Prince Henry (Nicholas Galitzine) have a lot in common: stunning good looks, undeniable charisma, international popularity…and a total disdain for each other. Separated by an ocean, their long-running feud hasn't really been an issue, until a disastrous—and very public—altercation at a royal event becomes tabloid fodder driving a potential wedge in U.S./British relations at the worst possible time. Going into damage control mode, their powerful families and respective handlers force the two rivals into a staged "truce." But as Alex and Henry's icy relationship unexpectedly begins to thaw into a tentative friendship, the friction that existed between them sparks something deeper than they ever expected. Based on Casey McQuiston's critically acclaimed New York Times bestseller, Red, White & Royal Blue marks the feature film writing and directing debut of Tony Award-winning playwright Matthew López (The Inheritance).
Available from August 11, 2023
Series
The Lost Flowers of Alice Hart (season 1) – Australia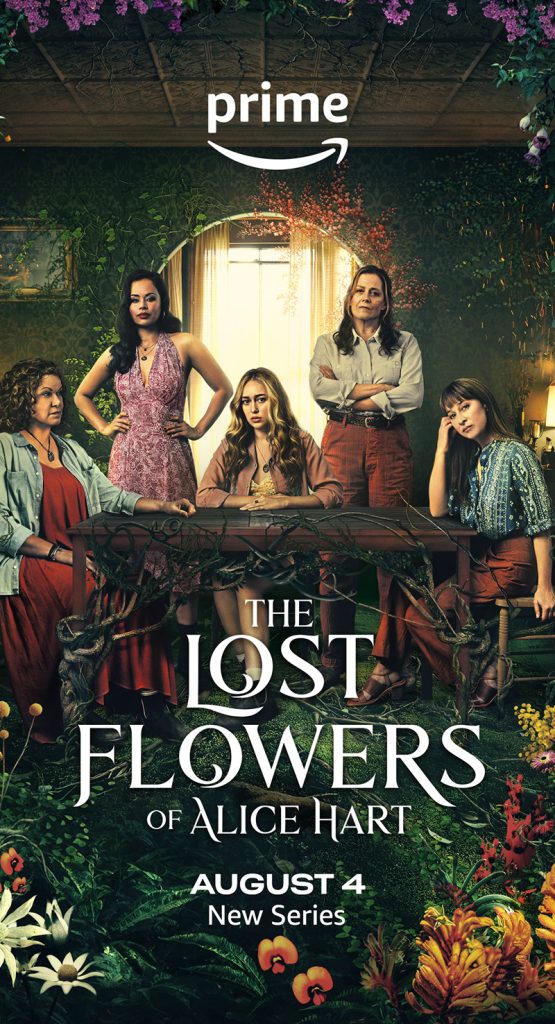 The Lost Flowers of Alice Hart tells the emotionally compelling story of Alice Hart. When Alice, aged 9, tragically loses her parents in a mysterious fire, she is taken to live with her grandmother June at Thornfield flower farm, where she learns that there are secrets within secrets about her and her family's past.
Set against Australia's breath-taking, natural landscape, and with native wildflowers and plants providing a way to express the inexpressible, this enthralling family drama spans decades. Alice's journey as she grows from her complicated past builds to an emotional climax when she finds herself fighting for her life against a man she loves.
Available from August 4, 2023
LOL: Last One Laughing Colombia – Colombia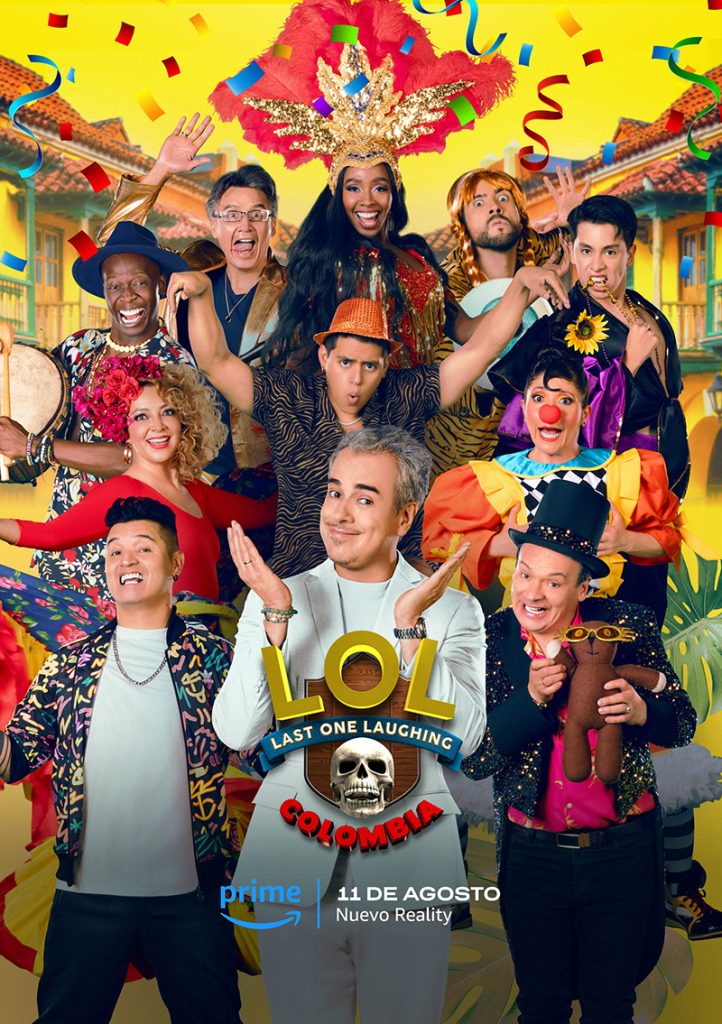 Breaking news!…The party is over!
In the middle of a laughter party, a 'chiva' has given birth to the first 10 comedy freaks that will live LOL Colombia experiment. The kings of social media and the veterans of humor have arrived to LOL's house with a lot of flavor, they are ready to face each other with their best characters, routines and strategies. Censorship and limits don't exist, but there is only one rule…they can´t laugh. For 6 hours, Jorge Enrique Abello will guide the comedians through this labyrinth of laughter and will show no mercy in giving a yellow or red card if they fall into his trap. Who will be the last to stay inside LOL's house without laughing?
Available from August 11, 2023
Cangaço Novo – Brazil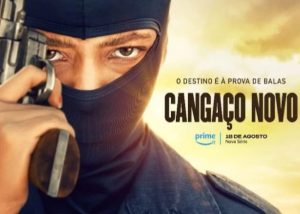 The series tells the story of Ubaldo, an unhappy bank clerk who lives in the urban area of São Paulo with no memory of his childhood. He discovers that he has an inheritance and two sisters in the outback of Ceará: Dilvânia leads a group that worships her famous deceased father; and Dinorah is the only woman in a gang of bank robbers. Ubaldo arrives in town, becomes revered for his strong resemblance to his father, and is called upon to fulfill his destiny as the new mythical "cangaceiro" and supreme leader of the gang. Ubaldo will have to face bandits, murderers, the corrupt local police and literally blow up small towns as he embarks on his journey, desperately trying to keep his moral values in check.
Available from August 18, 2023
Harlan Coben's Shelter – USA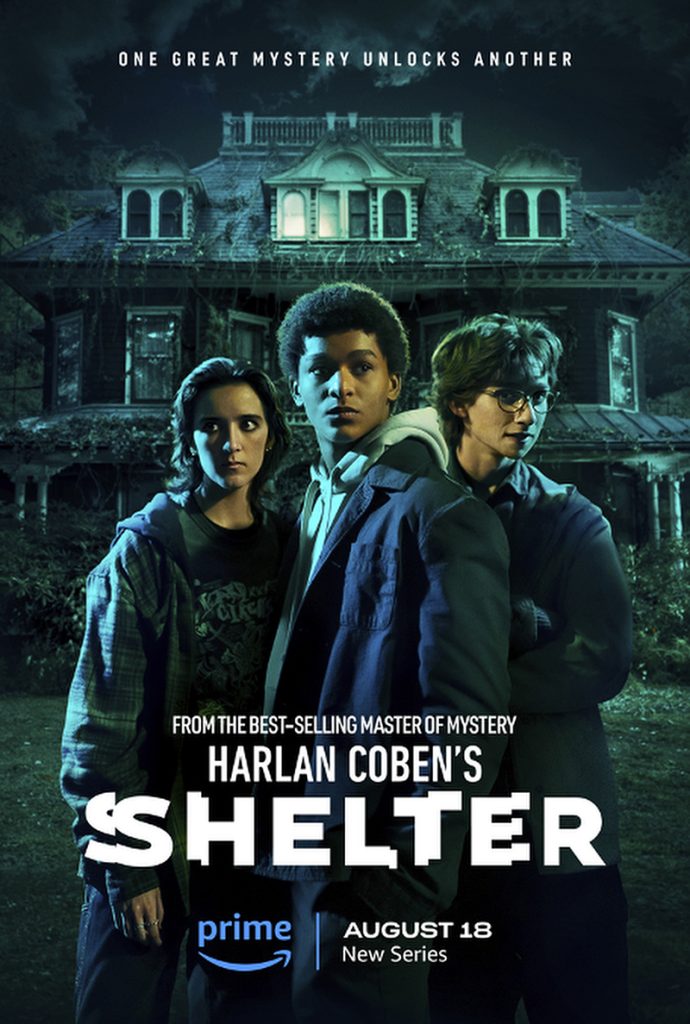 Harlan Coben's Shelter follows the story of Mickey Bolitar after the sudden death of his father leads him to start a new life in Kasselton, New Jersey. Mickey quickly finds himself tangled in the mysterious disappearance of a new student at his school, Ashley Kent, which leads to uncovering unimaginable secrets within their quiet suburban community. With the help of his friends, the inventive Spoon, and secretive Ema, Mickey pulls back the sleepy facade of Kasselton to reveal a dark underground that may hold the answers to decades of disappearances, deaths, and legends – and perhaps even Mickey's own complex family history.
Available from August 18, 2023
Mala Fortuna – Mexico
Mala Fortuna tells the story of Victoria (Macarena Achaga) and Julio (Jorge López), who have not seen each other since their parents were at the center of a financial scandal that wiped out the fortunes of some of Latin America's most powerful families more than a decade ago. Both have had a hard time financially, surviving social exile and barely making ends meet. Gifted with privileged genetics and educated in the best of ways, they will come to the same conclusion: the only way out of this mess is to change their identities and seek a better future. The problem is that both have chosen to go after the same prey: the Urquiza family. However, neither expected that fate would bring them together again, but this time as Julio pretending to be "Michi Montefusco" and Victoria as "Marie Claire Lebrun."
Available from August 18, 2023