Now that we've had a little perspective on Netflix's decisions regarding the launch of the ad-supported version and the new password-sharing rules, we know a little more about what these decisions have done to Netflix's place in the streaming landscape.
We have three infographics that Just Watch has prepared for us to illustrate the changing market shares of the different platforms.
But before taking a closer look at Netflix, let's start by looking at how the various platforms have evolved since the start of 2023.
SVOD market share in Q2 2023
Streaming giant Netflix wins, again, the Canadian market, with a 3% gap over its closest competitor, Prime Video. Meanwhile, Apple TV+ failed to overtake Paramount+ with only a 2% margin. Disney Plus remains a strong third.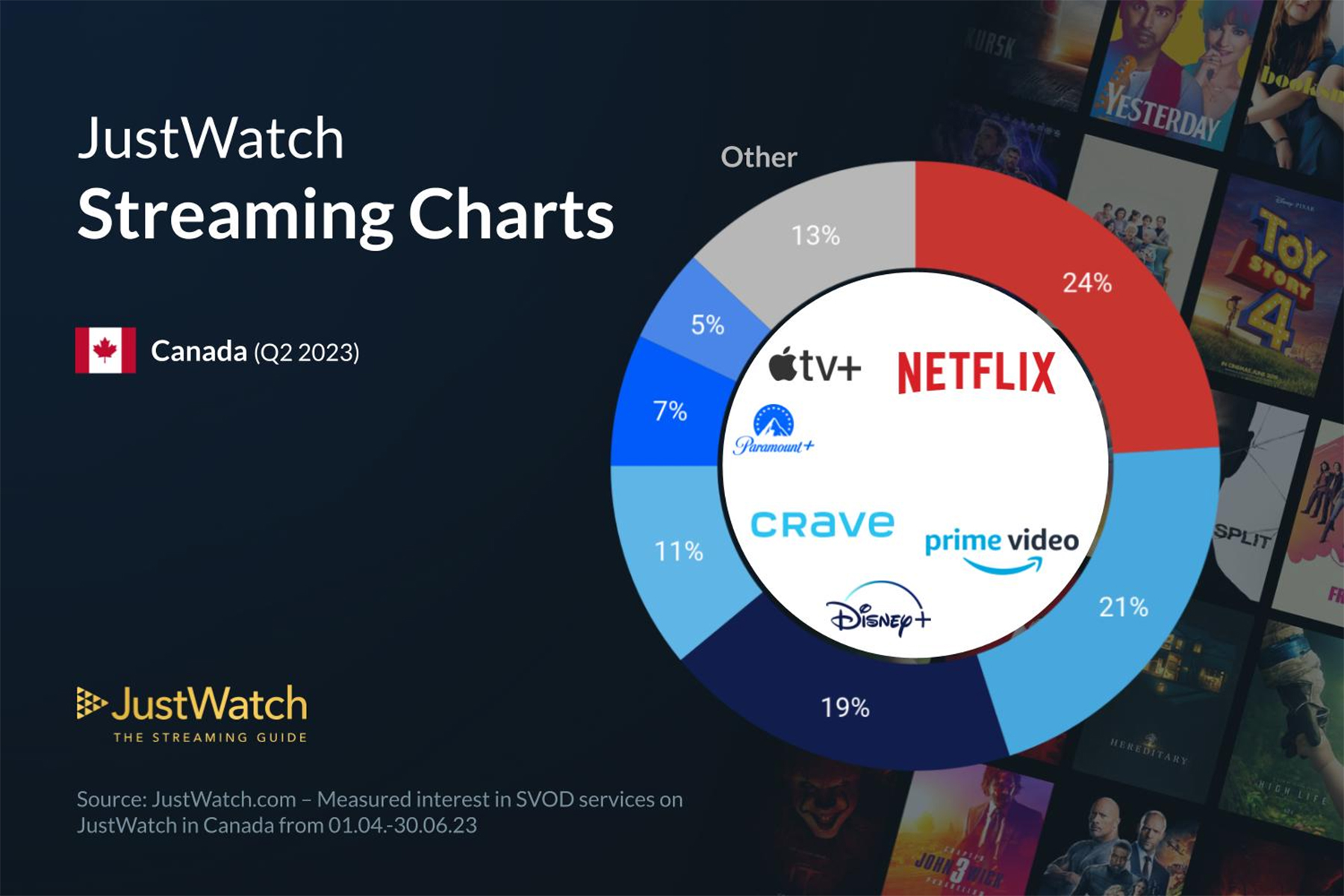 Market share trend for 2023
Paramount+, the mid-level streaming player, recorded growth, as did Disney+, both of which have gained 1% market share since March. Crave, the local player, stagnates and retains its 4th position for the second time, despite a very slight decline.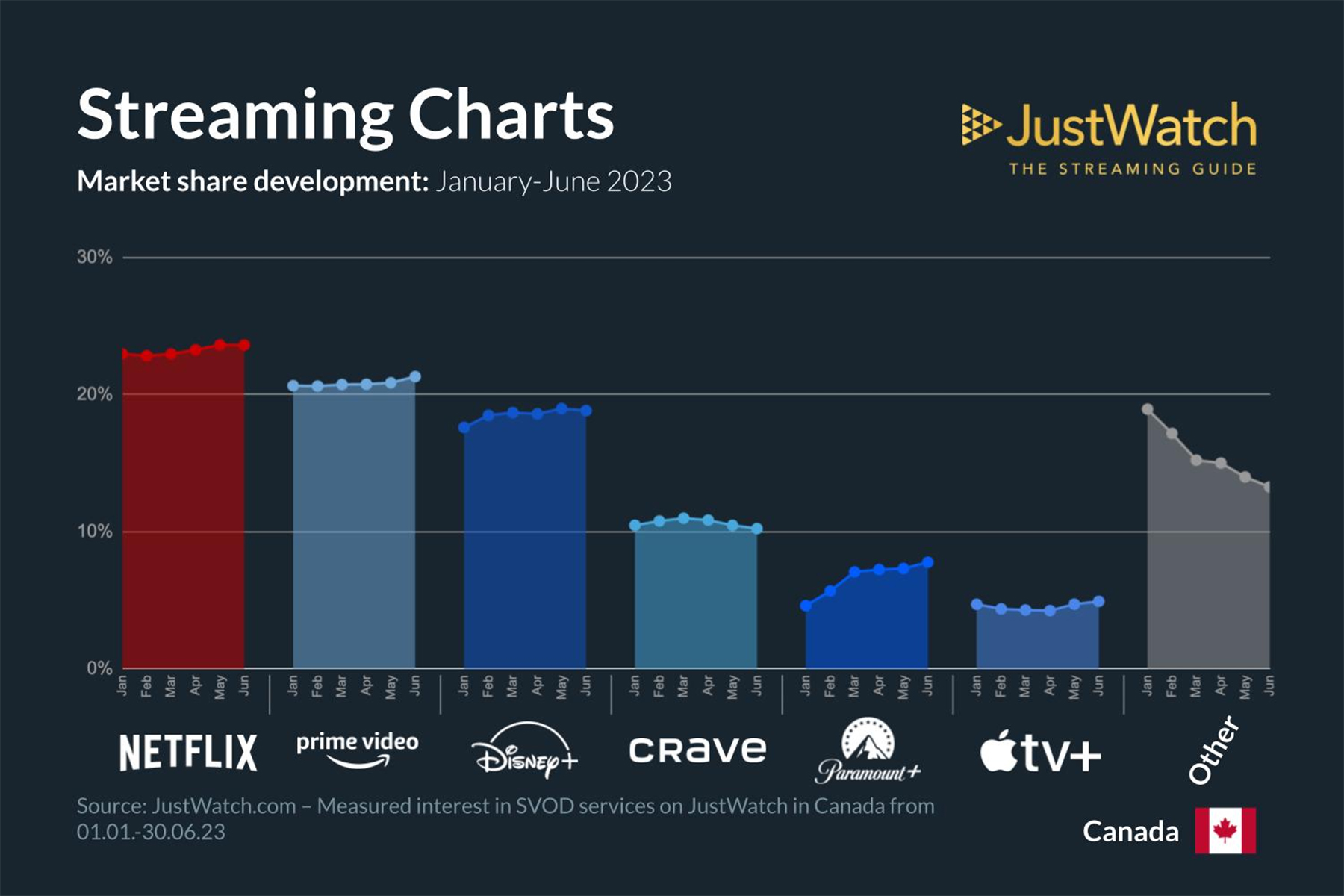 Netflix and the effect of its decisions over 2 years
Global streaming giant Netflix has found a way to recapture its former glory after losing 3% market share in 2022. The launch of a "Basic with Ads" version has sparked renewed interest, but the flagship measure has been the introduction of a crackdown on password sharing, which has gained almost 6 million subscribers in the last three months.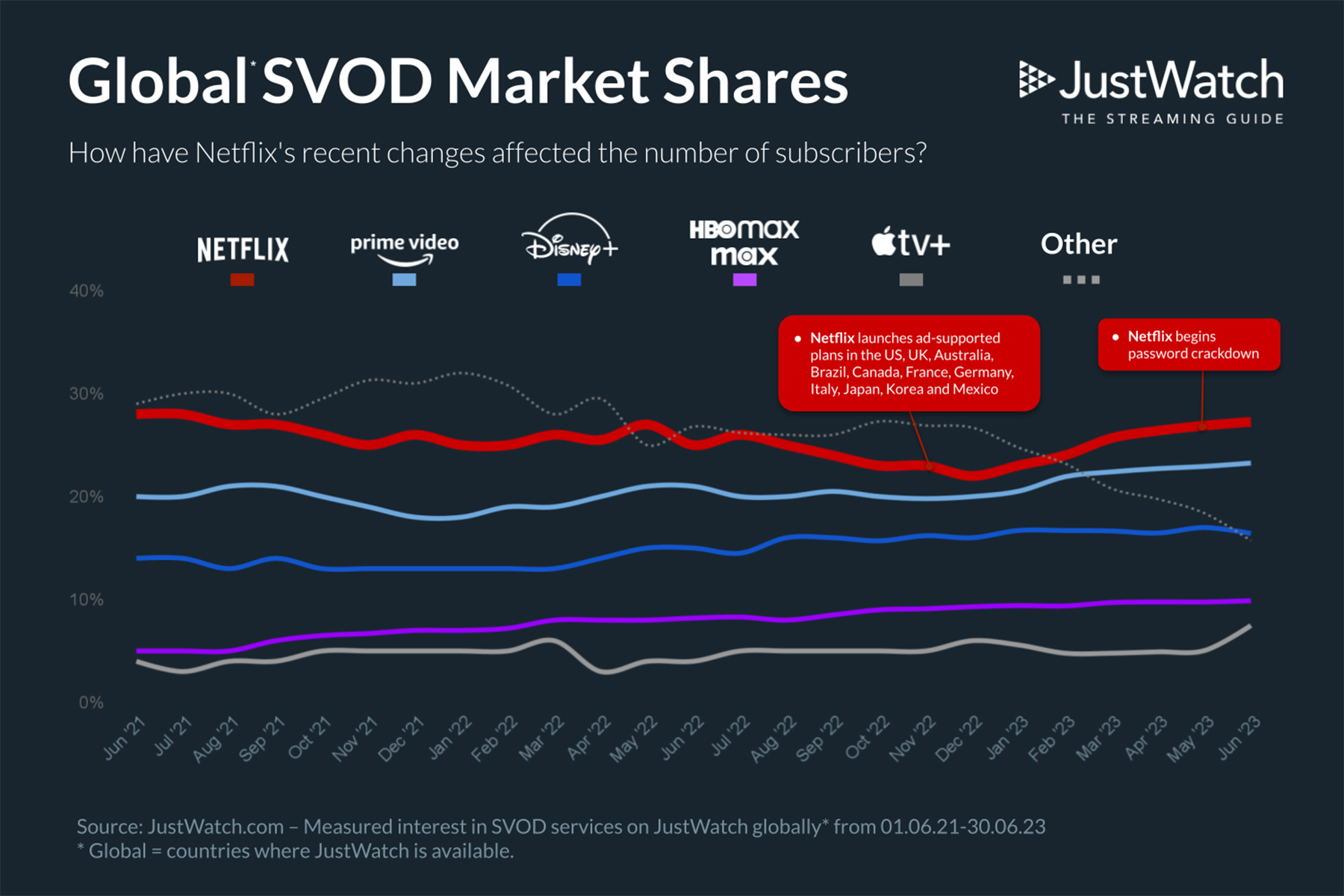 We can therefore conclude that the threats and complaints from users have been nothing more than… a lot of noise without action, as is often the case.