The month of August won't be ultra-rich in new releases for Shudder, but the 2 titles that will be arriving are rather promising. Personally, it's Bad Things that's got my attention, which I'll tell you about in a few days' time.
Here are the titles coming to Shudder in August 2023.
The premieres
The communion girl [La niña de la comunión] (Victor Garcia) | Starting August 11, 2023
Spain, late 1980s. Newcomer Sara (Carla Campra) tries to fit in with the other teens in this tight-knit small town in the province of Tarrgona. If only she were more like her extroverted best friend, Rebe (Aina Quiñones). They go out one night at a nightclub, on the way home, they come upon a little girl holding a doll, dressed for her first communion. And that's when the nightmare begins.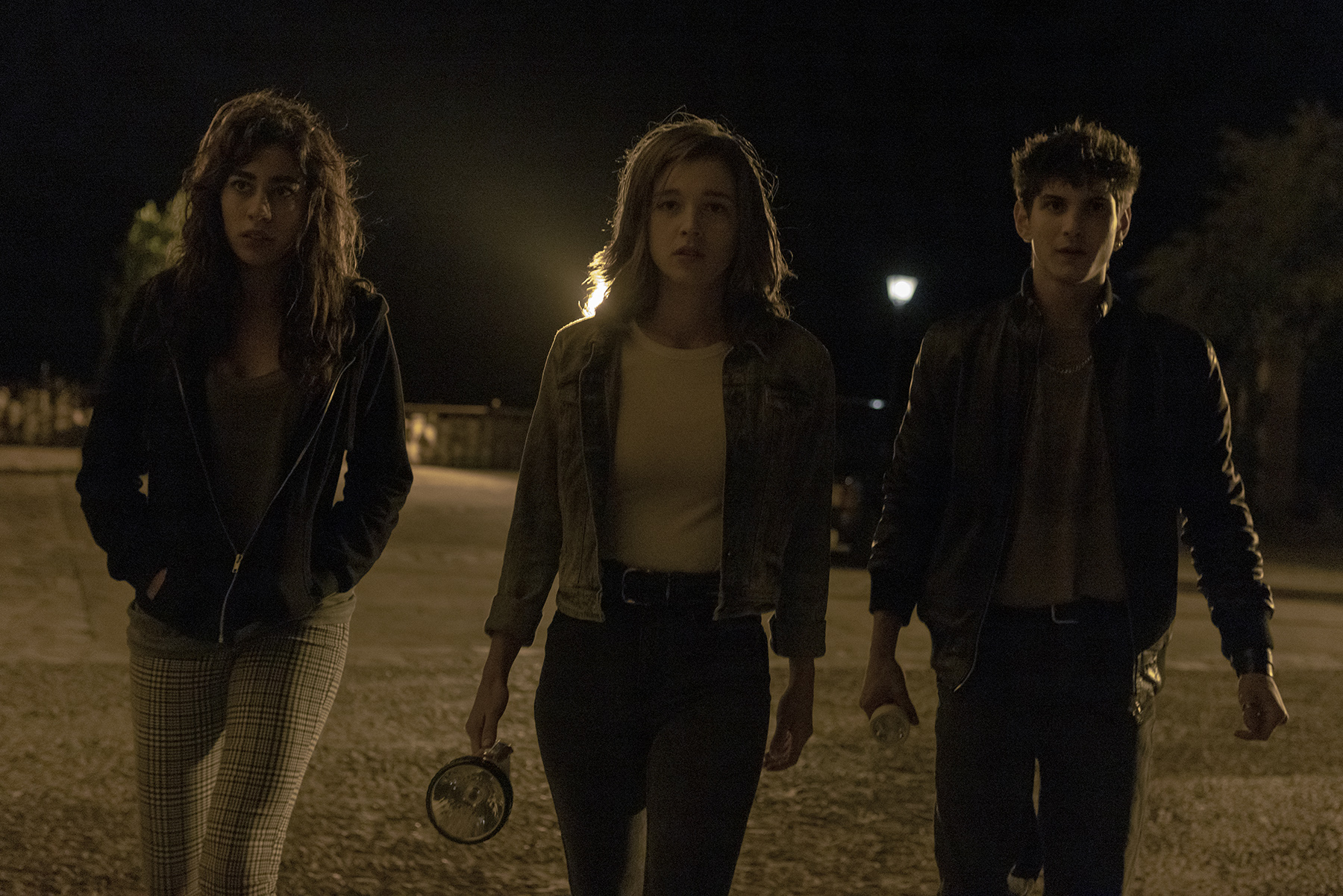 Spain often produces very good horror films. That's enough to make you want to watch this one.
Bad things (Stewart Thorndike) | Starting August 18, 2023
The film follows a weekend getaway for a few girlfriends at a snowy resort becomes a psychological tailspin and bloody nightmare. Long-deceased guests and the space itself come to life in this haunting thriller.
Starring Gayle Rankin (GLOW), Hari Nef (Barbie), Rad Pereira (Betty) and Molly Ringwald (The Breakfast Club).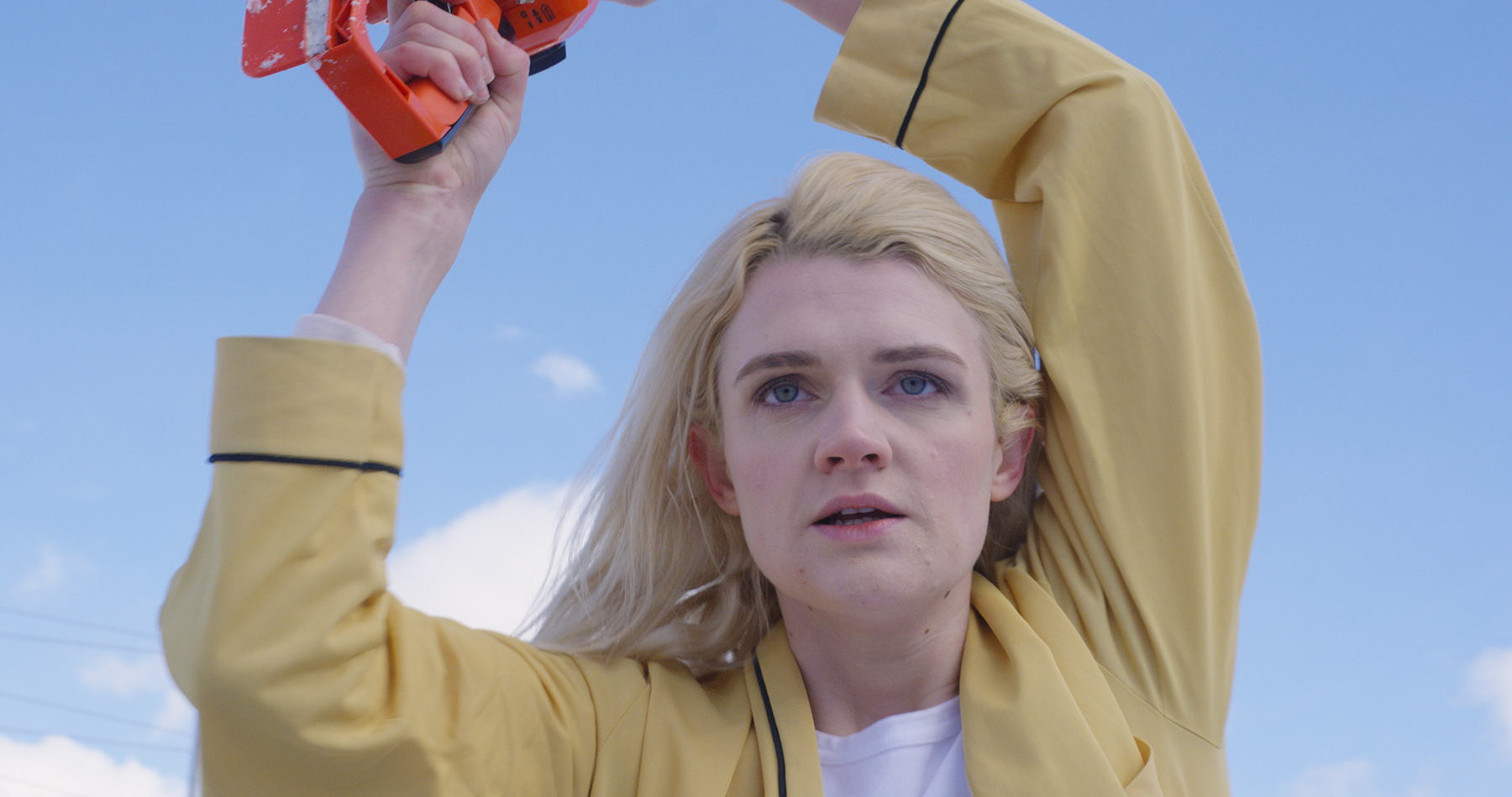 I'll tell you more in 2 weeks.
Shudder Resurrected
Tower: A Bright Day (Jagoda Szelc) | Starting August 7, 2023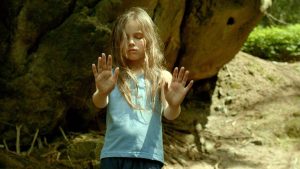 Mula lives with her family in the country. Just before her daughter's First Holy Communion, Mula's long lost sister pays them a visit. The family believes in reconciliation, but Mula has her reasons to feel afraid of Kaja.
Monument (Jagoda Szelc)| Starting August 7, 2023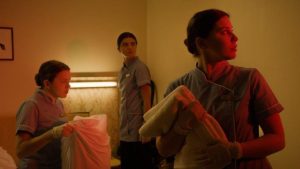 Waking up on a cold bus, a group of students start their internships in a remote hotel. Are they prepared for what lies ahead?
Elizabeth Harvest (Sebastian Gutierrez) | Starting August 14, 2023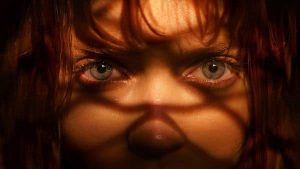 An extremely wealthy, and brilliant scientist has the nasty habit of brutally killing his wife, cloning her, marrying her again, and then repeating the process.
A Dark Song (Liam Gavin) | Starting August 14, 2023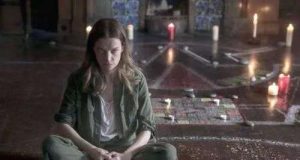 A determined young woman and a damaged occultist risk their lives and souls to perform a dangerous ritual that will grant them what they want.
America Latina (Damiano D'Innocenzo and Fabio D'Innocenzo) | Starting August 14, 2023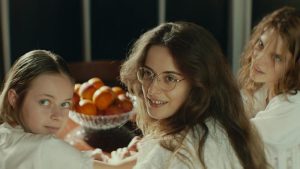 Massimo is a dentist from Latina, happily married with two daughters. One day he goes down to the cellar for housework and finds a girl tied up and gagged, asking for help.
Sea Fever (Neasa Hardiman) | Starting August 18, 2023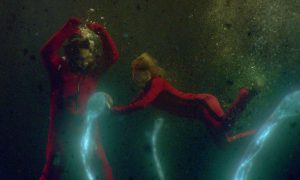 The crew of a West Ireland trawler, marooned at sea, struggle for their lives against a growing parasite in their water supply.