With the release of the much-anticipated Barbie movie, we thought, in collaboration with Just Watch, we'd bring you some infographics showing which toy-based movies have been the most popular of all time.
You probably won't be too surprised to see number 1, but there are a few little surprises in this top 10.
Just Watch has compiled a list of the top 10 toy-based films and compared the popularity of these productions, discovering that the undisputed leader is the Toy Story franchise. Four films from the series made the list, garnering a total of 35.6%. Its closest rival turned out to be the Transformers franchise.
Here, then, are the 10 most popular toy-based films.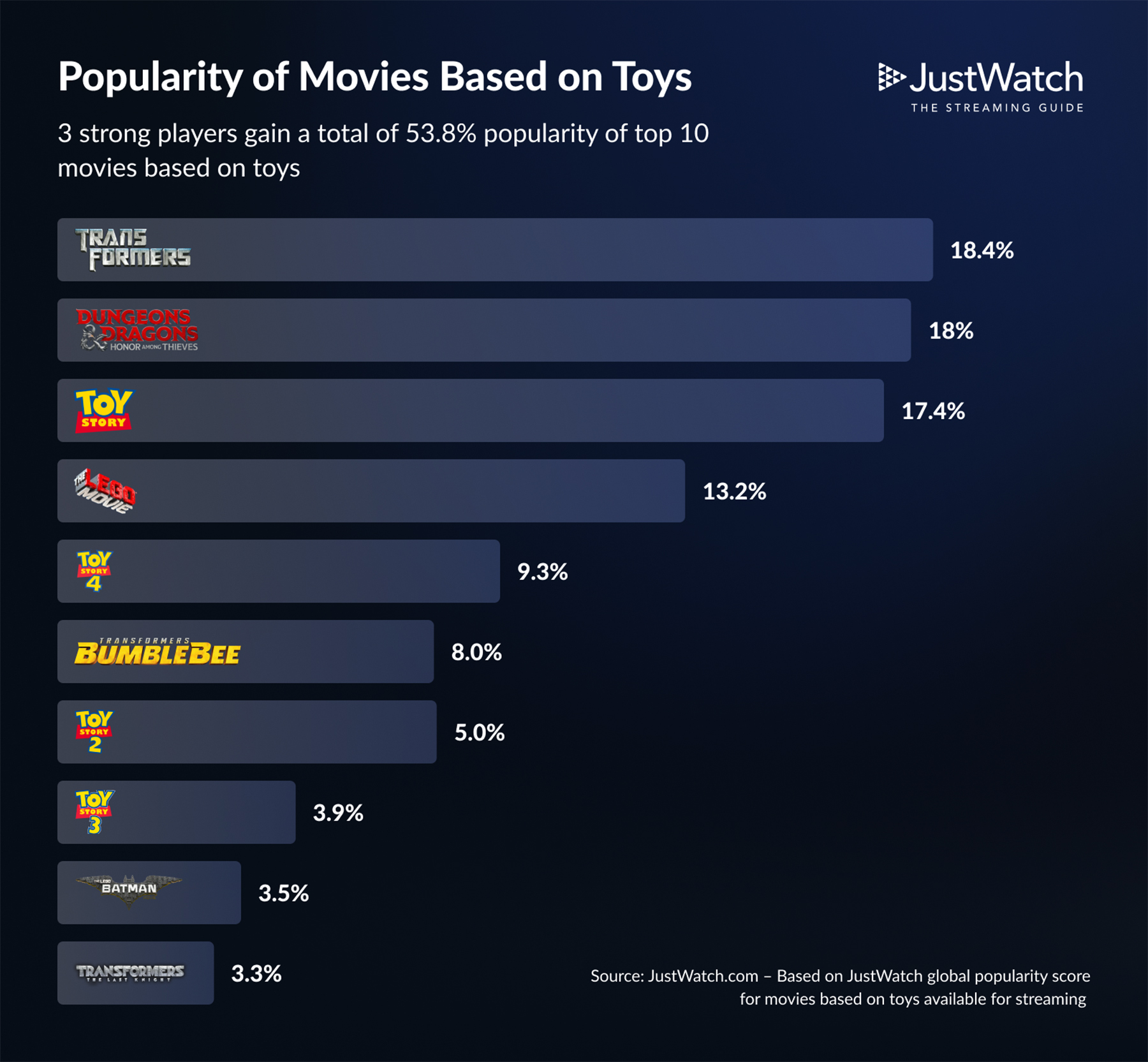 And Barbie?
The following chart contains the 10 most popular Barbie movies, with the very first Barbie movie: Barbie in The Nutcracker taking third place.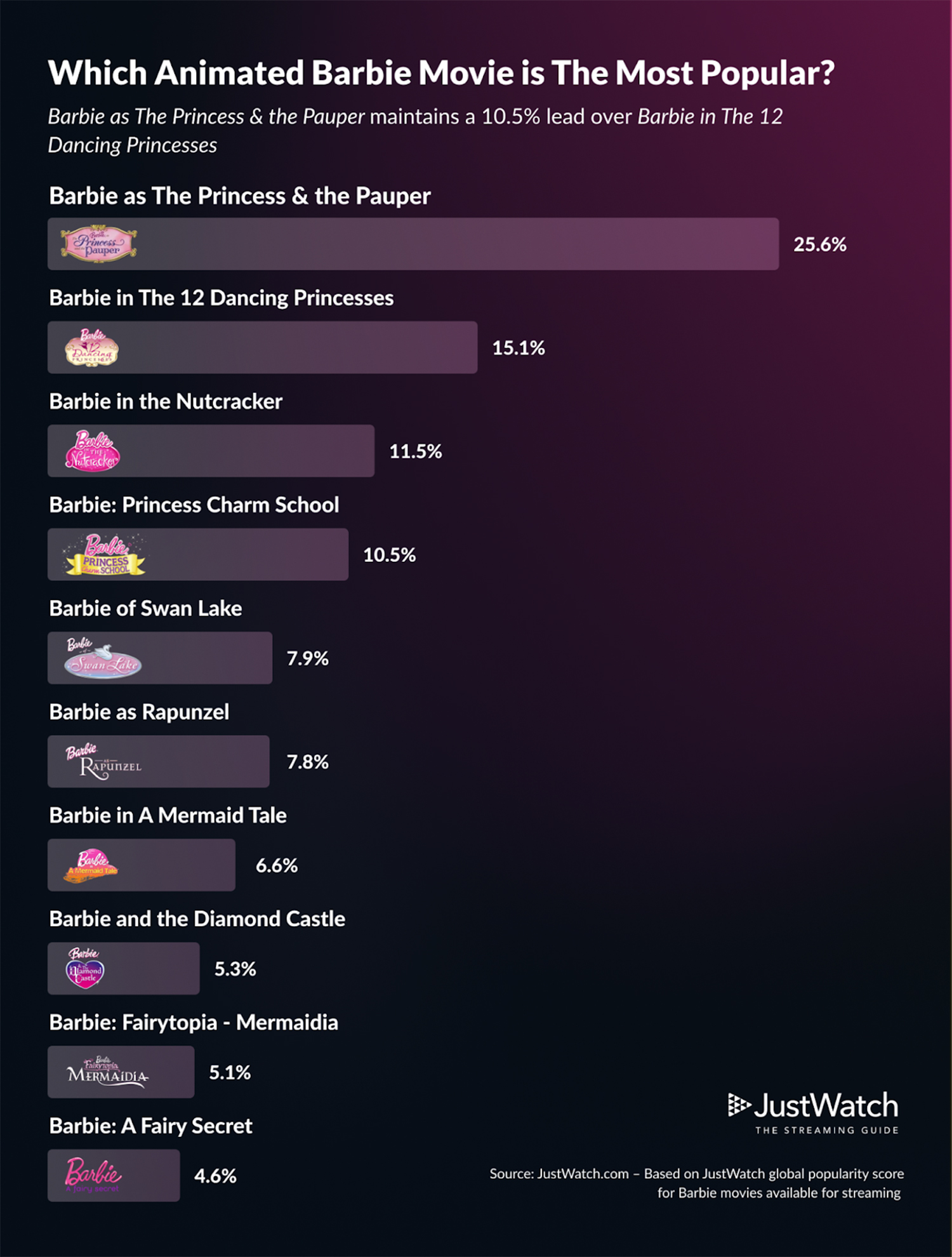 Which of these toy-based films is your favorite?