"— The Paradise is a lost cause. Movies are dying.
— Don't be such a drama queen. The Paradise may not survive, but movies still matter. Even if people are stupid enough to watch them on their phone or critics are replaced by fucking tomatoes. So, how was seeing the movie for the hundredth time?
— It still end the same way…"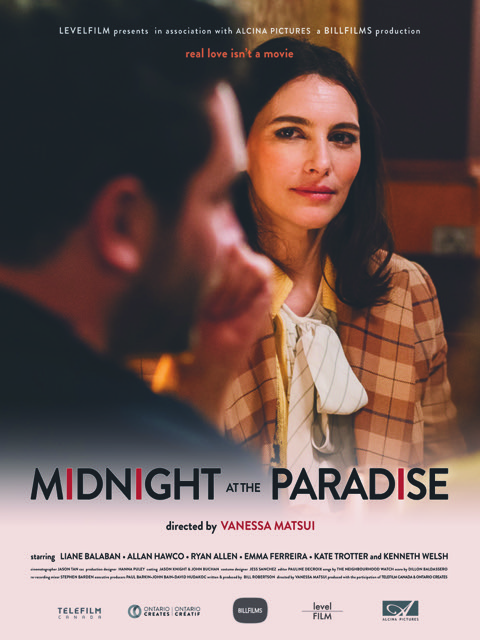 Over the course of one evening, three couples are pulled into a collision course of sexual chemistry, delusion and hope as they explore what love, death and the magic of the movies mean to them.
Vanessa Matsui's Midnight at the Paradise is a depressing yet beautiful film about life, death, cinema and disappointment. It's an introspective film that won't leave you cold.
I have to say that I'm not quite sure where to begin with this film, which touched me deeply. So I'll start with a detour to Toronto.
The Paradise Theatre
The cinema featured in Midnight at the Paradise actually exists. It's on Bloor Street in Toronto. This theatre, which opened in the 1930s, closed its doors in 2006, only to reopen more than a dozen years later.
There's a big debate among critics, at least among LPS staff. Some are loyal to theaters, while others, like me, are totally committed to the "home theater" format. That said, I'll never watch films on a phone. It's far too small.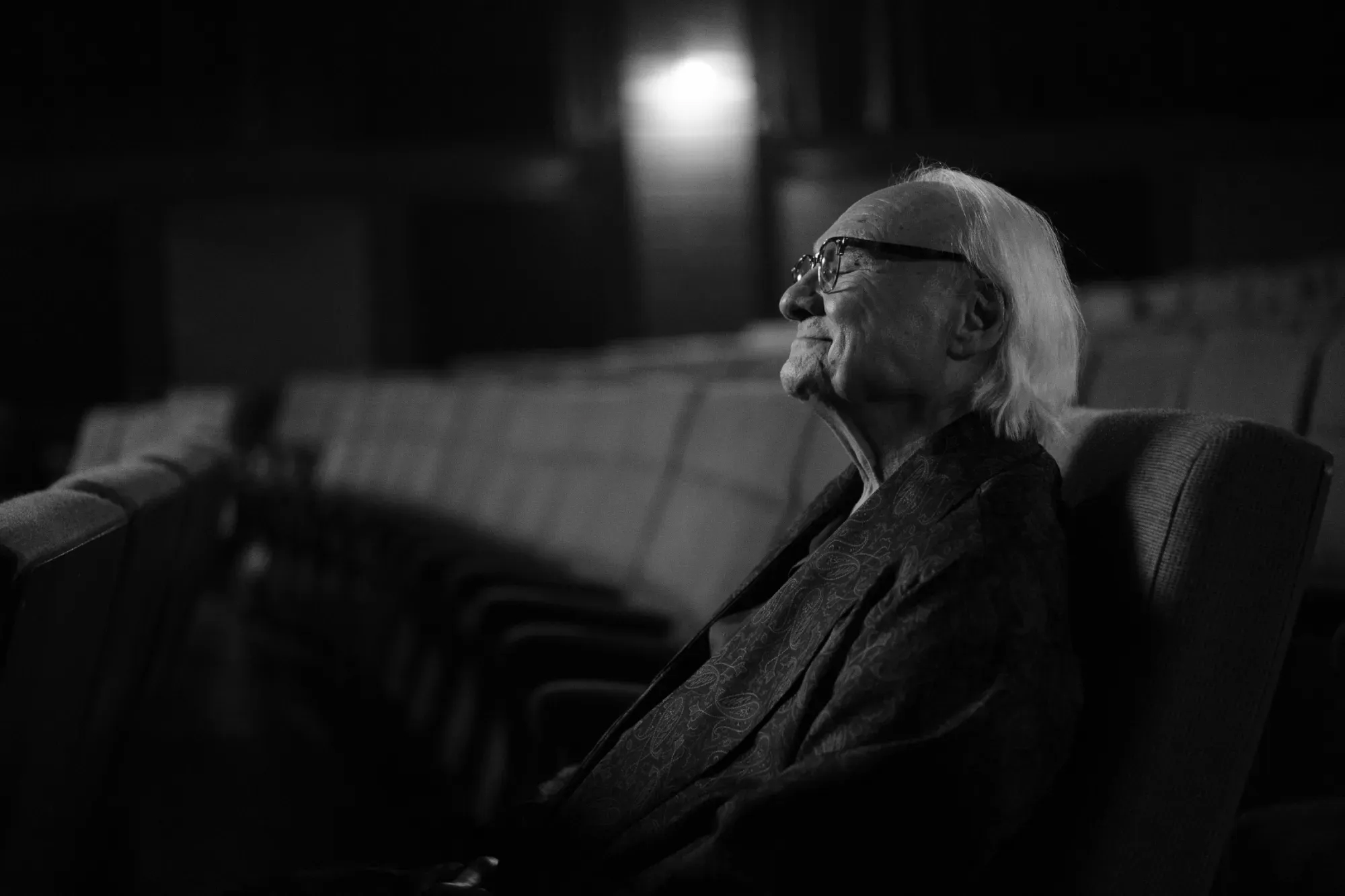 But back to the movie.
For some time now, there have been a lot of films about cinema lovers or about the possible death of cinema. Films that are a kind of homage to true film enthusiasts. Films like A bunch of amateurs, The last film show, or I like movies come to mind.
The plot thus revolves around saving this old cinema. But the idea of the importance of cinema isn't just an excuse to place characters. The value and importance of the seventh art really is an important issue in the film. Iris wants to save The Paradise, which represents something strong in her relationship with her father, this old man about to die. It's always a bit special to watch a film about a film critic when that's what you're doing. It should be noted that Kenneth Welsh, who plays Max, the aforementioned critic who wants to die and who will request access to assisted suicide, died shortly after playing this role.
Melancholy
Midnight at the Paradise creates a kind of melancholy in its viewers. Who hasn't, in a difficult period, thought about past relationships and wondered what would have happened if?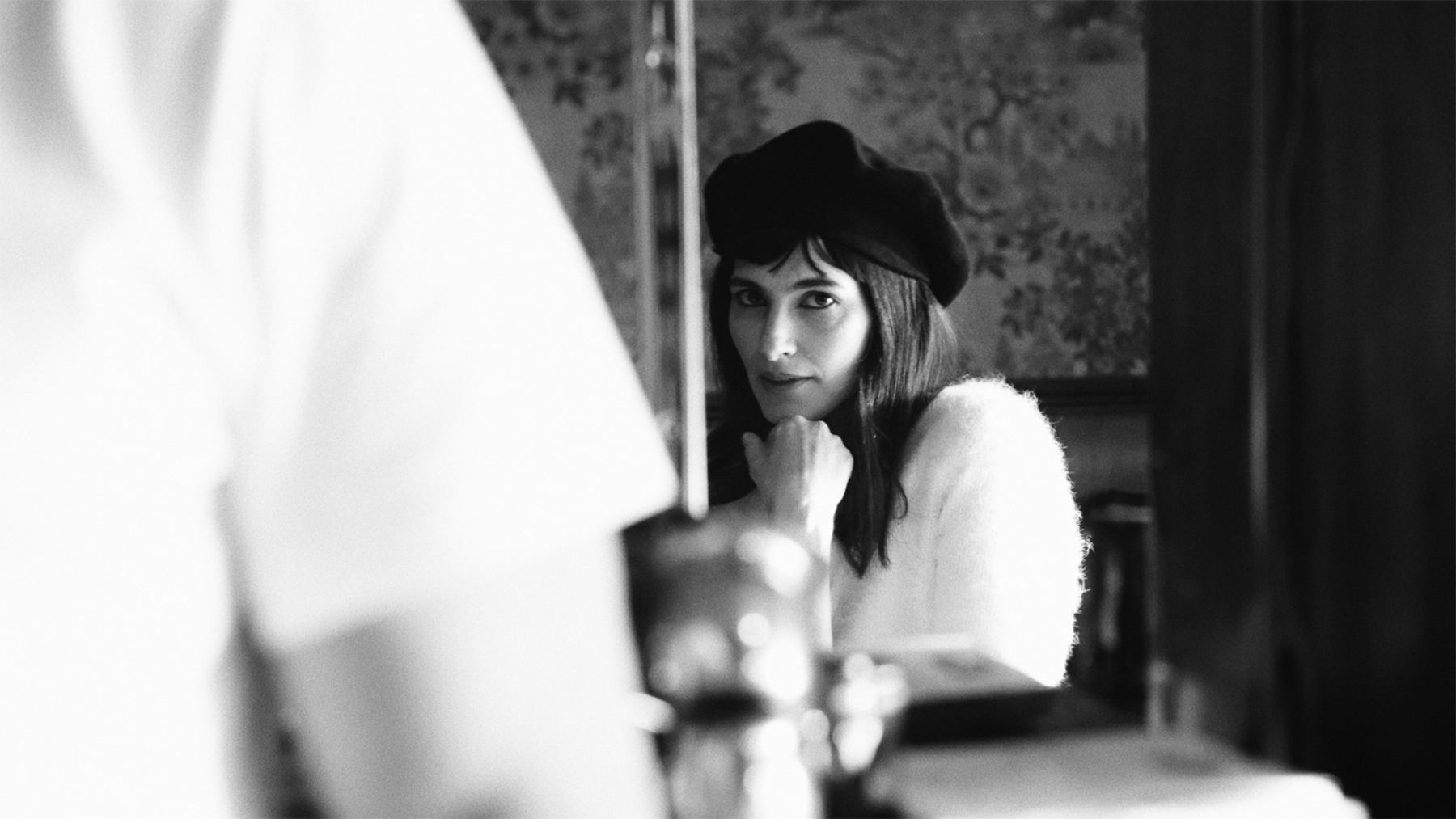 As teenagers, Iris (Liane Balaban) and Alex (Allan Hawco) went to see the 1960s French classic Breathless and fell in love. Everything revolves around this film, even though it's a kind of seduction technique that Iris has used since her youth. It was with this film that she also seduced her husband, who is quick to point out that this film provokes an irrepressible sexual desire in the person with whom it is watched.
20 years later, Iris is married to Geoff (Ryan Allen), a workaholic doctor, and stressed by motherhood and the task of caring for Max (Kenneth Welsh), her dying father and egocentric former film critic. That evening, she's scheduled a screening of Breathless at the Paradise, in Max's honor, and in the hope of saving the movie theater, which is in danger of closing.
But when Alex shows up with his fiancée Anthea (Emma Ferreira), Iris' world is turned upside down, and the two former lovers spend the evening in their shared past, planning a possible future together.
The actors are all excellent, especially Liane Balaban and Allan Hawco, who manage to get inside the viewer's head, creating a feeling of great nostalgia and a kind of melancholy. There's also this really depressing side that comes with the impression that nobody is really faithful, whether physically (sleeping with someone else) or mentally (hoping to be somewhere else, but settling for what you've got).
A little more…
Then there's the music. There's one piece in particular that recurs a few times, once in music over the image, but 2 or 3 times sung by characters. It's the magnificent When limbs die, by Yoyo Comay.
It's a perfect song for the melancholy of nostalgia. Just hearing it, you fall into a similar state and begin a deep introspection.
The result is a solid film that goes beyond homage to cinema, taking viewers into the depths of their own minds.
Trailer