The 27th edition of the Fantasia International Film Festival will be held in Montreal from July 20 to August 9, 2023. The 2023 program will feature over 120 feature films and 200 shorts.
To the delight of one of our own, an Honorary Lifetime Achievement Award will be presented to actor Nicolas Cage.
Opening and closing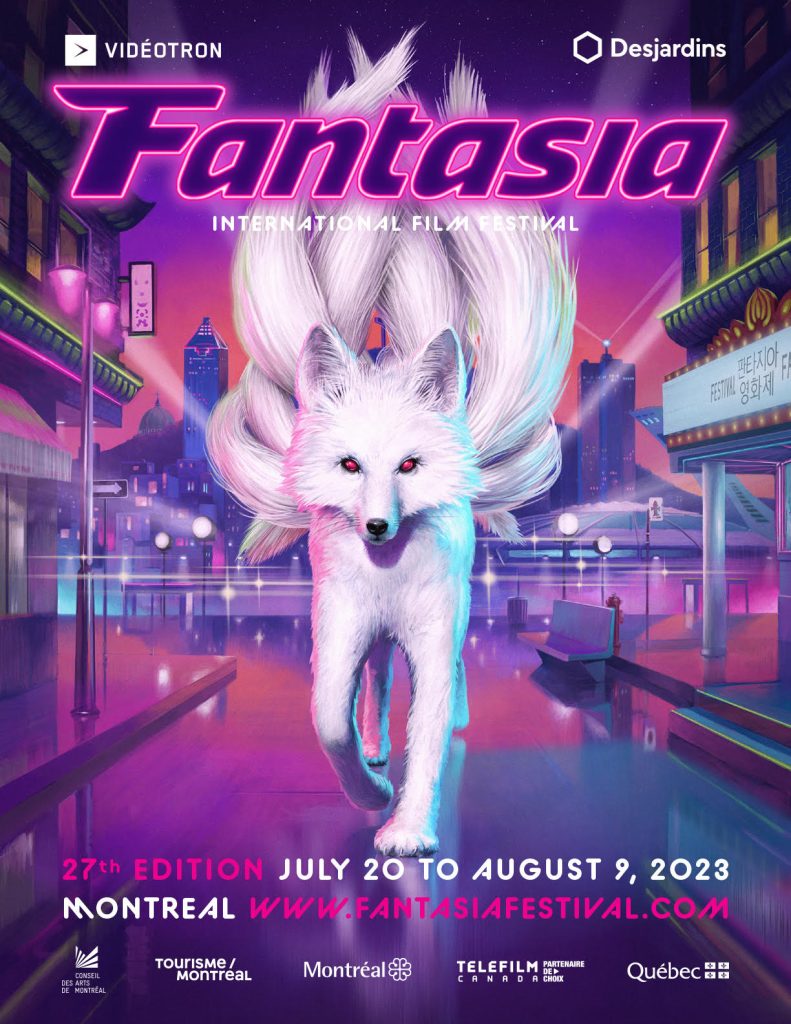 Opening the 27th edition of Fantasia a few days after its premiere in competition at Karlovy Vary, Les chambres rouges is the spellbinding third feature from Quebec filmmaker Pascal Plante (Les faux tatouages). The trial of serial killer Ludovic Chevalier (Maxwell McCabe-Lokos, Stanleyville) is high-profile, and Kelly-Anne (Juliette Gariépy, Boost) is obsessed. When reality gets in the way of her morbid fantasies, she ventures into the shadows to find the last piece of the puzzle that is this case. Opening film. North American premiere.
The 27th edition closes with We are zombies, by Quebec filmmakers RKSS, on August 9. Inspired by Jerry Frissen's comic strip Les Zombies qui ont mangé le monde, We are zombies stars Megan Peta Hill (Riverdale), Alexandre Nachi (1991) and Derek Johns (The Boys) in a horror-comedy where humans try to cohabit with harmless zombies. Following the success of Turbo Kid, which was presented at Sundance and supported by the Fantasia market, the Road Kill Superstars (RKSS) trio return with their new work, and will also be giving a master class as part of the Frontières market, moderated by Screen Anarchy journalist Andrew Mack.
Honorary award for Nicolas Cage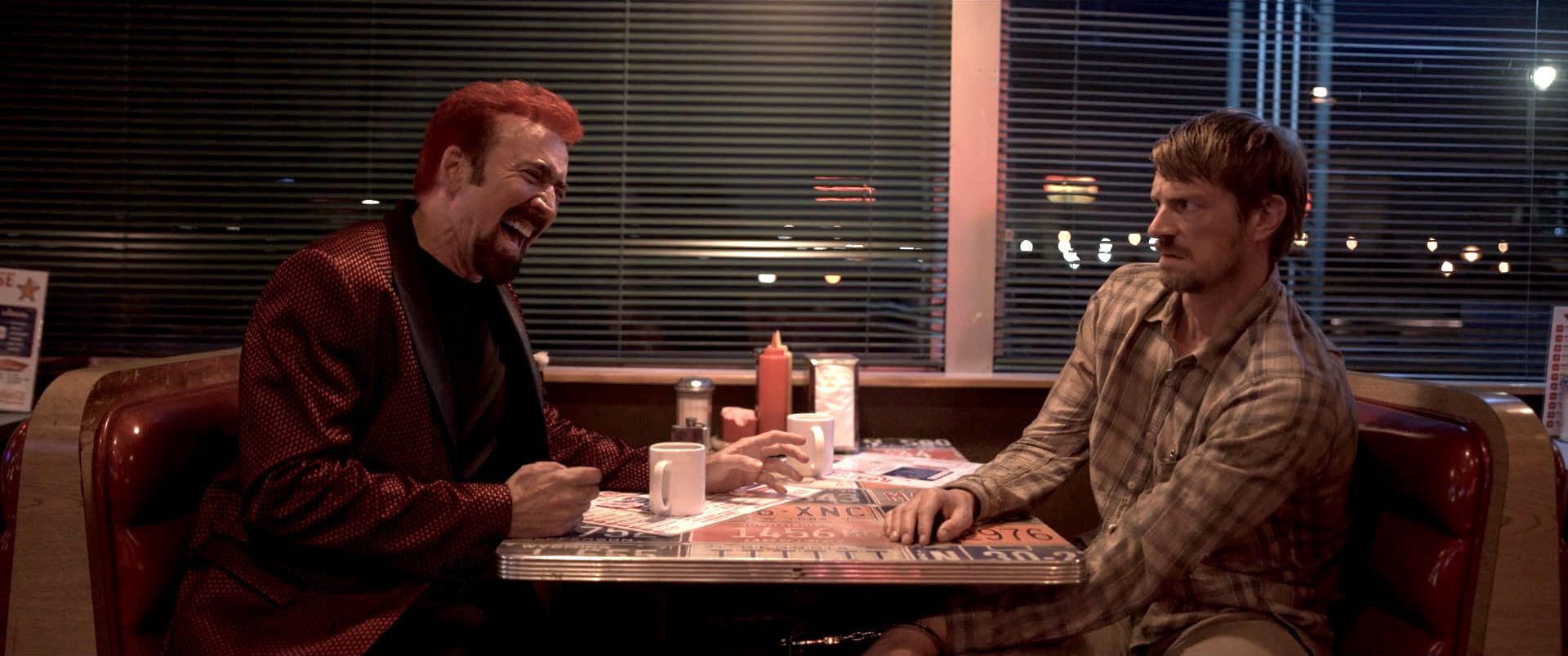 This year, Nicolas Cage will shine on Fantasia screens in Yuval Adler's Sympathy for the Devil. On this occasion, the actor will receive Fantasia's highest honors with an Honorary Career Award, in recognition of his ability to bring fascinating characters to life and his aura with audiences. After more than 40 years on the silver screen, Nicolas Cage has distinguished himself with unforgettable performances and characters, whether in dramas like Leaving Las Vegas, comedies like Vampire's Kiss, action films like Face/Off or thrillers like Mandy.
Fantastic Quebec Cinema Weekends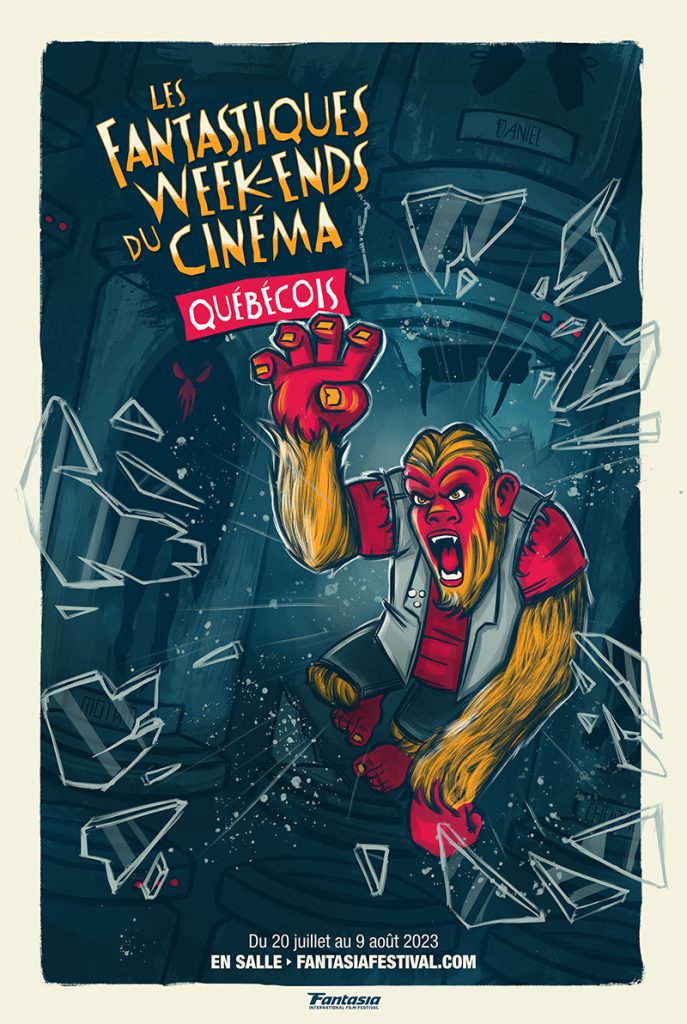 The Fantastic Quebec Cinema Weekends are back every weekend as part of the Fantasia International Film Festival. Celebrating Quebec genre cinema in its fullest expression and diversity, in fiction and documentary, animation and live-action, these feature-length and short films will be presented at the Cinéma du Musée and the Cinémathèque québécoise.
In all, we're talking about 8 features and over 80 shorts.
The feature films are: Emptiness, the latest from Onur Karaman (Respire). For his fourth feature, the director stars Stéphanie Breton as Suzanne, whose husband has gone missing; audiences can also discover Max Funk : pour ton funk seulement directed by Alexandre Dubois, Alexandre B. Lampron, Guy Chagnon and Benoît Ash, a film lost on a hard drive and found by Benoit Ash. A humorous UFO with rough dubbing and absurd musical numbers, Max Funk is sure to be a must-see at the festival; Y'a une étoile by Julien Cadieux, a documentary that presents a portrait of Acadia's queer community, blending colorful characters with impressive musical numbers based on the work of Angèle Arsenault; also on the program: tOuch, Todd Max Carey's directorial debut. The second documentary in the selection, tOuch explores the Kink community and offers a frank and uncomplicated portrait of the many people involved, who talk about their experiences.
Also on the program are Pascal Plante's Les chambres rouges, opening the Festival on July 20, Pierre-Philippe Chevigny's Richelieu and two world premieres: Olivier Godin's Irlande cahier bleu and Jennifer Wexler's The sacrifice game.
In the shorts category, we welcome back some of our favorite filmmakers, including Jean-François Leblanc's Virga, Olivier Labonté-Lemoyne's Nu and Sandrine Bécharde's Pacific Bell.
Short films
With over 200 short films, it would be a bit long to give you the full list. But we'll take a few lines to give you an overview. In addition to presenting some films before features, Fantasia offers 13 (yes, yes, 13) programs.
Of particular note are Fais-moi peur Fantasia, an international anthology of horrific short films with biting humor; Born of a woman 2023, Fantasia's annual presentation of intimate visions by female genre authors, returns with eight extraordinary works from six countries; Expérimentations celluloïdales 2023, a rendezvous with shapes, colors and poetry, in a celluloid journey taking you directly from waking dream to feverish nightmare; Délire collectif, examining strange and unsettling areas through films produced on the bangs of the mainstream; Pinoy party, presenting five emerging filmmakers from the Philippines; and much more.
Some feature film titles
Among the new titles to be added to the line-up for this 27th edition is the North American premiere of Les rascals, by French director Jimmy Laporal-Trésor, whose debut feature plunges us into 1980s Paris, during the rise of the skinhead movement; Fantasia will also present the North American premiere of Tiger Stripes, by Malaysian director Amanda Nell Eu, in competition for the Cheval Noir. Tiger Stripes is a coming-of-age horror film that won the Grand Prix de la Semaine de la Critique at Cannes this year.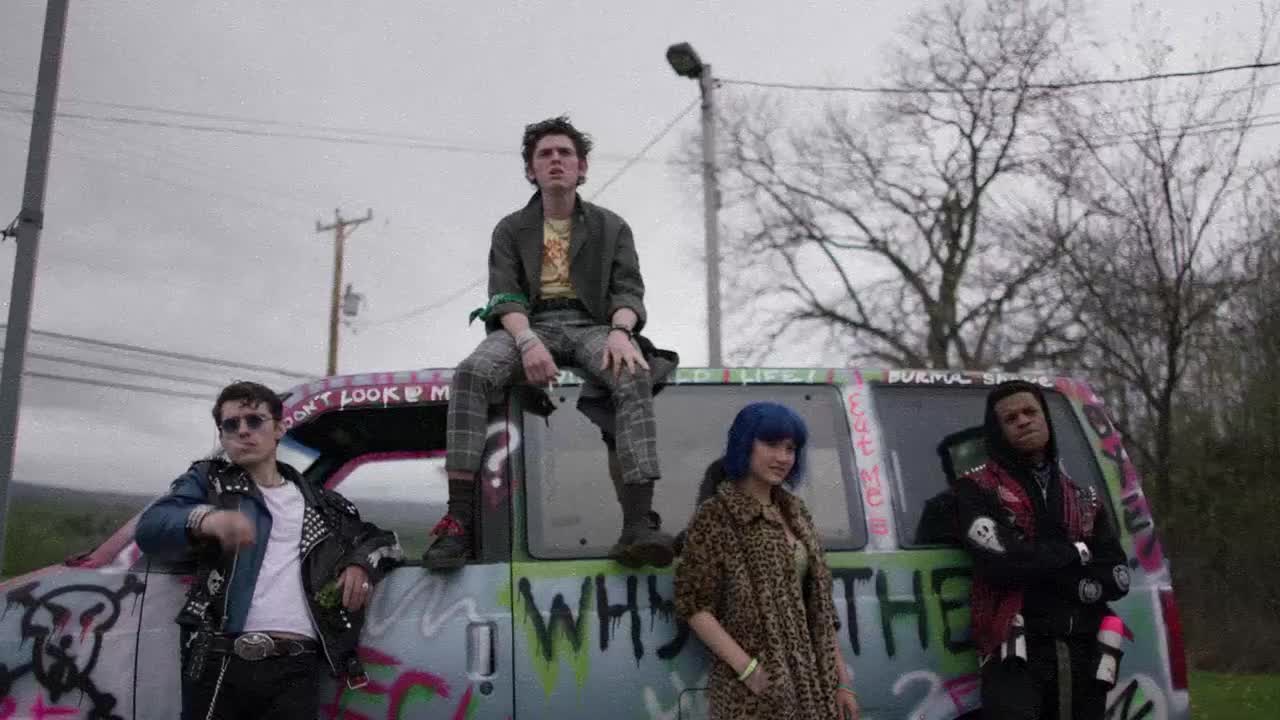 Audiences will also be able to enjoy a number of firsts during the three-week festival, including George Kane's Apocalypse clown, an Irish horror-comedy about a troupe of failed clowns; Pandemonium by horror director Quarxx, back at Fantasia after winning the Jury Prize for Best International Short Film in 2016; Sand land by Japanese mangaka Akira Toriyama, author of the acclaimed manga Dragon Ball, whose adaptation of the series of the same name will have its Canadian premiere; a retrospective honoring South Korean cinema from the 90s to the early 2000s, screening such unique works as Lee Chang-dong's Peppermint candy, Park Kwang-su's comedy-drama Chilsu and Mansu and director Kim Ki-Young's Io island.
In official competition for the Cheval noir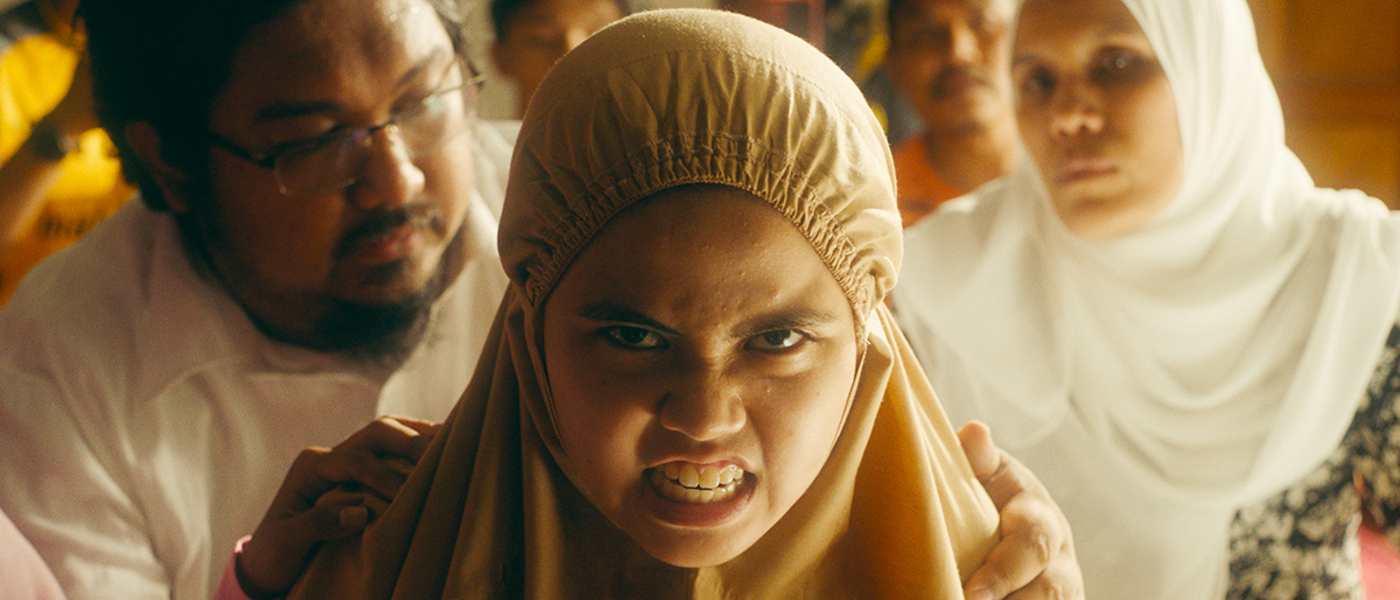 Aporia – United States : Jared Moshe
Les chambres rouges – Canada: Pascal Plante
Femme – United Kingdom: Sam H. Freeman, Ng Choon Ping
Hippo – United States: Mark H. Rapaport
Insomniacs after school – Japan): Chihiro Ikeda
Ms. Apocalypse – South Korea: Lim Sun
Phantom – South Korea: Lee Hae-young
Lovely, dark, and deep – USA: Teresa Sutherland
River – Japan: Junta Yamaguchi
Stay online – Ukraine: Eva Strelnikova
Tiger stripes – Malaysia, Taiwan, France, Germany: Amanda Nell Eu
Vincent doit mourir – France: Stéphan Castang
Where the devil roams – USA: Toby Poser, John Adams, Zelda Adams
Throughout the festival, the Petit Septième team will be bringing you reviews of the films presented. Don't miss a thing at Fantasia by following us religiously!
Festival's trailer