Which films in streaming were the most popular in June? And which series?
We take a look at the figures Just Watch sent us.
Movies
Game/Book adaptations hold their own, with Spider-Man, D&D and Super Mario still in the top 5.
The top 10 looks like this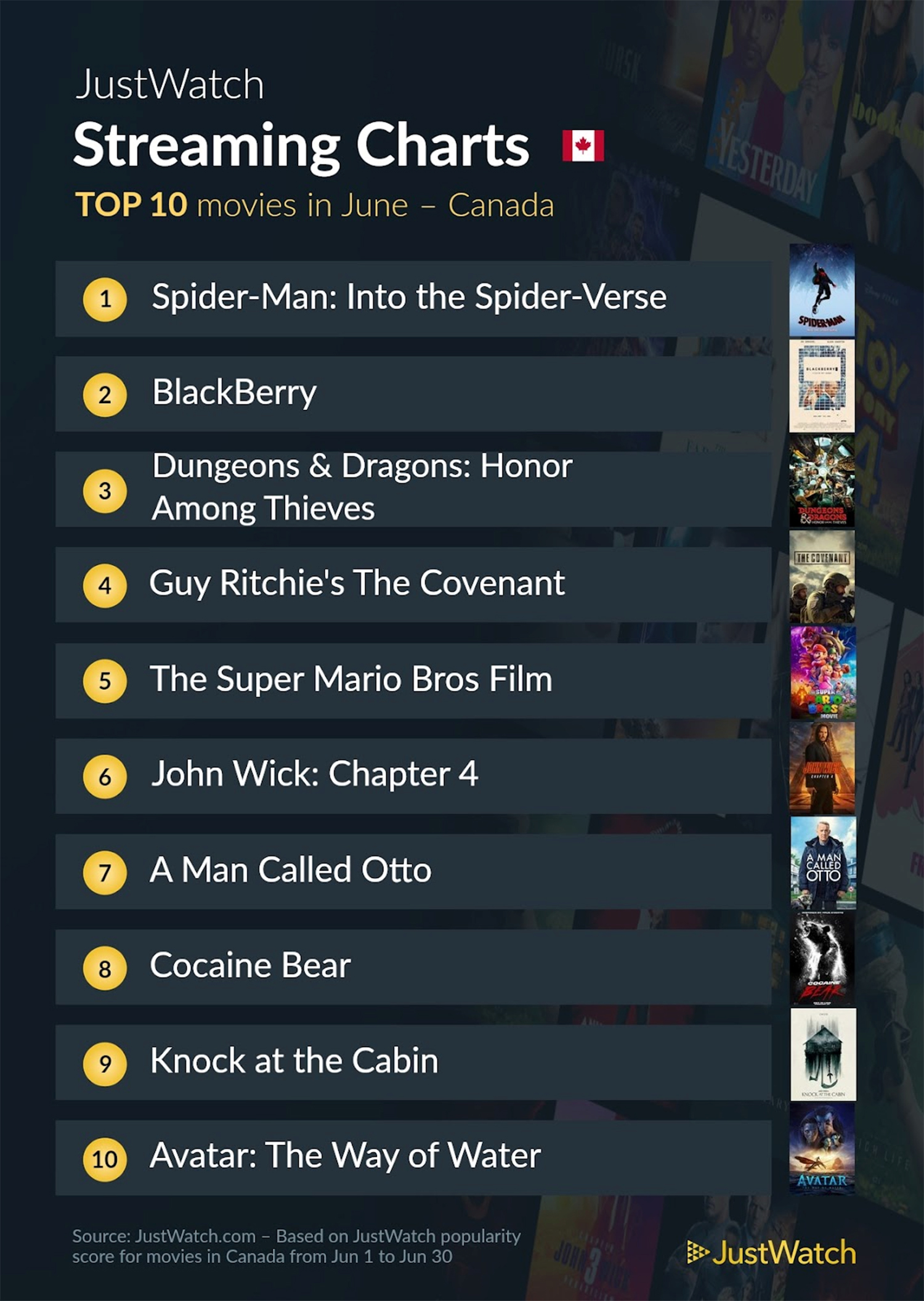 Series
In terms of series, we have a new number 1 that seems to come out of nowhere with The Bear. Apart from this entry, it's fair to say that many of the series that were here last month have simply swapped positions.
Let's take a look