"I don't want to go back to Tokyo."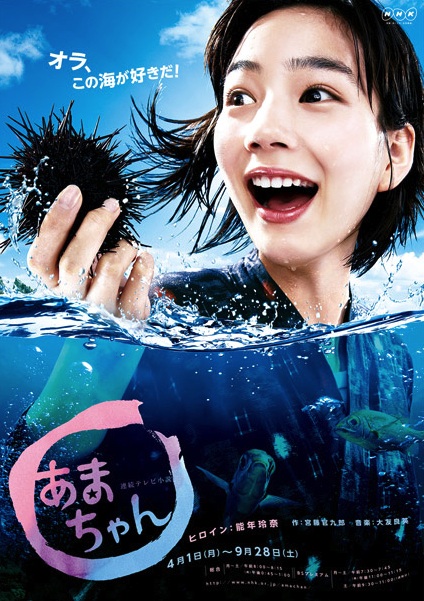 High school student Aki (Rena Nounen) tries to become a female diver in her mother's (Kyoko Koizumi) rural hometown, located in Iwate Prefecture. Aki is influenced by her grandmother Natsu (Nobuko Miyamoto).
With Amachan (あまちゃん), NHK offered a morning series that ended up being a great success. It was also Non's (のん) debut, and as I'm particularly fond of this artist, I decided to watch the series and tell you about it.
Sea urchin fishing
The series, as well as being light and amusing, presents the problem of village depopulation and the difficulties experienced by the inhabitants of rural Japan. Amachan also presents a type of fishing little known in the West: sea urchin fishing.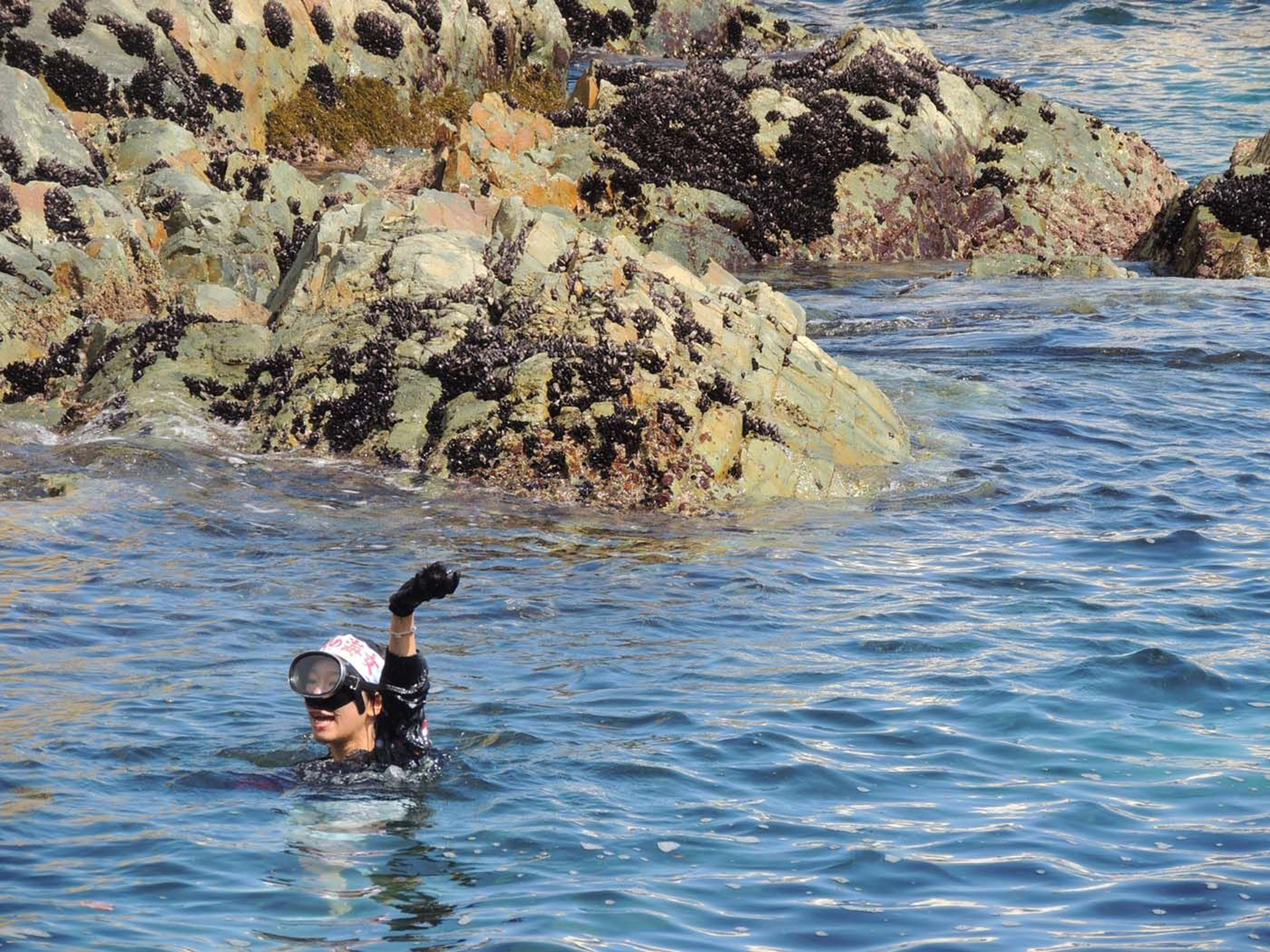 This type of fishing only takes place in a few places, and is therefore rather rare. In the series, fishing is done by hand, by diving into the shallow water along the shore. And it's done by women. These are the "Ama", or ama-san. The title of the series comes from the fact that young Aki (Non) is a young trainee, and rather than the suffix "san", the suffix "chan" is used. 
The dives take place in rather cold water, to which the women must first become accustomed. Here, Aki will have to pass several tests before she is allowed to dive for sea urchins. She'll have to show that she can listen to the seniors, that she can stand the cold water, and above all, that she can hold her breath for at least 1 minute.
The first episodes focus on the young woman's training.
An astonishing series
I have to be honest and say that I haven't yet had time to watch the whole series, since it has over 150 episodes. But I've seen enough to be able to tell you about it.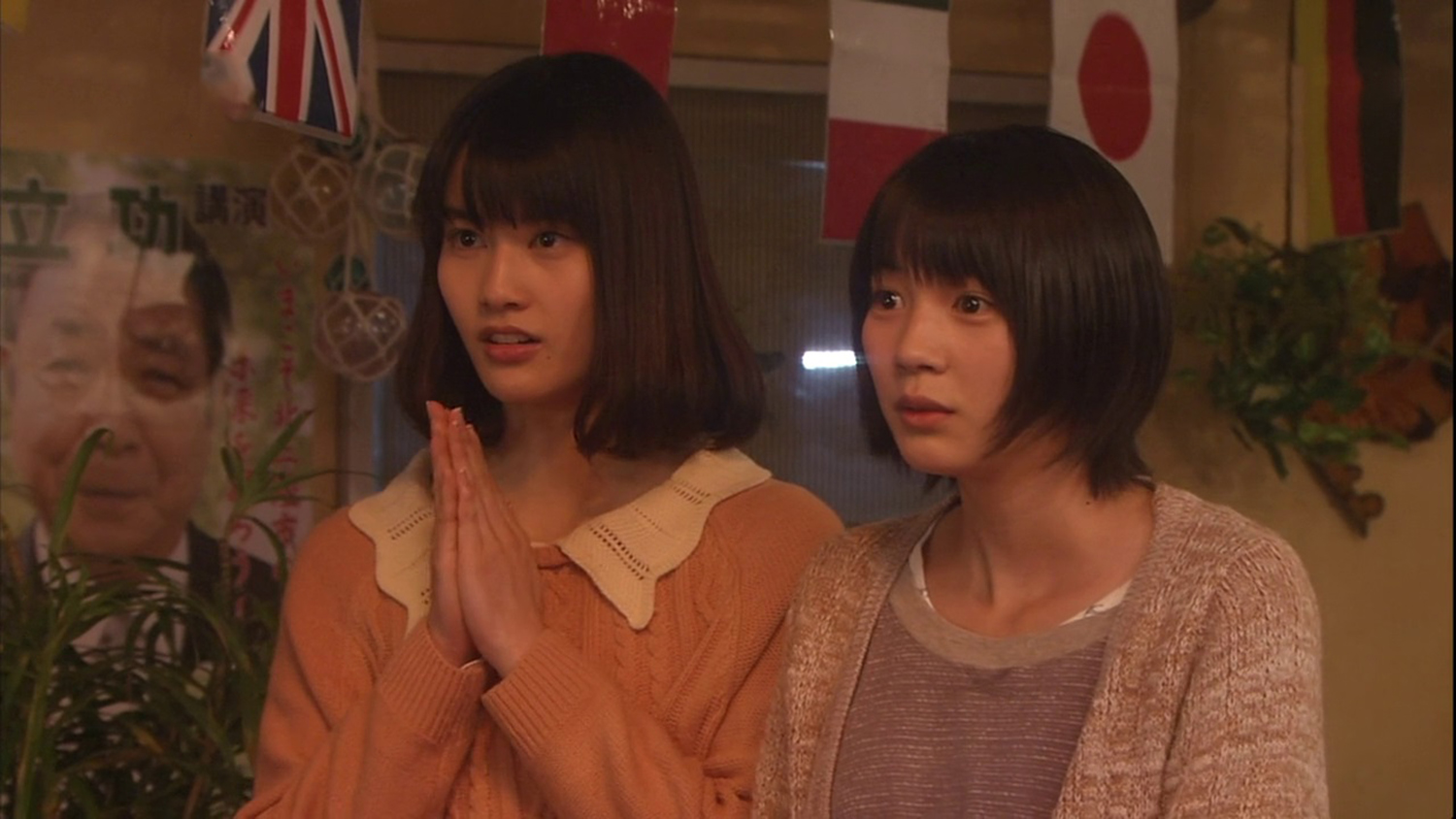 As I was saying, it was this series that revealed Non, then known by her real name, Rena Nounen. The young woman literally bursts onto the screen. As I said above, it was after discovering her in the films Hold me back (私をくいとめて), Ribbon and The Fish Tale (さかなのこ) that I wanted to see more of her. And what better than the series that revealed her?
Without being the series of the century, Amachan is perfect for someone who, like me, is interested in Japan, its culture, and its language. On the other hand, you have to hang on, because the characters talk a lot, and fast.
The first 2 or 3 episodes didn't convince me, but from the 4th onwards, the series takes off and becomes interesting. And by the 10th, I was hooked. I never thought I'd find myself interested in a series for "women at home". In Japan they're called asa-dora (あさドラ), or morning dramas.
Frankly, the series is well-composed and develops quickly if you compare it to the kind of show we have in North America.
A little more…
To be totally honest, I don't think I'd be interested in this series if I didn't have a love for Japan. But it's excellent for anyone who wants to discover this country, and part of its culture.
I fully intend to watch all 154 episodes. And since they're 15-minute episodes, they're really easy to watch. And there are no commercials 😉
Trailer