"The DNA test shows that he wasn't Daisuke Taniguchi"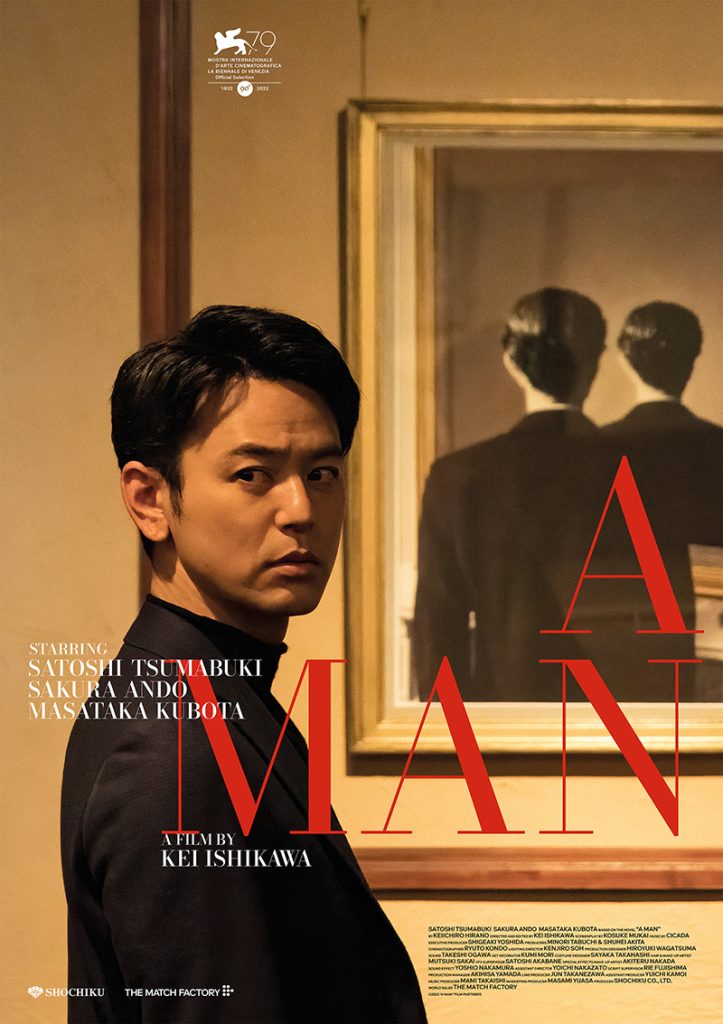 After divorcing, Rie (Sakura Ando) has found happiness with her second husband Daisuke and formed a new family. But when Daisuke (Masataka Kubota) dies in a tragic accident, she discovers her new husband was not the man she thought he was. Rie calls on the attorney Kido (Satoshi Tsumabuki) to help her find the truth about the identity of the man she loved. A quest that will open larger questions about the nature of identity itself, and what makes a person real at all.
With A man (ある 男), Kei Ishikawa offers a movie that mixes drama and crime thriller to deliver a poignant film, cutting the story into sections as we see more often in Korean cinema.
A film in 3 parts
A man (ある男) unfolds in 3 neatly divided sequences. First, we get to know Rie and her difficult situation with her family. The director takes a good deal of time to establish his characters, showing how Rie's family obviously puts pressure on her to find a husband, she who has taken the foolish step of leaving the father of her child. He also establishes the character of Daisuke, who will become Rie's new husband.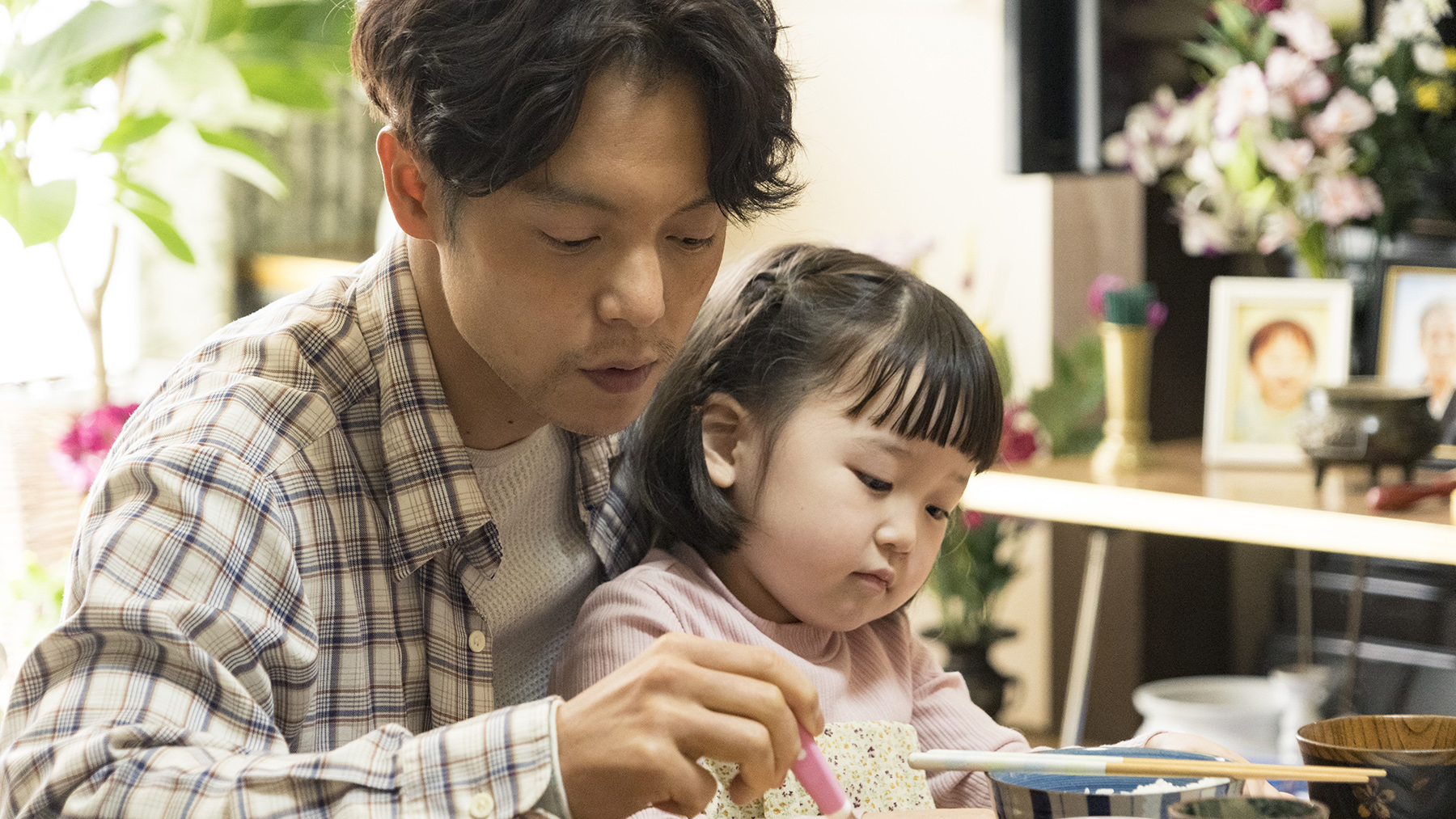 The second half of the film focuses on Rie and Daisuke's family relationship, with their 2 children (Rie's son, who now calls Daisuke "Daddy", and the little girl the couple had together). Ishikawa makes sure to show the strong relationship of the couple, who still seem so much in love after more than 3 years together. The man is a good husband, a good father and an honest person.
The third and longest part deals with the investigation following Daisuke's death. It's the longest part of the movie, the one that transforms this boring little film into an effective dramatic police thriller. I say police officer, but it's actually a lawyer who leads the investigation.
This division of the film is reminiscent of July Jung's Next Sohee. In both films, the viewer is led to become attached to one or more of the main characters, only to be destabilized by the death of the central character. Whereas in the first film, it's an unhappy woman who dies, in the present movie, it's a happy man who dies.
But a man who isn't who he says he is. Naturally, his death sends shockwaves through Rie's life. A wave that becomes even more destabilizing when the brother of the deceased comes to take part in the 1-year death ceremony. It's then that the wife realizes that Daisuke was not, in fact, who he claimed to be.
Classic direction
In addition to having his main character die, the director uses a rather classic mise-en-scène. But as the story can be a little complex at times, adding artifice would have been rather risky.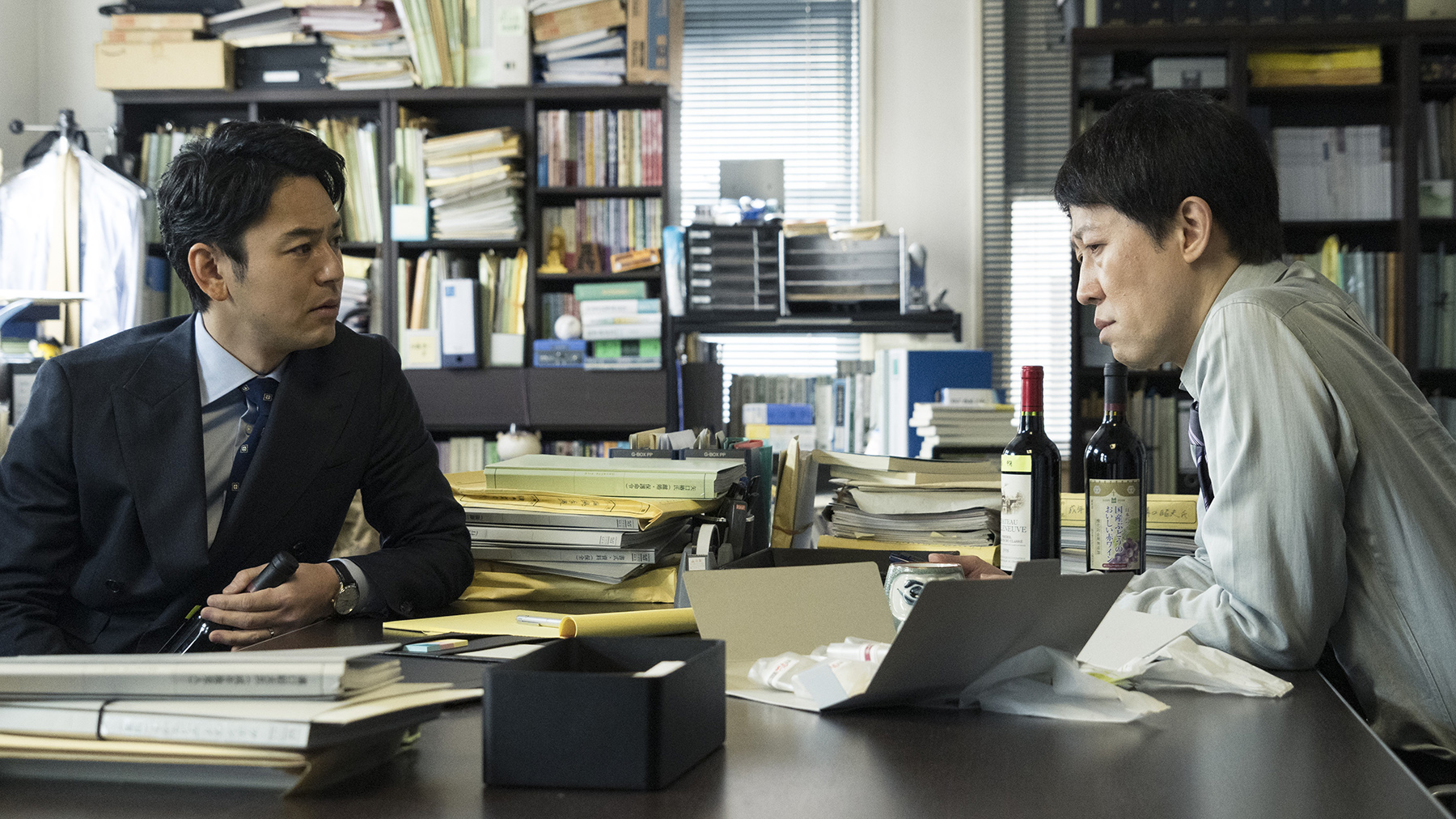 Interestingly, the director has chosen to use a rather clear image. Rather than having his investigator evolve in dark places or at night, as is often the case in detective stories, he chose a certain realism as Kido evolves in daylight. To add a slightly more social touch to his film, Kido's character is the grandson of an immigrant. There has long been racism against Korean immigrants and their descendants. Ishikawa leaves room to denounce this racism, which still exists in today's Japan. A feeling that is especially prevalent among the elders.
Satoshi Tsumabuki is particularly good in this role of investigative lawyer. He manages to keep viewers on the edge of their seats and make this complex investigation credible.
A little more…
Adapted from the novel by Keiichiro Hirano, this investigation into the themes of identity and the nature of happiness won several awards at the Japanese "Oscars", including Best Film, Best Director, Best Screenplay, Best Actor, Best Supporting Actor and Best Supporting Actress.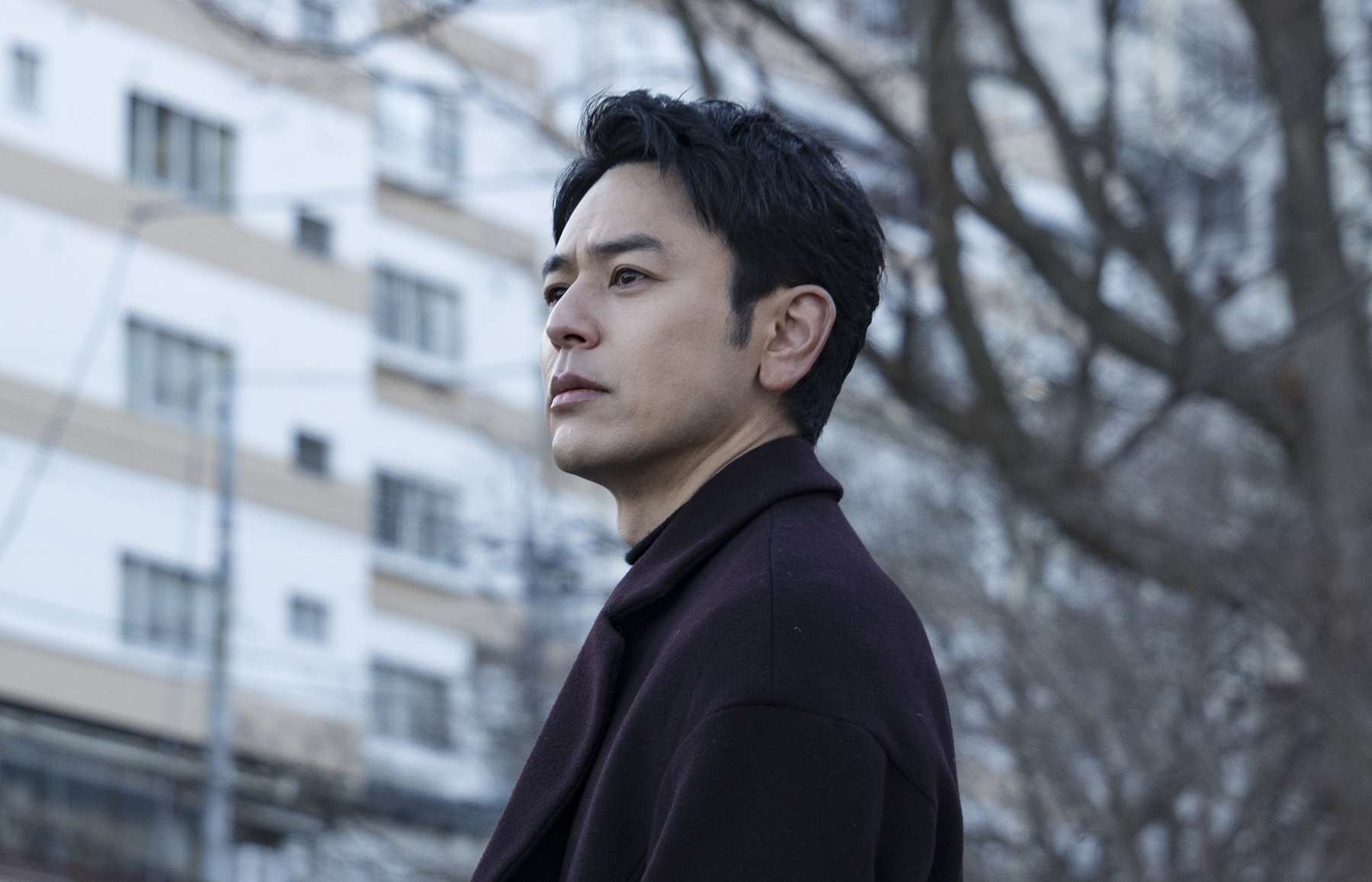 This is hardly surprising, since this film, despite its classic direction, is a solid piece of work. The story is just complex enough to demand the viewer's attention, but never takes the easy way out, and the finale doesn't disappoint.
The whole is complemented by social issues such as racism, exclusion, marriage and death.
A man is presented at the TJFF on June 15, 2023.
Trailer