With the upcoming Apple TV+ release of The Crowded Room, we're interested to see which streaming platform offers the best-rated content by viewers.
The top spot belongs to Apple TV+, with a 0.71-point lead over global giant Netflix, which finds itself in fifth place despite hits such as Squid Game and Stranger Things.
Apple TV+'s top spot could be attributed to a number of popular shows such as Ted Lasso, which has won 11 Primetime Emmys, and Severance with 2 Primetime Emmys to its credit. The film Coda won 3 Oscars, making Apple TV+ the very first streamer to win Best Picture, Best Supporting Actor and Best Adapted Screenplay.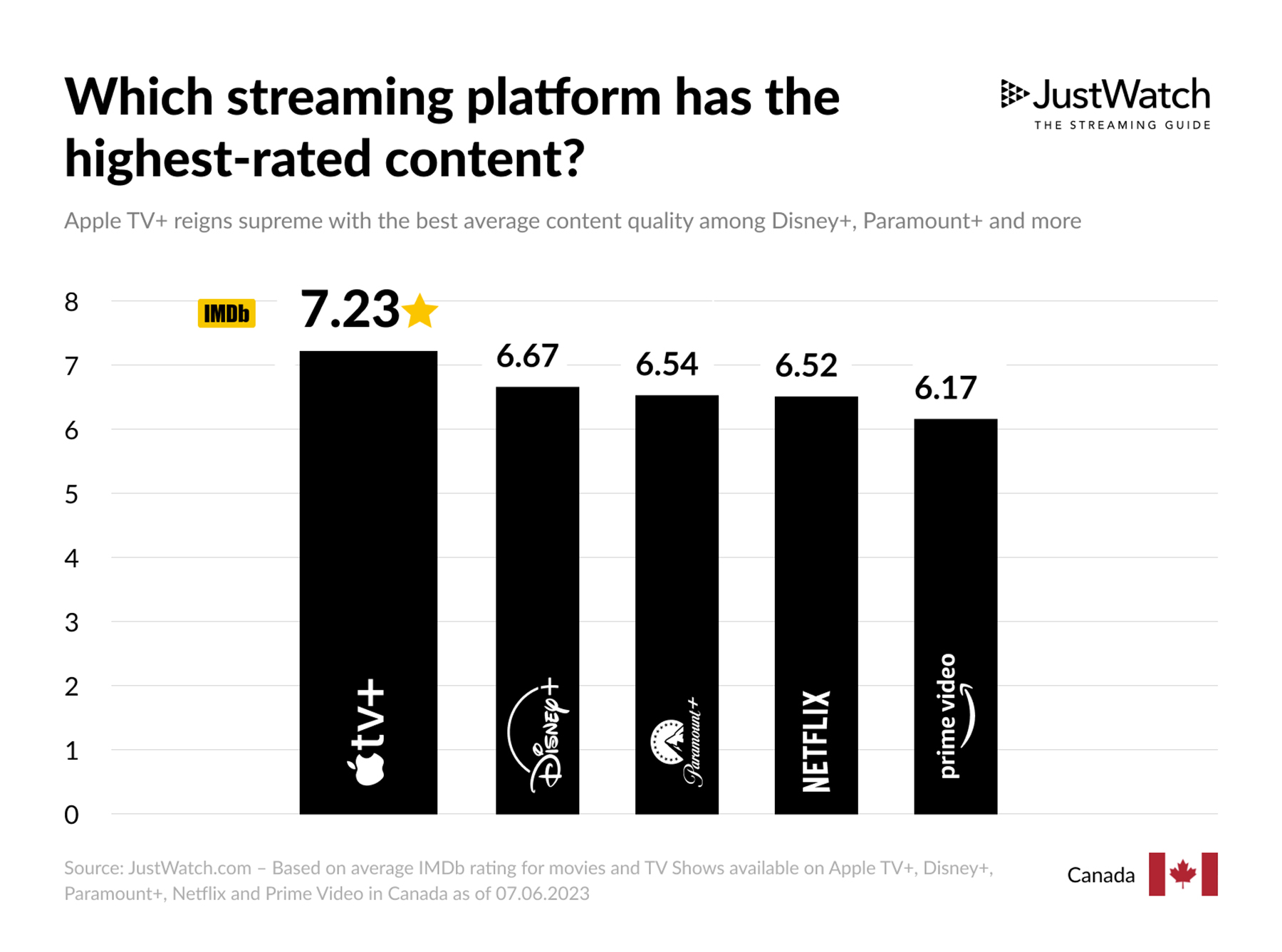 On the other hand, it should not be forgotten that this platform offers less content than its main rivals. This also reduces the risk of less popular shows.