The figures for May are in! What were the most popular streaming movies and series last month?
Here's what Just Watch sent us. There are several new additions to the list.
Movies
For the first time since we've been publishing these top 10 lists, only one film is back, and it's not even a film that was in the top 5 most popular the previous month. It's The Whale, which moves from 6th to 9th place.
Here are the 10 most popular movies of May.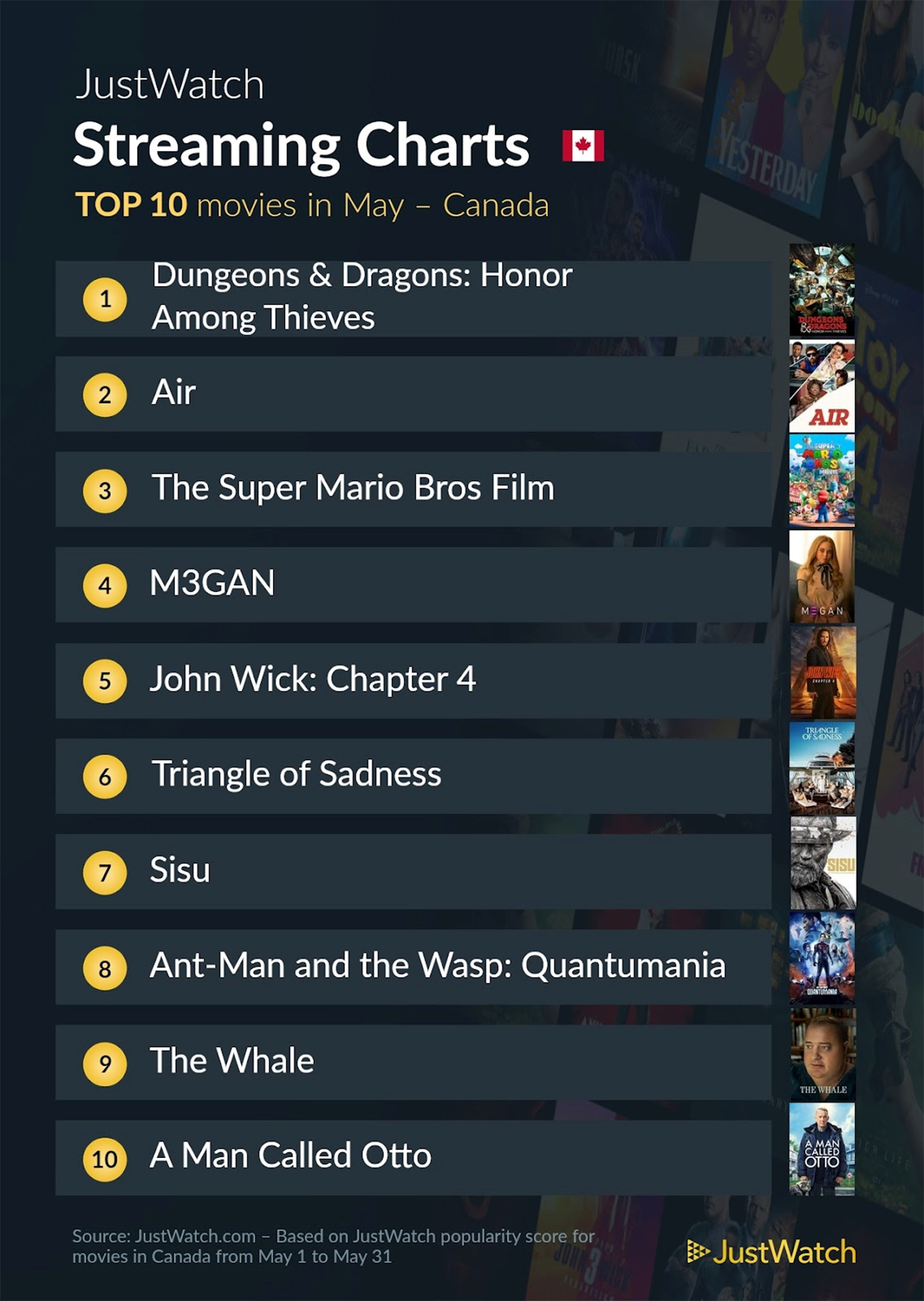 Series
In the streaming series category, 3 titles returned, meaning that 7 new titles made it into the top 10. While Ted Lasso and Succession remain at the top of the list, April's No. 1 Beef has disappeared from the radar.
Here are the top 10 for May.