June 2023 will be a big month on Prime Video, with 8 new series and 2 new movies produced by Amazon Studios.
Some series return for a new season, while 4 brand-new series also arrive on the platform.
Here's what this big June will look like.
Movies
Medellín (Franck Gastambide) – France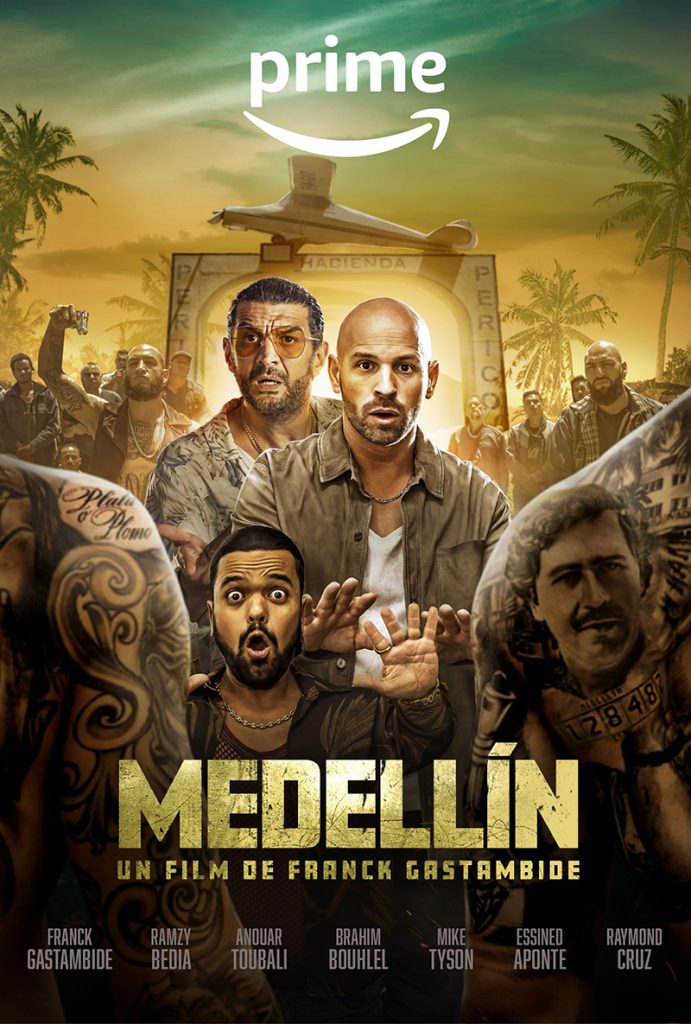 To save his younger brother from a dangerous cartel in Medellín, Reda (Ramzy Bedia) has a plan that is as simple as it is completely insane: Assemble a team and plan a raid in Colombia. But this crazy adventure will spiral out of control when he decides to kidnap the cartel leader's son in order to exchange him for his brother's life.
Available from June 2, 2023.
My Fault [Culpa mía] (Domingo González) – Spain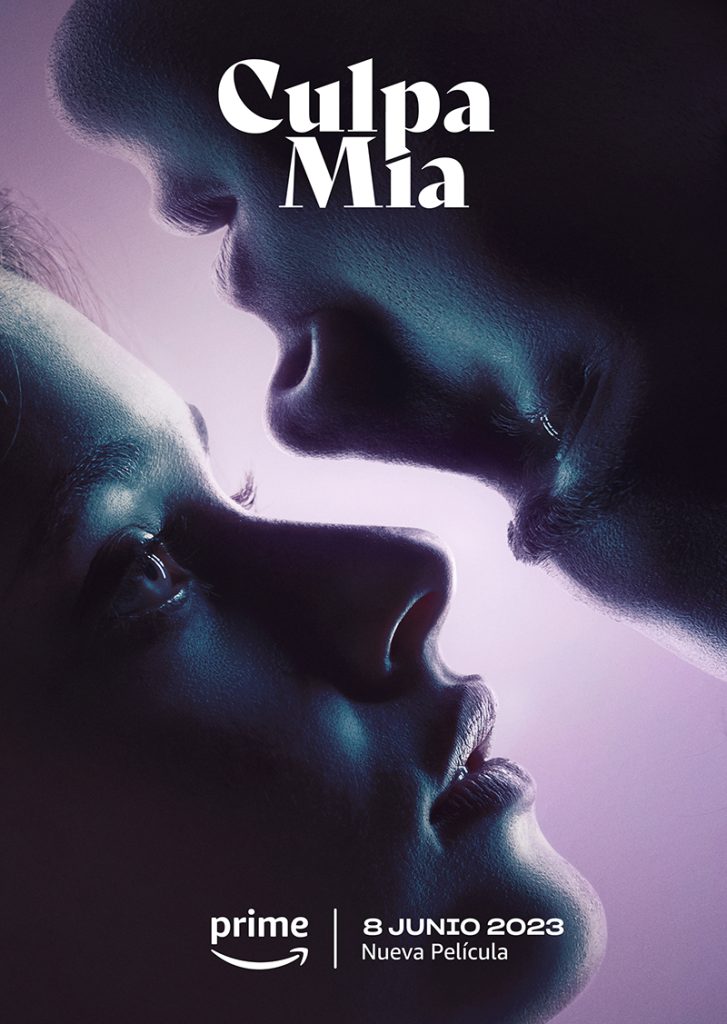 Noah has to leave her town, boyfriend and friends behind and move into the mansion of William Leister, her mother's new rich husband. Seventeen years old, proud and independent, Noah resists living in a mansion surrounded by luxury. There, she meets Nick, her new stepbrother, and the clash of their strong personalities becomes evident from the very beginning. Noah soon discovers that behind the image of a model son, Nick hides a life of fighting, gambling and illegal car racing–exactly what she has always run away from.
Despite the abyss between them, both begin to feel an irresistible attraction that will soon turn into pure fire and unbridled passion. Neither the ongoing rivalry, nor the opposition of those around them can prevent them from falling secretly and madly in love. But Nick's turbulent present and Noah's stormy past will put to a test both their lives and their forbidden love.
Available from June 8, 2023.
Series
With Love (season 2) – USA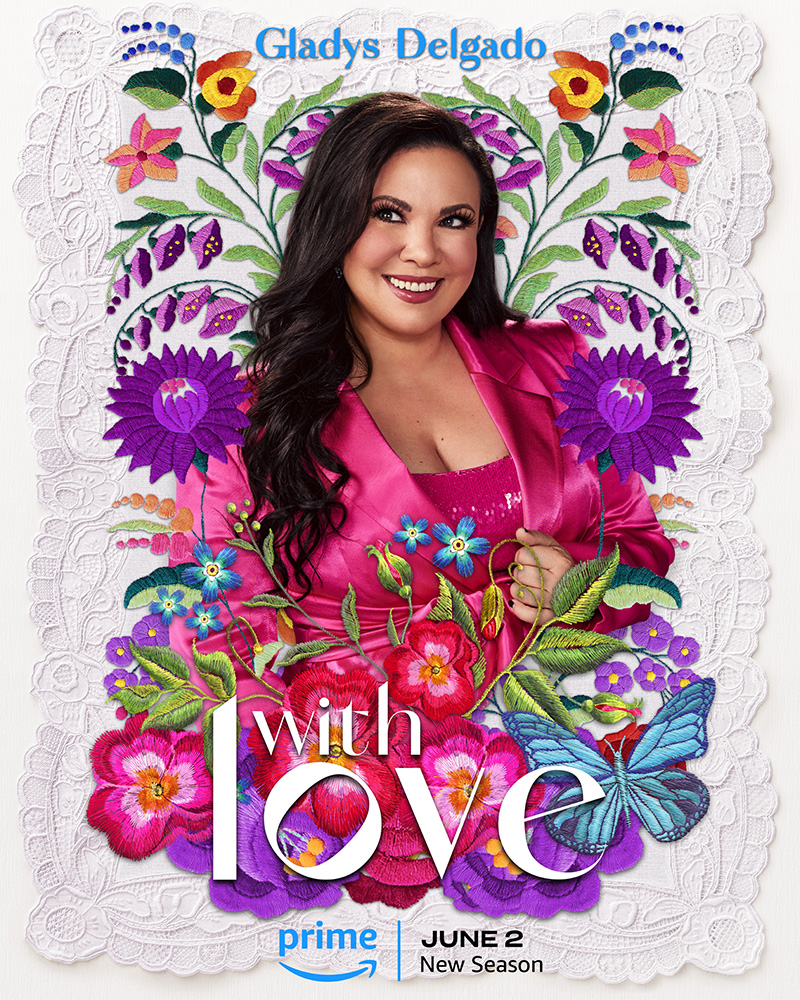 With Love is a romantic dramedy centered on siblings Lily and Jorge Diaz as they navigate big life changes and rely on their equally big family to get them through. Following her whirlwind romance with Santiago, Lily decides to focus all her energy on a personal journey of self-love by growing her makeup styling business and looking into homeownership. But when both Santiago and Nick profess their feelings for her, Lily wrestles with what is best for her future. Meanwhile Jorge begins to question whether he and Henry are truly compatible. When he meets Henry's proud Texan parents, he can't decide whether the relationship is a fairy tale or a nightmare.
Available from June 2, 2023.
Deadloch (season 1) – Australia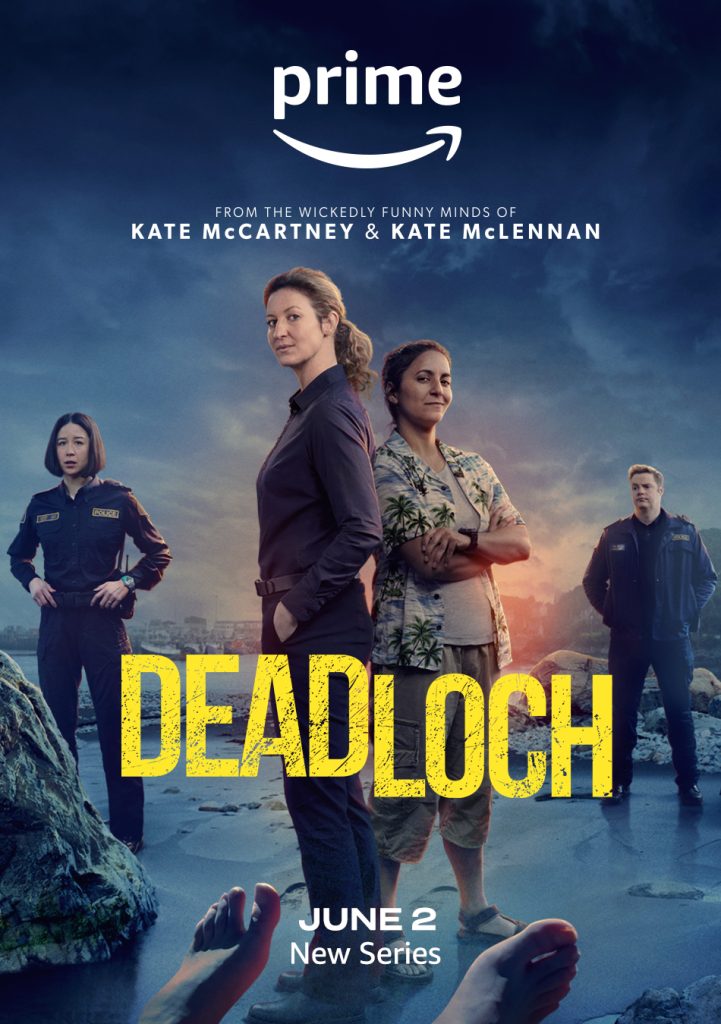 From the wickedly funny minds of Kate McCartney and Kate McLennan comes the eight-part crime comedy, Deadloch.
The Tasmanian town of Deadloch, a once sleepy seaside hamlet, is left reeling when a local man turns up dead on the beach. Two female detectives are thrown together to solve the case: Fastidious local Senior Sergeant Dulcie Collins and a rough as guts blow in from Darwin, Senior Investigator Eddie Redcliffe along with their overeager junior constable Abby. As the town prepares to launch the annual arts, food and culture event – Winter Feastival – the trio have to put their differences aside and work together to find the killer.
Available from June 2, 2023.
Shiny Happy People: Duggar Family Secrets – USA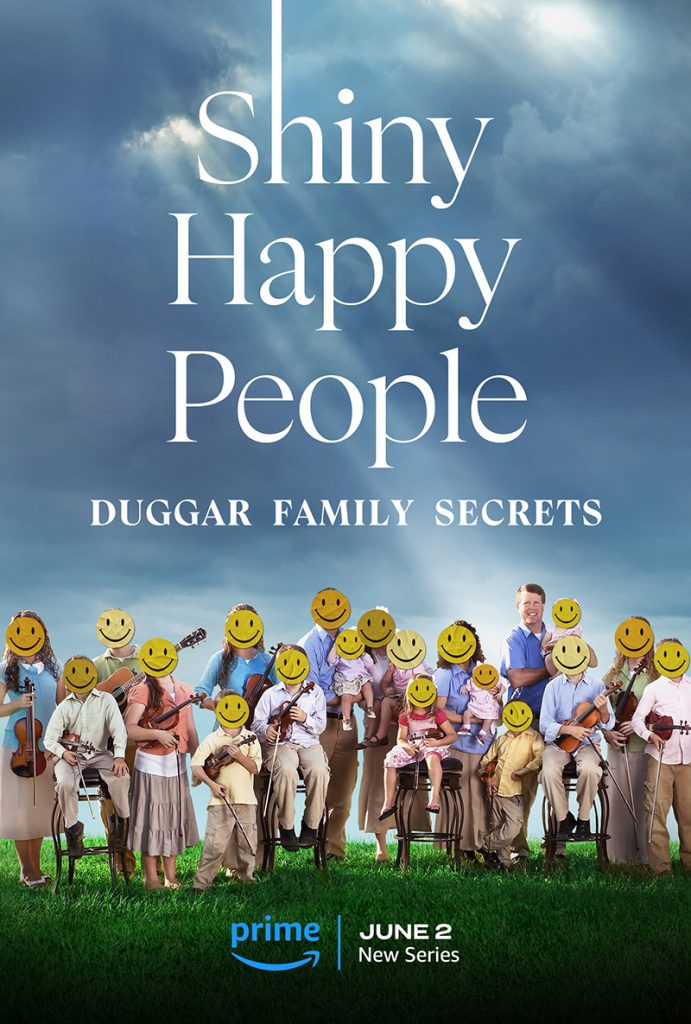 Shiny Happy People: Duggar Family Secrets is a limited docuseries exposing the truth beneath the wholesome Americana surface of reality tv's favorite mega-family The Duggars, and the radically controversial organization behind them: The Institute in Basic Life Principles. A number of ex-IBLP survivors bravely come forward and reveal the abusive practices that kept them in a living nightmare. For the first time, Jill Duggar Dillard will go on the record with her own story and be joined by family and close family friends who witnessed what went on behind the scenes firsthand. While details of the family and their scandals unfold, we realize they're part of an insidious, much-larger threat already in motion, with democracy itself in peril.
Available from June 2, 2023.
The Lake (season 2) – Canada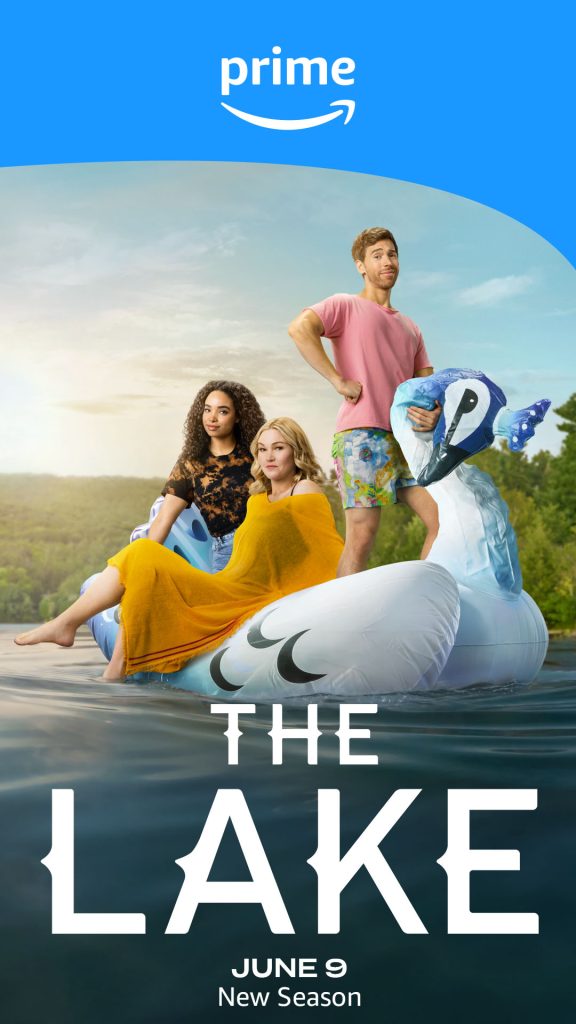 In Season Two, Justin (Jordan Gavaris) and Riley (Travis Nelson) decide to make their relationship official. But their plans, along with the beloved boathouse, go up in flames. Carrying equal parts shame and blame, Justin sets out to prove his innocence, rebuild the heart of the lake, and win back the man he loves. Meanwhile, Maisy-May (Julia Stiles) is dealing with a wildfire of her own: The return of her mother Mimsy (Lauren Holly), who claims she's dying and wants to spend her final summer with her family on the lake. Billie (Madison Shamoun) returns for what is meant to be a one-week vacation. Her holiday changes after a gorgeous tree planter, Forrest (Jhaleil Swaby), and a fierce climate activist, Ivy (Max Amani), suddenly give her two reasons to blow up her summer.
Available from June 9, 2023.
The Grand Tour: Eurocrash (season 5) – UK / USA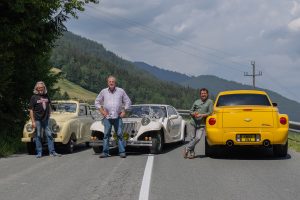 Jeremy, Richard and James have a problem. Every country they want to visit is either a trouble hotspot, or has banned them from entering. So instead, they head to Central Europe, on a road trip nobody has ever thought of, in cars nobody would ever dream of using. This epic 1400-mile journey, in an outrageous Japanese Al Capone gangster car, a pickup that thinks it's a convertible, and G 75 year old American micro mini, takes them from Gdańsk in Poland through Slovakia, Hungary, on to their final destination of the stunning Lake Bled in Slovenia. In Poland they cause havoc at a spectacular motor race featuring Soviet made Formula 1 cars, before heading to the actual prison camp where the Great Escape took place. In Kraków they recruit, a famous Formula 1 world champion to the team, before heading to Slovakia to sample a stunning Eastern European hypercar, a hidden racing Škoda classic, and the world's most advanced flying car.
With James as broken as the car he's driving, the trio plus their new recruit head into Hungary, where for their troubles, they end up in a time loop and have to run the gauntlet of the world's deadliest archers.
The team then make a dash for the finish line, which involves yet more peril in a spectacular Fast and Furious finale at a military airbase.
Why does James's car keep moving itself as if by magic? Why does Richard's car keep telling him he's terrible in bed? Why does Jeremy's car keep spouting chandeliers? Watch and learn, on the Grand Tour Road Trip that nobody has ever thought of doing….
Available from June 16, 2023.
Jalas o Te Rajas (season 1) – Mexico
The internet god Escorpion Dorado and the god of tv, Facundo, have rivaled for many years without resolve. In this season, both of them sign a contract committing to face each other in extreme challenges created by their celebrity friends who want to see them suffer and compete, all while knowing that the loser of each challenge will be severely punished. Road-tripping through Mexico and battling to prove who's the actual "ultimate winner," these two raging addicts will do whatever it takes to show who's who once and for all.
Available from June 16, 2023.
I'm A Virgo (season 1) – USA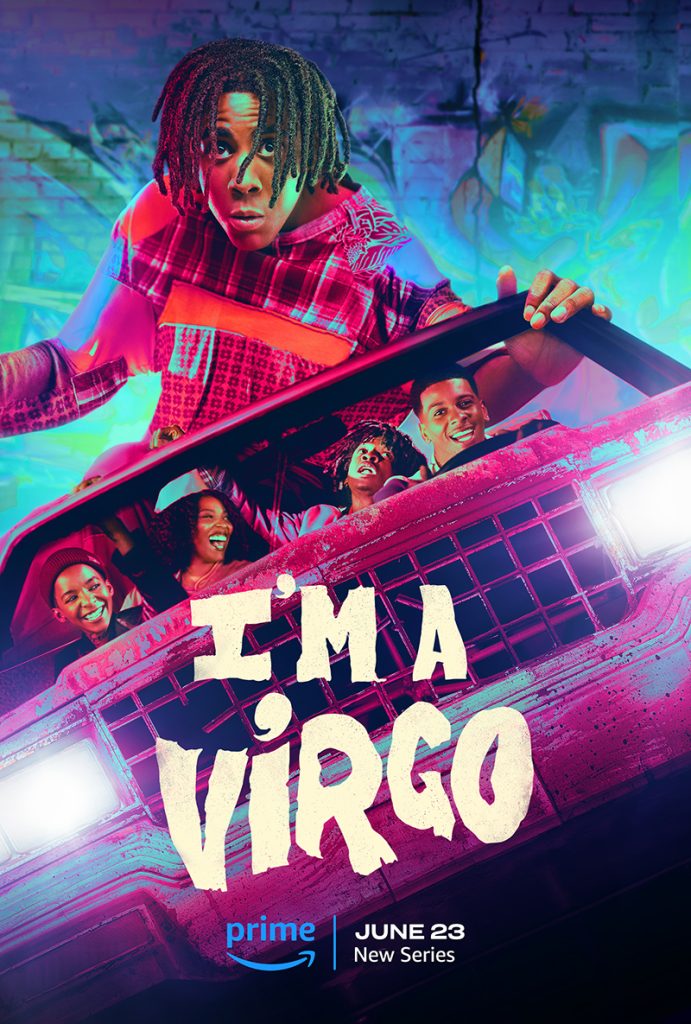 I'm A Virgo is a darkly comedic fantastical coming-of-age joyride about Cootie (Jharrel Jerome), a 13-foot-tall young Black man in Oakland, California. Having grown up hidden away, passing time on a diet of comic books and TV shows, he escapes to experience the beauty and contradictions of the real world. He forms friendships, finds love, navigates awkward situations, and encounters his idol, the real-life superhero named The Hero (Walton Goggins). I'm A Virgo is a mythical odyssey that questions the purpose of the mythical odyssey.
Available from June 23, 2023.
Tom Clancy's Jack Ryan (season 4) – USA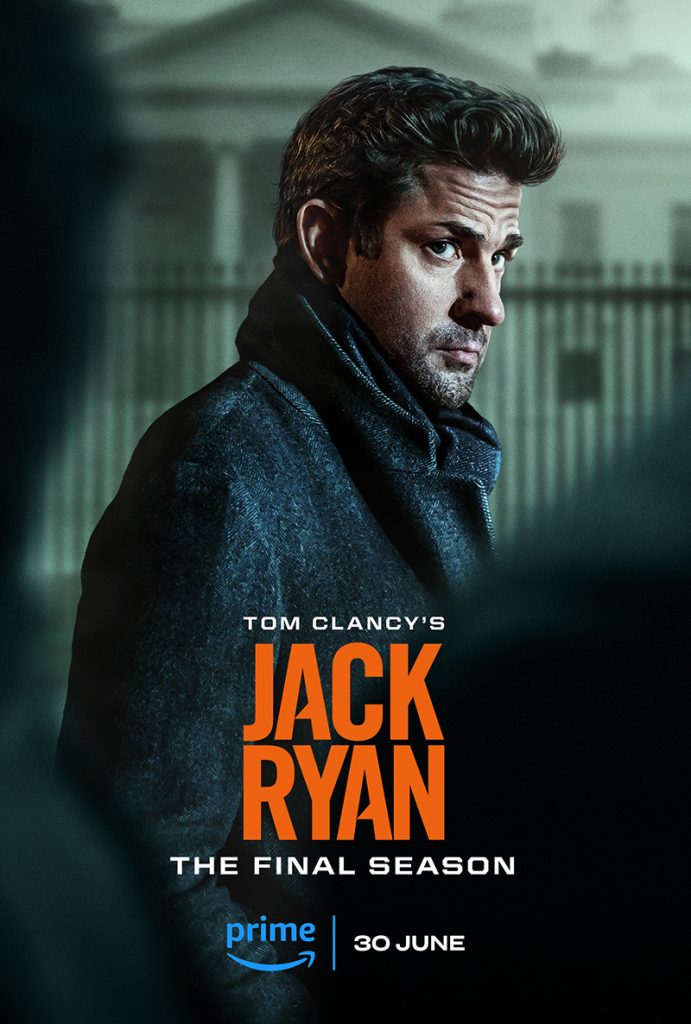 The fourth and final season of Tom Clancy's Jack Ryan finds the titular character on his most dangerous mission yet: facing an enemy both foreign and domestic. As the new CIA Acting Deputy Director, Jack Ryan is tasked with unearthing internal corruption, and in doing so, uncovers a series of suspicious black ops that could expose the vulnerability of the country. As Jack and the team investigate how deep the corruption runs, he discovers a far-worse reality—the convergence of a drug cartel with a terrorist organization—ultimately revealing a conspiracy much closer to home and testing our hero's belief in the system he has always fought to protect.
Available from June 30, 2023.