"— That's where we're going?
— That's where we're going!"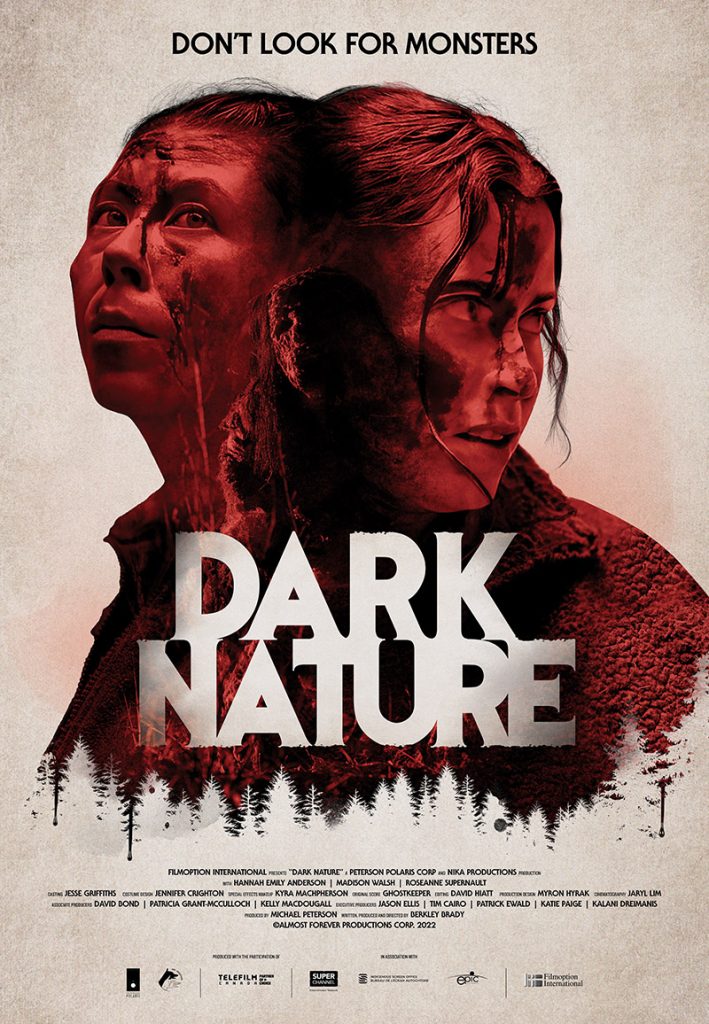 When Joy (Hannah Emily Anderson) escapes an abusive relationship, her friend Carmen (Madison Walsh) talks her into a retreat for women surviving trauma in the Rocky Mountains with the acclaimed Dr. Dunnely (Kyra Harper). As they move deeper into the wilderness and their treatment, Joy thinks her violent ex-boyfriend is out there somewhere, or perhaps something even worse.
With Dark Nature, Berkley Brady offers a rather classic horror film, with certain elements that still make it stand out from the crowd. We're talking about this Canadian film that has nothing to envy to the big Hollywood productions.
Fighting your inner monster
Berkley Brady's feature-length horror debut is a suspenseful, bloody journey into the darkest recesses of the human mind.
Indeed, by featuring women trying to get out of harmful patterns and mental health problems, the director deviates from the usual model of films where a group meets in the woods to celebrate and abuse. Which leads the viewer to see the attacks on these characters from a different perspective. Indeed, the viewer does not have the impression that these women "deserve" to die.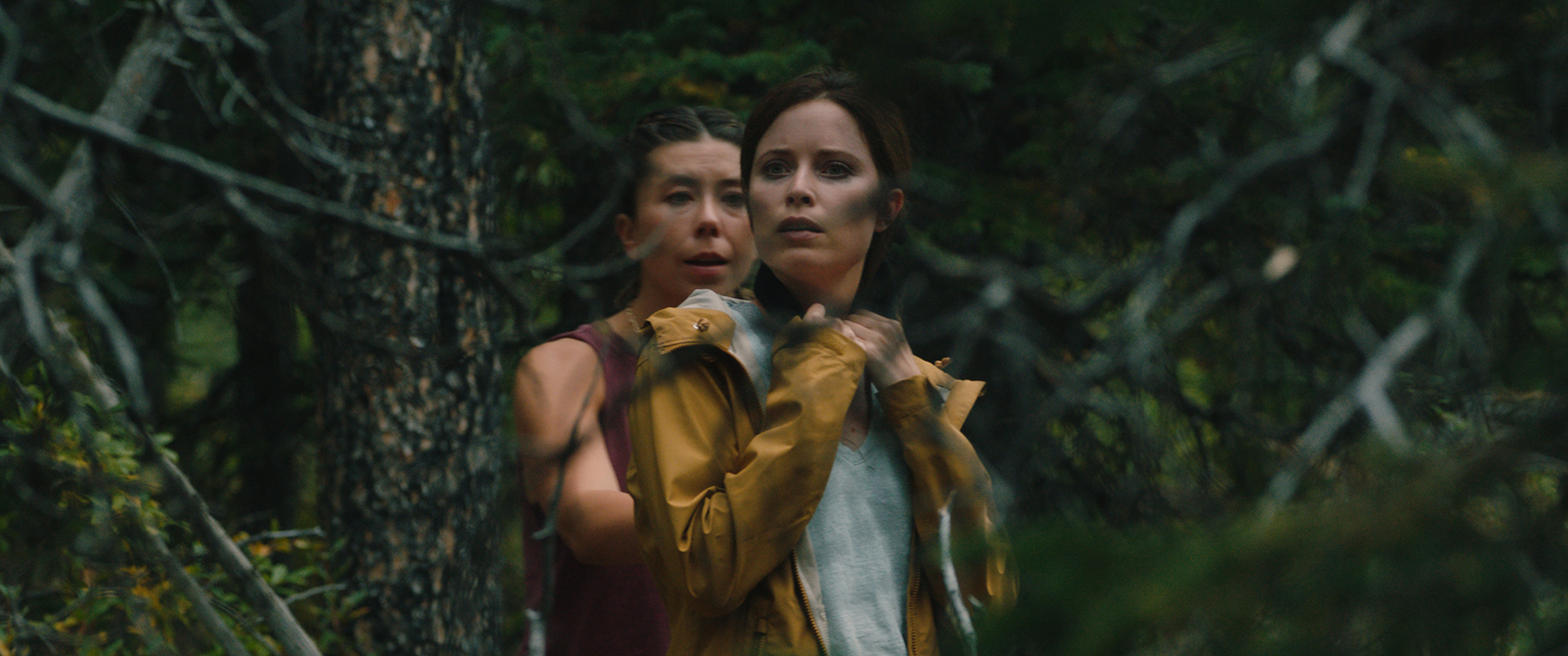 Joy tries to recover from years of abuse by her ex-boyfriend that drove the woman to the brink of depression. She reluctantly consents to a short-lived camping retreat…but discovers that demons from her past have followed her into these ancient woods.
Carmen, Joy's best friend, a photographer by profession, convinces her to join the retreat to try to heal herself…but what they encounter in the woods will push the limits of their friendship to the breaking point. She is confident, funny, and deeply concerned for Joy's well-being.
The other two women in search of redemptions experience the same kind of internal conflicts.
Basically, the director uses the monster of the woods as a way of illustrating that in order to heal, we must be ready to fight against the monster that inhabits us. Unlike the majority of films, the reading is rather easy to do. It's all to Brady's credit.
The mountain's killer view
Filmed in Treaty 7 territory, which includes the city of Calgary and surrounding areas, Dark nature offers stunning views. The beauty of the spaces clashes with this creepy creature that women will encounter. It's a great way to show the contradictions of our world and human behavior. If we take the character of Joy for example, her desire to get out of an unbearable and violent situation comes into conflict with her uncontrollable desire to want to trust her ex. Besides, the most beautiful contradiction is probably the first name of the character, Joy, when she is really unhappy.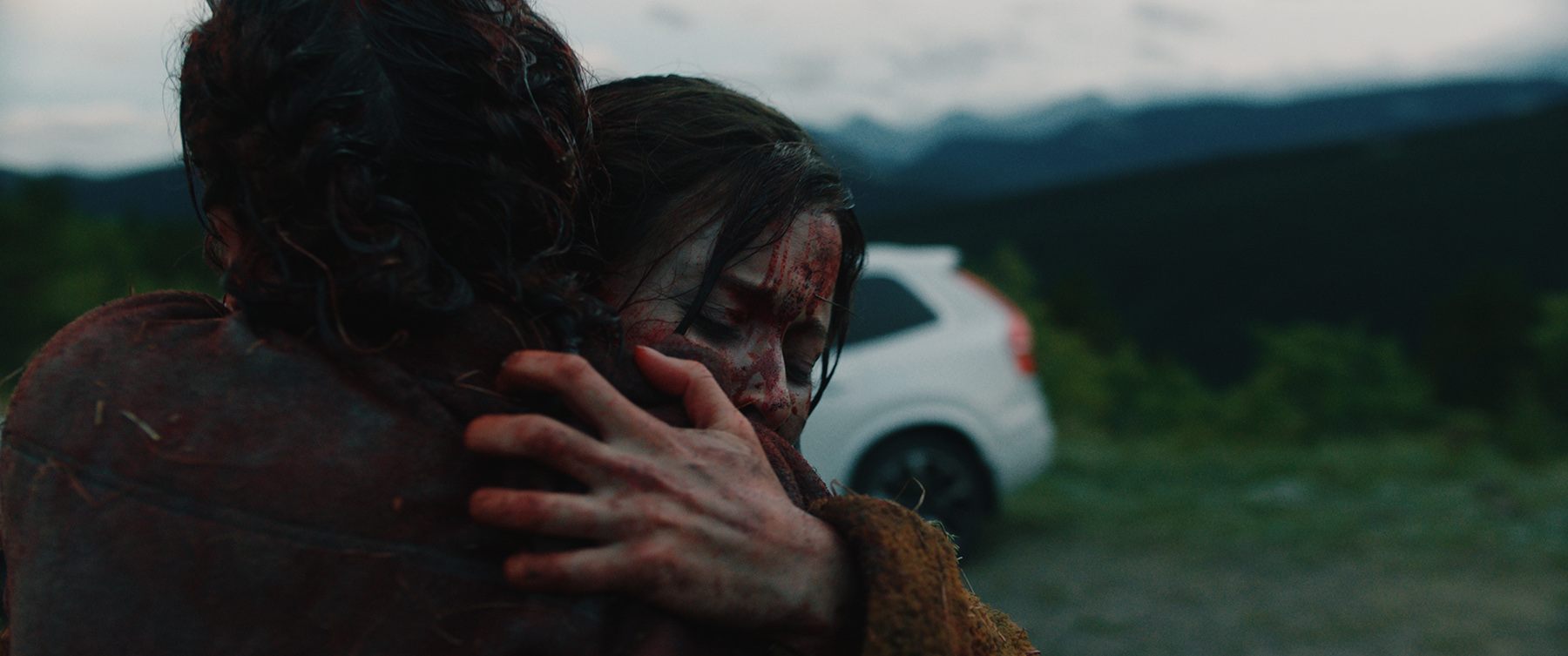 Shooting in this kind of remote place is not easy. Luckily, when you're shooting a low-budget movie, it also means having less gear to lug around. On a low budget? It seems so. But honestly, if I hadn't been told, I wouldn't have known. Obviously, the beauty of the (natural) scenery helps to convey the small details that could be less grandiose. But, no matter how hard I look, nothing suggests that the budget is less than any big production.
A little more…
In the end, Dark nature is a rather classic horror film that will appeal to the general public. But above all, it is proof that Canadian cinema is capable of being just as good as the one of its southern neighbour.
Maybe you should take the opportunity to try it out. ☺
Trailer