"Never have I ever been under review at medical school for allegations of…"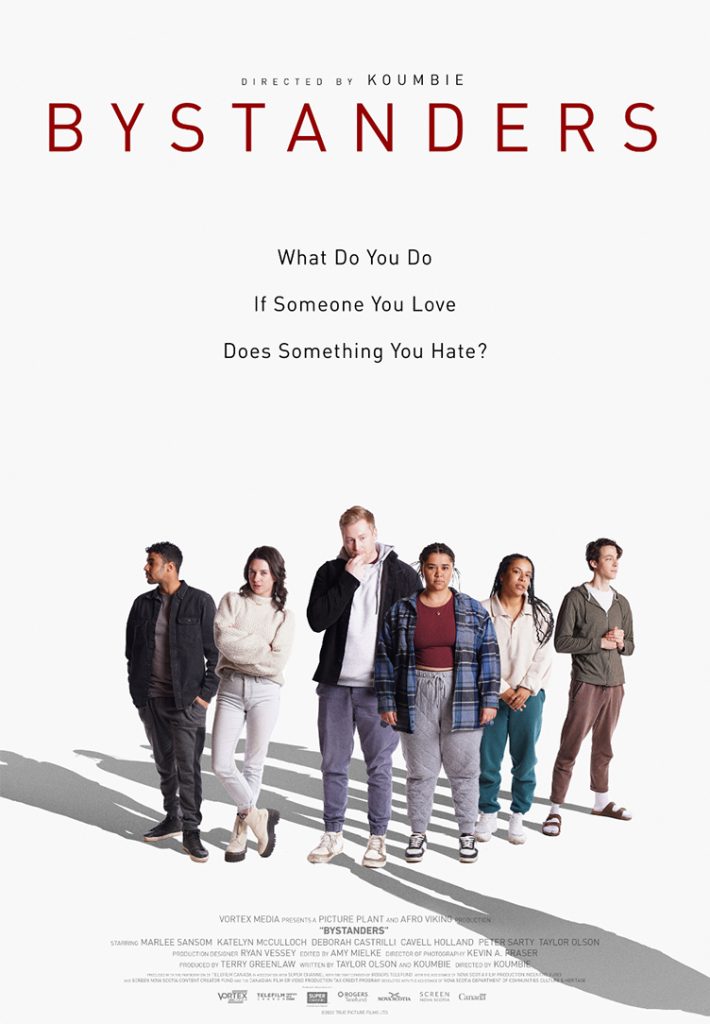 Kyle (Peter Sarty) is Justin's brother, Zeke (Cavell Holland) is Justin's roommate, Lily (Deborah Castrilli) is Justin's biggest fan, Sophia (Katelyn McCulloch) is Justin's critic and Ayda (Marlee Sansom) is Justin's first love. This group of childhood friends, now in their 20s, share their traditional spring weekend getaway and are forced to confront the elephant in the room – Justin (Taylor Olson).
With Bystanders, Koumbie dares to ask the big question that persists with sexual assault: what do we do now? She offers a movie that departs from the norm while remaining accessible to the general public.
The post #MeToo
According to some studies, it seems that 1 in 4 women will experience some form of sexual violence in her lifetime. This means that there is a very high probability that you know a man who has committed some form of sexual violence, if not yourself.
There are many stories about victims, survivors and perpetrators. Koumbie's film does not talk about them. Rather, it is the story of people who know an abuser. The observers, the spectators, the flies on the wall — the bystanders.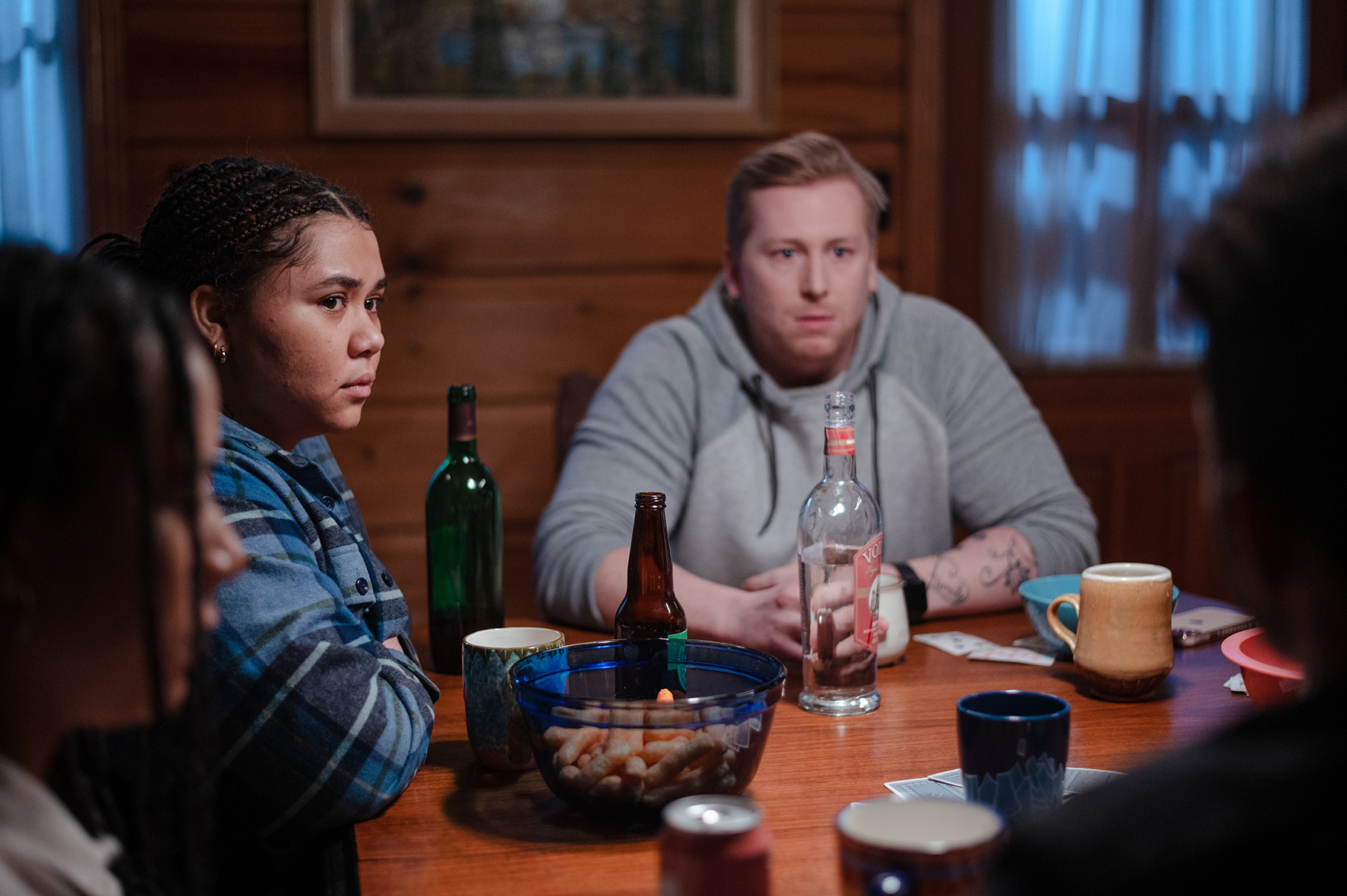 What the #MeToo movement has managed to do is to draw attention to the problem and above all to show its importance. But now, more than 5 years later, what do we do with that? Many behaviors are no longer socially accepted. Actions that we did not see as problematic before are now judged differently. That being said, things don't get any simpler. In fact, sometimes it seems like it's even a lot more complicated.
In Bystanders, the director uses the famous theme of the group of friends who meet and where a fight breaks out, revealing terrible secrets. Except that here we go far beyond the discovery that a person has slept with another. By placing the viewer at the center of a conflict well staged by the script and the directing, the viewer feels uncomfortable.
These 6 friends have known each other since childhood. They are tightly knit and they are like family, even closer. In this kind of situation, how do we react when we learn that one of ours has committed a sexual assault? Not brutal rape. Rather a situation in which a couple is having sex and for some reason that we do not know, the girl asks to stop, but her boyfriend continues. The issue here is not to know if it was good or bad, but rather to ask ourselves how, as a friend, as a family, we should react to this kind of situation.
Family, friendship, destruction
The staging is perfect. The beginning of the film suggests a light film in which a group of friends gathers to party. The atmosphere is light, the 5 have fun. We see the closeness of the members of the group. They jump into each other's arms, stick together, bathe naked, all together, without any embarrassment. Then everything changes with the sudden arrival of Justin.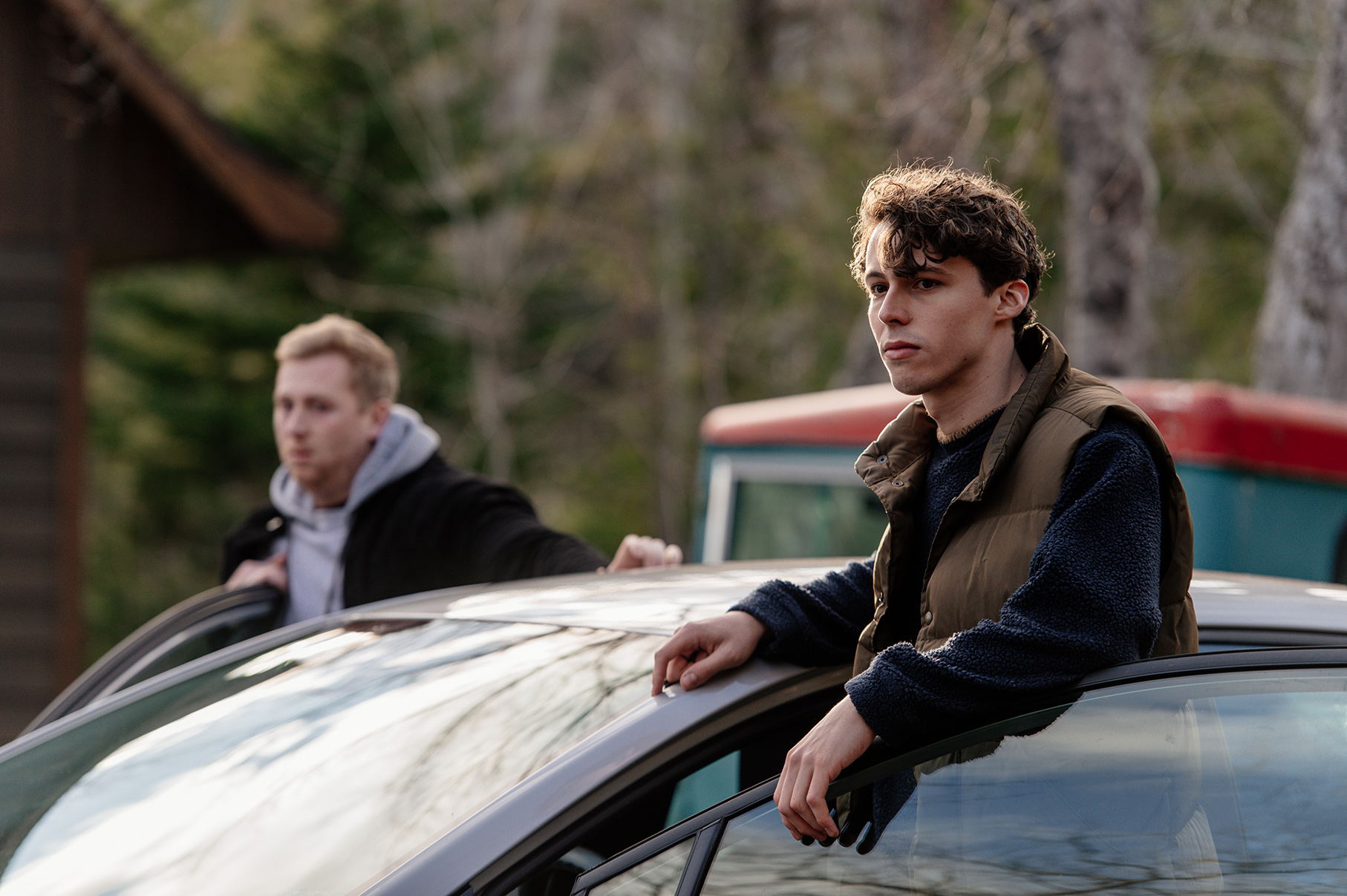 The image darkens slightly, just subtly enough to be perceived, the dialogues are less fluid. But the film becomes really interesting when the viewer has a guilty pleasure watching them start bickering during the "Never have I ever did…" game during which the bomb explodes.
Zeke reveals to the group that Justin is in big trouble in medical school. Then Justin ends up confessing. But that's where the film is strong. The young man – according to his version of the facts – did not sordidly rape a woman. He had "just" continued the sexual relationship when his girlfriend had possibly asked him to stop.
At this moment, each of the other 5 characters becomes a type of completely realistic reactions that regularly occur in this kind of situation. Throughout the long night, a very charged debate rages and their rosy image of who Justin is — in fact, who they all are — slowly blurs. With their friend's future at stake, they debate what to do with this new information.
Pretend nothing happened? After all, Justin is a good person. Denounce him on social networks as being a sickening rapist? Isn't this the best thing to do, so that it is "cancelled"? Support him in this ordeal? He is our friend, our brother after all. Unless her ex is making a big deal out of next to nothing? You know, maybe she wasn't really clear about the fact that she no longer wanted to have this sexual encounter… The film succeeds in putting the viewer in this same state of questioning. So what's the best thing to do here? Because it is clear that each situation must be assessed in a unique way.
A little more…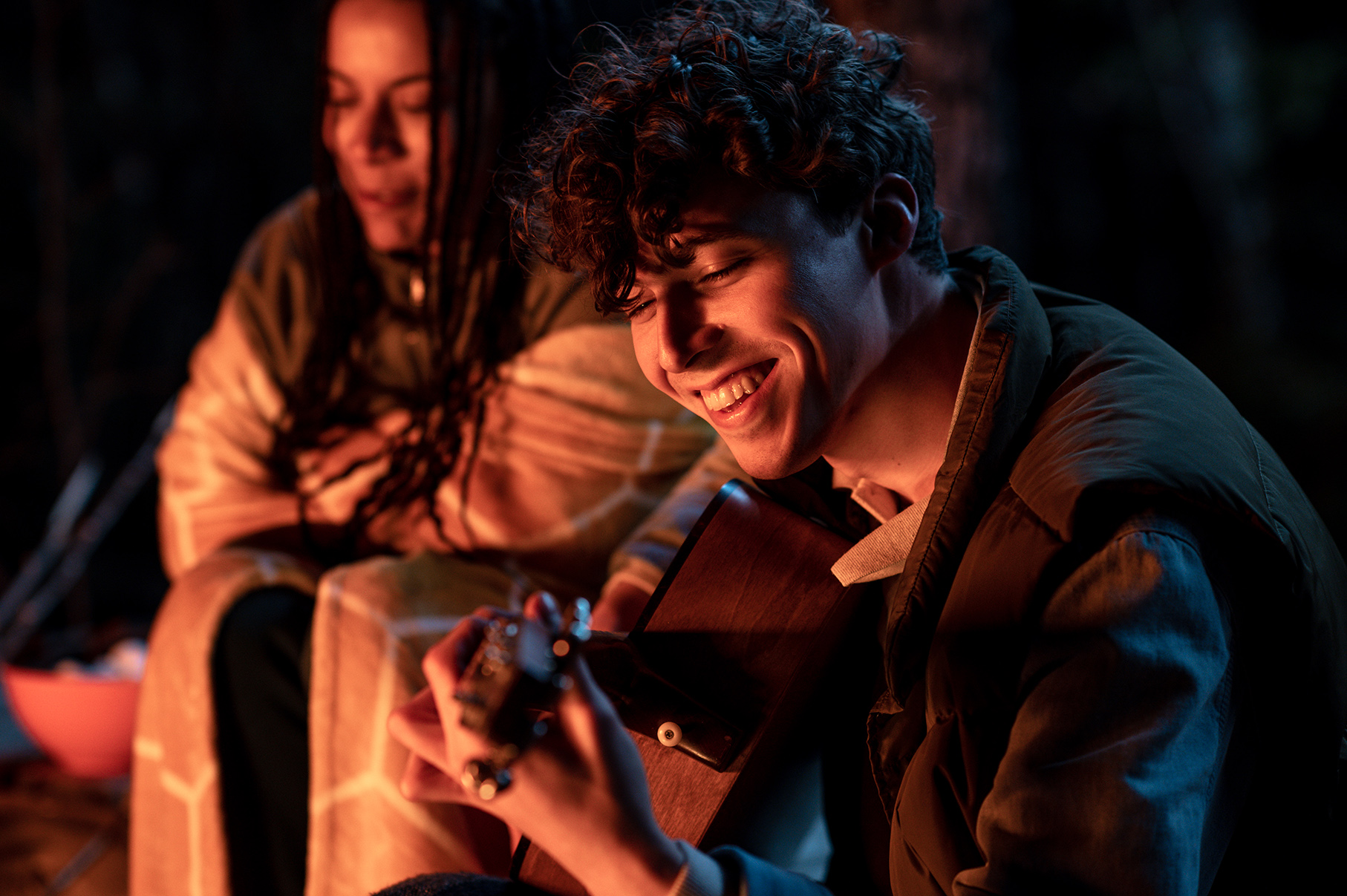 Koumbie pulls off something quite unlikely. She offers a poignant, tough film, which forces the viewer to introspect. And at the same time, she offers a work accessible to any public aged at least 14 years.
At a time when the term "sexual assault" is very broad, we sometimes do not know how to react. Bystanders is, in this perspective, an excellent film, showing that several positions exist, and that it is not always easy to decide, by oneself, which is the best.
Trailer