Who wins and who loses at the start of 2023 on streaming platforms?
There's been a lot of talk about the many who unsubscribe from Netflix. But what is it really?
SVOD market shares in Q1 2023
Streaming leaders of the Canadian market, Netflix and Prime Video, are in a tight race for first with only a 2% margin between the two. Apple TV+ is fighting to catch up with Paramount+, trailing by 2%.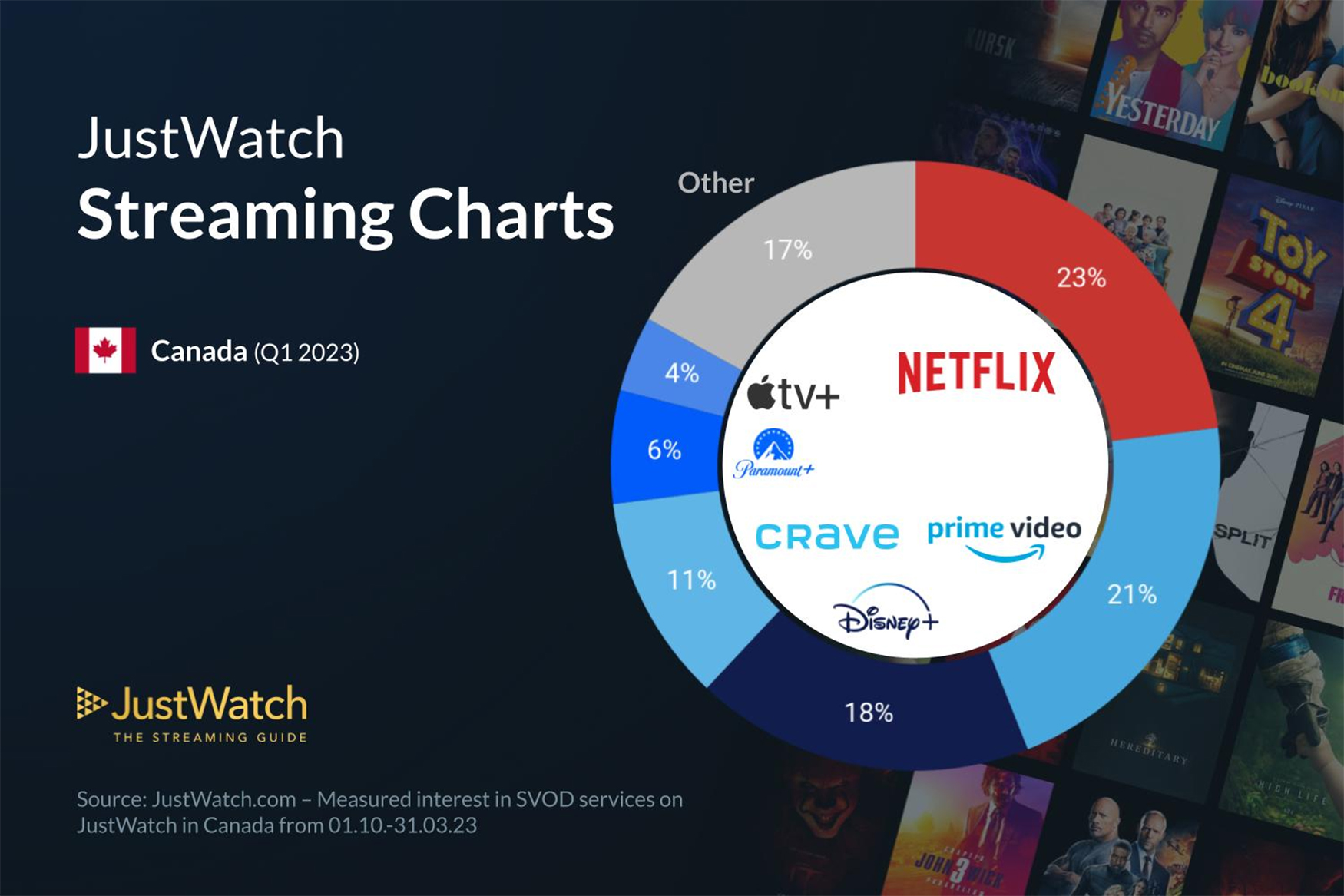 Market share development in 2023
Paramount+ showed significant growth with a +2% increase since the beginning of the year. Disney+ and Crave gained market share as well, with a +1% increase each. On the other hand, Apple TV+ suffered from a -1% drop in the same time.