Les chiffres de Just Watch sont sortis. Quels ont été les films et les séries les plus populaires du mois de mars 2023, au Canada?
On regarde ça avec vous.
Les films
Ce sont toujours les grands gagnants des Oscars 2023 qui trônent en tête de classement, à commencer par Everything everywhere all at once qui conserve la première place. 
Parmi les nouveaux arrivés, on retrouve le très attendu John Wick. Voici le top 10.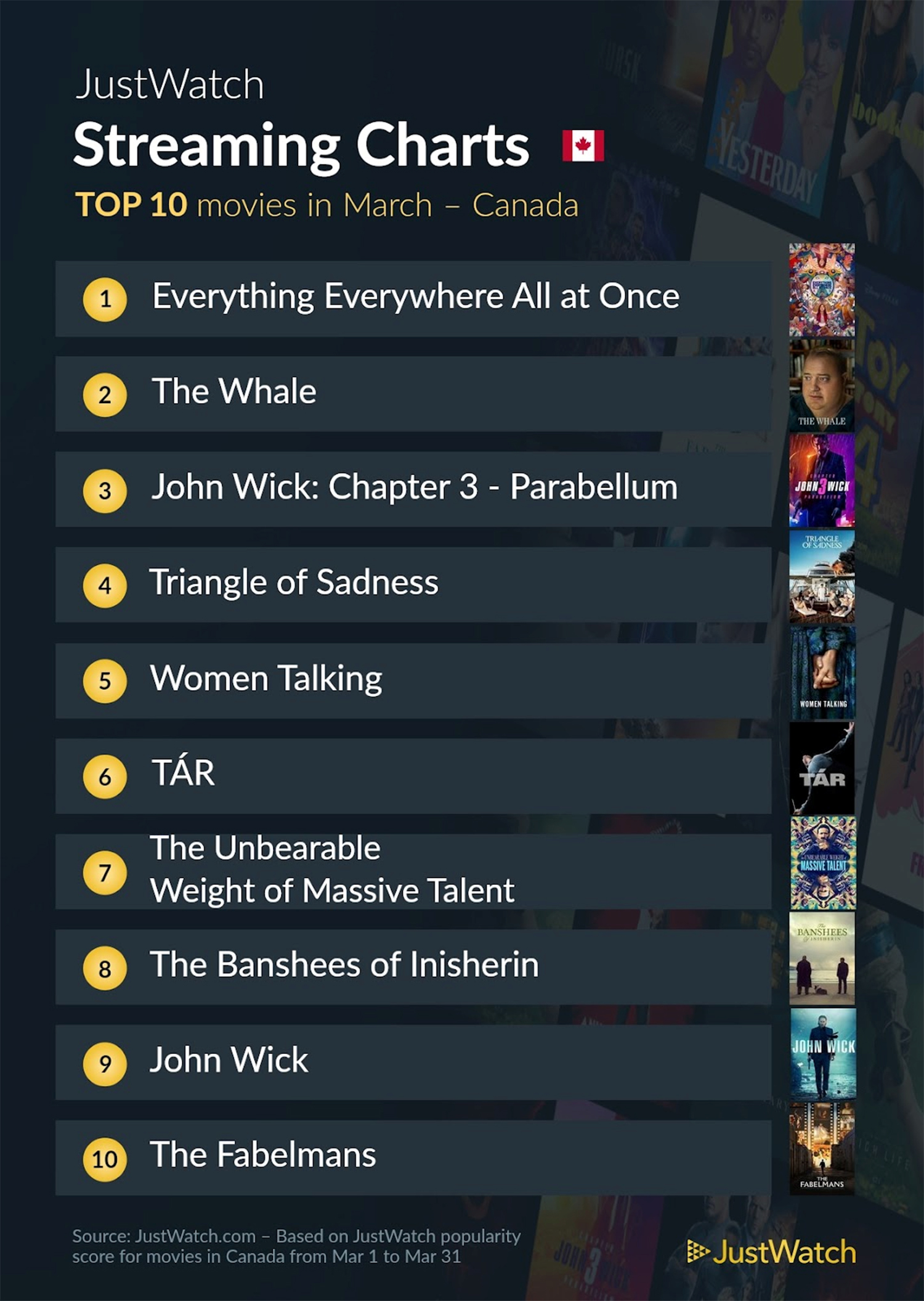 Les séries
Pas de surprise en tête de classement ici non plus. The Last of Us poursuit sa domination. C'est aussi le retour de The Mandalorian et l'arrivée de Daisy Jones & the Six, qui se faufile dans le top 10. 
Voici la liste complète.