Yes, Valentine's Day is back. Given the popularity of our "hot" movie suggestions for previous Valentines, we've decided to come back with some new suggestions. Like last year, we opted for short films.
Trois (Arthur Da Costa Oddos) – France – 11 minutes
Lola (Léa Mesnil) and Claude (Mathias Minne) form a carefree and quirky young couple. So, when Lola announces to Claude that she is pregnant, it is a furious desire to live that takes over their future responsibilities as parents.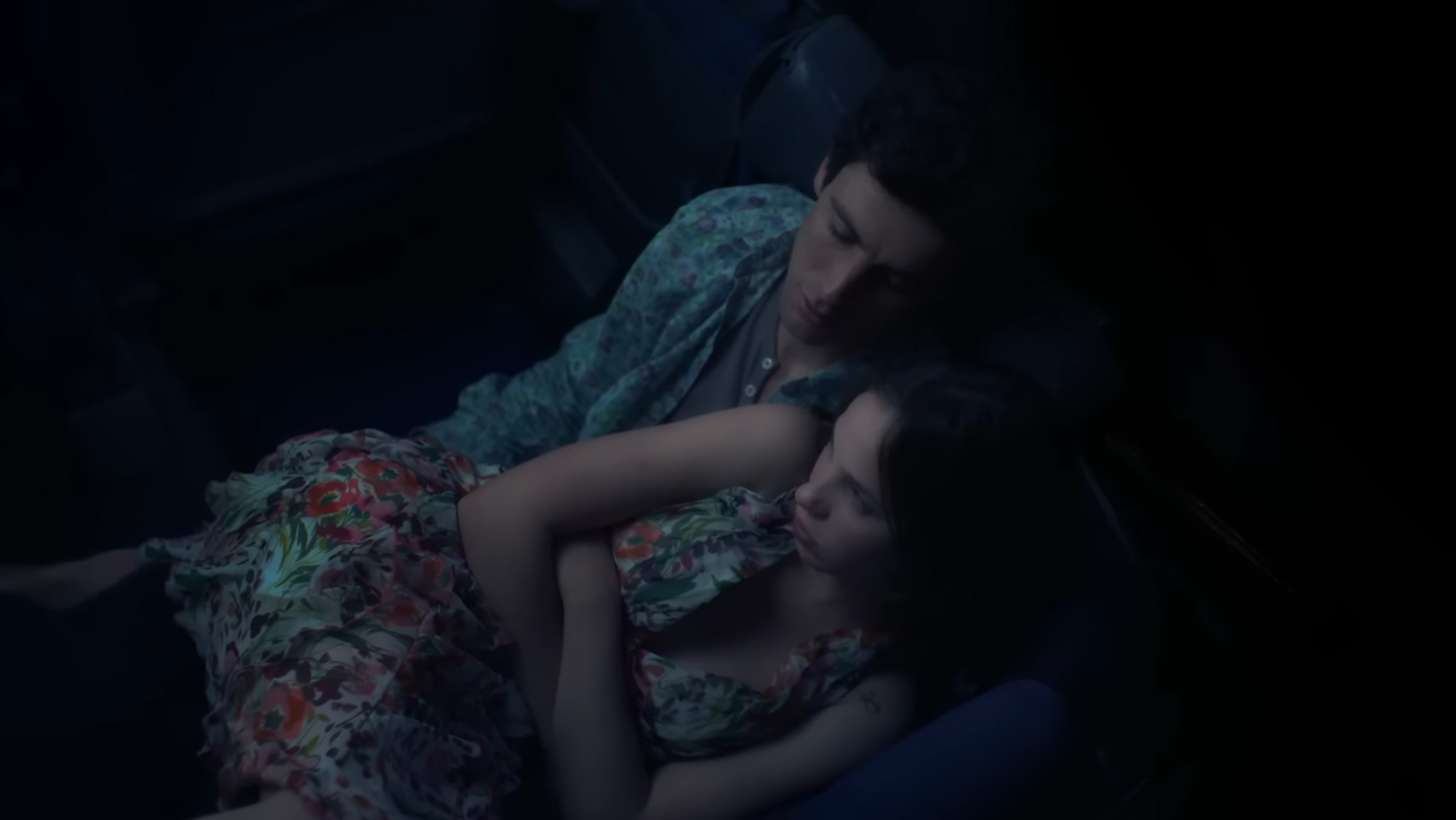 I don't know how hot Trois can be said to be. There are certainly some scenes that will cause heat, but let's say that the end is… less exciting. But this is a great short film about realizing that youth isn't forever.
The two actors share a chemistry that makes all the difference in this kind of film. They are beautiful and in love. They are carefree and rebellious. It all adds up to a beautiful Valentine's Day movie. Some will see it as an exciting film while others will see it as a hard-hitting love film.
Either way, I highly suggest it!
Girl Talk (Erika Rose) – USA – 17 minutes
Girl Talk follows 20-something Mia (Hannah Hodson) as she explores the disparity between emotional and physical intimacy, coming to a head when she meets an intriguing couple.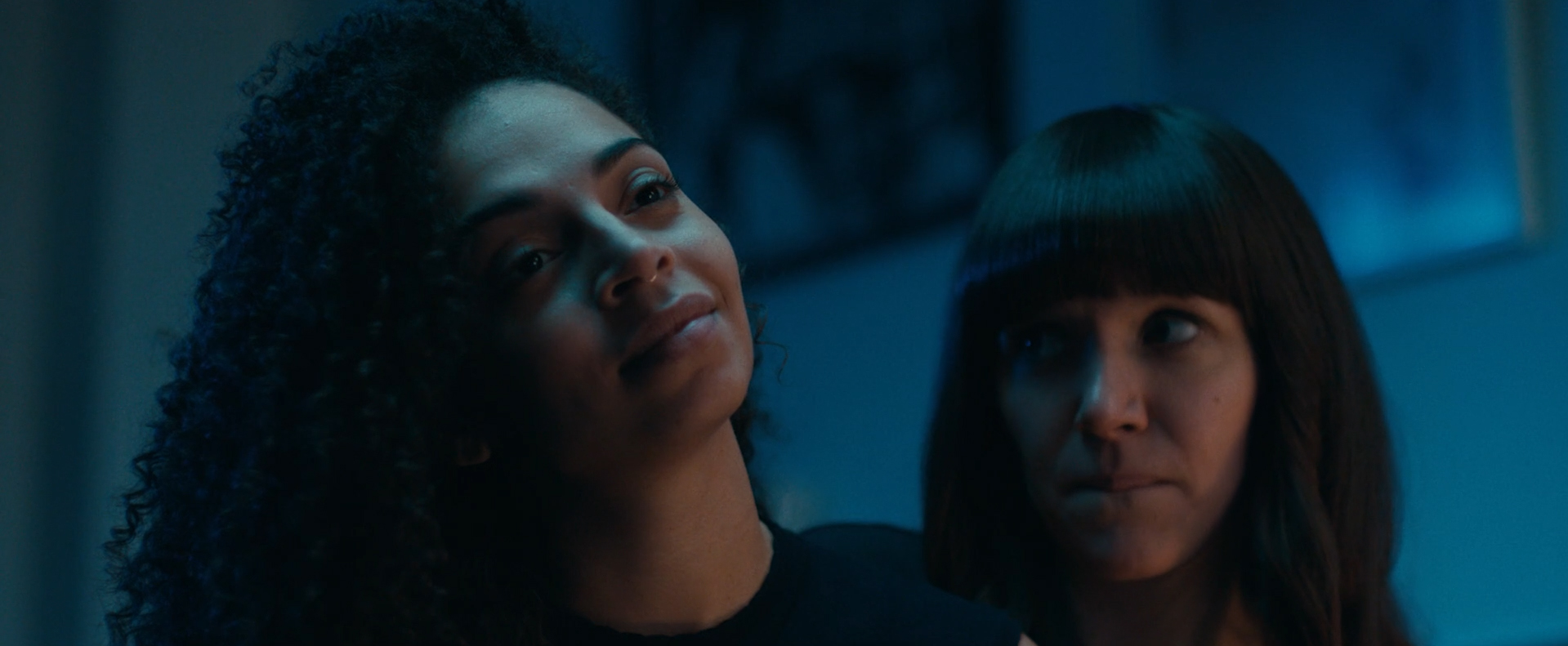 Here is a beautiful foray into the world of feminine love. Erika Rose offers a work that is not only warm, but of a strong visual and screenplay quality. It touches on universal themes such as love and pleasure, but also on more specific themes, such as the difficulty in reaching orgasm.
So here is a beautiful film to watch for two… or more, it depends.  😉
Instinct (Maria Alice Arida) – USA – 17 minutes
Isabelle (Christine Kellogg Darrin), a lonely gallery owner meets a dangerously seductive performance artist (Jordan Monaghan) and discovers that they have more in common than expected. Will Isabelle allow herself to let Camila in without giving in to her true nature?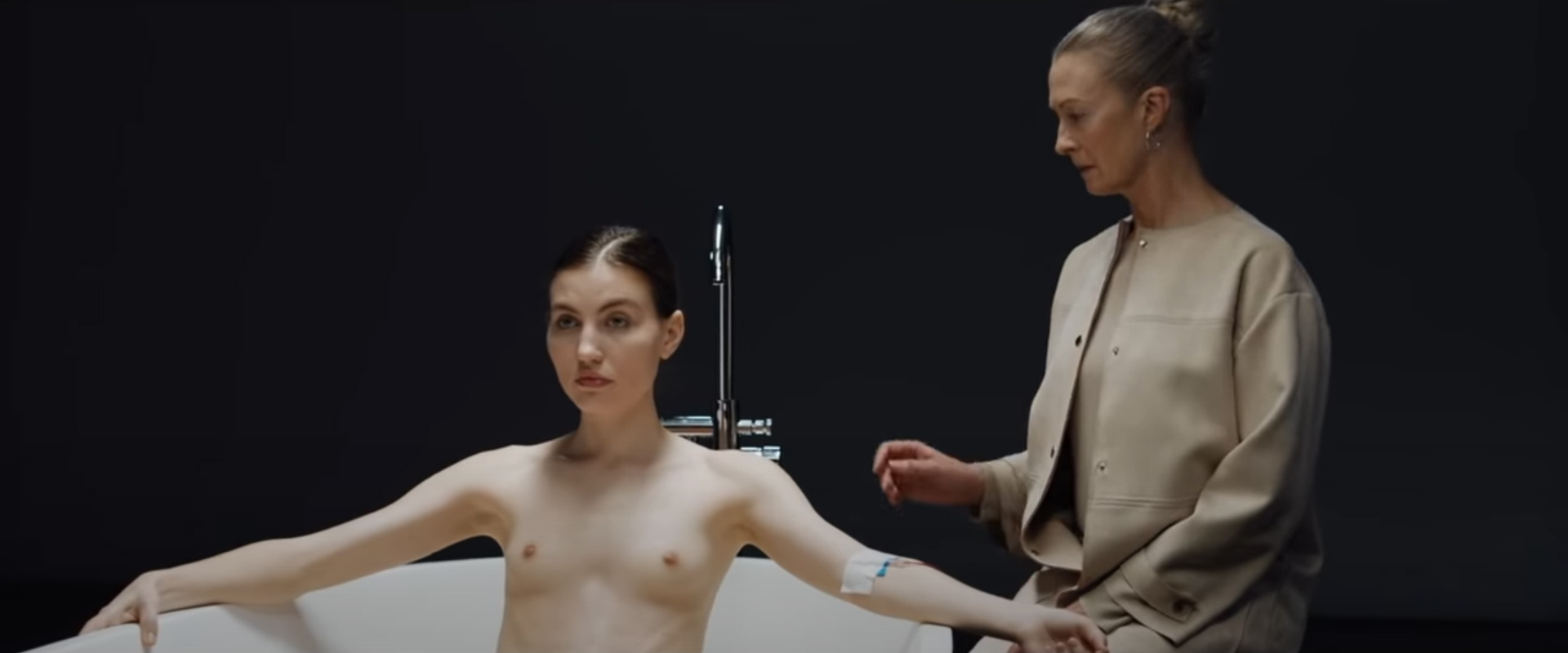 Do you know what they say? Horror movies are often the most exciting. Instinct clearly falls into this category. But… it may not arouse everyone.
First, the dark but warm image filled with orange hues is warm, intimate. The character of Isabelle contains a sensual violence that is likely to charm more than one. As for her counterpart, Camila, she exudes an assumed and violent sexuality.
Their meeting creates a spark worthy of the Marquis de Sade. If you don't have a sensitive heart and an openness to soft BDSM games, you will certainly like this short film.
Hot set (Cyril Zima) – USA – 15 minutes
The cast and crew are shooting a porn movie in the mountainside house, when they receive the news: nuclear war has just begun.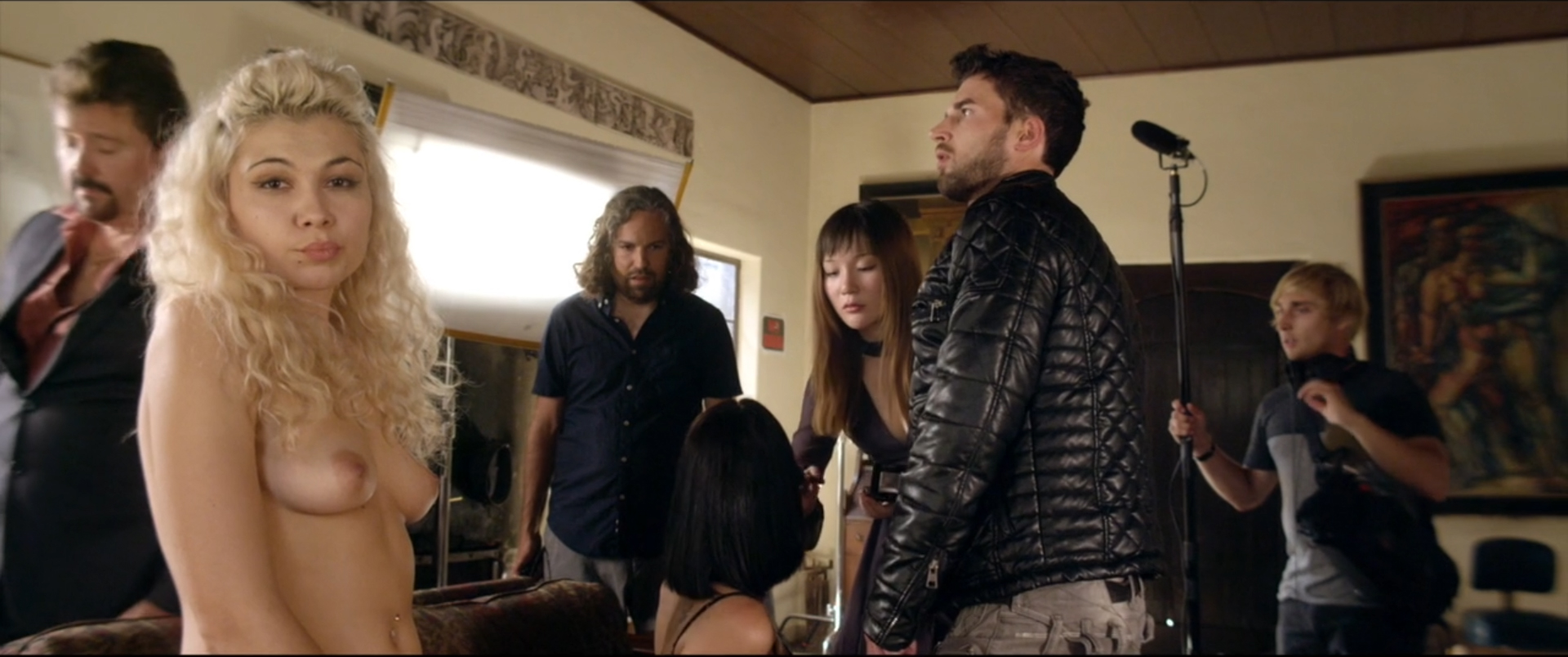 With Hot set, Cyril Zima offers a hilarious film, which plays on the clichés of the porn industry.
Well, I have to admit, this one isn't that exciting. Other than the fact that there's a woman walking around topless throughout the movie, it's a lot funnier than anything else. But don't we say that laughter contributes to sexuality? Bah, who cares, with this short film, you will be thoroughly entertained.
Basically, this film does not present anything exceptional. The actors are good, nothing more. The image is correct, nothing more. The staging is mastered without being staggered. The script is good, without being crazy. But what makes a good film is sometimes the assembly of all these things. Here, the effect is successful.
So if you want a little laugh on this feast of love, I invite you to watch Hot set.
Y (Nicolas Auzeine) – France – 13 minutes
At 19, Pauline (Marie Petiot) has a string of one-night stands and outings with girlfriends. She decided to run away from love so as not to suffer any longer.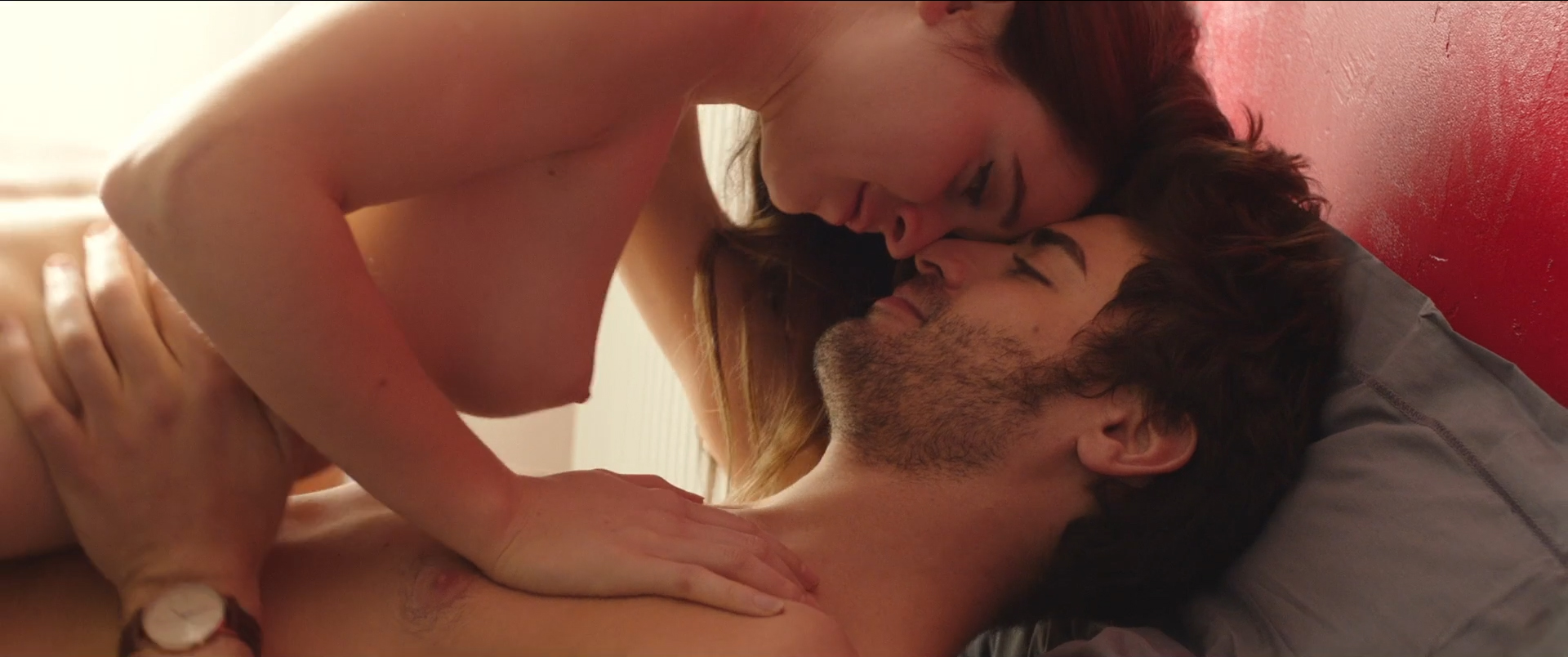 Y is a film that is both exciting and somewhat depressing. It deals with the issues of love in our times. Find the right person, accept or not to put yourselves in danger, live in madness or try setting up. It clearly shows the relational issues that young people experience.
Nicolas Auzeine thus offers a strong work with an actress of great talent. We haven't had the chance to see her often in Canada, but she has appeared in a lot of movies and series. We saw her here, in Cut!, which I told you about during the last Fantasia festival.
I therefore invite you to look at Y, not only for its warm side, but also for its intelligent side which leads to reflection.
***
Happy Valentine's Day!