With Super Mario coming to theaters soon, and with the popularity of The Last of Us on HBO, it's only natural to wonder what the most popular video game adaptations have been.
It has long been said that video games always end up in failed adaptations that distort the games. But now the tide is turning.
In partnership with Just Watch, we present to you the most successful adaptations.
Movies
For movies, Uncharted tops the list. Interestingly, the two Sonic the Hedgehog movies also end up on the list.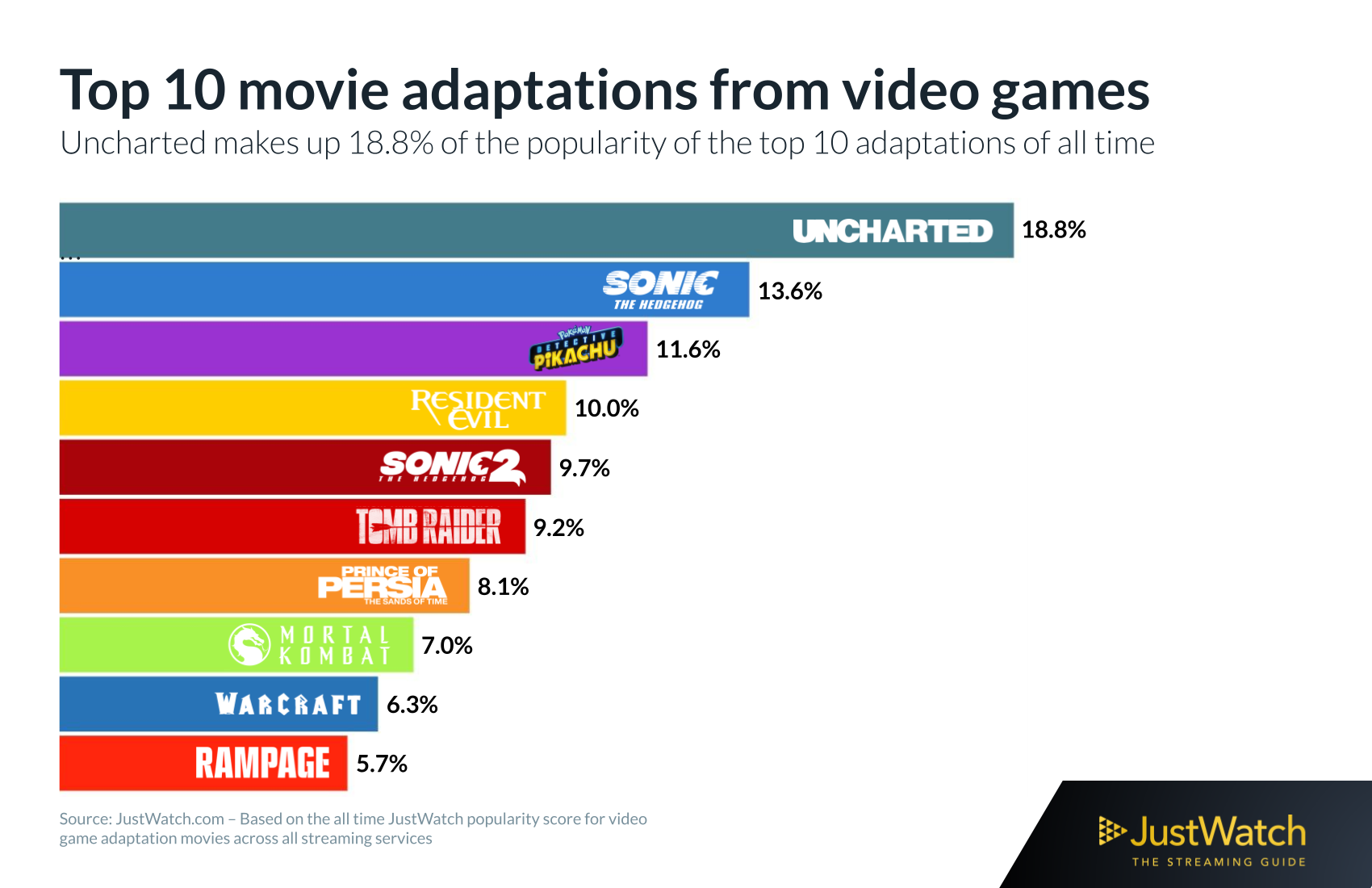 Series
Despite being released less than a month ago, The Last of Us ranks as the third best series adaptations from video games of all time. Arcane, the show adapted from the popular game League of Legends, comes in at number 1.