With a little delay, here are the most watched Movies and series in December 2022, again according to Just Watch.
Movies
Will you be surprised to learn that 4 of the 10 most watched films in December were Christmas movies? And to prove that the classics don't go out of style, it's the always fun National Lampoon's Christmas Vacation that tops the list.
Two of the favorites for the Oscars and the Golden Globes also made it into the top 10 for December.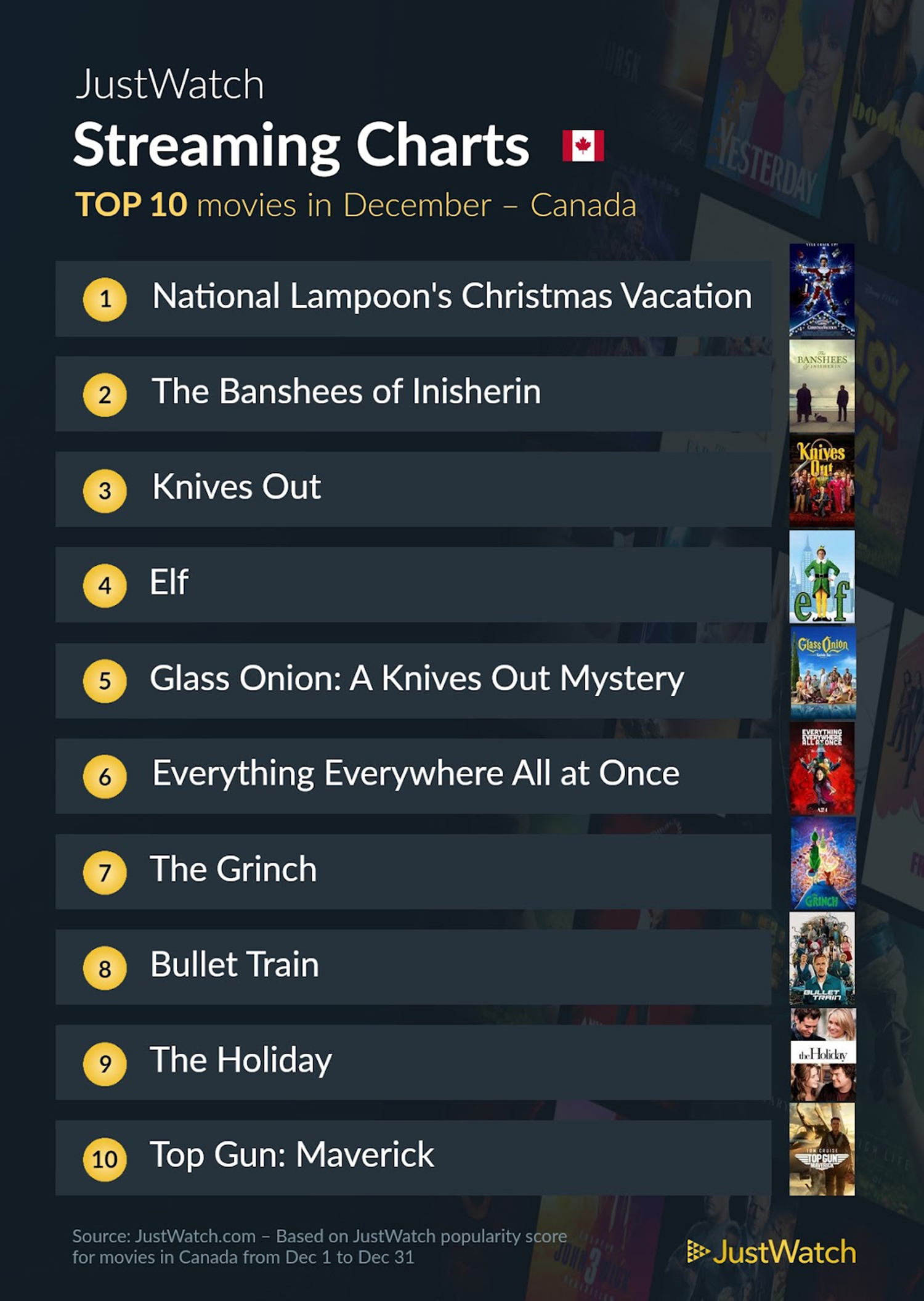 Here is the full list.
Series
At the series level, it was less predictable. Several so-called "holiday" series were offered by the streaming giants, but none managed to position themselves in the top 10.
Here is the list of the 10 most watched series.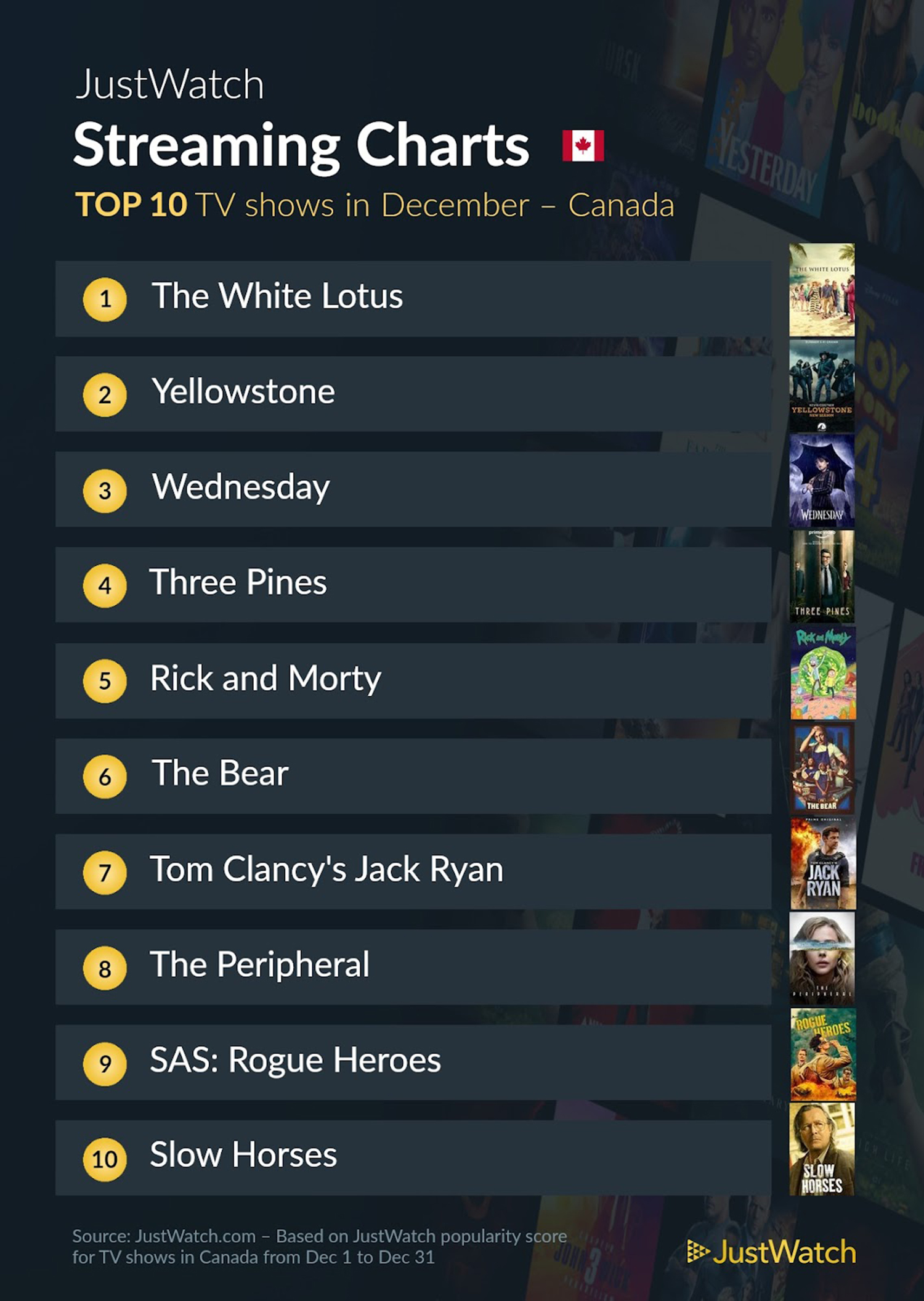 What were your favorites during the month of December?