Small novelty that we will try to introduce at LPS… Each month, we will give you the 10 most watched series and movies in streaming, in Canada, during the previous month.
So here we start with the most viewed in November 2022, according to Just Watch.
In terms of movies, it is quite interesting – and surprising – to see the titles that end up in this top 10. Although Top Gun: Maverick is not a very big surprise, a movie like Everything Everywhere All at Once is.
Here is the full list: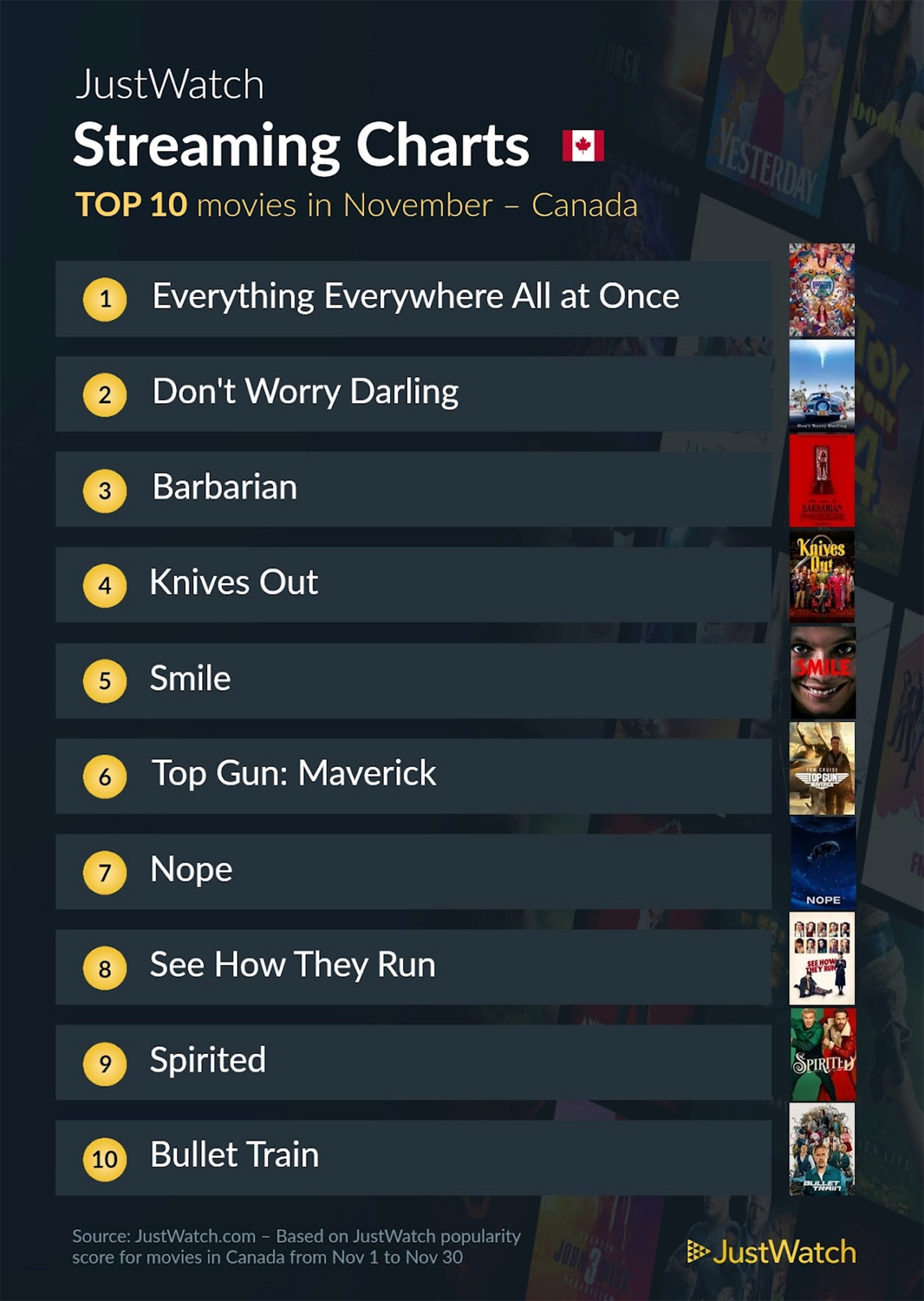 At the series level, there are fewer surprises. Other than, maybe, Yellowstone being in first place…
With the Queen's recent passing, it was easy to predict The Crown would make it into the top 10. Already the series was hugely popular. Netflix is well represented with, among other things, two big titles, 1899 (surprise success) and Wednesday (very very predictable success). This last series also divides the subscribers. Prime Video is also there with The Peripheral, a supernatural series.
Here is the full list: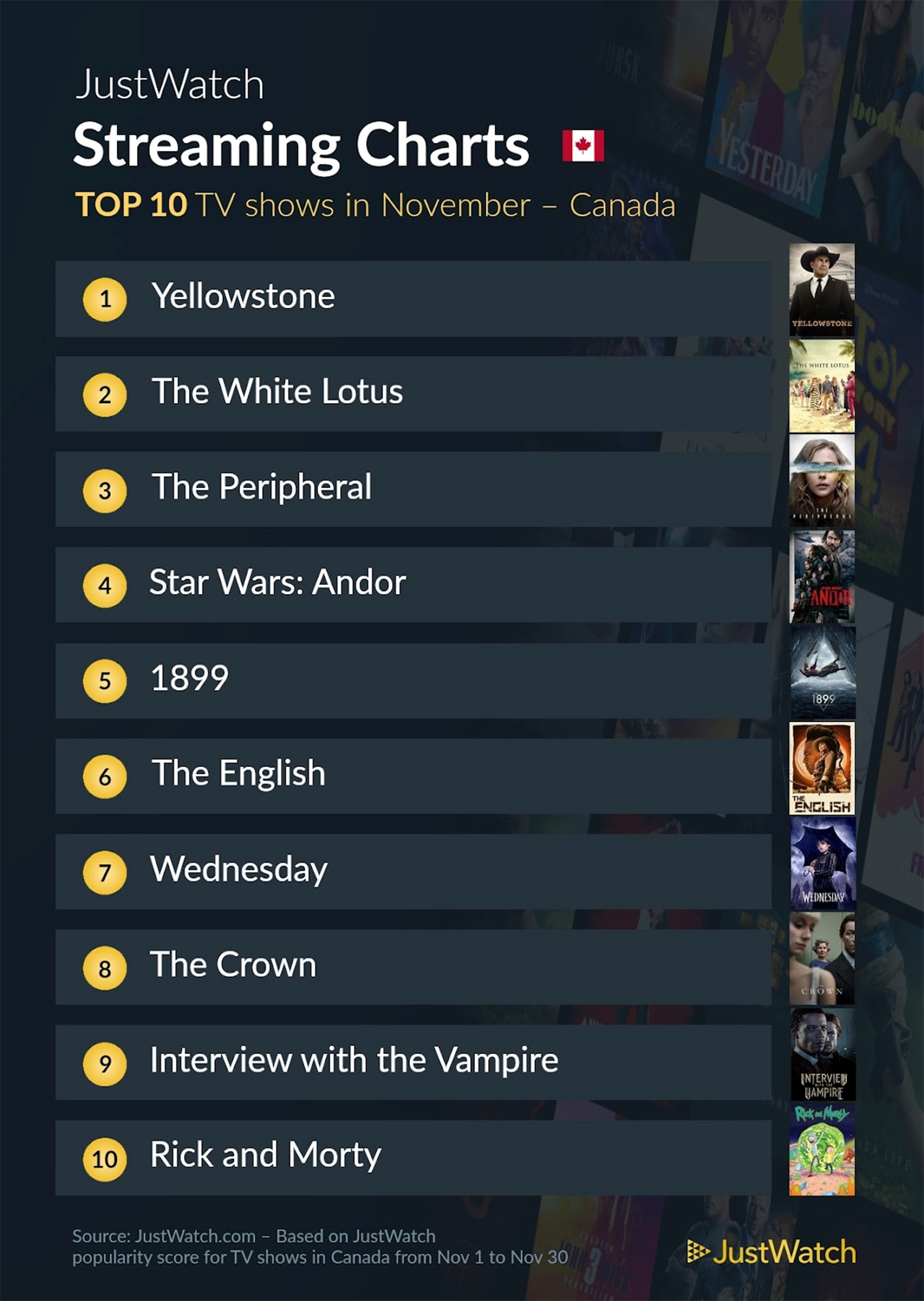 What are your favorites among these titles? Let us know.