« It's not trash. »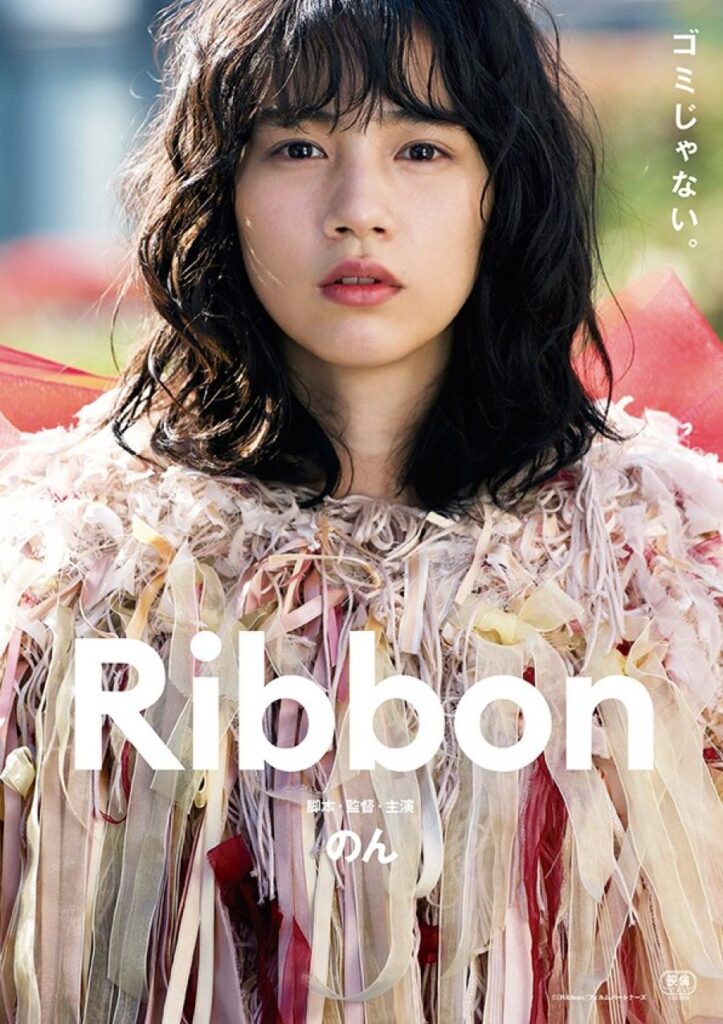 It is the winter of 2020, and art student Itsuka can no longer display her graduation project because of the recent outbreak of COVID-19. With no channel for self-expression, she struggles to figure out what she should be doing. With occasional visits by her parents, sister, best friend/classmate while being homebound, Itsuka gradually finds new purpose in her lockdown life.
For her debut as a director, Non offers, with Ribbon a seductive and imaginative work showing the difficulties experienced by art students when Covid19 hit the planet in 2020.
A multidisciplinary artist
Non (のん) not only directed and wrote Ribbon, she also edited and starred. But why stop there when you are, before being a filmmaker, a visual artist? So, she also created the paintings of her character.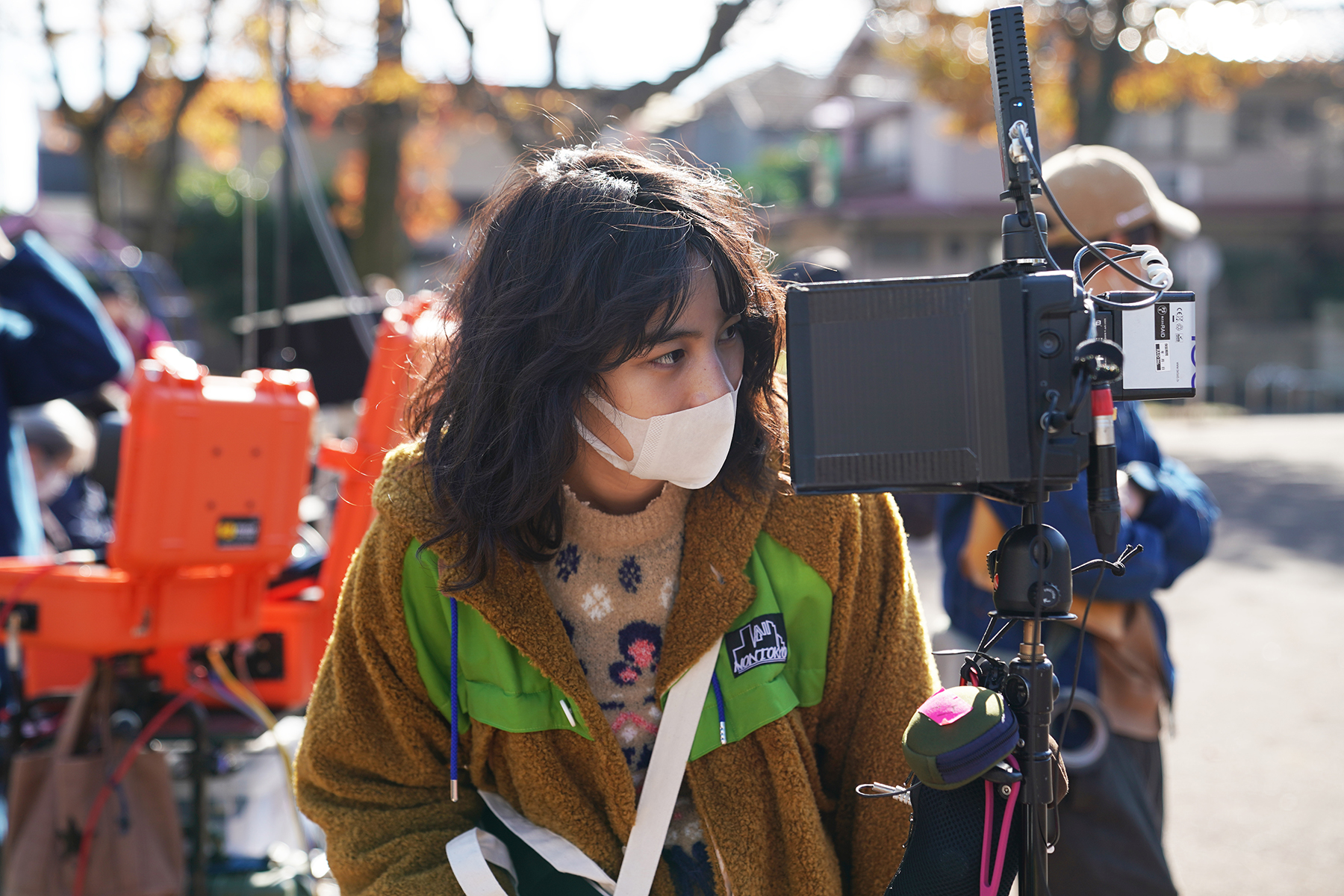 The young woman is, in my opinion, one of the most complete and impressive artists of the moment. It's no wonder that for her debut behind the camera, she had the support and collaboration of some big names in Japanese cinema. Shunji Iwai made a cameo, Shinji Higuchi signed the VFX, Isshin Inudo (like several other filmmakers) supported her in the creation of this first feature film.
Ribbon shows how art school artists are surviving (or perishing) under the circumstances of Covid-19. Imagine having worked for several years on a work that is to be presented at the study exhibition which… has to be canceled because of the pandemic. Imagine if your art can't be transported and you have to give it all up while waiting for the pandemic to end. This is the complex subject treated by Non in her first feature film.
And she does it in a clever, quirky, yet light-hearted film.
An imaginative and strong film
The director explains that she made this film to support art students, who have seen their hopes and dreams shattered in 2020. This original and engaging coming-of-age story captures this dreamlike isolation of the first weeks of confinement while exploring how we can sometimes find the motivation to pursue our path towards a less and less apparent goal.
Despite the apparent heaviness of the theme, Non succeeds in creating a luminous work, full of hope. The dialogue scenes between two characters (never more) are funny in their presentation. The two characters are almost always distant from each other (social distancing requires) in a relationship of intimacy redefined by the pandemic. This rather tragic reality is shown in a way that lightens the heart. And the actors, lead by Non, are excellent.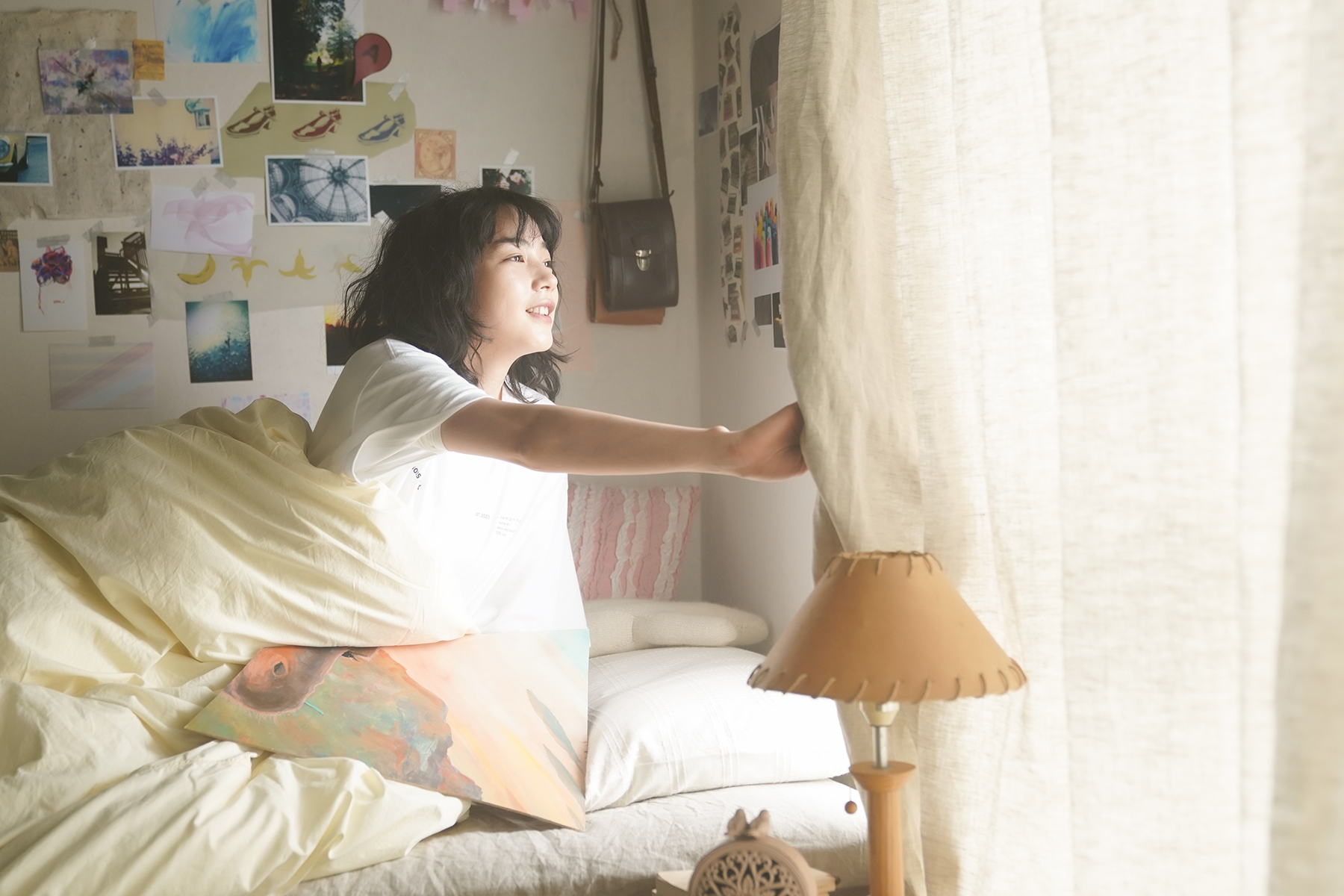 The dialogues revolve around the particular issues of the Covid period. With a little hindsight on this period, which is not yet resolved, we find ourselves able to smile at the sight of Itsuka's mother who arrives at her daughter's house dressed in an outfit worthy of the Beijing Olympics, or even her father walking around with a long pole to keep possible other pedestrians at a safe distance. There's also Mai, the heroine's sister, who overuses the disinfectant spray in Itsuka's apartment. But these gestures that make us smile are the reality of not so long ago.
Then there are the title's ribbons… What would a Japanese film be without a bit of magical realism? Non, with the help of Shinji Higuchi, integrates ribbons which appear at times. These ribbons are part of the student's creative process. Moreover, the film begins with Itsuka walking in a surreal world (and yet so real) wearing a dress made of ribbons. When the woman enters her creative universe, these ribbons appear, floating, swirling, dancing, thus showing that the character is lost in her very own universe. Without forgetting that these small pieces of fabric are an integral part of the works that Itsuka made at school. I don't want to say more, because her paintings have an important representation in the story. But I must admit that if the main work of the film were for sale, I would be the first to want to acquire it.
A little more…
When an invisible enemy steals our dreams, what can and should we do? This question will have been in the minds and hearts of millions of people in the last 2 years. Several films have been made on the theme of the pandemic. Some more specifically on Covid19. I only saw two that are worth seeing. But Ribbon is in a class of its own.
I could watch this movie again and again without getting bored. I must say that the lead actress has carved a special path to my heart with the two films in which I had the pleasure of seeing her play. The other being Hold me back, seen at this same festival last year.
Don't miss your chance to see a great movie!
Ribbon is presented at the TJFF on June 27, 2022.
Trailer