I'll be there!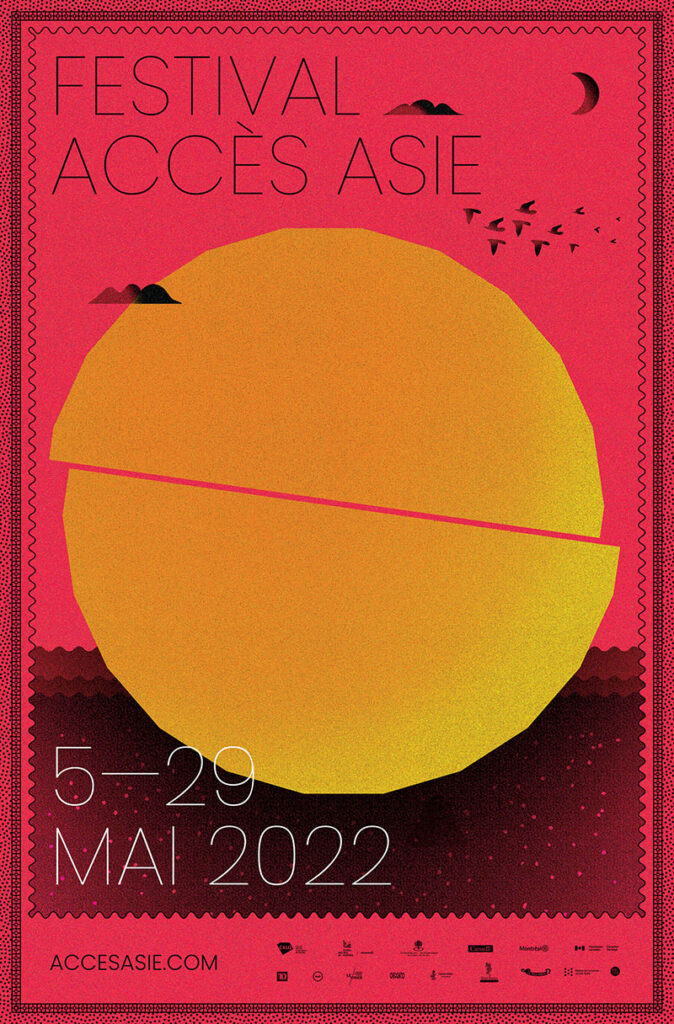 May is Asian Heritage Month in Canada. It is therefore in this context that the Festival Accès Asie offers its 27th edition, from May 5 to 29. In total, 19 activities, bringing together more than 80 artists of Asian origin, will be presented in Montreal venues.
Everything will begin with an opening cocktail on May 5 at 5 p.m. (on reservation), at the Conseil des arts de Montréal. A promising evening with: red carpet, petit fours, cocktails, music and performances by musical artist Moe Clark and circus artist Trinh Trà My. The evening will be hosted by the talented actress Chloé Barshee.
In the field of cinema
This year, Festival Accès Asie is collaborating with Festival Image Forum and The Japan Foundation, Toronto to present five short films made by innovative Japanese filmmakers. Subsequently, Image Forum will present in return the works of artists from here during its 2022 programming in Japan.
The screening of the short films will be followed by a discussion with Koyo Yamashita, the curator of Image Forum, to close the event.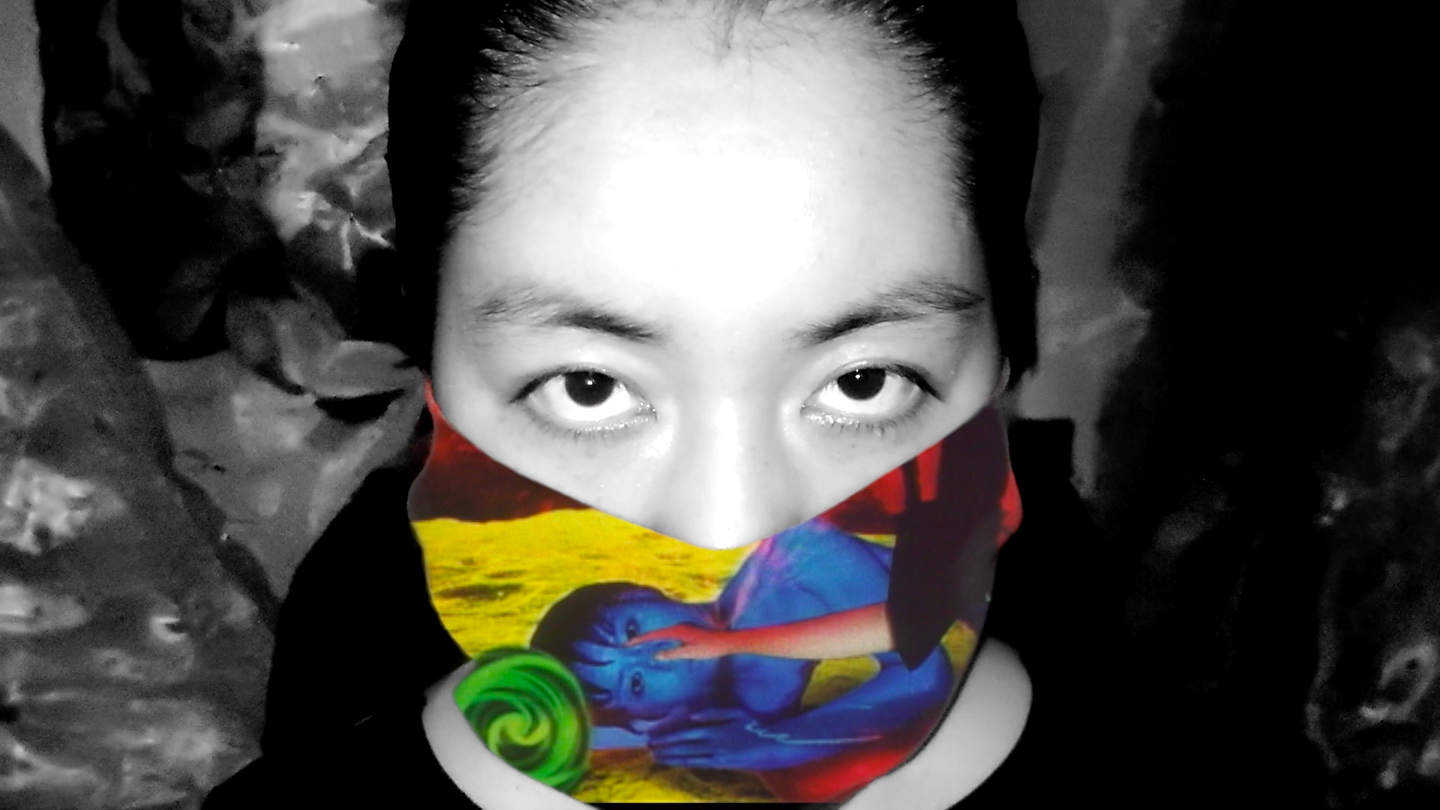 The films presented are: 13 (Shinya Isobe), Compliance level 0 (Sung Nam Han), Grained Time vol. 5 Walker(s) on the crossroad (Kazuhiro Goshima), On time off time (Hirotoshi Iwasaki), and Transparent, I am (Yuri Muraoka).
Note that the short films will be presented in the original Japanese language with English subtitles, when applicable.
The other arts
For both children and adults, the Festival Accès Asie offers, throughout the Festival period, the opportunity to follow an online origami workshop. As a family, follow the instructions of Japanese artist Yuki Isami and young Rastin and make your own bird sculptures in a fun way!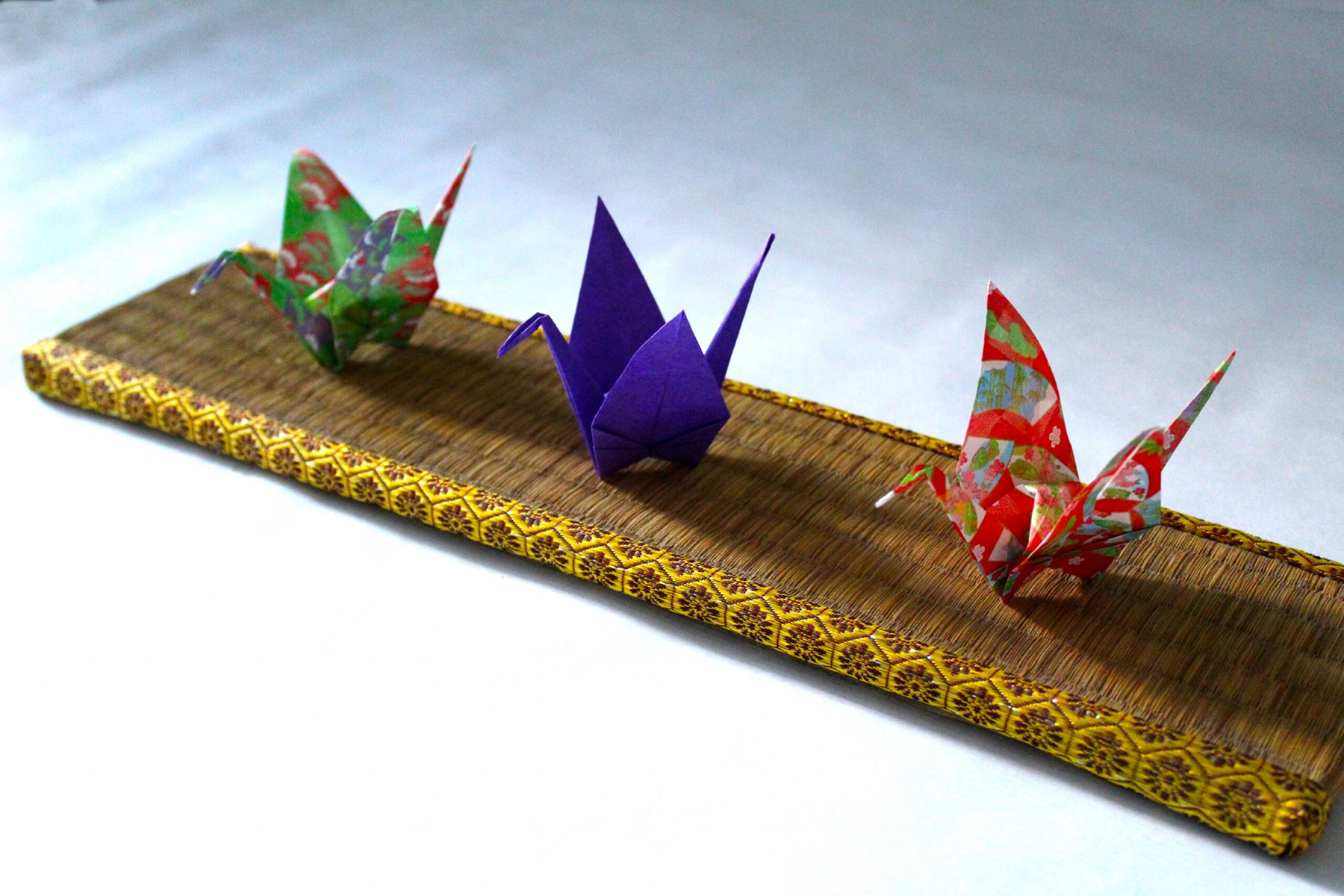 You will also be offered two exhibitions to discover throughout the month of May; the first is called Terre Fertile, on the theme of cultural (de)rooting through a vegetal, poetic and delicate imagination, set up by the online art gallery Artasiam, at the Maison de la culture Côte-des- Neiges. The second exhibition, Asian Horror & Cynicism will be presented at the Maison de la culture Janine-Sutto and invites the public to a dark and macabre alternative world with three emerging Asian artists: Viviane Tran-Le, Xin Ting Zhou and Zidi Zhu.
Added to this is music with Pendulum in the Mirror and Musique Mystique du Pakistan, theater with readings of Never Walk Alone by Julie Phan and Lady Sunrise by Marjorie Chan, exploring the realities of modern life at the intersections of gender, race and class and a host of other activities ranging from ambient audio to cooking and dancing.
Complete program
Thursday, May 5 at 5 p.m. | Opening Cocktail | Montreal Arts Council (Free)
From May 5 to 29, 2022 | Origami workshop | Online (Free)
Friday, May 6 at 8 p.m. | Pearls from here: from Tokyo to Montreal | The Gesu ($20)
From May 7 to June 5, 2022 | Asian Horror & Cynicism | Maison de la culture Janine Sutto (Free). [Opening on Saturday May 7 at 2 p.m. Round table on Sunday, May 8 at 2 p.m.]
From Wednesday May 11 to Sunday June 12, 2022 | Fertile Land | House of Culture Côte-des-Neiges. [Opening Wednesday, May 11 at 5 p.m.] (Free)
Thursday, May 12 at 8 p.m. | Pendulum in the Mirror | Jeunesses Musicales of Canada ($20)
Friday, May 13 at 8 p.m. | Fireworks Play Readings Program – Never Walk Alone | The Gesu ($10)
Saturday, May 14 at 2 p.m. | Intervals: Water and Dreams | OBORO (Free)
Saturday, May 14 at 8 p.m. | Fireworks Play Readings Program – Lady Sunrise | The Gesu ($10)
Saturday, May 14 at 8 p.m. | Mystical Music from Pakistan | Auditorium of the Grande Bibliothèque BAnQ ($35)
Sunday, May 15 at 2 p.m. | Excite your taste buds: Mongolian cuisine | Restaurant Om ($20)
Thursday 19 and Friday 20 May at 8 p.m. | PANJ | MAY ($20)
Friday, May 20 at 9 p.m. | Blue Move$ with Transpacific Express| Phi Center ($20)
Saturday, May 21 from 8 a.m. (available for 24 hours) | The Path of Dreams | Online (Free)
Sunday, May 22 at 9 p.m. | Suoni Per Il Popolo at Festival Accès Asie | Sala Rossa ($10)
Thursday, May 26 at 7:30 p.m. | Od-Sor & Double Tigers | Drama Conservatory ($25)
Friday, May 27 at 7:30 p.m. | Unexpected Path | Drama Conservatory ($25)
Saturday, May 28 at 8 p.m. (EST) | On the Move: Celebrating Asian Heritage | Online (Free)
Sunday, May 29 from 2 p.m. | Closing Event | Lahaie Park (Free)