"Your dad had a heart attack… in the bathtub… And he drowned."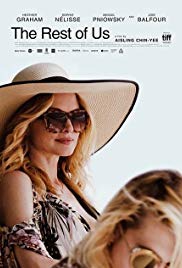 Two mother-daughter duos must contend with their grief and complicated relationships with one another when the person who connects them dies.
With The Rest of Us, Aisling Chin-Yee offers a film on mourning and forgiveness. It is a film that should have been a little longer. Too bad, because the themes are very interesting.
Divorce, mourning, separations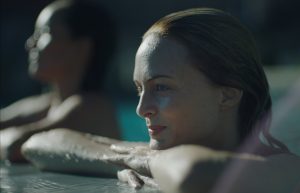 At the center of the film is the theme of separation. This takes several forms, but remains present for each character. For Cami (Heather Graham), it's about accepting a divorce. Even if it is more than 10 years old, she still struggles with herself to succeed in moving on. Graham demonstrates that she is a talented actress by making this character very believable despite certain weaknesses in the script. She will eventually have to accept that, to succeed in her separation, she will have to get closer to the woman who took her place with her husband.
For Aster (Sophie Nélisse), Cami's daughter, separation reflects a need for freedom and the desire to emancipate. But she must fight against her lazy ways… And for Rachel (Jodi Balfour), she finds herself without anything after the death of her husband, when she discovers that he had hidden all the debts he had, from her.
These three women, plus Rachel's little girl, will find themselves reunited in a strange way when Cami offers Rachel to come and live with them. Sometimes, you have to know how to forgive to be at peace with yourself and manage to get through grief.
Caring and forgiveness
The turning point of The Rest of Us comes when Rachel finds herself homeless. Cami then decides to invite her home. Obviously, this decision brings its share of baffles between the two women and between mother and daughter. At this point, things are moving a little too quickly. And this is the great weakness of the film. Aster is very angry with the one who separated her from her father. But suddenly she almost becomes Rachel's best friend. Yes, they have one big thing in common: they have some hate against Cami… But the story would work better if this relationship developed in front of our eyes. There, it feels like it's coming out of nowhere.
Obviously, we will come to discover the real reason for this great forgiveness on the part of Cami towards Rachel. Again, things are going a bit fast. It's a shame, because the relationships between the 4 characters are interesting and deserve to be treated in depth. Which is not really the case.
But still…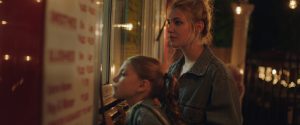 Among the director's good shots, there is the choice of the young Abigail Pniowsky in the role of Talulah, the daughter of Rachel (and half-sister of Aster). The girl seduces us with her naturalness.
As far as The Rest of Us is concerned, this is an interesting but incomplete film. But as COVID-19 has managed to close all cinemas in the country (or almost), you will not be able to see it this Friday as planned… We'll let you know when it becomes available. (sad man)
Rating: 6.5 / 10
Watch the trailer: