"Magnificent!"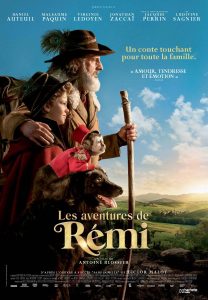 Antoine Blossier adapted Hector Malot's story Sans famille, which he titled "Rémi sans famille" for his release in Europe.
Rémi (Maleaume Paquin), a baby found on the forecourt of the village church, is adopted and raised by a country couple. It is 1878.
When the man returns from Paris, injured as a result of an accident and penniless, he sees no alternative but to lead Remi, who is now 11 years old, to the orphanage of the village. Upon their arrival, Remi realizes the lie that the man told him to take him there and flees.
He finds himself under a table in an inn, the table of Vitalis (Daniel Auteuil), a mountebank who prefers to give money to the fake father to take Remi with him rather than see him locked in an orphanage. He knows Remi for having heard him humming a song for his friend, the cow Roussette. Vitalis brings Rémi by force with him to the paths of France.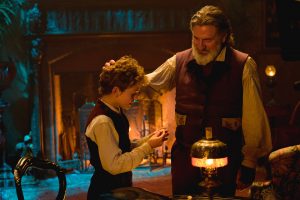 Vitalis, whom Rémi calls "Master" because of his past as a great musician, will quickly "tame" the boy with great gentleness and tenderness, that Remi did not know possible from a man. They will become accomplices, playing from village to village, accompanied by the dog Capi and the monkey Joli-Coeur.
Remi, who knows now that he was abandoned, thinks of his adoptive mother (Mrs. Barberin, played by Ludivine Sagnier) to whom he writes from time to time. So he also knows that he has a real mother who exists somewhere…
In building Les aventures de Rémi, Blossier put it all-in and aimed very high. He has achieved a true cinematographic masterpiece with this project. We can even call it a great film as his directing is great.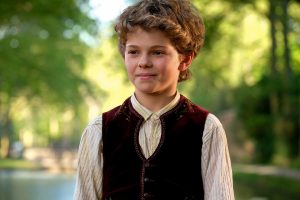 The director says in an interview that he is influenced by Steven Spielberg, but also by Walt Disney. About Spielberg, he speaks of the surpassing of oneself, which one recognizes easily in the brilliant play of Daniel Auteuil and in the candor of Rémi, played by Maleaune Paquin for his first role in cinema. About Disney, it's the magic and the scale of creativity.
The sets are of unparalleled splendor and the atmospheres are equally important. The filming took place in Aubrac, France, precisely in Cordes-sur-ciel and Castelneau-de-Montmirail, places little known to tourists, or even other French, and which present landscapes of an exceptional purity accompanied by a timeless flavor.
Daniel Auteuil transcends himself in the role of Vitalis, which is saying a lot; the young Paquin was very well directed and his interpretation is very accurate. Also noteworthy: the troubling play of Ludivine Sagnier in the role of Rémi's adoptive mother.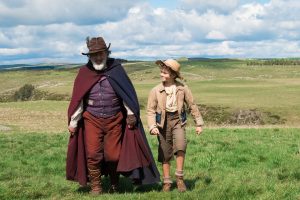 This tale is very well known in Europe, but not much here in America. The director has taken liberties, such as making Rémi singing, which gives the film a little something resembling "Les choristes".
Hector Malot wrote this tale to denounce the situation of children working in coal mines in the 19th century. The film becomes a grandiose eulogy to childhood. Remi goes through all the miseries, but also by a multitude of happy experiences, as his meeting with the young handicapped bourgeois.
I loved this touching film, admirably well done and played exceptionally, especially by Daniel Auteuil.
A must-see for everyone, especially children from 7 to 117 years old. It is impossible to give a rating lower than 10 to this gem of a movie. Only the new title, Les aventures de Rémi, does not seem good enough to me considering the quality of the work.
Rating: 10/10
Watch the trailer here: