Watch an animated web series of 11 episodes about the characters of Alessandro Cassa. Les Mésaventures des enfants Dumdell is a project inspired by the children's trilogy Professor Acarus Dumdell by the author and director.
The childhood of 11 of the characters in the series was imagined, written and filmed with primary school students from the Léopold-Gravel school daycare in Terrebonne in the Lanaudière region (Quebec) in collaboration with the head of the service on duty, Geneviève Thouin, who coordinated with the school, young people and parents.
This web series was produced thanks to Alessandro Cassa obtaining financial assistance from the Government of Quebec as part of the "Project Assistance program – Call for projects in support of cultural offerings in the 2022-2023 educational pathway" .
This children's series published by Alice Éditions celebrates 10 years since its release in 2023 and has been broadcast around the world. It is present in Quebec via Diffusion Dimedia and the novels are still available in bookstores or to order. A great achievement in children's literature for a local author. The web series was produced through Productions du 3 Juin. Follow them on Facebook or on their website.
In addition, as a nod to another project by the director, you will be able to discover the faces of those who will play some of the notables of the animated feature film "The Misadventures of the Dumdell Twins" currently in production… But that, This is an other story.
The episodes
Les mésaventures des enfants Dumdell | Episode 1: Acarus Dumdell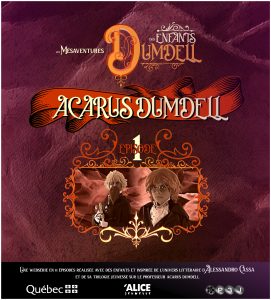 Les mésaventures des enfants Dumdell | Episode 2: Marianne Deblois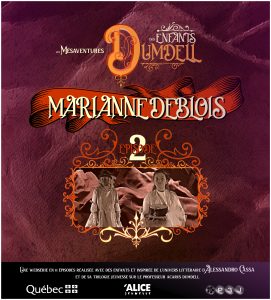 Les mésaventures des enfants Dumdell | Episode 3: Honoria Chastewick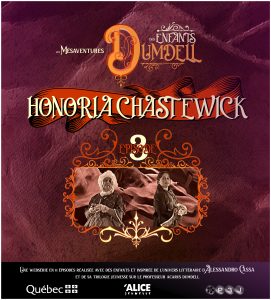 Les mésaventures des enfants Dumdell | Episode 4: Mary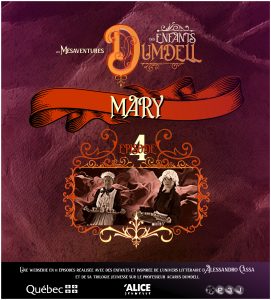 Les mésaventures des enfants Dumdell | Episode 5: Ink Papermore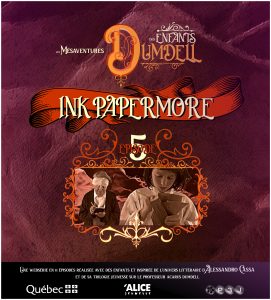 Les mésaventures des enfants Dumdell | Episode 6: Miss Betsy Blumcake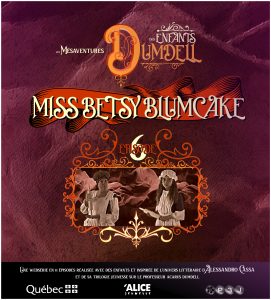 Les mésaventures des enfants Dumdell | Episode 7: Champaign Drinkwell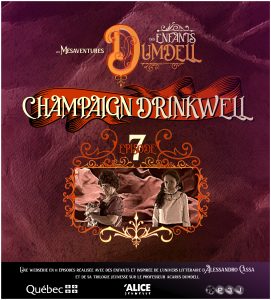 Les mésaventures des enfants Dumdell | Episode 8: Fear Kingstoria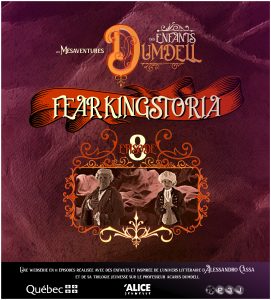 Les mésaventures des enfants Dumdell | Episode 9: Stamp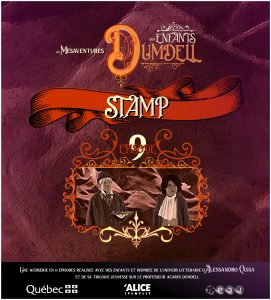 Les mésaventures des enfants Dumdell | Episode 10: Antonius Barnabus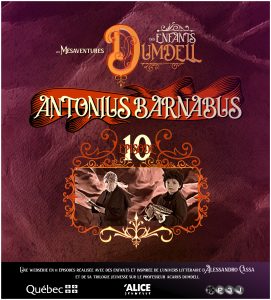 Les mésaventures des enfants Dumdell | Episode 11: Zacarus Dumdell